Work remotely from Dubai
Explore Dubai's new one-year virtual working programme that lets you live and work by the beach. Find out eligibility and browse special deals for hotels and co-working spaces to help you settle in Dubai.
About

the programme
Eligibility
Applicants will need the following:
1. Passport with a minimum of 6 months validity
2. Health insurance with UAE coverage validity
3. For employees: proof of employment from a current employer with a one-year contract validity, a minimum of US$5,000 per month salary, last month's payslip and 3 preceding months' bank statements.
4. For business owners: proof of ownership of the company for one year or more, with an average monthly income of US$5,000 per month and 3 preceding months' bank statements.
All applications will be reviewed and processed by DTCM's official partner, Al Rais Travel Agencies LLC, under the auspices of DTCM.
*Note: payment of processing fee does not guarantee approval of the application. Any subsequent fees may change based on the country of citizenship, on the application service required, and whether you are applying from the UAE or from overseas. You can also apply for the programme from Dubai.
Enquire now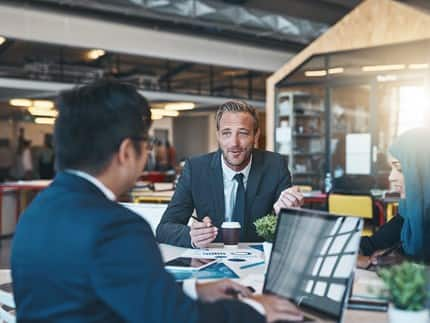 What's included
Your virtual working programme is valid for 1 year. The programme grants you access to all the standard services that residents benefit from, including telecoms, utilities, and schooling while allowing you to connect to a global hub and a skilled workforce, composed of 200+ nationalities.
It costs US$611 in total, including application fees, processing costs, pre-application medical exam and Emirates ID. We accept health insurance with UAE coverage validity, or travel insurance with healthcare coverage, which can then be changed to UAE health insurance once your visa formalities have been completed.
Enquire now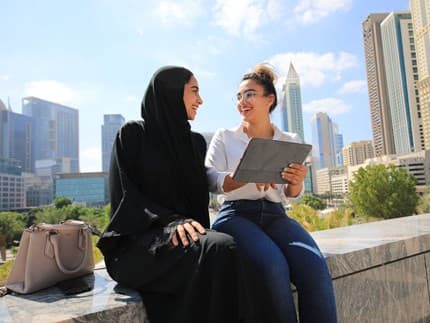 Why move to Dubai?
#2
Remote work
Dubai was ranked 2nd among 75 cities, based on factors including quality of infrastructure, taxes, freedom, safety and liveability.
Source: Nestpick
#2
Fastest growing hub
Dubai ranked 2nd in the 2021 Nomad List of the world's fastest-growing remote working destinations, in a study involving 150,275 user check ins.
Source: Nomad List
#5
Expat city
Dubai was rated 5th among the world's best cities for expats to live and work in 2020, in a survey of 127,000 readers.
Source: CEO World
#3
Covid resilience
With vaccination rates of over 88% and universal vaccine eligibility, as well as stringent safety measures such as Dubai Assured certification for hospitality, Dubai was ranked 3rd for its handling of the pandemic.
Source: Bloomberg
#12
Safest city
Dubai is known as one of the safest places to live, ranking 12th for personal security among a survey of 60 cities in 2019.
Source: Economist
Relocate to Dubai
Whether working remotely from Dubai, permanently moving your business, or coming for retirement, there are lots of options for you to enjoy the full benefits of being a Dubai resident.