Global aviation hub and pioneer in urban air transport
Drone technology and air transportation bring opportunities for entrepreneurs as Dubai transforms to autonomous mode by 2030.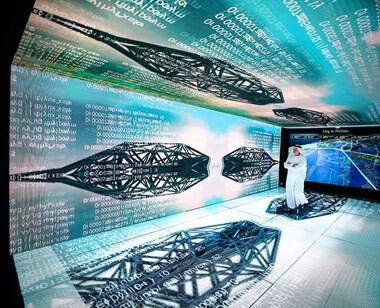 According to the International Civil Aviation Organization (ICAO), the number of passengers departing from the Middle East region is currently at around 150 million, which will double by 2030, and triple by 2045.
A passenger fleet uplift from 1,500 aircraft today to 4,640 aircraft in 2045 will be required to handle increased demand in MENA.
160m
DWC annual passenger capacity
Dubai World Central will ultimately become the world's largest airport, capable of accommodating 160m passengers and 12m tonnes of cargo annually.
Planned expansions are projected to take Dubai International Airport from 90 million passengers annually to 118 million by 2023.