Make the most of Diwali in Dubai with incredible prizes
From 15 October to 13 November, celebrate Diwali in Dubai with huge prizes up for grabs for shoppers at locations citywide.
City of Gold, Diwali Glow
All that glitters is gold in Dubai, especially when it comes to Diwali! Shop for fabulous new jewellery with unbeatable deals at participating outlets in the city, and you could stand the chance to win up to AED150,000.
Discover up to 50% off on making charges on select gold jewellery collections in stores citywide and even zero making charges on others. Enjoy 50-75% off on diamonds and what's more, while you shop you might even receive surprise gifts to make your shopping experience extra special.
Dubai Gold & Jewellery Group are rewarding gold hunters who spend AED500 or more while shopping these amazing deals, a chance to win ADE150,000 worth of shopping vouchers. With 15 winners in the mix, it's the perfect way to light up Diwali.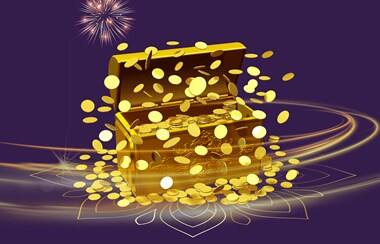 Shop and win gold
Make your Diwali celebrations brighter than ever before by winning 20 grams of 24-karat gold. Spend AED200 or more at participating shopping malls in Dubai to enter the digital raffle.
There's enough treasure in the chest for 20 winners, worth a total of AED100,000. Shop for everything you've been jotting down on your wish list or start picking out dazzling Diwali gifts to increase your chances of winning.
Give the gift of choice this Diwali
Shoppers at Festival Plaza, Jebel Ali are in for a surprise this Diwali. Home to trendsetting brands—furniture, fun, food and fashion are now just a hop, skip and jump away. From 15 October to 13 November, shoppers at the mall can get their Festival City Malls Gift Card for free when they present their voucher from the Festivals Rewards app.