Known as "the city of the future", Dubai is a leading centre for research and development (R&D) in emerging industries.
Visionary plans
With its forward-thinking focus, the emirate fosters an ecosystem for innovation and future-proofed business models. The city boasts a thriving community of start-up incubators and accelerators, as well as regulatory sandbox schemes for the development and testing of new tech business models. Dubai ranks number one globally for foreign direct investment (FDI) and technology transfer in the AI and robotics sectors. The emirate also has a progressive government agenda which is creating an experimental testbed for concepts in a live setting, including Hyperloop technologies and flying manned transport.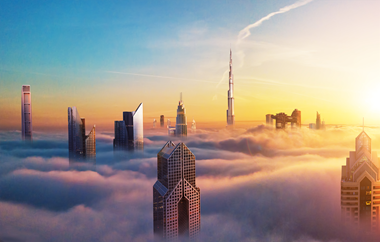 Facilitating innovation
Dubai is shaping an enabling ecosystem to allow businesses across sectors to innovate. It has underlined this ambition with a raft of futuristic long-term strategies, across AI, blockchain, 3D printing and Internet of Things (IoT).
Smart Dubai continues to work to transform Dubai into a smart city and becoming the intelligent, responsive and personalised city of the future. Since its inception, the Smart Dubai Office has launched over 130 initiatives in partnership with government and private sector entities.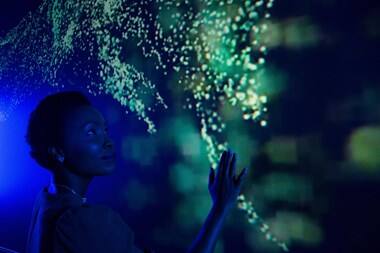 Blockchain
The Dubai Blockchain Strategy 2020 is one of the many initiatives with 24 Blockchain use cases currently implemented across eight key industry sectors including finance, education, real estate and more.
24%
Growth in the blockchain market in 2018
Growth in the blockchain market in Dubai surpasses the global average of 19%.
100+
Blockchain businesses
Over 1000 blockchain businesses are set up in Dubai as of 2020.
Smart Dubai
Smart Dubai 2021 set out a roadmap to transform Dubai into an intelligent, responsive and personalised city of the future.
Dubai Future Foundation
The Dubai Future Foundation aims to support the advancement of the city through a series of initiatives. The four Dubai Future Labs, launched in 2019 with the aim of driving enterprise and innovation in the emirate, are further evidence of a city determined to give priority to being at the global forefront of technology and science. Dubai Future Accelerators, extends entrepreneurs from around the world opportunities to collaborate with Dubai-based government entities as well as industry giants in a rotating 9-week programme.
The Foundation is also home to the region's first Affiliate Centre for Fourth Industrial Revolution, in partnership with the World Economic Forum and focuses on developing policies that support the development of next generation technologies including Precision Medicine, Artificial Intelligence and Machine Learning, and Blockchain and Distributed Ledger Technology.

3D Printing
The city's 3D printing agenda was launched to position Dubai as a hub for 3D printing technology. It focuses on three major sectors, namely construction, medical products and consumer products. Around 25% of the emirate's buildings are expected to be 3D printed by 2030 under this ambitious programme.
Dubai also continues to drive the innovation agenda through forward thinking pursuits and the development of exponential thinking.
25% of UAE's buildings are expected to be 3D printed by 2030.
City of innovation
The Global Innovation Index, GII, ranked UAE among the top 3 innovation economies in the Northern Africa and Western Asia region and 36th globally.
Dubai is also ranked in the top 20 of the most innovative cities in the world. Although Dubai is in its infancy compared to other global cities, the emirate reached an impressive 16th position out of 28 cities.
The emirate was noted as being especially strong in the field of output and performance, with the launch of new products and services and outputs of technology. It also scored well in government support and building the culture of innovation.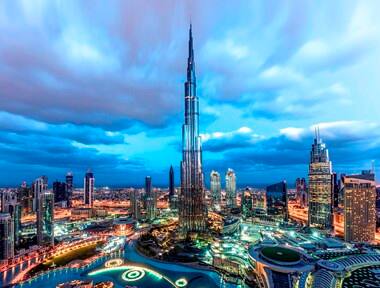 Powered by tomorrow's thinking
A spirit of creativity and innovation can be found across every sector of Dubai's diversified economy. It allows the city to embrace new ideas and adopt technologies in support of its strategy to build an improved and sustainable blueprint for modern cities.

Its agile regulatory framework allows it to be continually looking forward. These factors combined, continue to build an environment where creators and innovators are inspired and enabled.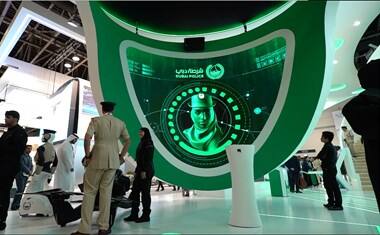 Global hub for business growth
Dubai is building smart, hyper-connected infrastructure to help drive the innovation agenda and ensure Dubai delivers sustained growth, resilient to global volatilities.
Backed by committed investment in key growth sectors and smart city development, Dubai seeks to consistently be ranked in the top five global centres for trade, logistics, tourism and finance.
"
The future belongs to those who can imagine it, design it, and execute it. It isn't something you await, but rather create.
"
More from Why Dubai
Discover why Dubai is a global hub for business and investment.