Positioned at the nexus of the East and West, Dubai is a futuristic and thriving hub for global trade.
Gateway to the world
The hyper-connected emirate acts as a nerve centre for trillions of dollars of business and investment into the Middle East, Europe, Africa, India, Asia and beyond.

Its strategic global location, combined with business-friendly policies and future-forward infrastructure, have shaped Dubai into a leading global trade, finance and e-commerce powerhouse.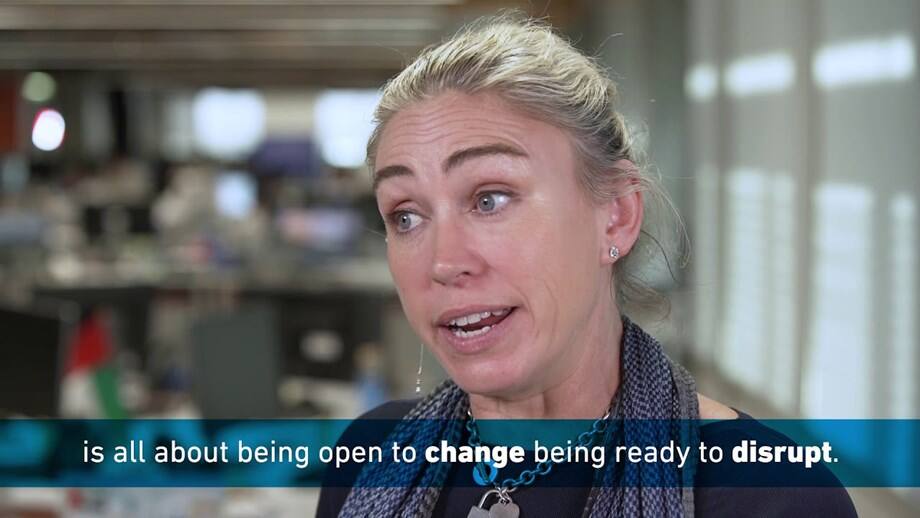 The total value of exports from Dubai rose 45% in the first half of 2021.
US$196.5bn
Non-oil foreign trade
Dubai's external trade value surged 31% year-on-year in the first half of 2021.
Trading partners
China is Dubai's largest trading partner, contributing US$29 billion to the economy in 2019, a 6% increase on the year before.

India is the second-biggest trading partner, contributing over US$27 billion, a growth of 16% followed by the USA with US$15.5 billion and Switzerland US$12.7 billion. The Kingdom of Saudi Arabia maintained its position as Dubai's largest Arab trade partner. The country was its fifth-biggest partner globally reporting in excess of US$ 11 billion worth of trade in 2019.
As of H1, 2021, China is Dubai's top trading partner
India is Dubai's second largest trading partner as of 2019.
As of 2019, the USA is Dubai's third largest trading partner.
The Kingdom of Saudi Arabia is Dubai's forth largest trading partner.
Switzerland is Dubai's fifth largest trading partner as of 2019.
Logistics nexus
The logistics industry comprises more than 14% of Dubai's GDP and this sector is forecasted to grow at a rate of 4% through to 2022. Through substantial investments in transport infrastructure and logistics capabilities, the city has become a major regional trade gateway and a re-export zone for commodities on the Europe-East Asia trade route. Dubai was named among world's top 5 shipping hubs according to the latest edition of the International Shipping Centre Development Index. The report said that backed by legal and legislative excellence, Dubai is known for its advanced infrastructure, world-class maritime and logistics capabilities - a competitive environment conducive to trade, business and investment.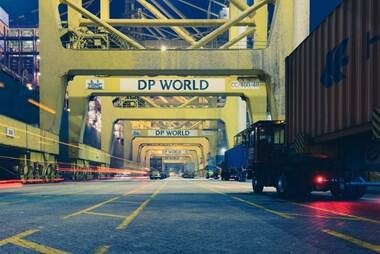 Jebel Ali Port handled 13.5 million TEUs in 2020, making it the world's ninth busiest port.
Aviation hub
The city is also a world-class aviation hub, acting as a hyper-mobiliser for trade and logistics. Dubai International Airport was the busiest international airport in the world in 2019, for the sixth year running.
Dubai International Airport welcomed 86 million passengers in 2019.
Planned expansions are projected to take Dubai International Airport from 90 million passengers annually to 118 million by 2023.
There is a planned annual capacity of 160 million passengers at Al Maktoum International Airport upon completion.
The planned annual cargo at Al Maktoum International Airport upon completion is set to be 12 million tonnes.
African export boom
At the 5th Global Business Forum Africa held at the end of 2019, it was noted that there is immense potential for the UAE to double its exports to Africa with products such as rubber and sugar.

Dubai's non-oil trade with the African continent is expected to have exceeded US$272 billion in the period from 2011-2019; with over 21,000 African companies currently registered with the Dubai Chamber of Commerce & Industry.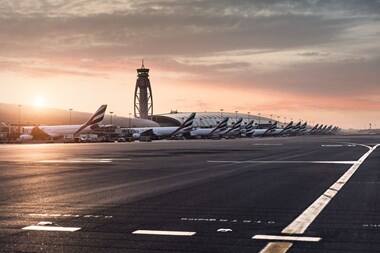 More from Why Dubai
Discover why Dubai is a global hub for business and investment.