Experiences
10 things to do on a budget in Dubai
Whether you're here on a stopover or travelling with family, check out these affordable things to see and do in the city.
Whether you're here on a stopover or travelling with family, check out these affordable things to see and do in the city.
1
Explore local souks
Head to Deira to explore the city's traditional spice, textile and gold souks; soak up the atmosphere and fragrances, and get some great bargains. The gold in Dubai is of exceptional quality and value, and even if you're not looking for something new, you can still simply window-shop. Although open every day, it is best to visit in the late afternoon when the souks are bustling with activity. Afterwards, head to the nearby banks of the Dubai Creek and cross its historic waters onboard a traditional abra boat.
Cost: AED1 for the abra crossing. Free to wander the souks.
2
Learn about Islamic culture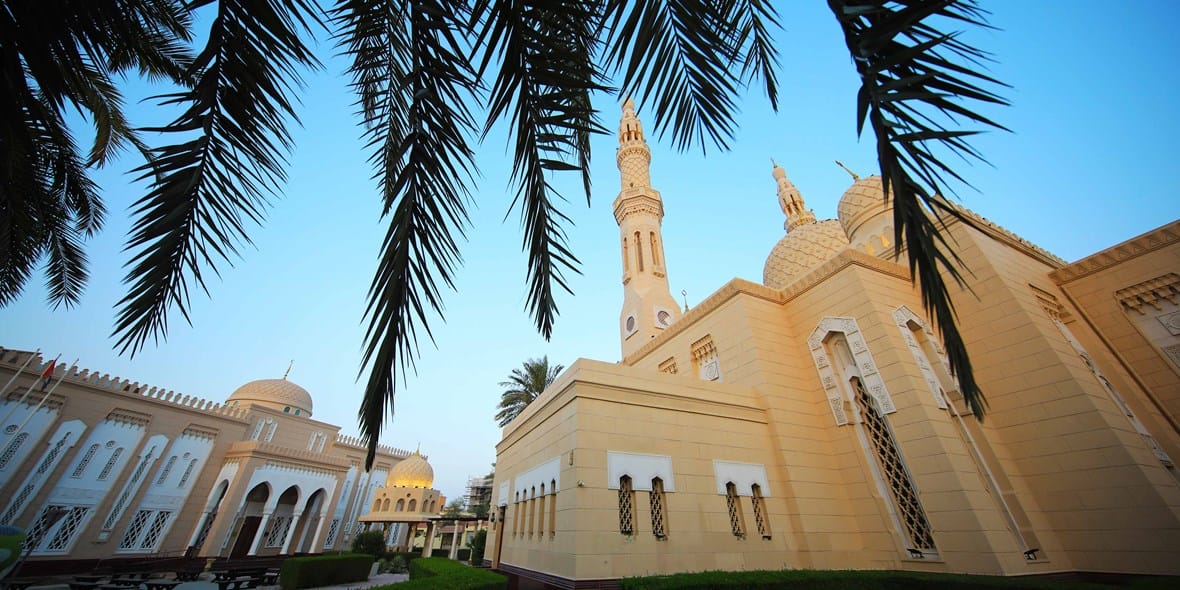 You can explore one of the city's largest mosques for just AED35. Take a guided tour of Jumeirah Mosque, hosted by the Sheikh Mohammed Centre for Cultural Understanding, and you'll learn about Islamic culture and the region's history. Visitors are encouraged to ask questions on any topic as part of the centre's 'Open Doors, Open Minds' aim. Tours are held six days a week for non-Muslims (except Fridays), and take place in the mornings and afternoons. Remember that all visitors are required to dress modestly – long trousers or skirts, and long sleeves, with headscarves for women. 
Cost: AED35
3
See sky-high views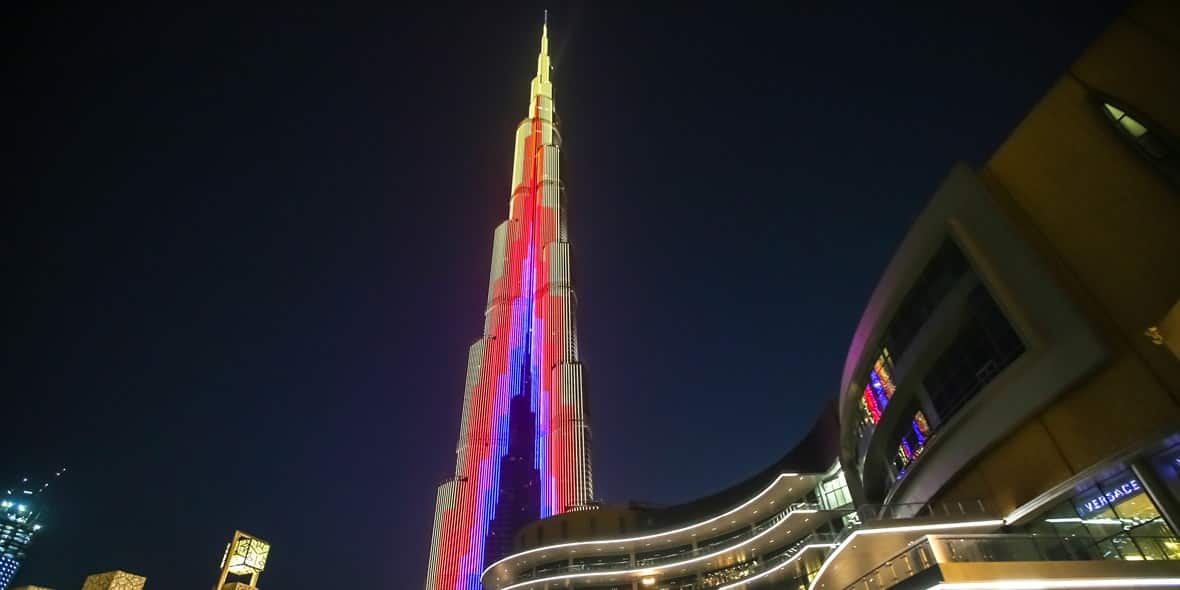 No trip to Dubai is complete without scaling the world's tallest building, Burj Khalifa, which is more than 828m high. If you book in advance, tickets to 'At The Top' – the building's observation deck – start from under AED150 per person. Arguably one of the city's most popular attractions, there are seasonal deals and promotional discounts offered at certain times of the year too. Alternatively, you can still appreciate the scale of the tower by standing at the base and trying to capture it all in one photo.
Cost: From AED149 for Burj Khalifa, At The Top
4
Travel through history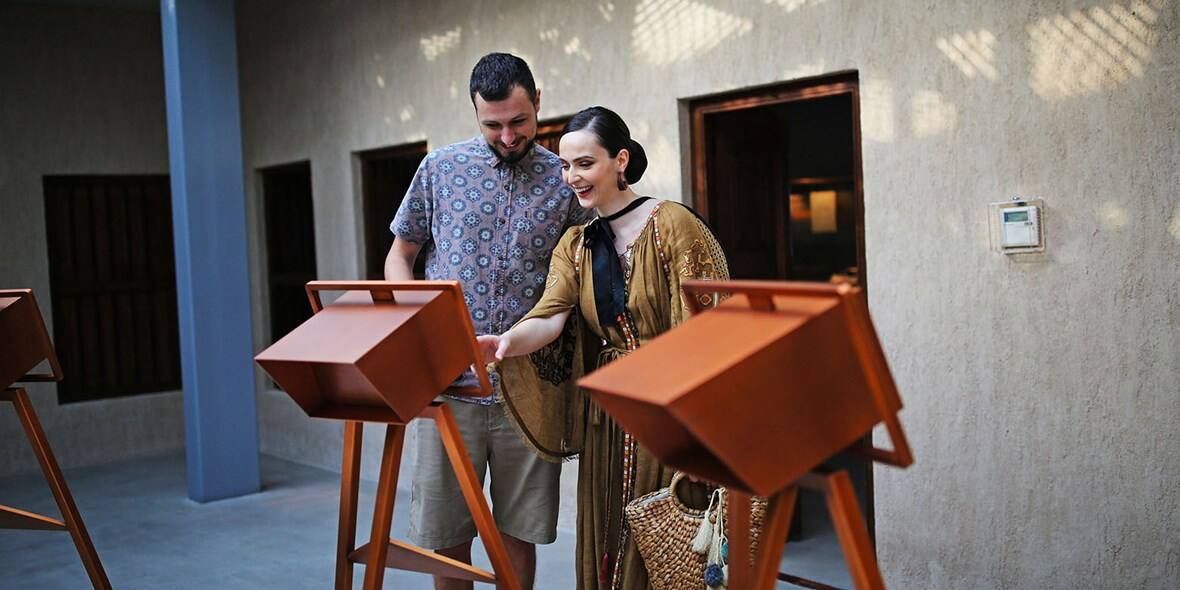 Located by the picturesque banks of the Dubai Creek, Al Shindagha Museum offers fascinating insights into the nation's past. Step inside and discover 'Dubai Creek: Birth of a City', a multimedia-led tour that details the area's development over the years with the help of interactive displays, historic photographs and priceless artifacts. Make sure to stop by the fantastic Perfume House next door, which puts the spotlight on Arabian scents and the role perfumery plays in Emirati society.
Cost: AED50 for adults, AED20 for children
5
Sample local treats
If you're hungry, do as the locals do and head to 2nd of December Street for some cheap eats. Formerly known as Al Dhiyafa Street (if your taxi driver is confused), this buzzing street is the place to load your plate with cuisines from India, Iran, Lebanon and more. You'll find some of Dubai's best chicken shawarmas at Al Mallah, served in a bread pocket with salty pickles and garlic. Or turn into Al Satwa Street and find Ravi Restaurant for some fresh and delicious Pakistani food for less than AED30. Try the popular biryanis, but bring cash – most places don't take cards.
Cost: Around AED15 per person
6
Uncover art gems
Among the traditional wind towers and preserved buildings of Al Fahidi Historical Neighbourhood, you'll find art galleries and courtyard cafés that feel like a world away from the ultra-modern city. Meander through the alleys to the peaceful XVA cafe for a light lunch, while being surrounded by works of local contemporary artists. Walk to the Arabian Tea House and choose from more than 100 teas, or marvel at the sculptures and art in Majlis Gallery. Al Fahidi is also home to the Sheikh Mohammed Centre for Cultural Understanding and the Coffee Museum.
Cost: Free entry
7
Take a dip in the Gulf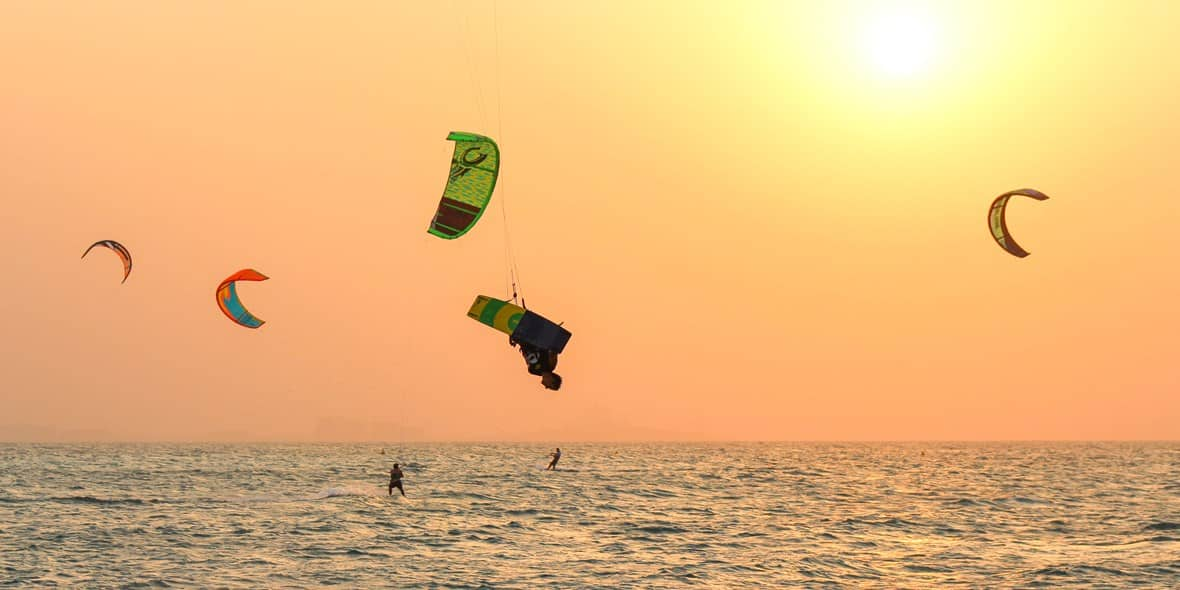 With year-round sunshine, miles of golden sand and a location nestled by the Arabian Gulf, Dubai is the perfect base for beach holidays. There are many public beaches that offer free access for visitors and residents, such as Kite Beach that's dotted with hip cafes and food trucks by its shores. It is also the perfect beach at which to kitesurf and enjoy myriad watersports, with equipment and sun-loungers easily available to rent.
Cost: Free entry
8
Watch arthouse movies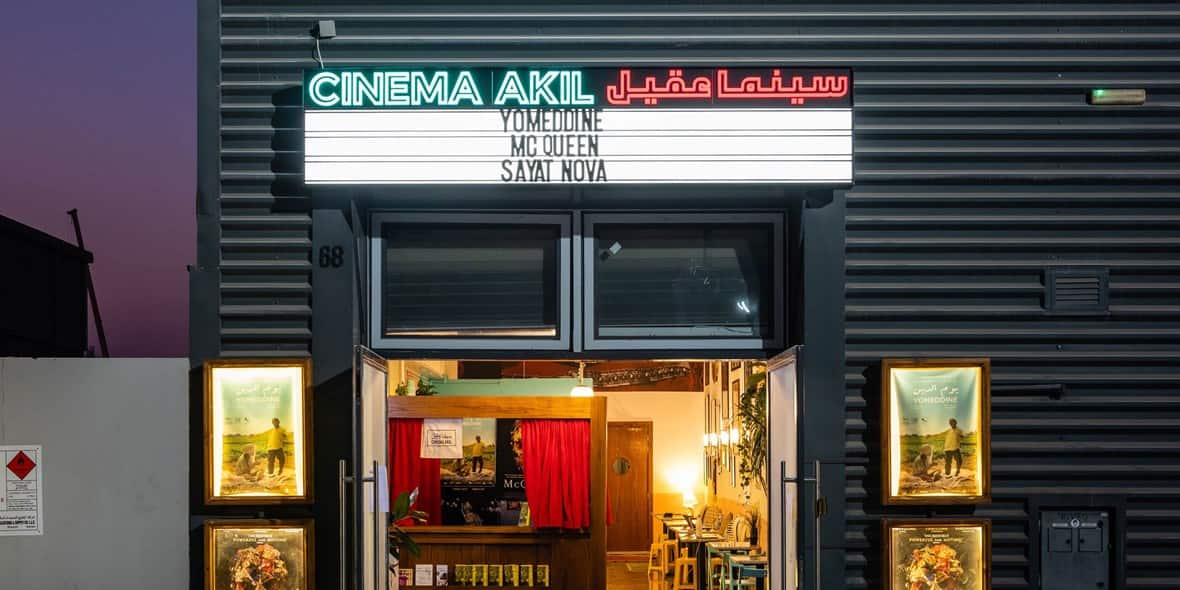 Showcasing the best in independent cinema, Cinema Akil is a cultural gem. Starting life as a series of pop-up screenings across the UAE, it finally set up base at Alserkal Avenue in 2018, making Cinema Akil the region's first permanent arthouse cinema. Today the venue screens the finest independent movies and festival favourites such as Ian Bonhôte's documentary McQueen, the Vincent Van Gogh biopic At Eternity's Gate, and Pawel Pawlikowski's Cold War. Open all through the year, it's well worth a visit as tickets are very affordable. The on-site Project Chaiwala cafe serves up traditional karak chai and Indian-inspired street food.
Cost: From AED50 per screening
9
Catch dazzling aquatic displays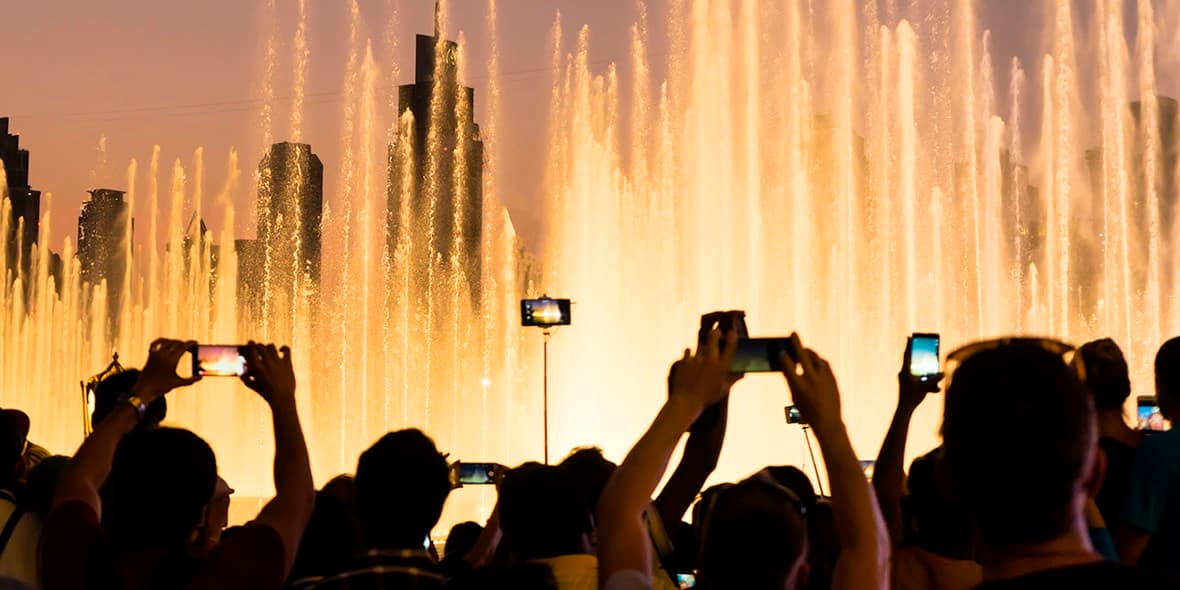 The dancing Dubai Fountain attracts thousands of visitors every day, as the choreographed water jets put on a dazzling display every 30 minutes from early evening. Although the fountain is free to visit, you can also grab a premium waterside view at many affordable casual dining restaurants dotted around The Dubai Mall and Souk Al Bahar, combining dinner with a show. IMAGINE at Dubai Festival City Mall is another great aquatic production that should not be missed.
Cost: Free entry
10
Escape into the desert
With Downtown Dubai now unrecognisable from its desert origins, a visit to the desert is always a good reminder to see how far this cosmopolitan city has come. If you're short on time, opt for a desert safari with a 4WD dune-drive. Safaris vary in price, however affordable options are available and start from AED125 (US$34) with light snacks and shared transport included.
Cost: From AED125 with Dubai Desert Safari