Food & Drink
Hottest new restaurants to try in Dubai
From authentic street food to gourmet gems, check out our shortlist of the newest tasty spots in town.
From authentic street food to gourmet gems, check out our shortlist of the newest tasty spots in town.
2
Nassau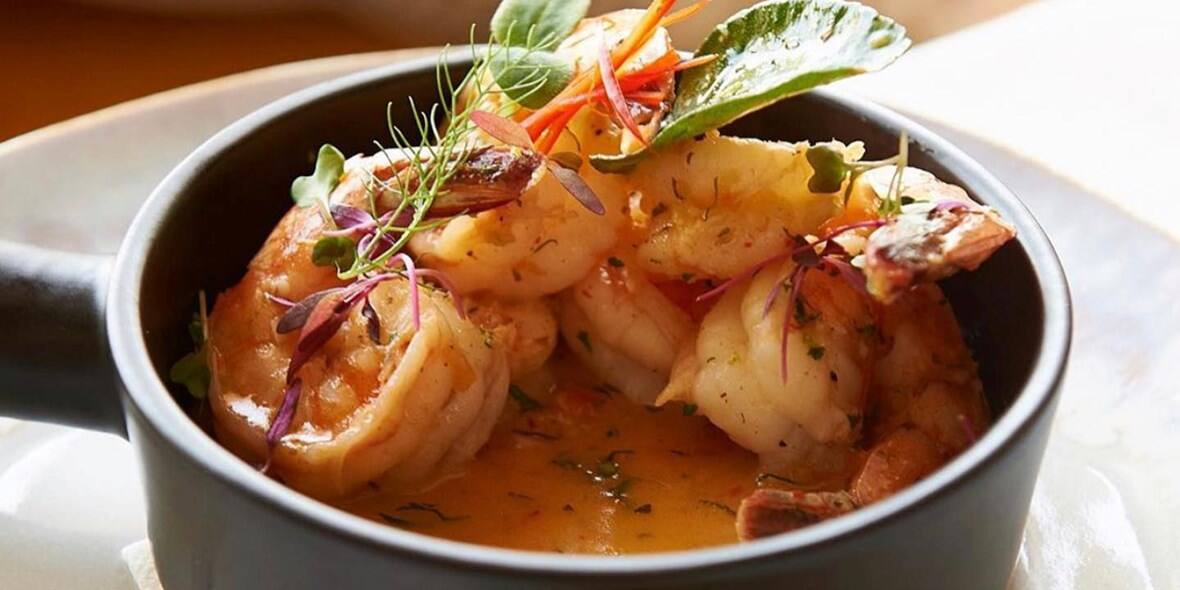 Proving that good food isn't limited to the city centre, Nassau takes advantage of the chic, greenery-filled setting at
Jumeirah Golf Estates
. Silvena Rowe is the star chef behind the new eatery, which focuses on serving healthy, plant-based dishes. Carnivores needn't fear though; there are also meat and fish options available. With Rowe already having successful dairy-free cafe Omnia Gourmet under her belt, you can expect great things from this foodie heaven in one of the city's most picturesque districts.
4
Alice
Set inside the Sheraton Grand, Alice Lounge not only offers its diners tantalising food, but also a thrilling dining experience. The fairytale-inspired restaurant features optical illusions and hidden story-themed surprises, while the food is equally extravagant with Japanese twists on European classics, including chicken teriyaki pizza and fish risotto. When dinner service ends, the lounge is transformed into a party venue, complete with light shows and live performances.
6
Chingón
If you're looking for somewhere to share a meal with friends or loved ones, look no further than the lively Mexican restaurant Chingón in Business Bay. Dishes here are served in larger portions, perfect for sharing. Refuel with innovative meals like black tortillas pressed with 24k gold leaf, and Wagyu beef tartare with quinoa crisps, all while enjoying the quirky decor and stunning skyline views. If you find yourself in the mood to party, hang around as some of the city's top DJs settle in and set the tone with South American-fused deep house music. 
8
Soul Street
Hungry but can't decide what cuisine to go for? Soul Street is here to help. This new eatery based in FIVE Jumeirah Village offers street food from all over the world, and whether you settle on a dish from the Middle East or Latin America, you're in for a treat. Each dish is served in an impressively creative way, and coupled with the vibrant decor, this place is Instagram heaven. The menu is truly diverse (and long), but if you're looking for filling comfort food done right, Soul Street is a great option.