Food & Drink
Hottest new restaurants to try in Dubai
From authentic street food to gourmet gems, check out our shortlist of the newest tasty spots in town.
From authentic street food to gourmet gems, check out our shortlist of the newest tasty spots in town.
1
Trattoria by Cinque
Naples-born tastemaker Giuseppe Pezzella is making his mark on Dubai's culinary scene. Chef de cuisine at FIVE Palm Jumeirah's Cinque, a chic Italian ristorante, he's also opened a sister outpost at the hotel's address in Jumeirah Village to the delight of younger gourmands. Described as 'rustic Italian dining with a millennial soul', Trattoria by Cinque expands Pezzella's gastronomic exploration of the Amalfi Coast. Expect new experiments along with his biggest hits – his Palm Jumeirah menu is well known for the Gold Sheikh Burrata, a hefty serving of the cheese coated in edible 22-karat gold.

3
Señor Pico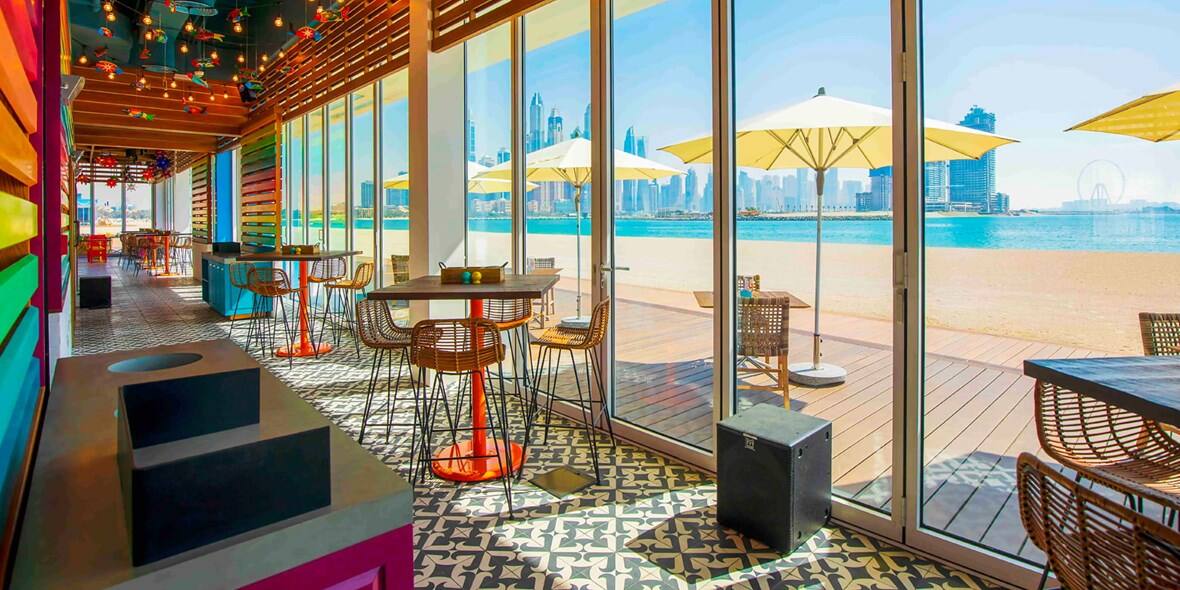 In Dubai, there's always room for vivacious Mexican eateries. The newest to grace the map is Señor Pico, located in the brand new Palm West Beach attraction on Palm Jumeirah. Its beachfront location boasts extravagant views of the Dubai Marina's skyline, while vibrant interiors and live music give fiestas a whole new meaning. 
Matching the casual ambience, Señor Pico's menu celebrates 'Mexican Early Californian' fare – think classic flavour-packed burritos and nachos doused in queso cheese, alongside tangy shrimp ceviche.
4
Samakjé Restaurant & Lounge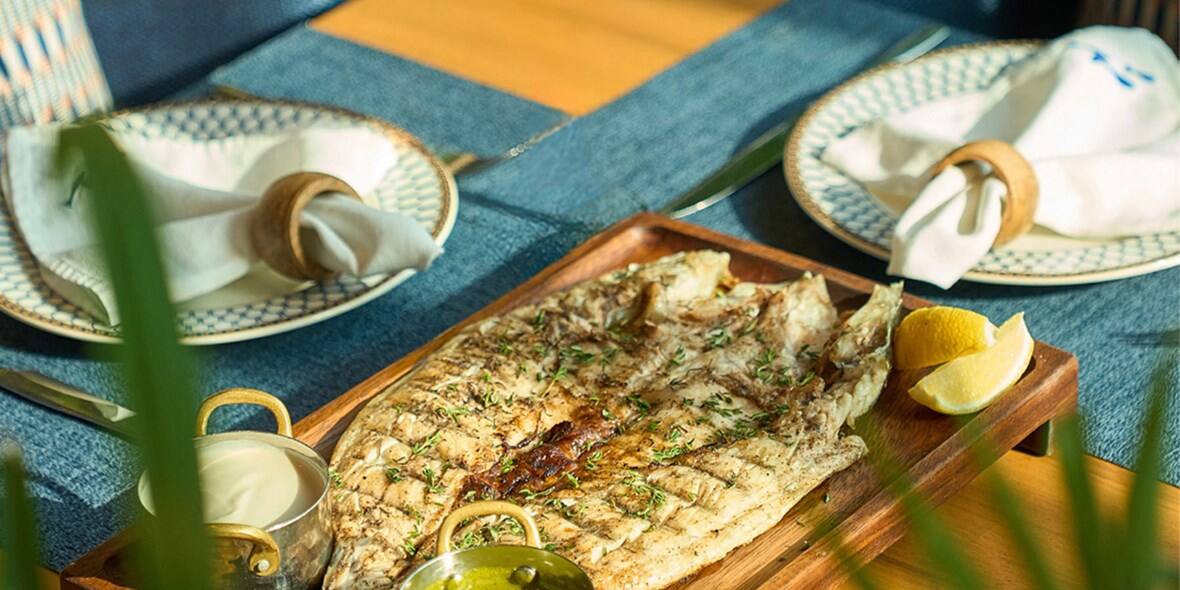 Craving some fresh seafood by the sea? The Pointe's newest restaurant Samakjé, which loosely means 'fish expert' in Arabic, is the place to be. Mediterranean and Levant dishes flavour the menu, but you can also pick your catch fresh from a market-style counter. Take advantage of the on-site fish expert who will walk you through house favourites and cooking styles so you can feast on the perfect spread. The restaurant also impresses with its array of traditional Arabic mezze given a contemporary spin – think labneh with a drizzle of truffle, and lobster-filled kibbeh. In the winter months, a table on the outdoor terrace is a must with views overlooking The Pointe's record-breaking dancing fountains.
5
Lana Lusa
A personal passion project for the owner, this homegrown eatery showcases the best of Portugal, from its authentic dishes to the handmade artisanal crockery and soulful Fado music. Expect traditional recipes faithfully reproduced with classics like arroz de tamboril – a seafood rice stew – and their signature custard tarts stealing the spotlight. You can pop in for breakfast, lunch or dinner – or simply sip a coffee on the al fresco terrace – and feel transported to the sidewalks of Lisbon.
6
Al Beiruti
An open show kitchen is rightly the centre of attention at this café that combines bright, contemporary interiors with signature Lebanese dishes. Along with charcoal grills and a huge selection of mezze, there's hearty kibbeh, zaatar-spiced hummus and strong Arabic coffee that'll keep patrons lingering. They're so sure you'll love their dishes that they're even opening a small space showcasing ingredients to take home – but few things beat being pampered by their talented chefs.

7
Koko Bay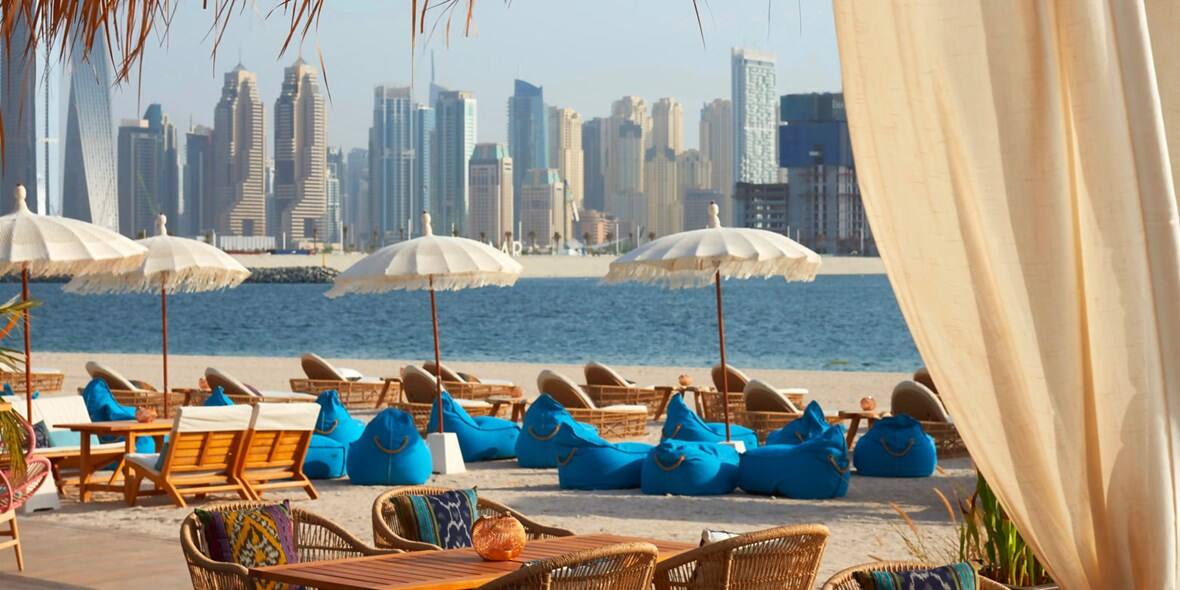 It's the seaside spot that's taken Instagram by storm and once you see this Bali-inspired haven with its comfy bean bags, white parasols and private cabanas, you'll know why. The Asian-accented menu has everything from dim sum to sushi, with the huge surf and turf platter a popular choice. 
The big draw however is the picture-perfect view of the Arabian Gulf with the skyscrapers of Dubai Marina providing the ideal backdrop. Relax to the sound of waves hitting the shore, reveling in the sunny setting and enjoying their scrumptious menu. 
9
The Pangolin
Restauranteur Sergio Lopez and chef Troy Payne's latest venture is a labour of love. Not your average eatery, The Pangolin is a farm-to-table lifestyle complex that features two restaurants, an outdoor terrace and a pool right by the Els Club golf course. The duo has picked out local farms for all their produce so visitors can expect a fresh, healthy and preservative-free dining experience, set amid a green sanctuary reminiscent of South African safari escapes. Take a bite out of reinvented land and sea classics – the twice-cooked veal belly, slow-roasted lamb dolmade and salt-baked seabass are on the must-try list. The cherry on top? Part of the profits goes towards saving its namesake animal, which is one of the most endangered mammals in the world.
10
AIZA
A tasty Greek-Mediterranean treat at The Pointe, AIZA has it all – live entertainment, flavour-packed food, epic views of the world's largest fountain and…plate smashing! Only open in the evening, the Aegean-inspired dinner menu serves as a hit list of all-time favourites, including Greek cheeses, an abundance of fresh seafood, slow-cooked lamb and souvlaki prepared live at your table. For an all-round fun night out, with delicious food to boot, this spot is a sure-fire favourite.

11
Brasserie Boulud
A 'gastronomie francaise' experience worth celebrating, Brasserie Boulud at Sofitel Dubai The Obelisk, WAFI is a chic new addition to the city from celebrity chef Daniel Boulud. Chef Boulud is the same mastermind behind New York's two-star Michelin restaurant DANIEL, and he's now sprinkling culinary magic at Dubai's Brasserie Boulud. As expected, there's an irresistible selection of French contemporary classics, including escargots de Bourgogne, duck leg confit and a 'Frenchie burger' loaded with flavour.
12
CZNBurak
An Insta-famous chef that needs little introduction, Burak Özdemir has generated quite a buzz with his latest restaurant opening in Dubai. Located on Sheikh Mohammed bin Rashid Boulevard, CZNBurak pulls out all the stops with extravagant plates of perfectly-grilled kebabs, magical mezze and divine Arabic desserts served with creative flair – all accompanied with rhythmic drums and flaming salt, no less. Book a table on the terrace for the best views of Downtown's skyscrapers, including the glittering Burj Khalifa.