Food & Drink
Taste Dubai's best Emirati food
Eat like a local at restaurants serving traditional recipes and inspired fare.
Eat like a local at restaurants serving traditional recipes and inspired fare.
3
Saba'a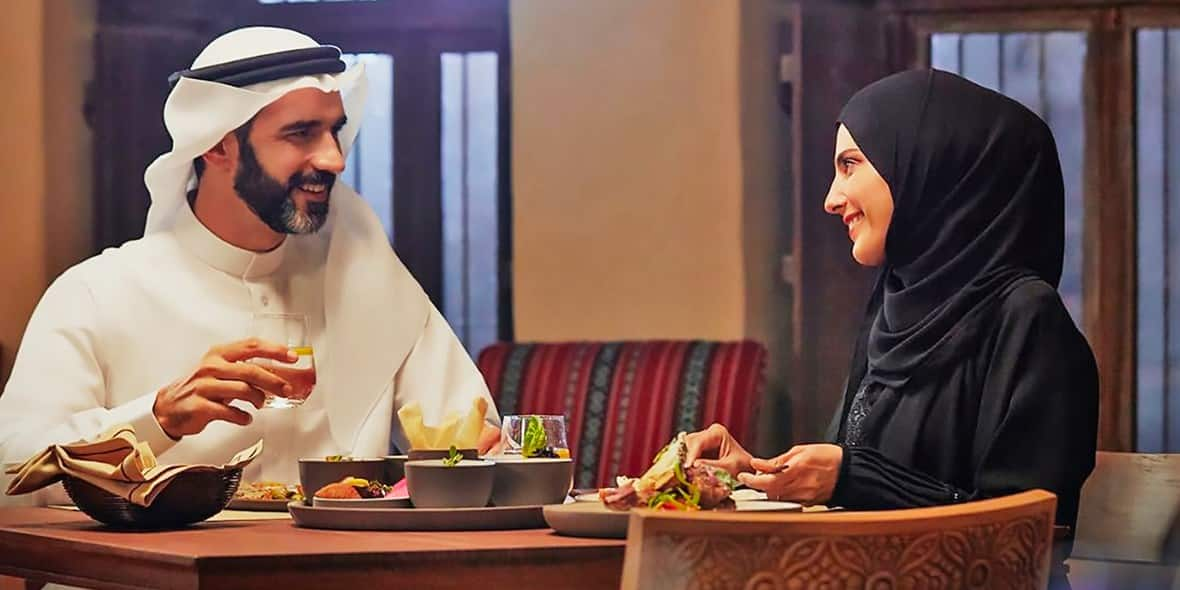 The name gives you a clue as Saba'a translates to seven, showing this spot is open seven days a week. Tastefully decked out in local materials, you'll feel transported to a traditional setting amid this atmospheric location's wind towers while being served stalwarts like foul medames, mezze and strong Arabic coffee for breakfast. At night the emphasis is on meshawi or grills - as huge platters of seafood and meat are in the spotlight. During the cooler winter season, a creekside al fresco table provides a magical ambience.

Order: Meshawi –  you'll be spoilt for choice as platters of mixed meat or seafood are brought for you to feast on.
4
Al Fanar Restaurant & Cafe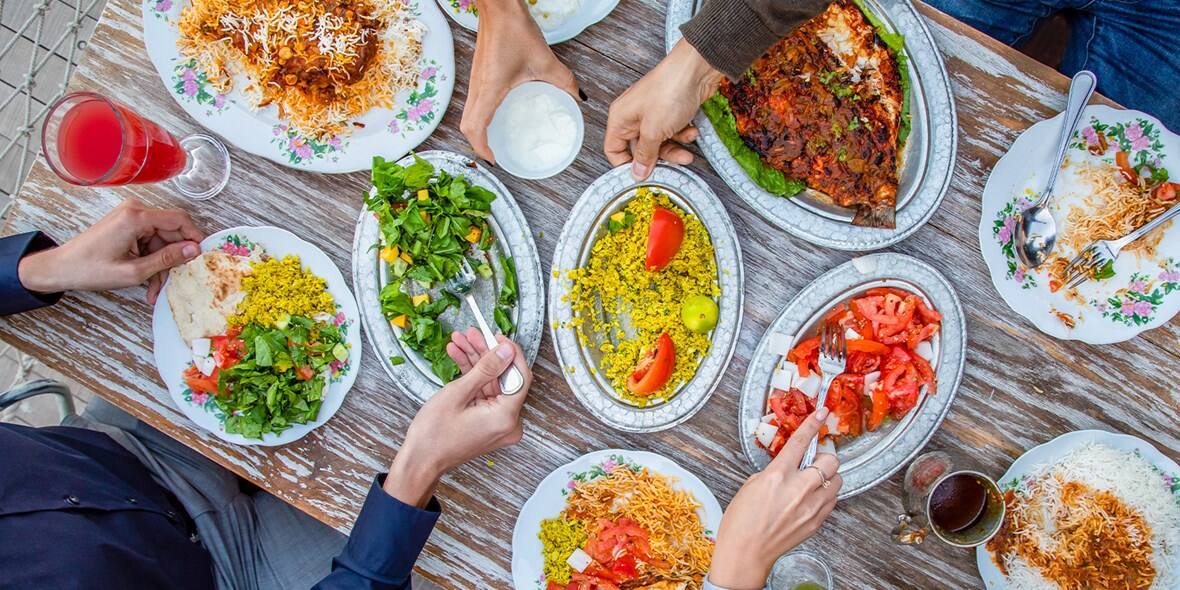 With several outlets dotted across the UAE, this popular restaurant offers a faithful recreation of old-world Arabia with rustic style decor, complete with traditional wind tower designs, vintage lanterns and life-size Bedouin statues.

With a varied menu to match, featuring Emirati classics such as maleh nashef (salted fish in tomato sauce) and jesheed (baby shark with Arabic spices), Al Fanar offers a quintessential Arabic dining experience.
Order: Al Fanar's shorbat adas, a delicious and delicately-spiced lentil soup.
5
Siraj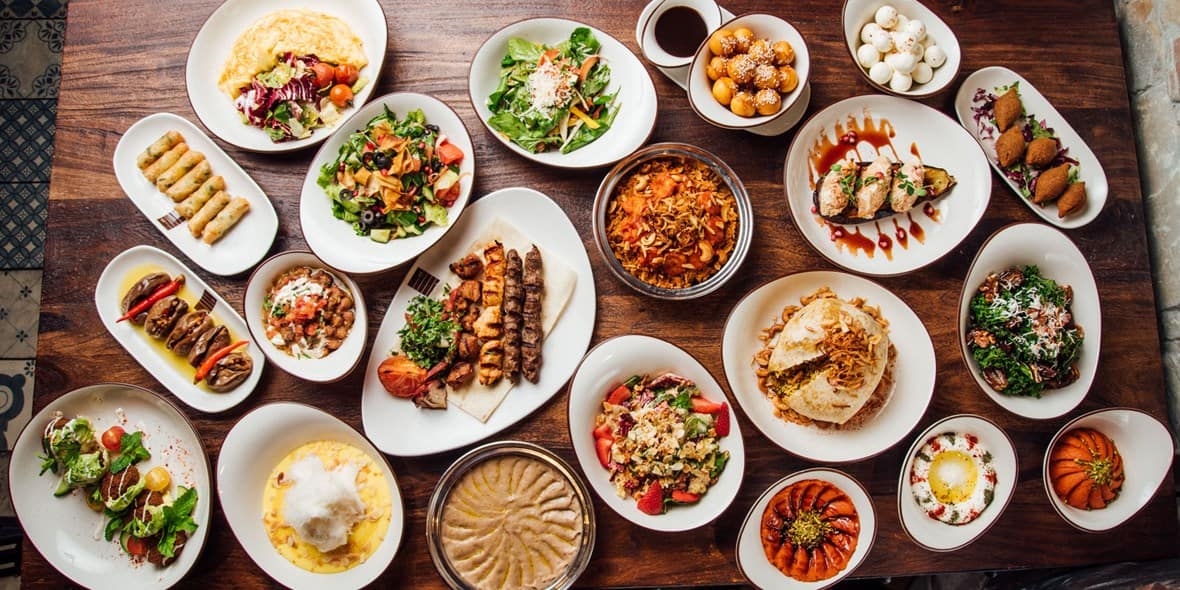 Imposing arches, Arabic calligraphy and equestrian-themed sculptures all come together to evoke an Arabian Nights-style ambience at this Downtown venue.
Food at Siraj in Souk Al Bahar, is a modern reimagining of Emirati-Levantine flavours – think warm date and kale salad, lobster kibbeh (stuffed dough balls), chicken biryani served in a flatbread parcel, or mouhalabiya (Lebanese milk pudding) served with indulgent 24-karat gold honey.
Order: Perfectly grilled saffron prawns, marinated with just the right amount of spice.
7
Arabian Tea House Restaurant & Cafe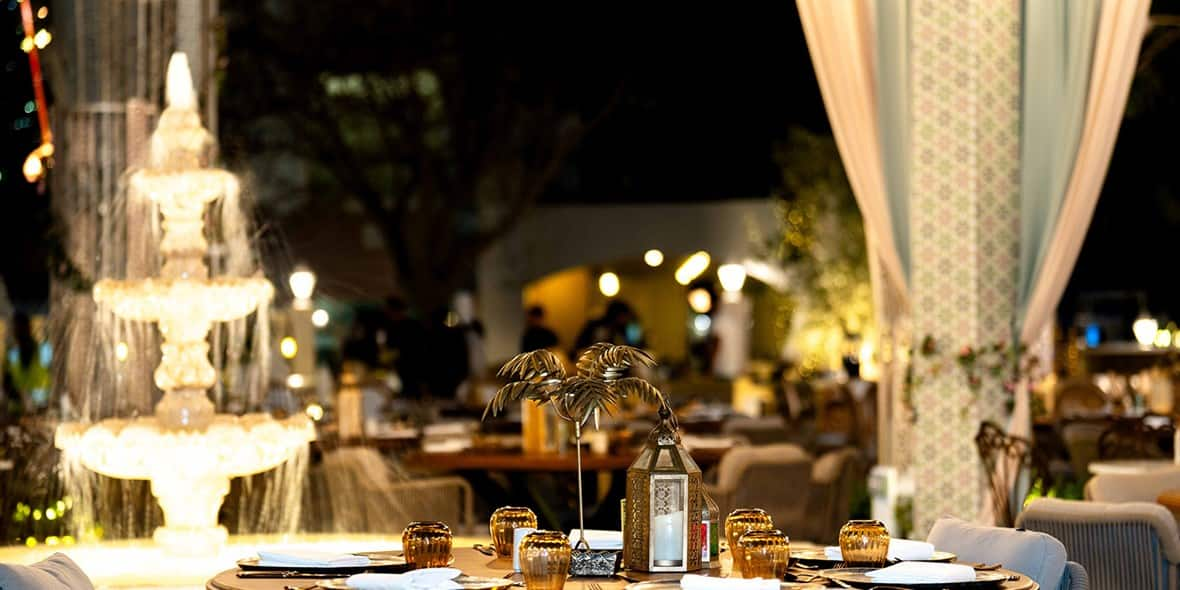 8
Karak House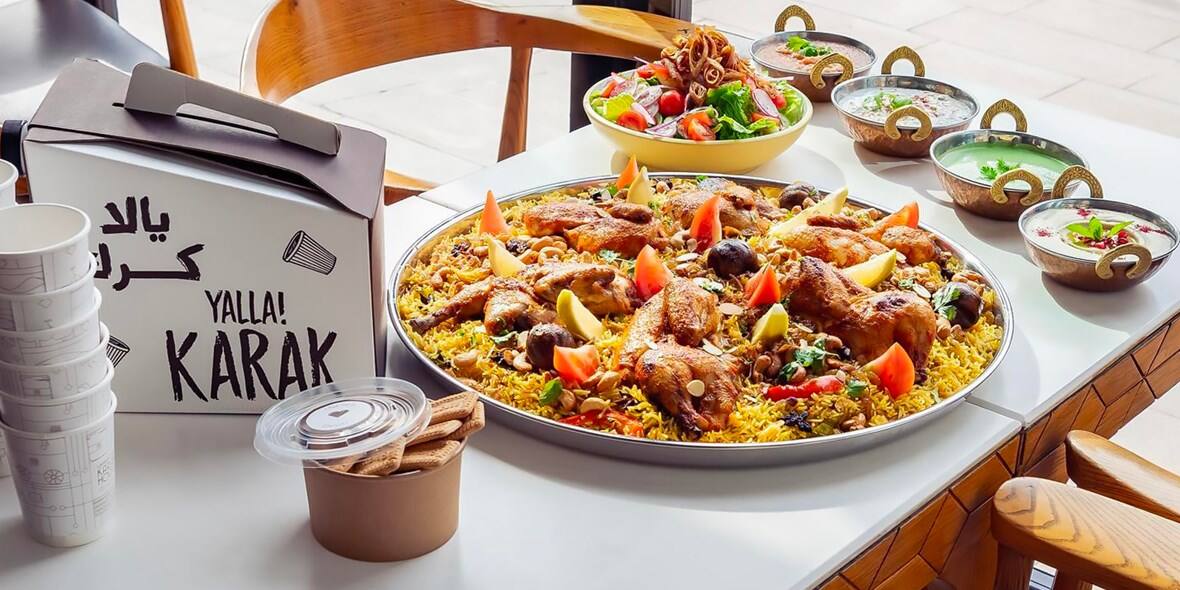 Famous for its signature shakshuka and foul medames at breakfast, ideally teamed with a glass of its perfectly balanced karak, this contemporary Downtown Dubai restaurant that retains its strong ties to the city's culture, also has an enticing menu for lunch and dinner. Tuck into hearty portions of chicken mandi, biryani, harees and machboos while sitting on the Boulevard with the majestic Burj Khalifa just in front. If you're not sure what to order, ask the expert waitstaff for their recommendations of the day.
Order: Nothing pairs better with a cup of karak chai than their golden paratha rolls.
9
Local House