Your dream Dubai wedding
Celebrate your forever in Dubai.
Why choose Dubai for your destination wedding?
Start your happily ever after with your toes in the sand with a stunning beach wedding in Dubai. With its sprawling coastline and breathtaking views from every angle, few places rival the beauty and romance of the Arabian Gulf. Say 'I do' with the backdrop of the Burj Al Arab or start married life as the sun sets over the Palm Jumeirah.

The city always impresses with scintillating views, warm hospitality and incredible settings and for large gatherings, nowhere compares to the majesty of Dubai's ballrooms. Expect state-of-the-art equipment, surround sound and world-class silver service at some of the most sought-after locations, magically transformed to suit your personal tastes.

With picture-perfect backdrops and world-class resorts, there's no better place to begin a life together than Dubai. The city's charming venues and top hospitality are ideal for a classic wedding with a range of formal receptions and sit-down dinners to choose from. Celebrate your love with a traditional ceremony for an unforgettable day.

Celebrating the most unforgettable day of your life deserves a unique and truly magnificent setting, and nowhere compares to the Dubai desert. From intimate ceremonies amid the endless dunes to elegant affairs at luxury five-star hotels, discover pure Arabian romance with your toes in the sands at one of the world's most breath-taking locations.

With its year-long sunshine and blue skies, Dubai is the perfect destination for a wedding in the great outdoors. From sprawling rooftops to magical Moorish-style gardens, there are thousands of spectacular venues to consider in one of the world's most romantic destinations. Say your vows to the sweet sound of birdsong or organise a candlelit ceremony as the sun sets.

Dubai is at the forefront of sustainability and eco-conscious couples can rest assured that their wedding can be an environmentally-friendly occasion. The city hosts an abundance of sustainable weddings in a variety of spectacular locations, taking care of everything from recycled decorations to repurposing wedding dresses and flowers after the ceremony.

Dubai's iconic skyline is recognisable around the world, creating the perfect backdrop for exchanging vows. With the record-breaking Burj Khalifa and stunning Museum of the Future setting the scene, you can start married life amid some of the world's most famous landmarks in one of the planet's most vibrant cities. Carry on the celebrations as darkness falls and the city comes alive.
Getting married in Dubai is always a good idea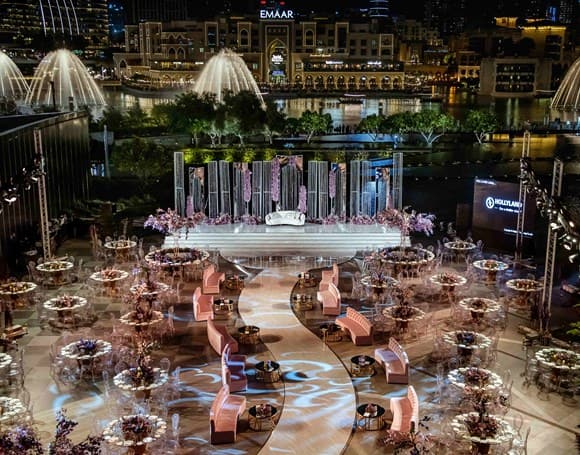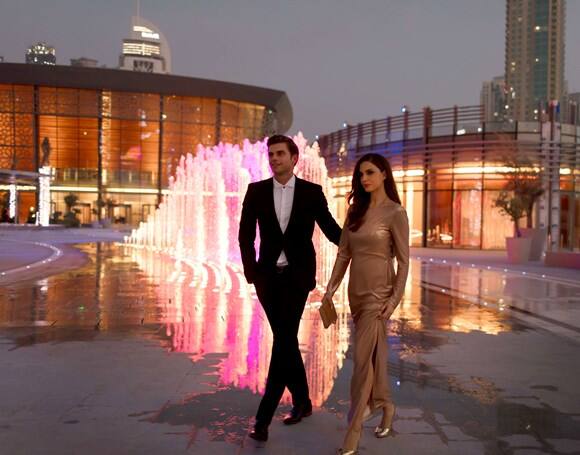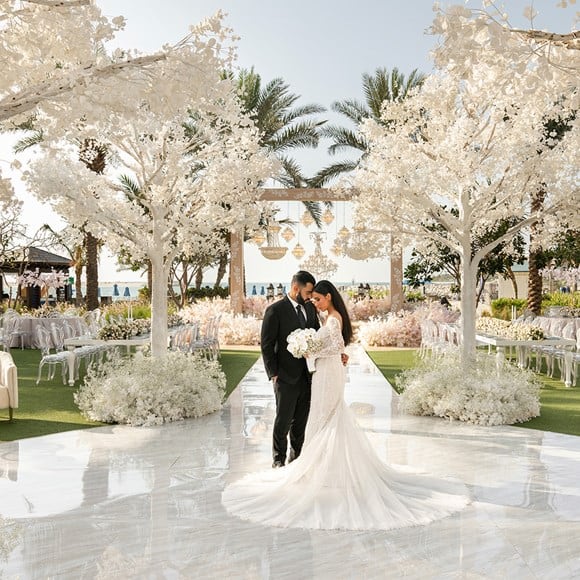 Celebrate your forever in Dubai, with a brand new guide from industry experts Wedded Wonderland.