Adventure
Top 5 adventure activities in Dubai
Take a break from the ordinary and opt for power-packed thrills, from skydiving to dune driving in the desert.
Take a break from the ordinary and opt for power-packed thrills, from skydiving to dune driving in the desert.
1
Go skydiving with the best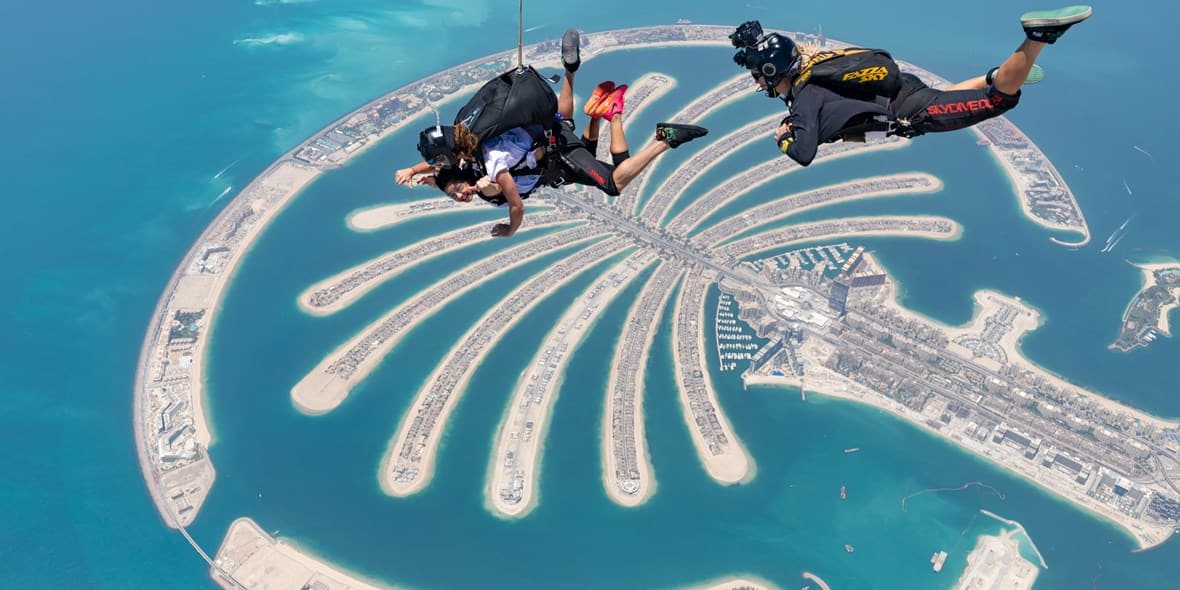 Sign up for one of Dubai's favourite adventures, loved by tourists and residents alike at SkyDive Dubai. Go from fear to exhilaration in no time as you hurtle through the sky and take in breathtaking views of the Palm Jumeirah below. First-time skydivers jump tandem, so you will be accompanied by a professional at all times, ensuring safe thrills. All you're left to do is hold on tight, enjoy that unforgettable view and remember to smile for the camera.
2
Slip and slide with waterpark fun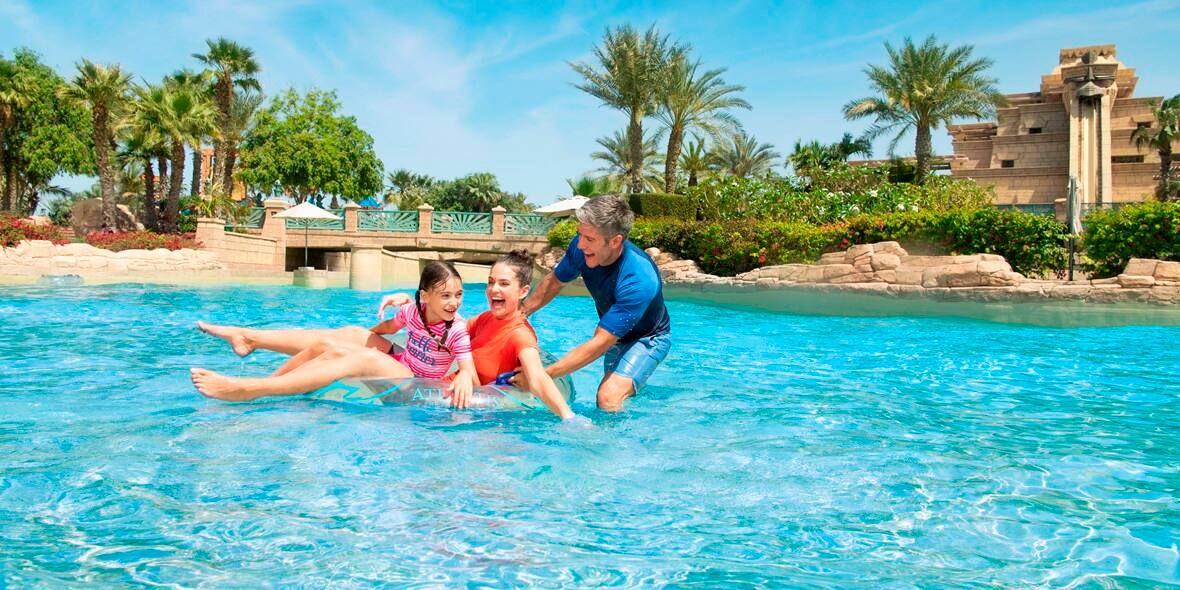 3
Tackle the desert dunes in style
Dubai's desert terrain means there are plenty of thrills to be found on terra firma. Take on the dunes in high-powered 4WD vehicles, or try sandboarding and quad biking. With the cars often sliding down the dunes sideways, get ready for guaranteed edge-of-your-seat excitement. Book a desert safari from the city's leading tour operators, such as Arabian Adventures and Platinum Heritage. They'll combine drives with an evening at a Bedouin-style camp, complete with an Arabian dinner, traditional entertainment and live music.
4
Soar high on a hot air balloon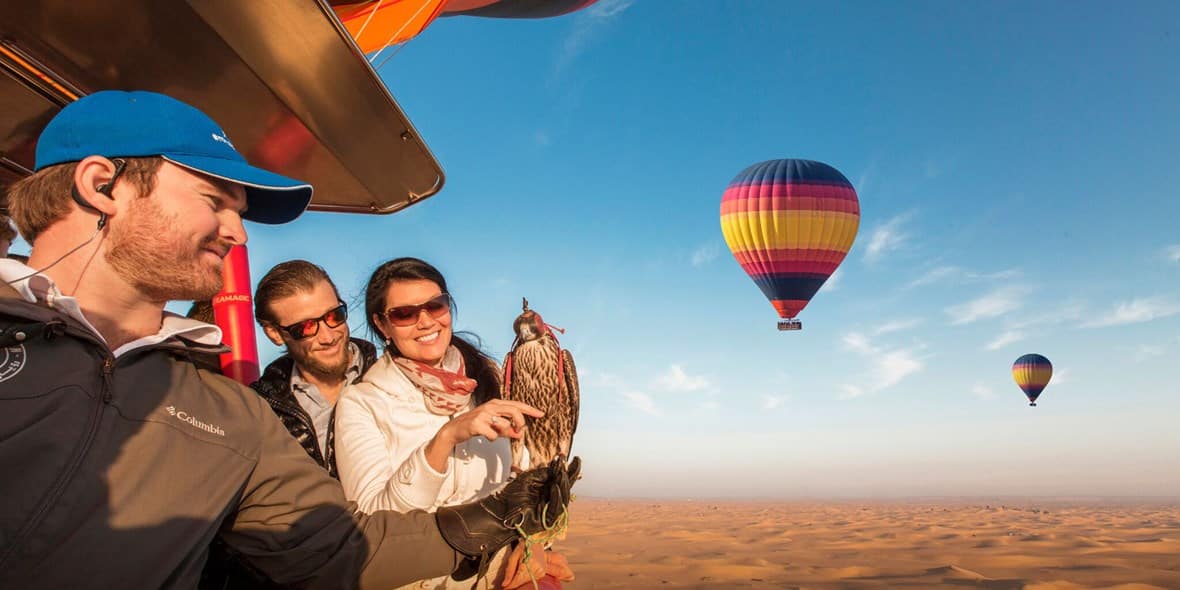 A once-in-a-lifetime experience for many, hot air ballooning continues to be a popular draw in Dubai. Indulge in serene aerial views of the desert sands, far away from the bustling city with Balloon Adventures. You'll float 4,000ft above the Dubai Desert Conservation Reserve and watch a memorable falconry show set to a spectacular sunrise, before landing and conquering the dunes on a desert safari.
5
Rise up with flyboarding
The latest watersport on the block, flyboarding involves a board, balance and bravery. Your flyboard is attached to a jetski, which means you'll be airborne as soon as the engine thrusts water through the tube and into the flyboard. Take in views of Burj Al Arab from 10m above, and make use of the hand controls to get even higher. Book a session with the experts at Nemo Watersports or SeaRide – both offer all the safety gear and equipment you'll need, as well as a trusty guide to take you through it all.