Adventure
Feel the rush with these adventure activities in Dubai
Whether it's ziplining between skyscrapers, gliding over desert sands, or flying over the Arabian Gulf, Dubai has an adventure for everyone.
Whether it's ziplining between skyscrapers, gliding over desert sands, or flying over the Arabian Gulf, Dubai has an adventure for everyone.
1
Freefall in Dubai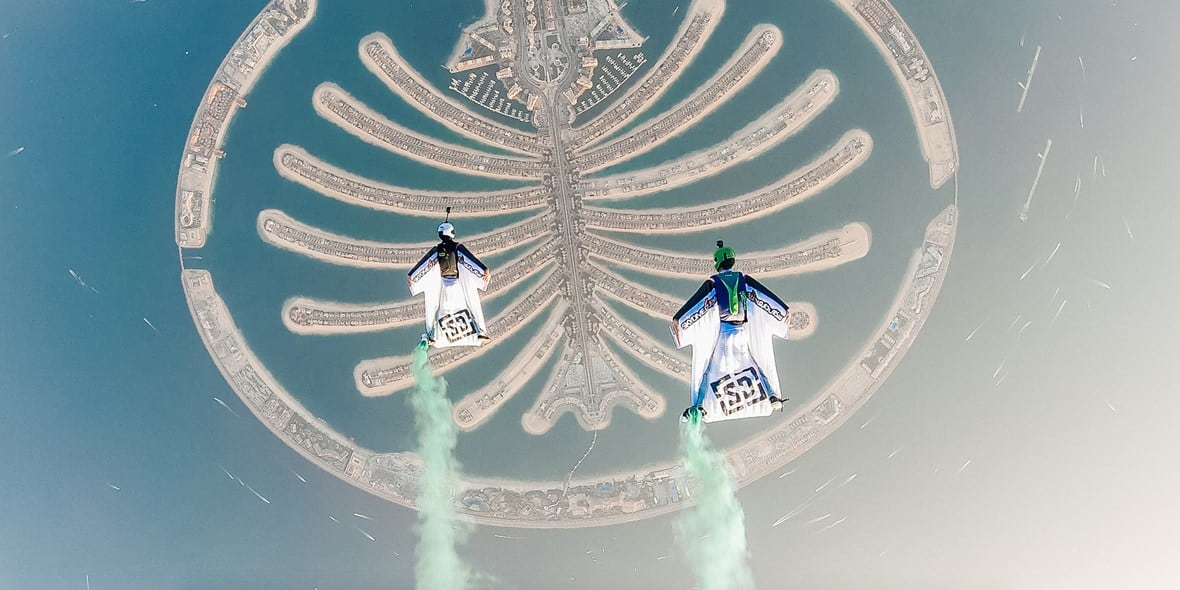 If you've been toying with the idea of going skydiving, then Skydive Dubai offers the perfect excuse for you to take the plunge. Visitors can freefall from 13,000 feet over the beautiful Palm Jumeirah, and admire the sparkling waters of the Arabian Gulf and iconic cityscapes along the way. Want to swap city views for the Arabian desert? Easy. The company also has a desert drop zone, located around 30kms from the city centre. If you like something a little less adventurous, book a gyrocopter ride at Skydive's Sky Hub instead. This is a small two-seater aircraft, similar to a helicopter, that will give you an unforgettable bird's eye view of the emirate from 1,500 feet.
2
Desert quadbiking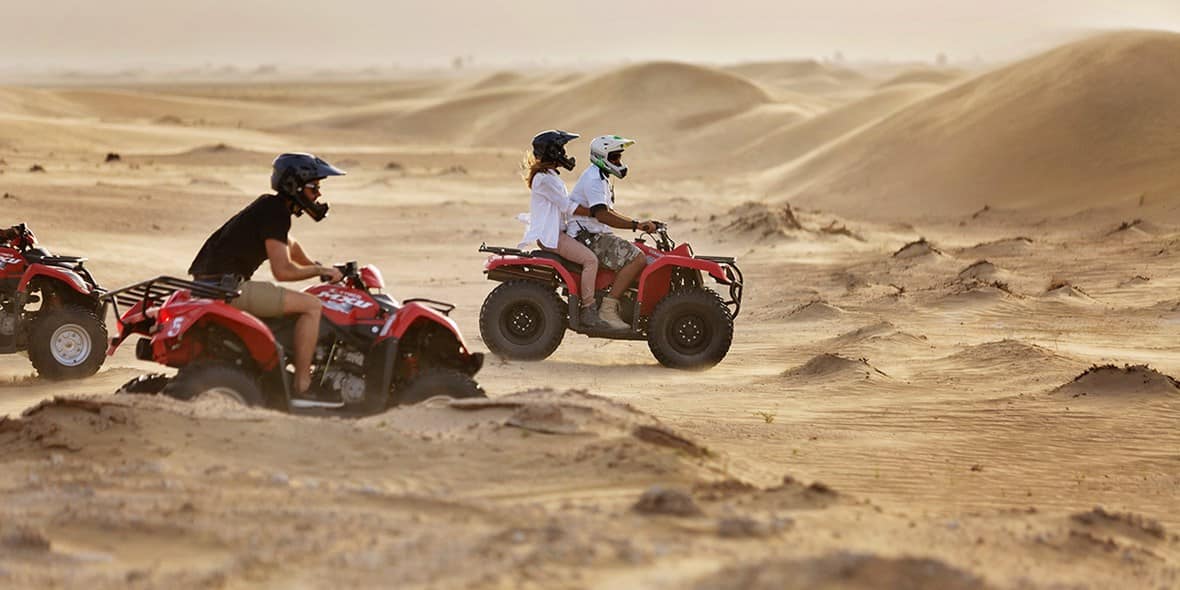 Feel the sand whipping across your face on a desert dune buggy or quadbike ride. Pared-back dune buggies are vehicles that are customised for high-energy thrills. With no doors, roof or windows, they feature a roll cage, bucket seat with a safety harness, and extra suspension for tackling the sands at high speeds. Try it with Big Red Adventure, a tour operator offering a range of desert safari packages with morning, evening and overnight options, allowing you to tackle dunes that feature heart-stopping 45-degree slopes.
3
Urban ziplining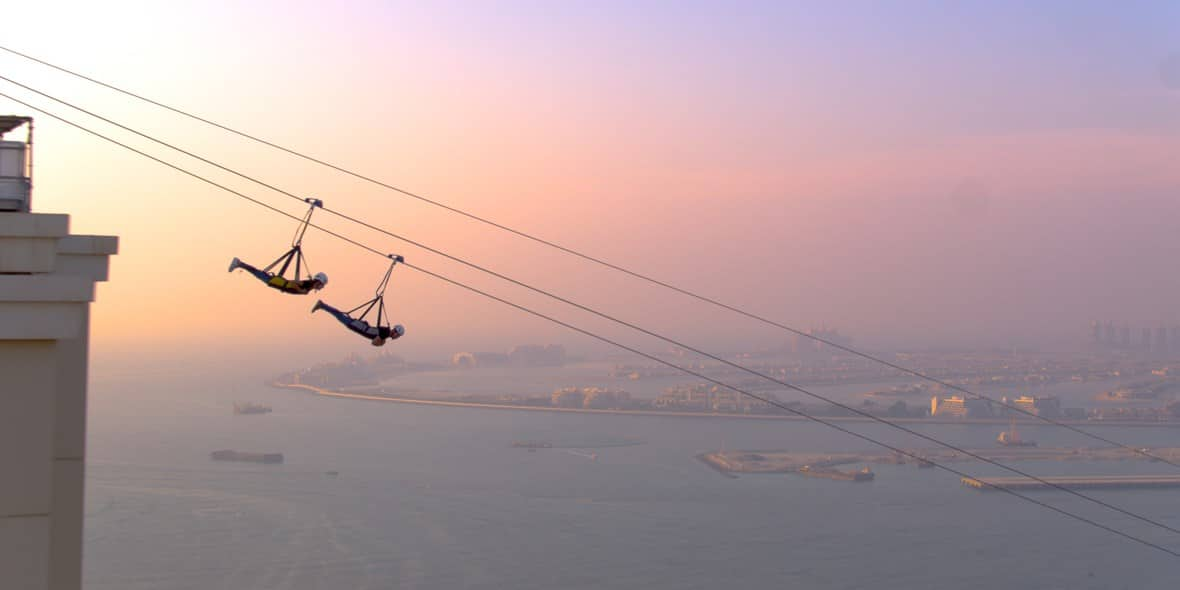 One of Dubai's must-try adventure attractions is XLine Dubai Marina. Hold tight as you glide across the city at 80km/h, all the while soaking up views of the glitzy yachts and shiny high-rises, before landing on the terrace of Dubai Marina Mall. Officially the world's longest urban zipline, XLine measures one kilometre in length, and features an incline of 16 degrees.
There are two concurrent ziplines, so you can also share the thrilling experience with a friend.
4
Flyboarding fun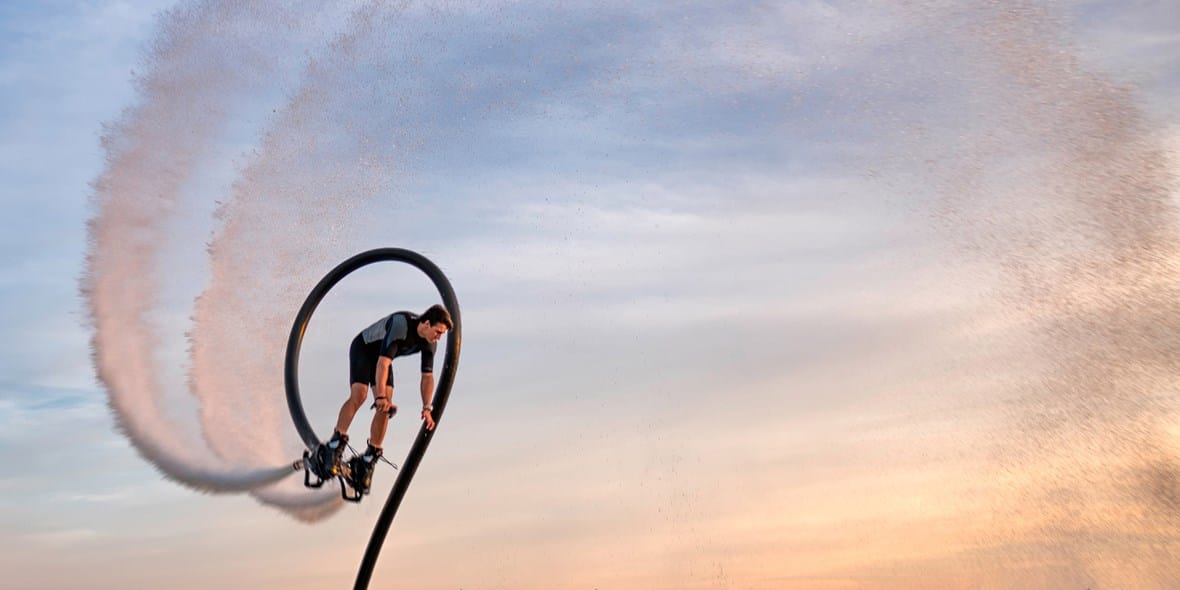 Want to conquer the waves? Dubai's calm waters are ideal for beach lounging in style but if you want to up the ante, book a session of flyboarding. This extreme sport, a combination of wakeboarding and kitesurfing, will see you propelled 10m above the water thanks to a powerful turbine. Suitable for everyone, from novice to experts, you soon get the hang of balancing in air, and can hopefully master a few backflips. Try it with Sky & Sea Adventures, a leading watersports company with expert trainers. If flyboarding isn't your scene, you can also go scuba diving, parasailing and kitesurfing at the famous Kite Beach.  
5
Climb every mountain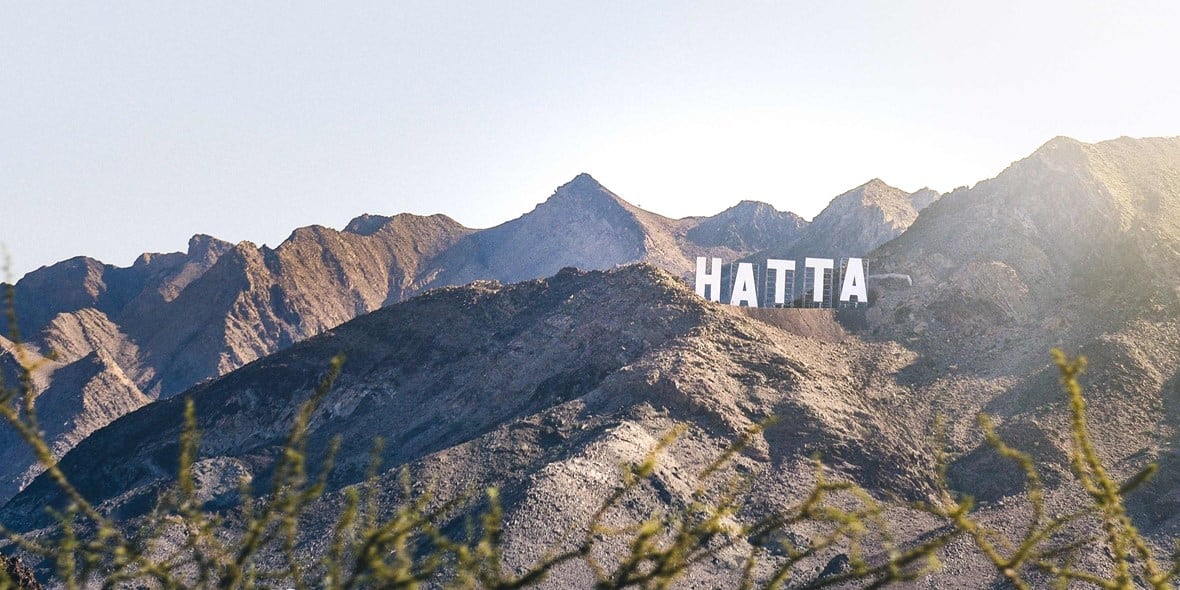 Hatta is the ideal destination for thrill-seekers and nature-lovers who enjoy mountain biking, hiking and kayaking. Hit the high road to discover the Hajar Mountain range, which is a 90-minute drive from Dubai's Downtown. Hatta, once known for its fort and desert farms, now attracts a fleet of adventure sports enthusiasts. Check out Hatta Wadi Hub for activities such as mountain biking, archery and kayaking. You can even try out zorbing, where you can roll down a hill enclosed in a transparent orb. If you want to enjoy the natural scenery a little longer, check-in at the Hatta Fort Hotel, or try glamping at the Hatta Damani Lodges and Hatta Sedr Trailers.
7
Get on your bike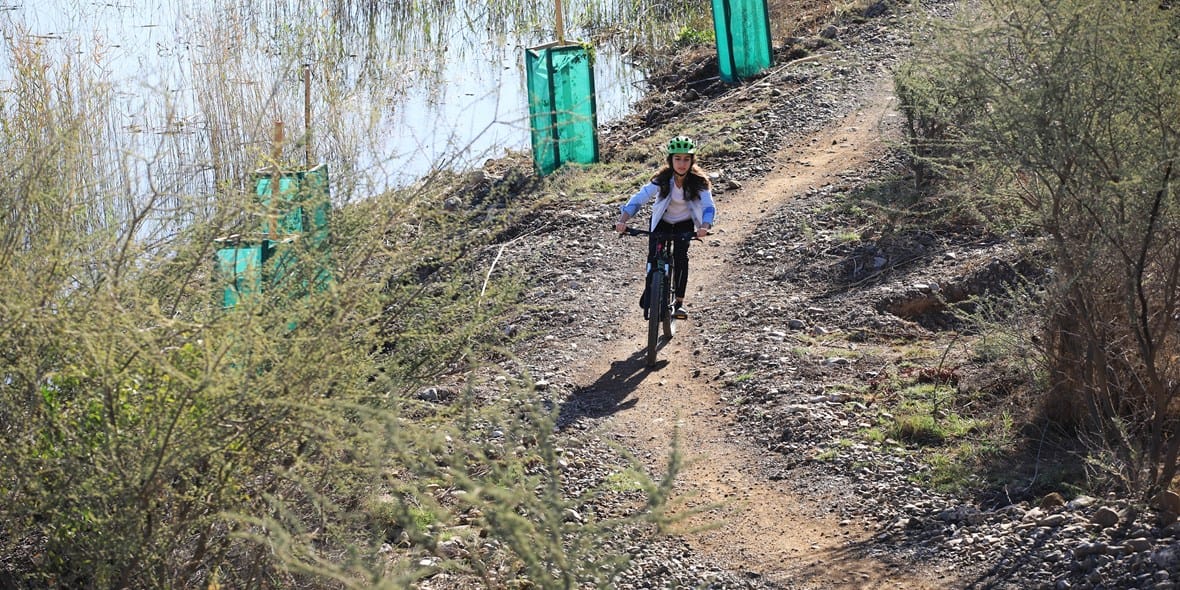 One of the newest attractions for
the city's cyclists
 can be found in the heart of Mushrif Park. The park recently opened up the first 20km of what will eventually be a 50km mountain biking track. It starts close to the park's main gate, and is big enough to accommodate 3,000 cyclists every day. Whatever your level of cycling ability, you're sure to find something to enjoy here, with trails of varying difficulty aimed at everyone from beginners to expert bike riders. There's more action to be had here, thanks to the treetop-swinging obstacle courses at
Aventura Parks
.
8
See the city differently