Sights & Attractions
The best hotspots to explore in Al Quoz
Discover Dubai's artistic epicentre, where you'll find inspiration around every corner.
Discover Dubai's artistic epicentre, where you'll find inspiration around every corner.
1
Immerse yourself in creative spaces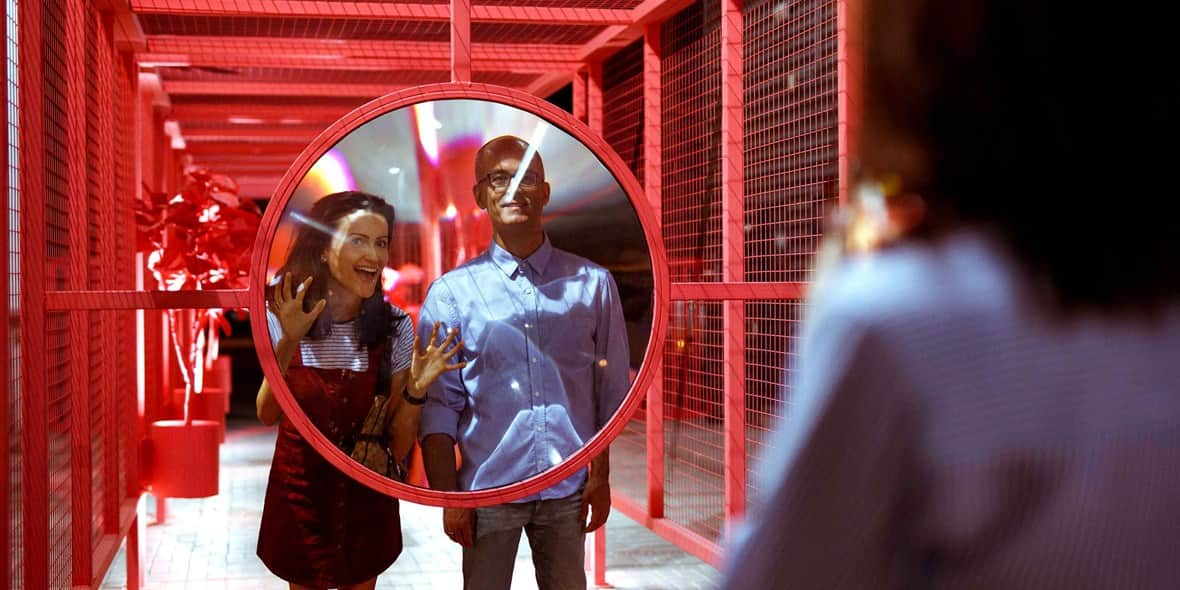 Dubai is a city bursting with imagination, and Al Quoz may just be its crown jewel. Everywhere you turn in this vibrant neighbourhood, you'll find an abundant mix of talent and self-expression. Alserkal Avenue is a local institution, featuring more than 60 art, design, retail, dining and creative spaces in giant warehouses. This includes The Fridge, which hosts live concerts and other events for audiences of up to 300 people, and has its own practice rooms for musicians to hone their skills. You can discover Dubai's ever-evolving art scene through Alserkal Avenue's galleries such as Mestaria Gallery, whose roots stretch back to the 1990s, and Green Art Gallery which specialises in contemporary work from the region. 
Another longstanding Al Quoz favourite is The Courtyard. This hidden gem is home to The Courtyard Playhouse, a magnet for Dubai's theatre and improv lovers, as well as photography and videography haven The Studio, plus several design companies and the Astrolabs coworking space. Here you'll also find The Collective by Ripe – a community of artists, designers, taste-makers and more.
2
Enjoy exquisite flavours in ultra-hip cafes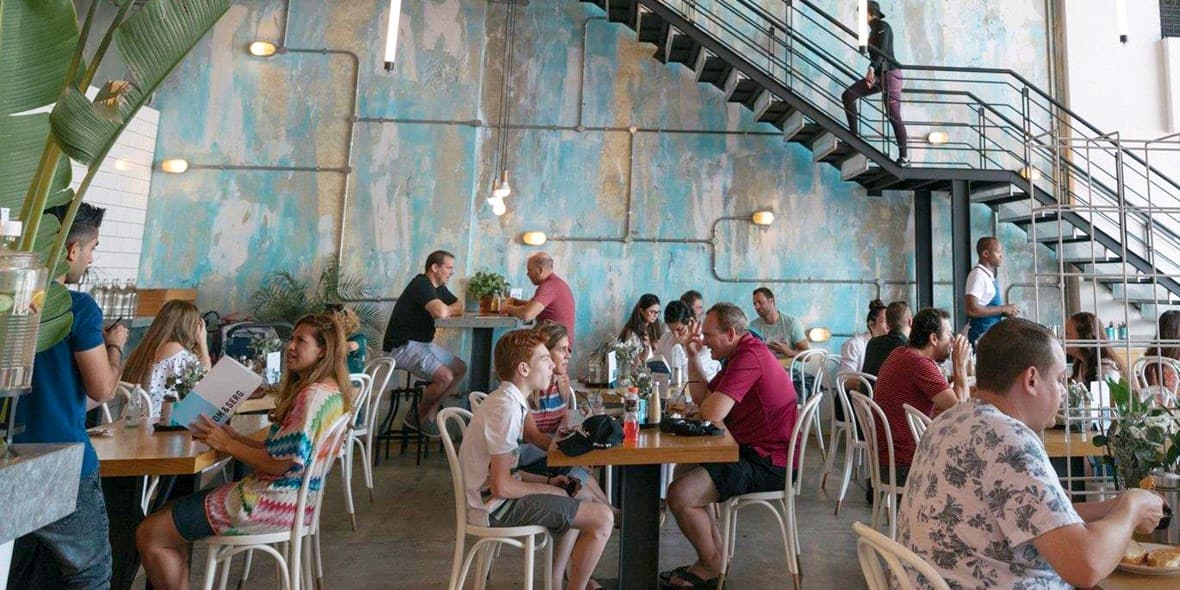 The Al Quoz dining scene has blossomed in recent years and the area is now a popular choice for Dubai foodies. Tom & Serg is one of the city's most fashionable cafes, known for its industrial decor, Melbourne vibes and all-day breakfast menu. If you're feeling adventurous, go for the Baghdad scramble –  which combines chilli scrambled eggs and chicken chorizo sausage with mint yoghurt, pine nuts and raisins.
Elsewhere, Boston Lane in The Courtyard is another trendy coffee spot with Aussie influences. Try the delicious cacao superfood smoothie for a healthy pick-me-up that includes banana, dates, almond milk and vanilla. Also in The Courtyard, you'll find a branch of perennial Dubai favourite Lime Tree Cafe (famed for its spectacular carrot cake), as well as modern Parisian cafe Cassette. On weekends only, treat yourself to the savoury waffle duck confit with beef bacon, poached egg and maple syrup. 
Coffee connoisseurs can head to Nightjar, an artisinal roastery and eatery in Alserkal Avenue. Meat eaters will savour dishes such as the pasture-fed New Zealand meatballs, and there's plenty on the menu for vegetarian and vegan diners too. Close by, Pekoe Tea & Bread Bar serves up a rich variety of teas from across Asia and breads such as the cocoa hazelnut sourdough. Head to Nette, located inside padel venue Matcha Club, for delicious fare including the avocado and seaweed salad sandwich. And design mavens can check out La Nena Coffee, where you'll find great taste in both the drinks and the decor. 
3
Find out-of-the-box fun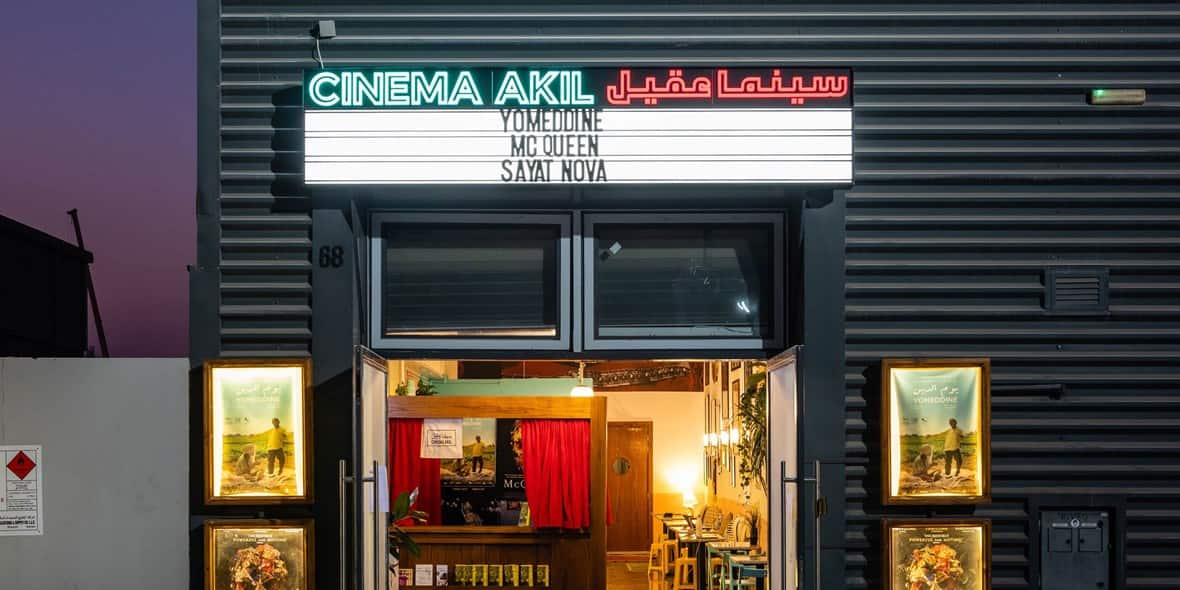 4
Let your little ones blow off steam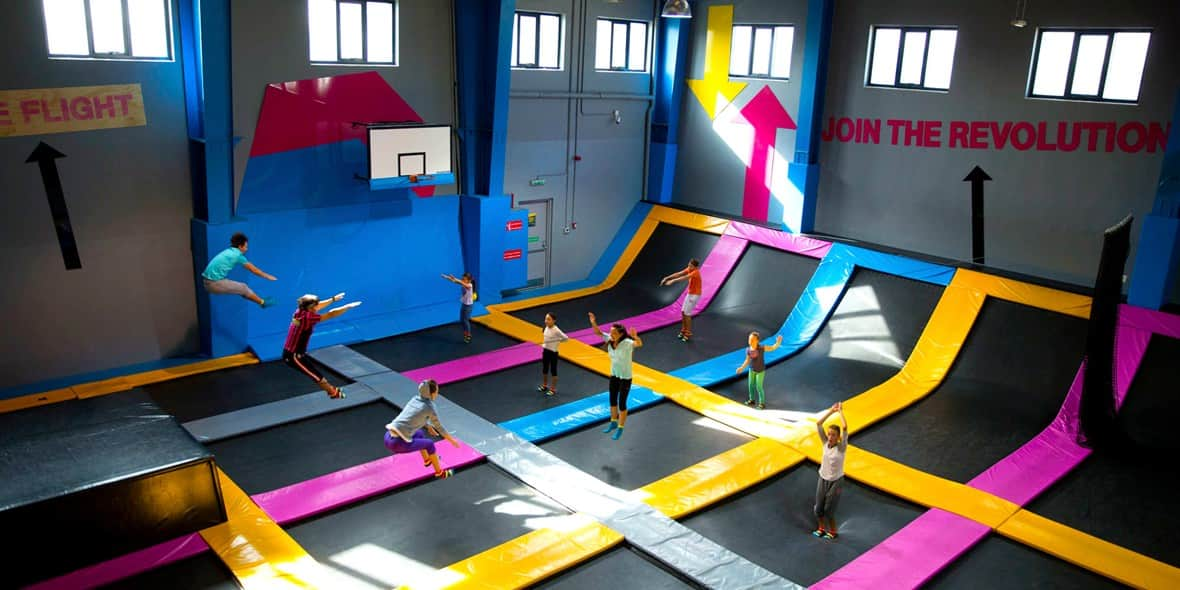 Al Quoz isn't all art galleries, foreign cinema and hipster coffee shops. Perhaps you'd simply like to destroy an old TV with a giant hammer. If so, you're in luck – The Smash Room invites visitors to take out their frustrations on glassware and defunct electronics. The experience is open to anyone aged five and older, making it the perfect stress-busting day out for the whole family. 

If you'd rather your children burned off energy in a less destructive manner, take them to Bounce trampoline park. The arena has 50 interconnected floor and wall trampolines so your youngsters can jump around to their hearts' content. You'll also find dodgeball, an obstacle course and plenty more to keep everyone entertained. Curious kids will love the experiential play museum OliOli. Allow their imaginations to soar as they build aeroplanes and rockets, let them monkey around on Toshi's Nets or capture them smiling as they splash around in the 'water gallery'.

Woohoo is another great spot that combines laughter with learning – featuring 50 interactive exhibits across 10 rooms, each based on cutting-edge child development research. Competitive families should head to Xstrike Dubai, an adrenaline-pumping experience that combines elements of laser tag and paintball. The live combat simulation is open to kids aged 10 and older. If you'd like to hone your child's creative streak, take them to The JamJar community space, which hosts weekly art workshops for different age groups. The venue also offers toddler yoga sessions for children aged two to four, accompanied by a family member.
5
Go on a quirky shopping adventure
For some mall-free retail therapy, Al Quoz is a shopper's dream. Kave is a great place to start, selling unusual items of clothing, jewellery, footwear and more. Kave is also the city's first plastic-free café and hosts regular artistic events and workshops. Anyone with a fascination for fragrances should head to Oo La Lab. Select the perfect gift with a set of seven micro-sprays or a perfume mixology kit. The lab also lets customers create their own scent, recreate their favourite fragrance and hone their nose at a workshop. All products are handmade with vegan ingredients. 
Spruce up your living space with a trip to Tribe. The independent home décor studio only sells products that are handmade, sustainable and ethically sourced. Whatever you need – from garden furniture to folk art to children's stuffed toys – you'll find it here. Pick up another eye-catching addition to your home from The Kilim Room, where colourful kilim rugs are crafted using a tight interweaving method.
Vinyl fanatics can indulge their passion at The Flip Side, a stylish record store which has a plethora of records from Frank Sinatra to funky house. Dig around to your heart's content and see if you can uncover a little-known classic that got lost in the sands of time. If you'd rather make some music yourself, check out Art of Guitar. The store sells everything you need to fulfil your rock star dreams – with a huge selection of guitars, amplifiers, pedals, recording equipment and more. True guitar geeks will love exploring the vintage section, which sells the finest six-strings for up to AED 75,000.