Shopping
Where to buy the perfect anniversary gift in Dubai
From quirky trinkets to luxury fashion pieces, find the perfect present to mark that special day.
From quirky trinkets to luxury fashion pieces, find the perfect present to mark that special day.
2
Just the two of us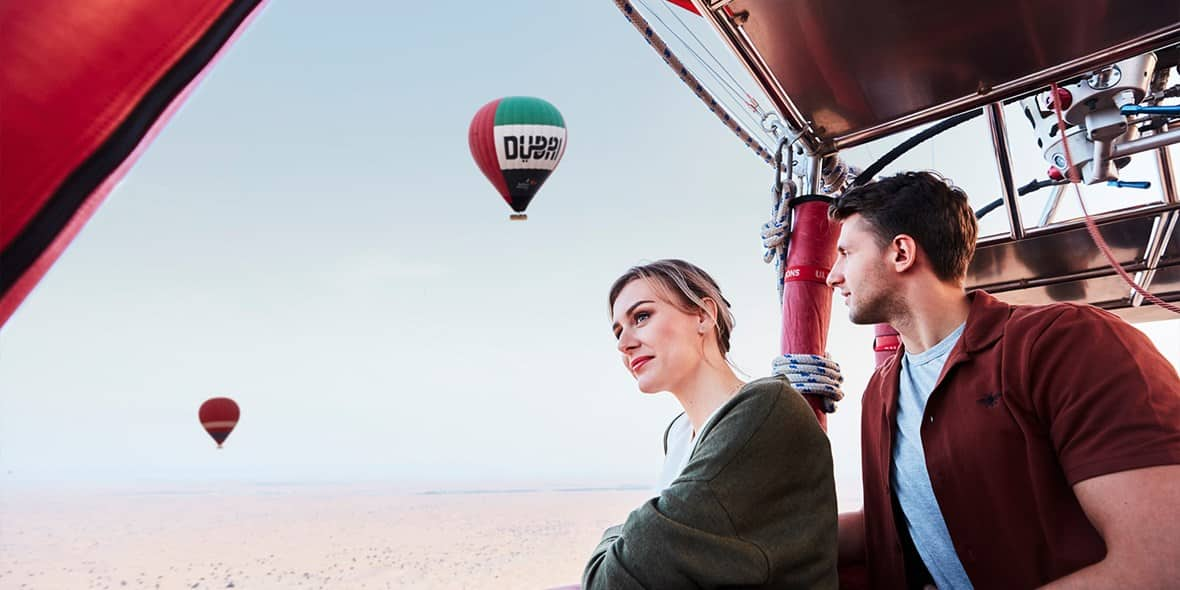 Perhaps your partner's ideal gift isn't an item, but an experience you can treasure together for the rest of your lives. Head into the skies with a hot air balloon ride over the Dubai Desert Conservation Reserve. Take in 360-degree views of the stunning dunes, spot local wildlife like Arabian oryx and gazelles, and witness an in-flight falcon show. Contact Balloon Adventures Dubai for more details. 

Conversely, why not enjoy an aquatic getaway together. Book an overnight stay at Atlantis, The Palm's Underwater Suite, whose floor-to-ceiling windows offer a unique look at the resort's Ambassador Lagoon. Prepare for your jaws to drop in unison as you gaze out at 65,000 marine creatures including sharks, rays and fish. 
If your other half is a film buff, Dubai has numerous venues that offer private cinema screenings. Watch the latest blockbuster, a timeless classic or even a movie that holds a special place in your hearts – all with no one else around. Options include any branch of Roxy Cinemas as well as Paramount Hotel Dubai, where the gourmet menu features lobster rolls and truffle arancini.
3
Sweet treats for your sweetheart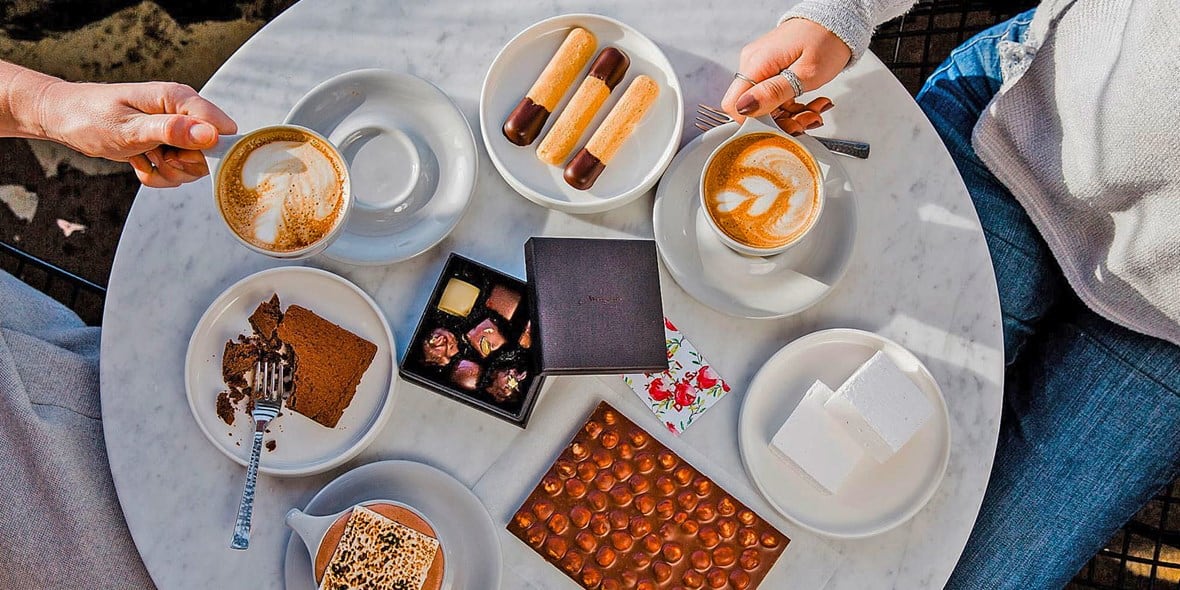 What better excuse to indulge than your anniversary? Mirzam Chocolate Factory in Al Quoz gives a fascinating insight into how chocolate is made, from cocoa beans to candy bar, with a vibrant calendar of events and workshops. Meanwhile its shop has gift ideas for every taste (rose and pistachio white chocolate, anyone?).

Bateel is a longtime favourite in the UAE, specialising in premium organic dates. Fillings include salted macadamia, candied ginger and caramelised pecan, and you can also purchase gourmet chocolates and jams. Lebanese chocolatier Patchi has branches across Dubai and incorporates flavours from all over the globe in its creations – from passionfruit cream and tea ganache to strawberry jam and kaffir lime.  

And if you're still seeking inspiration, the Middle East's largest sweet shop is sure to kickstart your creativity. Take a whimsical walk through Candylicious in Dubai Mall and choose between more than 5,500 types of colourful candy.
4
Quirky ways to say 'I love you'
If your other half enjoys the quirkier things in life, why not take a slightly different approach with their gift. As its name suggests, Geek Nation in City Walk is a nerd's nirvana – think lightsabers, Stranger Things figurines, Minions masks and superhero fidget toys. Kirakuya is another must-visit for pop culture fans. Located in Mina Rashid Marina, the store contains all things Japanese from anime merchandise to sugary treats.

For a unique skincare gift, check out The Camel Soap Factory. Founded in Dubai, the company creates natural and sustainable products using locally sourced camel milk, which is rich in alpha-hydroxy acids, vitamins and minerals. The Flip Side is a magnet for music lovers of all stripes, with an impressive selection of vinyl ranging from Miles Davis to Motörhead. The independent record shop in Al Quoz is also a treasure trove of interesting items – be it a turntable, a niche music magazine or a vintage poster from the golden age of Egyptian cinema.
5
Scents of wonder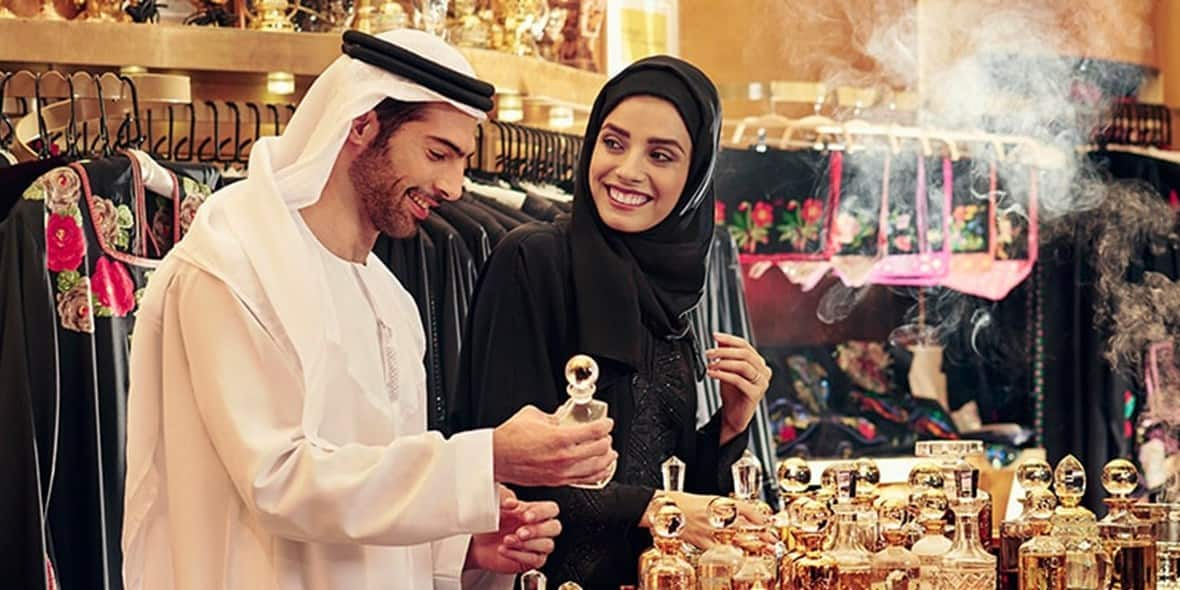 Pick up an exquisite fragrance that you and your paramour can both enjoy. Oo La Lab promises both niche and classic perfumes, all handmade with vegan ingredients, as well as gifts such as a set of seven micro-sprays. You can even participate in a workshop at the company's Al Quoz premises to discover the art of fragrance design. 

The UAE's own Swiss Arabian has been creating scents since 1974 and now boasts more than 110 stores across the region. Ajmal Perfumes is another quality option, with plenty of Arabic fragrances including the best-seller Wisal Dhahab for men and women, which has notes of patchouli and musk. Outlets can be found throughout Dubai, including Mall of the Emirates and Deira City Centre. 

Founded in Oman in 1983, Amouage is renowned for its finely blended perfumes. Visit any of the brand's Dubai stores and explore a wealth of gift ideas, including miniature perfume sets and candles.