Arts & Culture
Dubai's most fascinating architectural landmarks
Dubai is known for its incredible vision and ingenious feats of architecture, so it's no surprise that it is home to some amazing structures.
Dubai is known for its incredible vision and ingenious feats of architecture, so it's no surprise that it is home to some amazing structures.
2
The Opus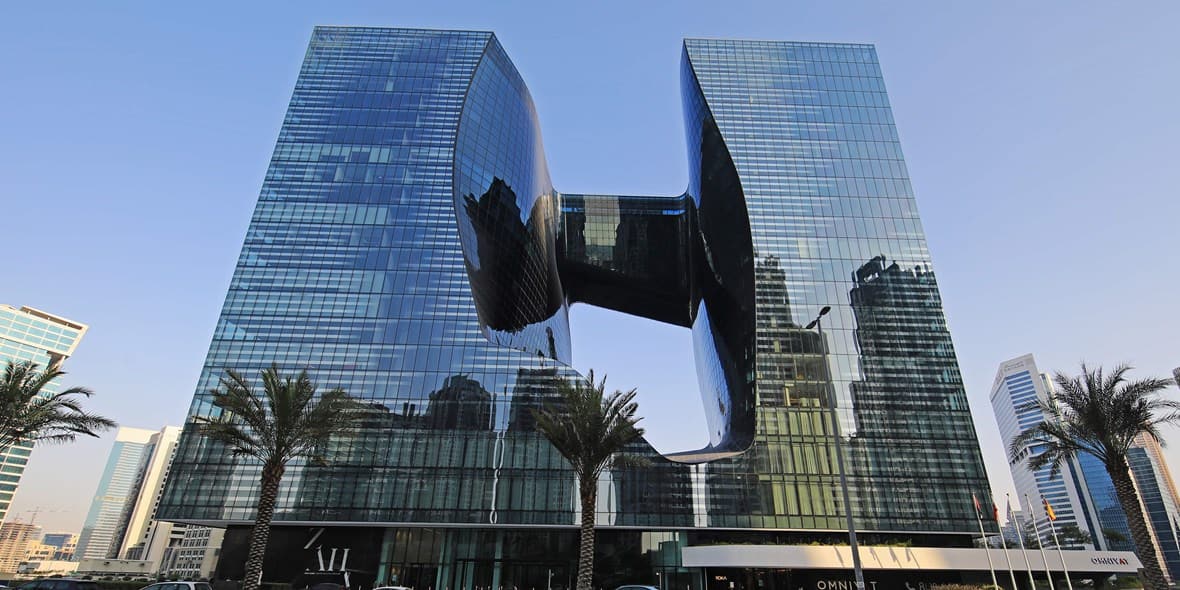 Designed by the late Dame Zaha Hadid, revered for her inventive approach to architecture, The Opus stands out in Downtown's Business Bay district for its striking design. Housing the first ME by Melia design hotel in the region, the building is crafted in the form of a cube with two separate towers that merge together – from the bottom at the atrium level, and from a bridge 71m above the ground. The middle is given the illusion of being 'carved' out, creating iconic curves. With the opening of ME by Melia hotel, The Opus features 12 restaurants and a rooftop lounge, along with a variety of luxe residences.
3
Jumeirah Beach Hotel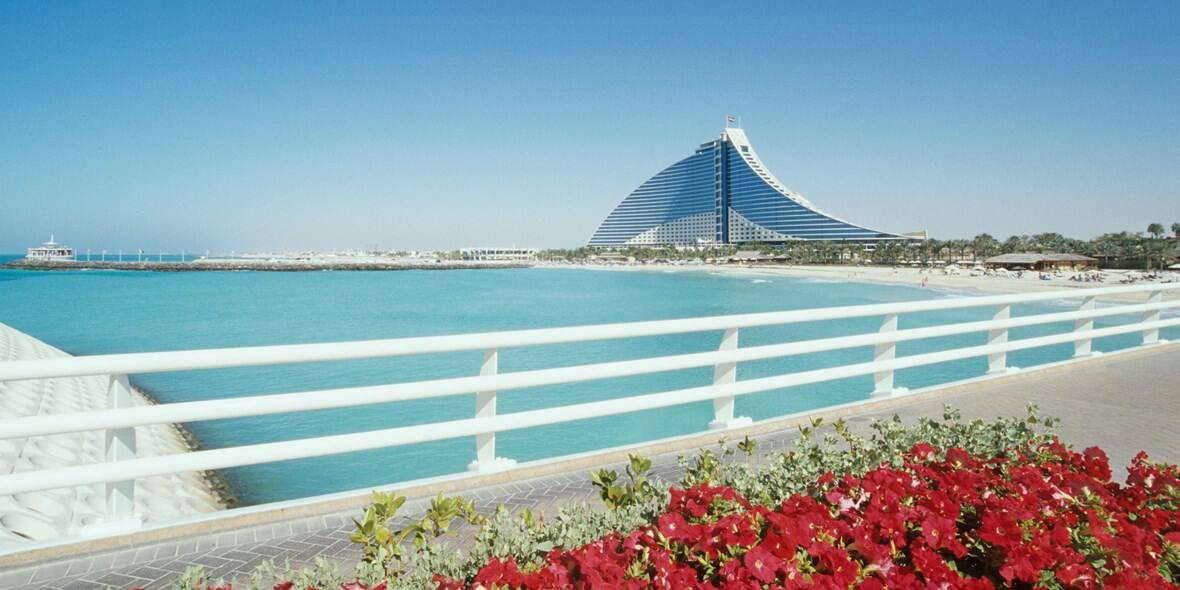 One of the city's original five-star properties, Jumeirah Beach Hotel has maintained its legacy of luxury since it first opened in 1997. Inspired by the shape of a cresting wave, the building definitely stands out along the city's pristine shoreline of Jumeirah Beach, and it's within walking distance to another Dubai icon, the sail-shaped Burj Al Arab hotel. Guests will notice that even the corridors within the hotel are curved, guaranteeing perfect sunset views from every angle.  
4
Emirates Towers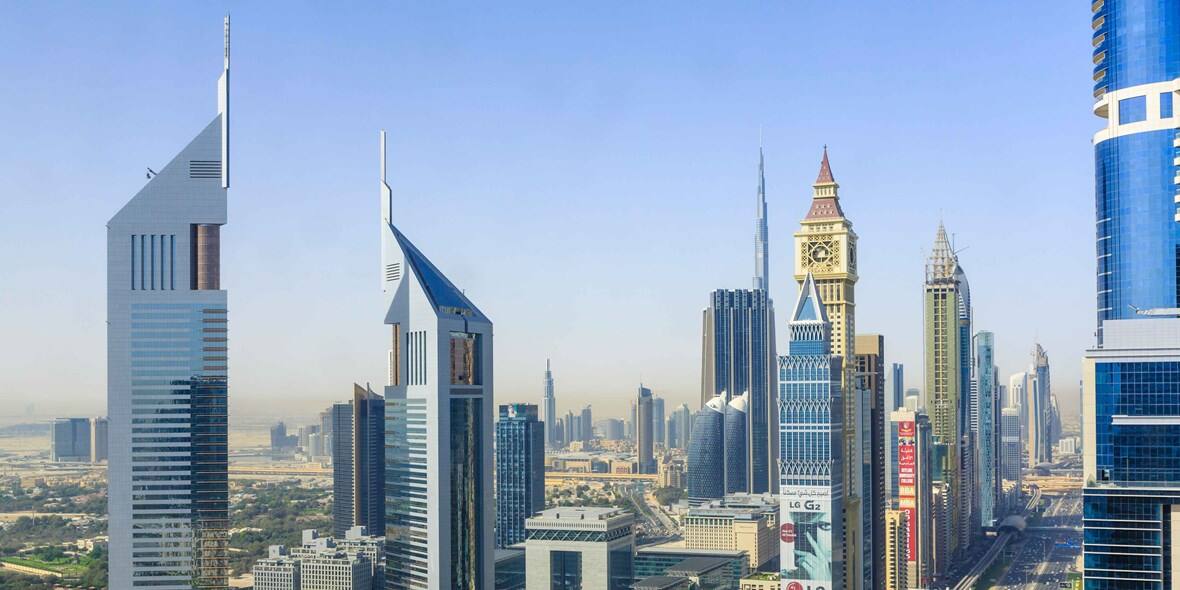 A sleek example of modern vision, Emirates Towers is one of Dubai's most recognisable skyscrapers. It is located along the famed Sheikh Zayed Road, which features other leading architectural structures including the record-breaking Burj Khalifa. With equilateral triangular facades, the towers are inspired by traditional Islamic themes. Inside, you'll find a hotel block and an office tower that houses the Prime Minister's Office, among other prestigious names. Both towers are connected by a central podium – The Boulevard, a leading retail and dining destination in the city.
5
Dubai Frame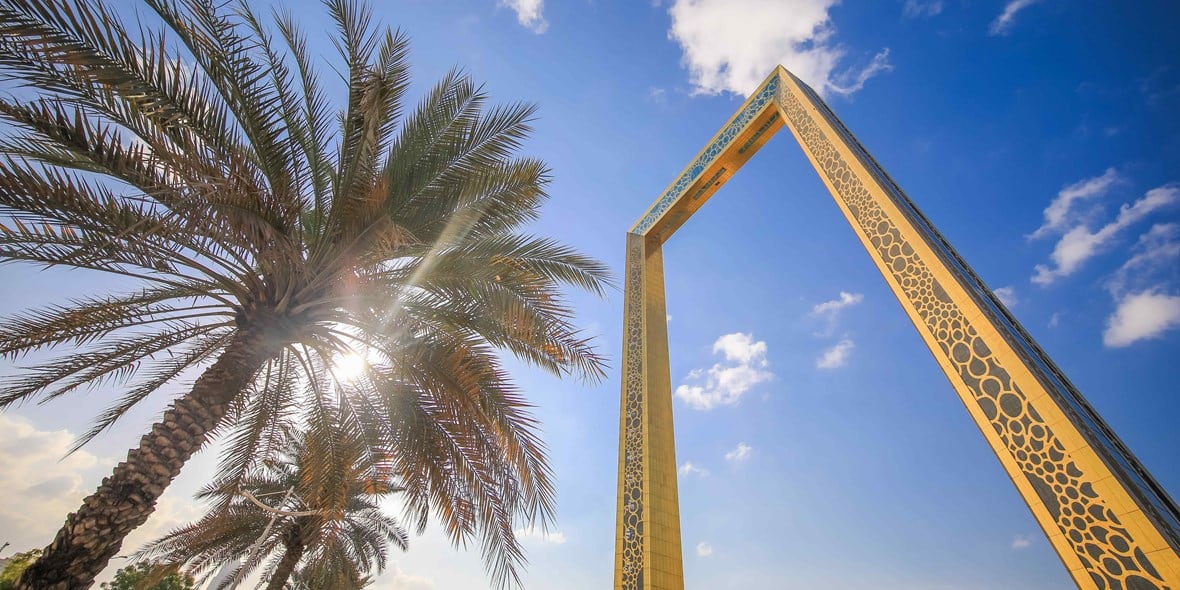 A one-of-a-kind structure, Dubai Frame is literally that – a supersized picture frame that presents 360-degree views of the city from a height of 150m. To the north, visitors can view Old Dubai, the dhow-studded Dubai Creek and its surrounding souks, including its historical heritage district and the pearl diving ports that once supported the city's economic rise. The south meanwhile offers a splendid view of the glistening New Dubai skyline. The contrasting views seamlessly connect the emirate's past with its present, making this an important attraction for tourists.
6
Atlantis, The Palm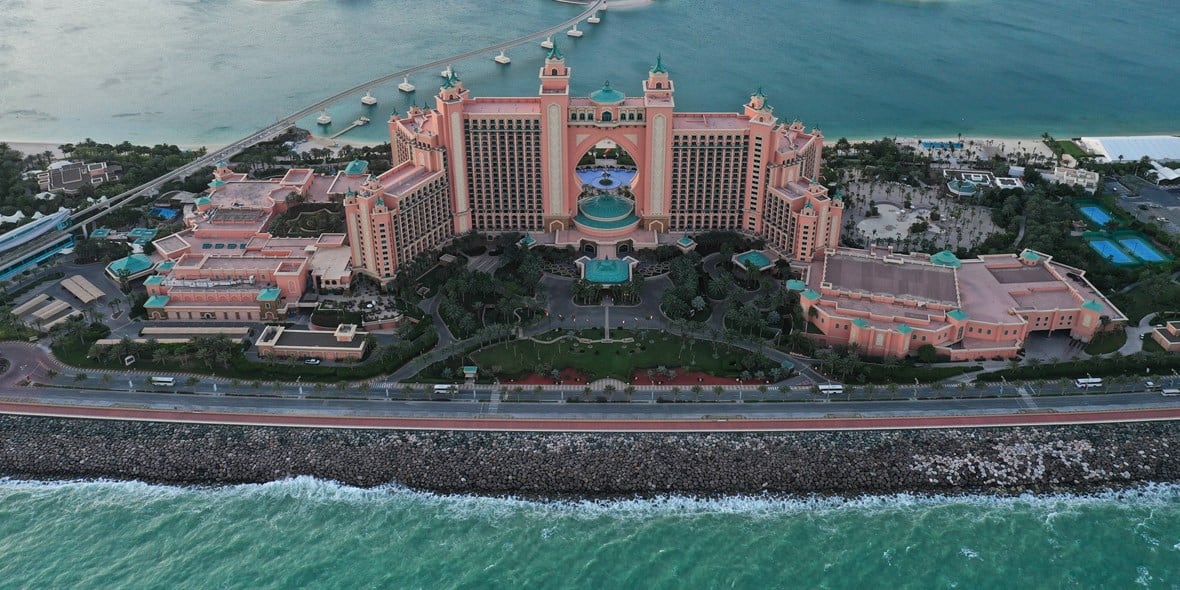 Perhaps one of the world's most iconic hotels, Atlantis, The Palm stands out thanks to its eye-catching pink sandcastle design, glamorous interiors and prime position on the apex of one of Dubai's other structural landmarks, Palm Jumeirah island. While only guests are privy to the luxurious resort, everyone can take that bucket list selfie in front of the hotel's memorable turrets and towers from the adjacent Palm Boardwalk. Alternatively, book a table at the resort's celebrity-led restaurants, including Nobu by Michelin-starred chef Nobu Matsuhisa and Bread Street Kitchen by Gordon Ramsay.
7
Cayan Tower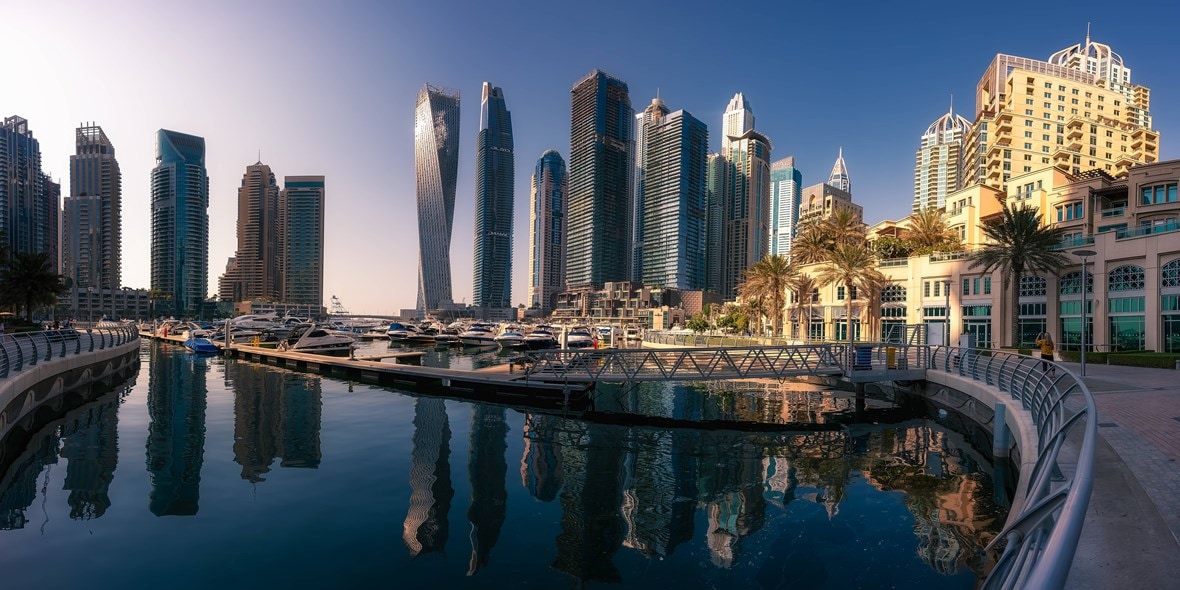 The shimmering silver Cayan Tower is not your typical skyscraper. This clever example of engineering twists 90 degrees as it rises. Each of the 75 floors in this luxury apartment building is rotated by 1.2 degrees to create its distinctive helix shape. It was designed by the same architectural firm behind Burj Khalifa, Skidmore, Owings & Merrill, in collaboration with local specialists Khatib & Alami Dubai. Here's a tip straight from local photographers: you'll get the best views of the striking structure in its entirety across the water at Marina Walk. Head over at sunset for that inimitable golden glow.
8
Bridges of Dubai Water Canal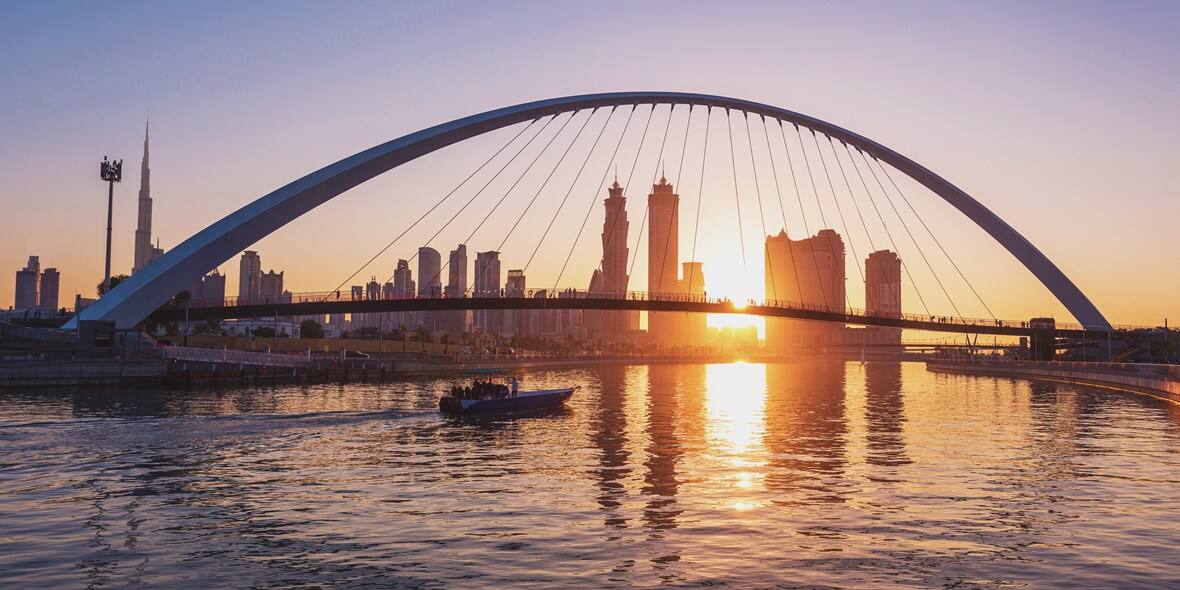 The Dubai Water Canal is a 3.2km long waterway that winds its way to the Arabian Gulf, from the Creek in Old Dubai through Business Bay. This waterway extension means that large portions of the emirate are now effectively an island. Visitors can soak in new skyline views from five pedestrian bridges in the area, all of which are an equally impressive sight . There's a 120m-long one suspended by metal cables, one that's constructed in a distinctive S-curve shape with a dramatic oval arch, and another that takes the form of twisted steel.