Arts & Culture
Follow the trail of art in Dubai
Visit the city's art and culture hubs, each with its own unique identity.
Visit the city's art and culture hubs, each with its own unique identity.
1
Al Quoz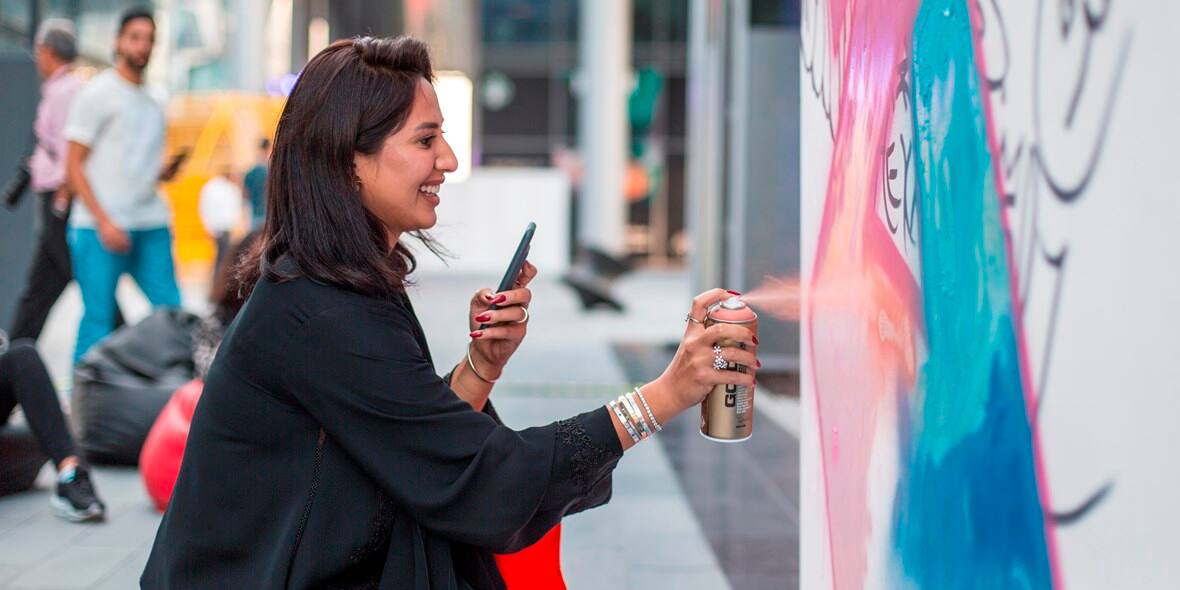 Once an industrial hub, Al Quoz has emerged as a trendy arts district, with galleries, cafes and concept stores housed within and around warehouses.
Alserkal Avenue is the go-to address for all things arty in Dubai. It's home to galleries, studios and performance art venues that make the most of the generous minimalist spaces. Plus, with cultural hubs like The Fridge, restaurant pop-ups and an eclectic calendar of events hosted in the area, it's a definite stop for the cultural traveller. Don't know where to start? Head to Carbon 12 and Green Art Gallery to admire evocative artwork from the region.
Also in Al Quoz is The Courtyard, a collective of the city's coolest retail and cafe concepts.
2
Dubai International Financial Centre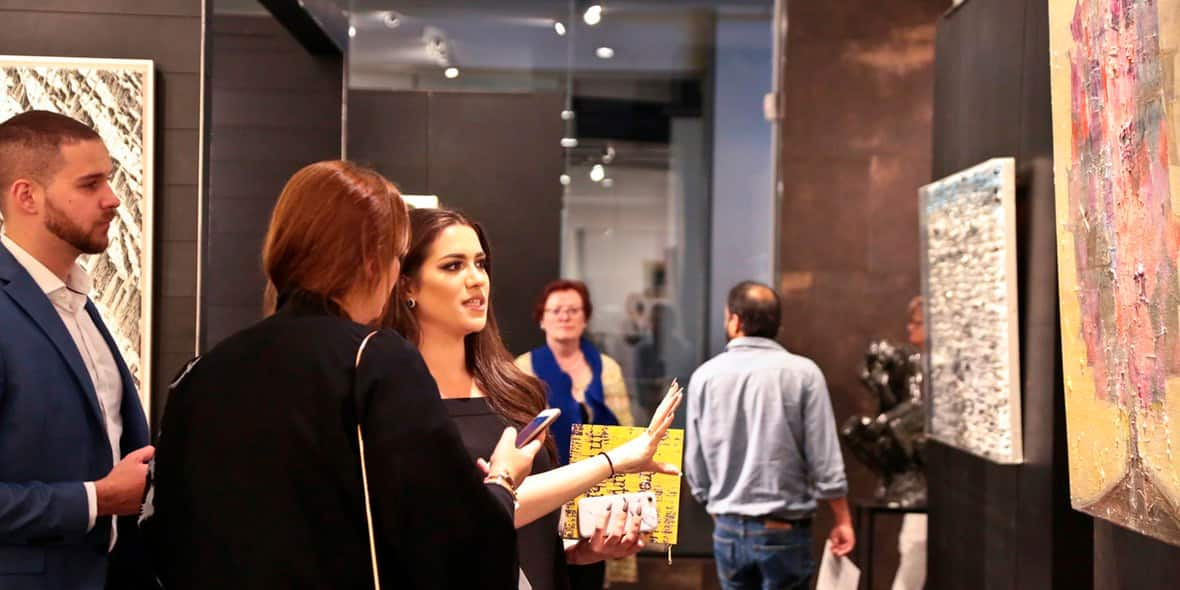 The upscale Dubai International Financial Centre (DIFC) houses a selection of high-end galleries and some of the city's finest restaurants – think LPM Restaurant and Zuma – alongside leading banks and financial institutions.
A must-visit in DIFC is the Farjam Foundation, an initiative involving local and international organisations to give audiences a greater understanding of Islamic art and culture. Other great spots include Cuadro Fine Art Gallery and Opera Gallery. Keep an eye out for DIFC's bi-annual Art Nights – a free-to-attend event with incredible exhibitions, curated installations and live music.
The district is also home to the regional outposts of Christie's and Sotheby's auction houses – adding weight to the district's cultural credentials.
3
Al Fahidi Historical Neighbourhood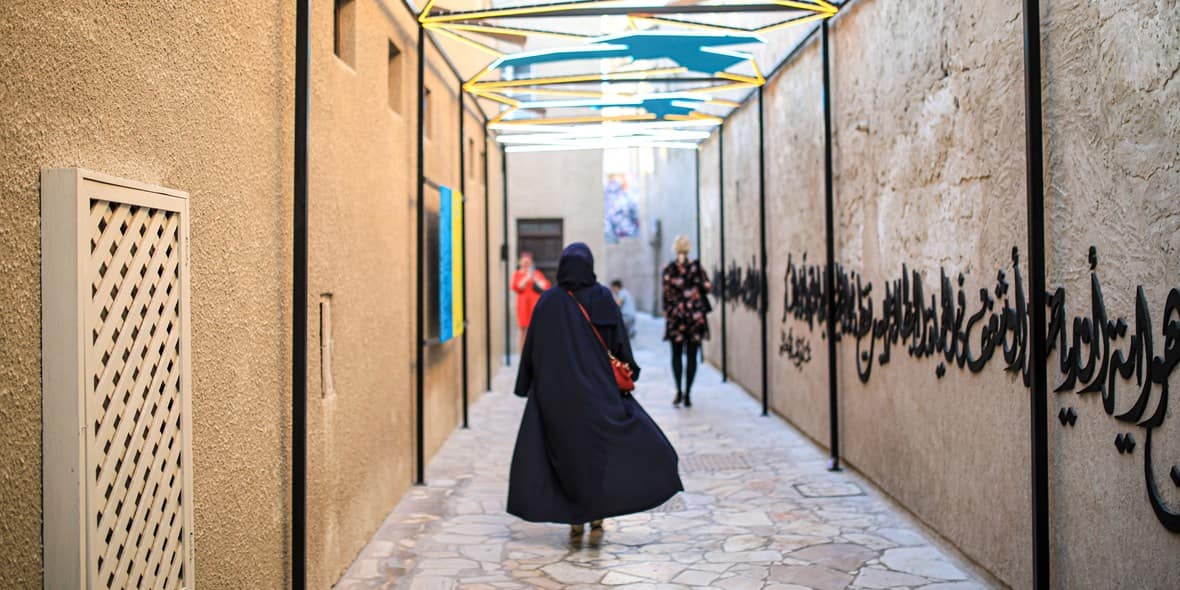 Take a walk down memory lane and discover artistic excellence in the midst of tradition and culture. Along the banks of the Dubai Creek, a number of charming art galleries are located in rooms and courtyards of the historic buildings in the Al Fahidi Historical Neighbourhood.
In March, the district comes alive with the SIKKA Art Festival and shines a spotlight on emerging artists from the United Arab Emirates, but there's plenty to explore all year round. One of the oldest galleries in the area is XVA, where fine Middle Eastern art is on display alongside a courtyard cafe and boutique hotel. Walk a bit further to Majlis Gallery, and enjoy exhibitions across a range of mediums, from photography to sculpture. 
4
Dubai Design District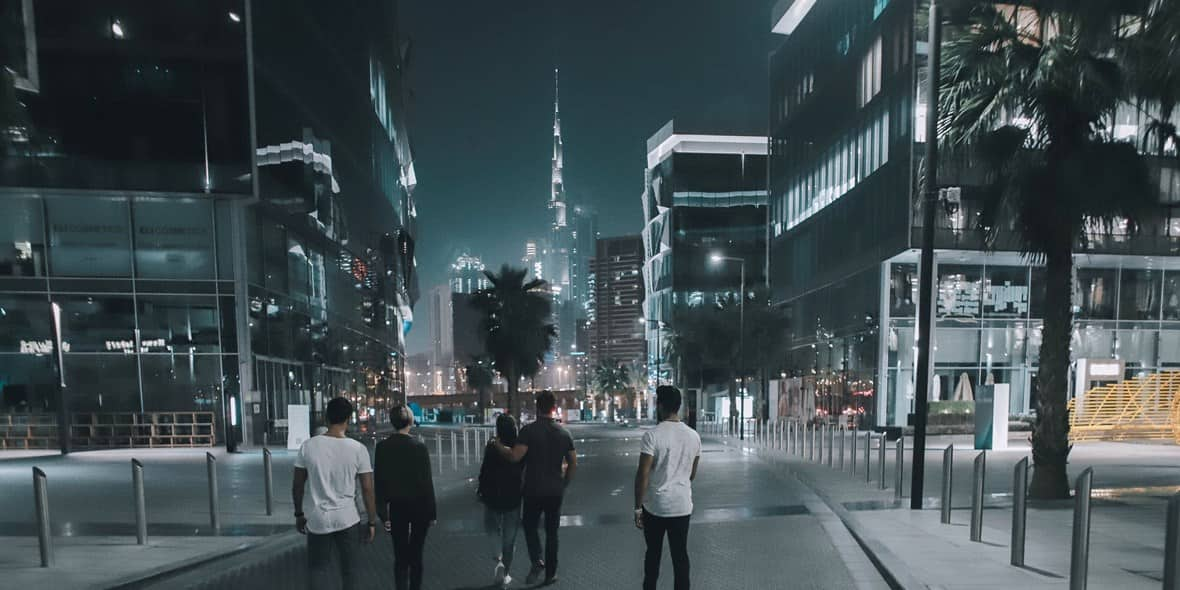 Dubai Design District (d3) is a space dedicated to the city's creative types. It's also a hub for fashion labels, emerging artists and events with an artistic edge, such as Dubai Design Week.
One such space is the Sconci Art Gallery, an export from Rome which has brought a welcome dose of Italian tradition to the city since opening in 2015. There is also Cave, an artist studio where emerging talent from street artists to photographers can create and showcase their artwork. Other notable galleries include Art Hub, Citizen E and Sinyar.