Experiences
10 ways to celebrate special occasions in Dubai
Looking to enjoy a birthday, anniversary or any other special occasion in Dubai? Here are a few ways you can get the party started.
Looking to enjoy a birthday, anniversary or any other special occasion in Dubai? Here are a few ways you can get the party started.
1
Take a leap of faith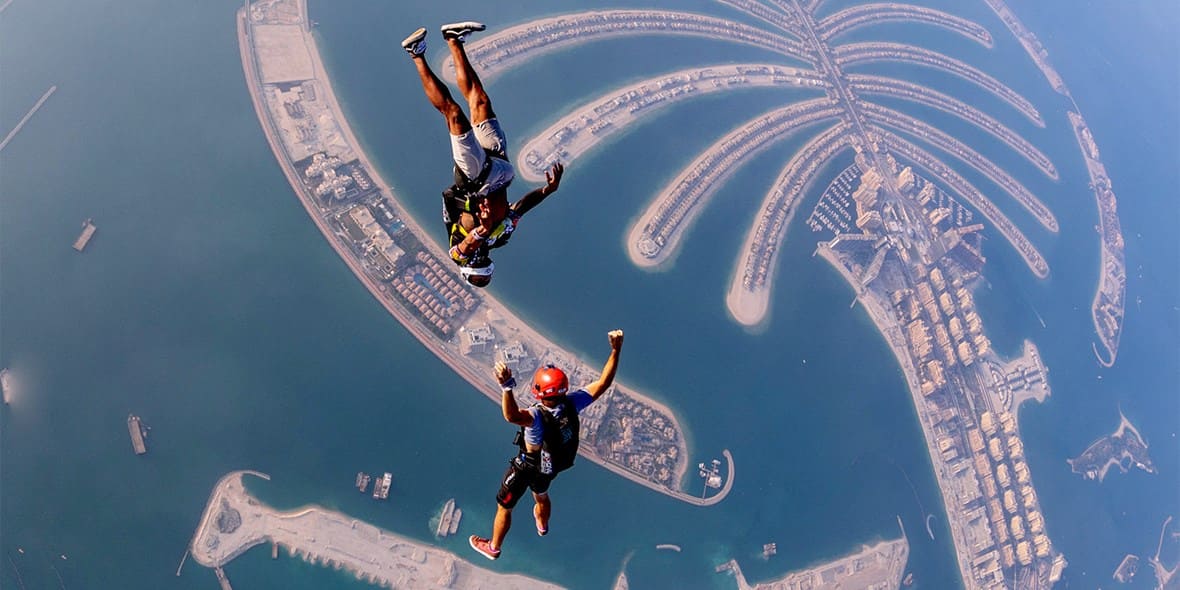 What better way to celebrate a special occasion than with a once-in-a-lifetime experience? See Dubai like never before as you leap out of a plane with the experts at Skydive Dubai. Perfect for the most adrenaline-seeking thrill-hunters out there, skydiving also offers up completely unmatched views of Palm Jumeirah and the Dubai skyline. While some have suggested skydiving is a great way to surprise a loved one, it is also great as a group bonding experience, and Skydive Dubai is here for you. Tandem jumps mean that no one needs any experience, and cameras are on hand to film every moment. There are also special packages for your birthday priced at AED1,999, which includes a commemorative mug and a printed picture of your skydive in addition to the video recapping it all.
2
Book a private desert safari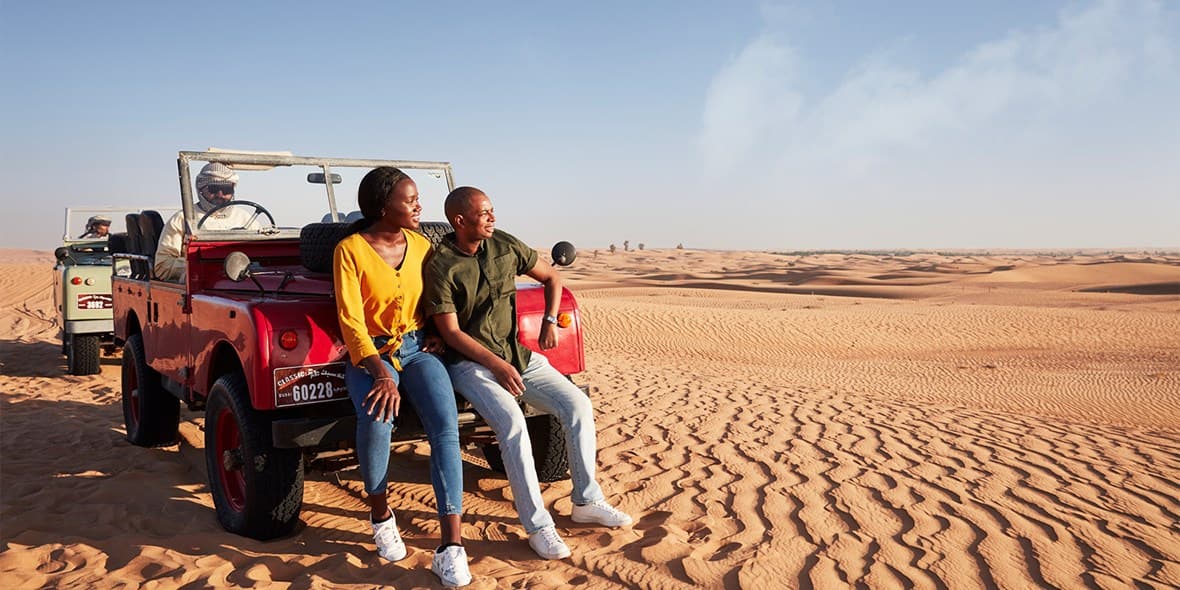 A desert safari is usually included on the list of essential things to do in Dubai – but for a truly special occasion, it's possible to book a private experience with tour operators such as Platinum Heritage. You can customise your desert safari as you wish, from a gourmet meal followed by a luxurious night in a private oasis, to a stargazing experience in the deep dark and clear air of the desert and a conservation experience to see Dubai's native animal life. Whatever takes your fancy, the beauty and tranquillity of Dubai's desert spaces can elevate any special occasion.
3
Watch a show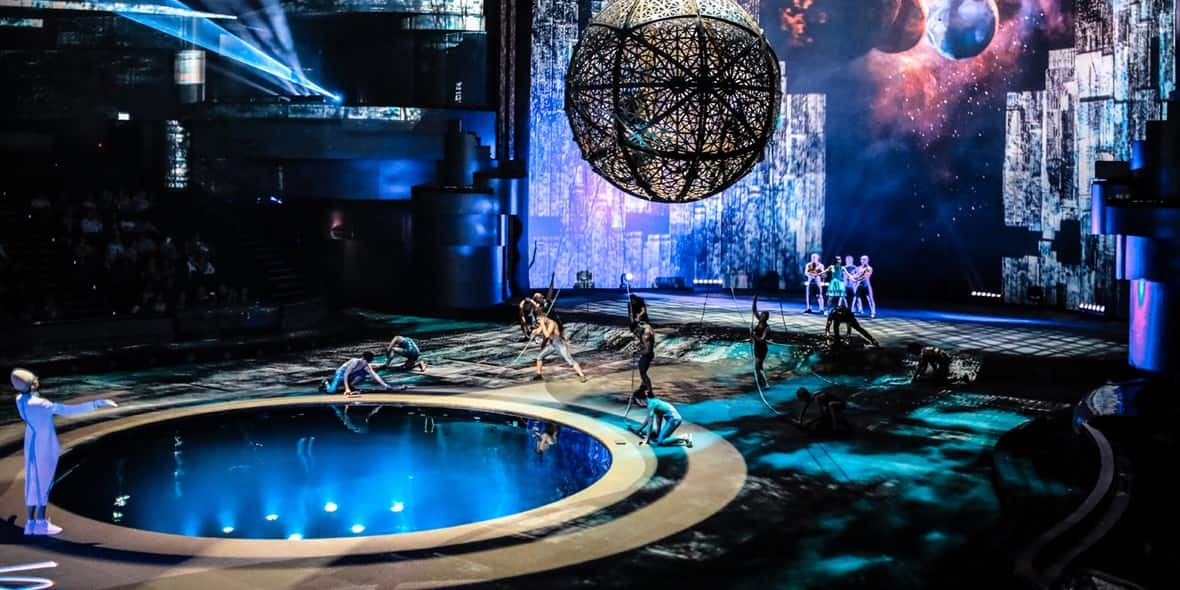 Front-row seats for a spellbinding performance is a definite way to make a splash. While Dubai has plenty of opportunities to see some phenomenal live shows, from opera to theatre to live music, the unique acrobatic experience at La Perle in Al Habtoor City is hard to beat. The VIP package offers pre-show access to the exclusive lounge, with gourmet bites and more, as well as the best seats in the house. Afterwards, you can head to one of nearby lounges and keep the good vibes going.
4
Float above Dubai in a balloon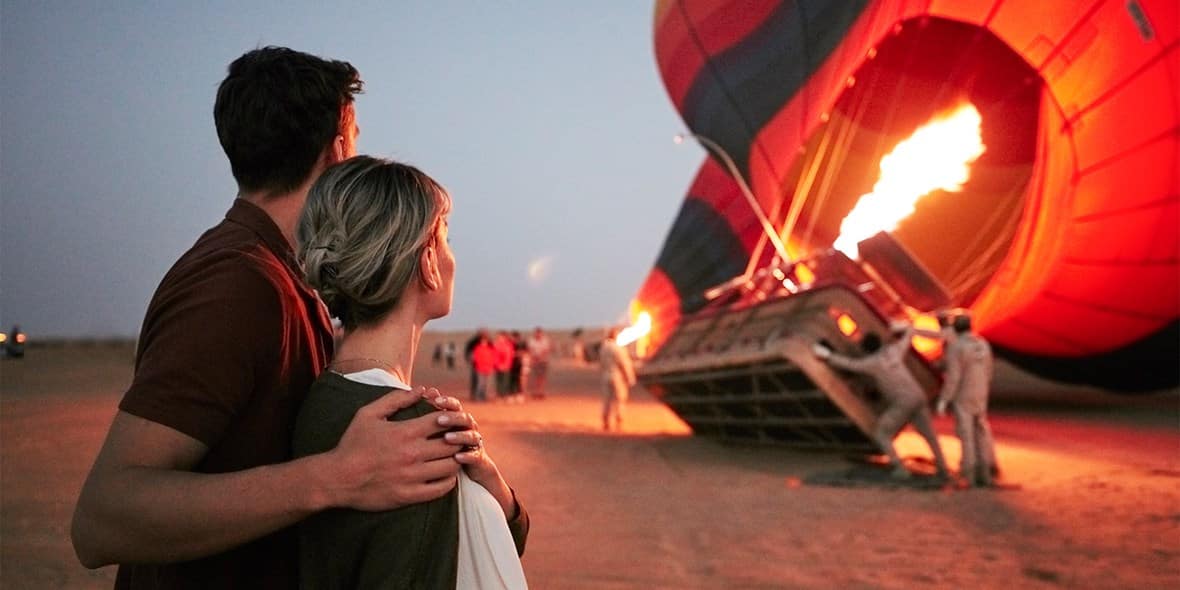 A balloon ride is a classic way to celebrate a big day, for very good reason. High above the earth, a hot air balloon drifts with the wind, making the experience surprisingly serene. Far slower than a plane, a balloon may be the best way to see the sights below. Balloon flights in Dubai start in the desert, usually at dawn – and can be combined with desert safaris, gourmet breakfasts and even falconry shows. Book space on a communal flight, or splurge on your own private hot air balloon experience.
5
Enjoy horse riding
Dubai has a rich equestrian culture and is a great place to go horse riding, whether you're a complete beginner or an experienced rider. With several stables in the city, or further out towards the desert, there are plenty of options to choose from, and many ways to create the perfect celebratory experience. One of the most popular options is Al Jiyad Stables, where you and your crew can try both horse or camel riding at the Sieh Al-Salem nature reserve – the sunset and sunrise sessions are especially popular, so book in advance.
6
Sail away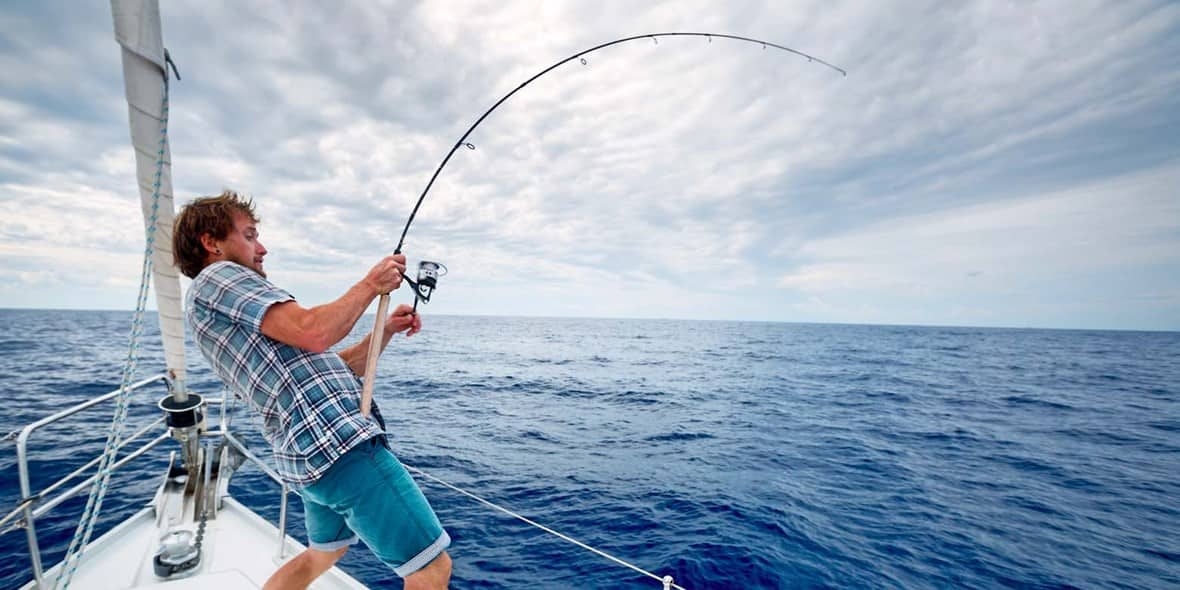 Dubai's pristine coastline stretches for miles and miles, which explains why yacht rentals are such a popular option for celebrations. There are many operators to choose from, including Xclusive, where you'll be able to tailor every minute of the experience, from the playlist and the menu right down to the city sights you'd like to have as a backdrop, such as Burj Al Arab or Atlantis, The Palm. Whether you're looking to sail away with family or friends, come together in style.
7
Feast on flavour
Dubai is one of the world's gastronomy hubs, with the Michelin stars to prove it – and outlets from legendary names including Massimo Bottura, Nobu Matsushita and Heinz Beck. A meal at any of their establishments would certainly make a day special. But beyond the world of fine dining, the melting pot of cultures opens up many more possibilities. Adventurous foodies can eat their way around dozens of different cultures, often within the same district – Deira and Satwa are especially good for this, all without breaking the bank.
8
Feel the rush at theme parks
Dubai has some of the best theme parks in the world, from one of the largest indoor ones at IMG Worlds of Adventure to more than 100 rides and rollercoasters at Dubai Parks and Resorts – home to two incredible theme parks and one waterpark. If you've got a big enough group, you could do a full park takeover at some of them but usually only outside regular operating hours. For a splashier time (literally), head to one of Dubai's renowned waterparks, such as Aquaventure or Wild Wadi.
9
Get pampered on a spa day
Treat yourself and your group to a relaxing day out at one of Dubai's award-winning spas. From traditional Turkish-style hammams to ultra-modern high-tech facilities, you will leave feeling like a million dirhams. Spend the day being pampered, or perhaps enjoy an extended yoga and meditation retreat. In fact, consider a stay at The Retreat – the region's first wellbeing resort offering tailored programmes ranging from 24 hours to weeks-long experiences.  
10
Go hiking in Hatta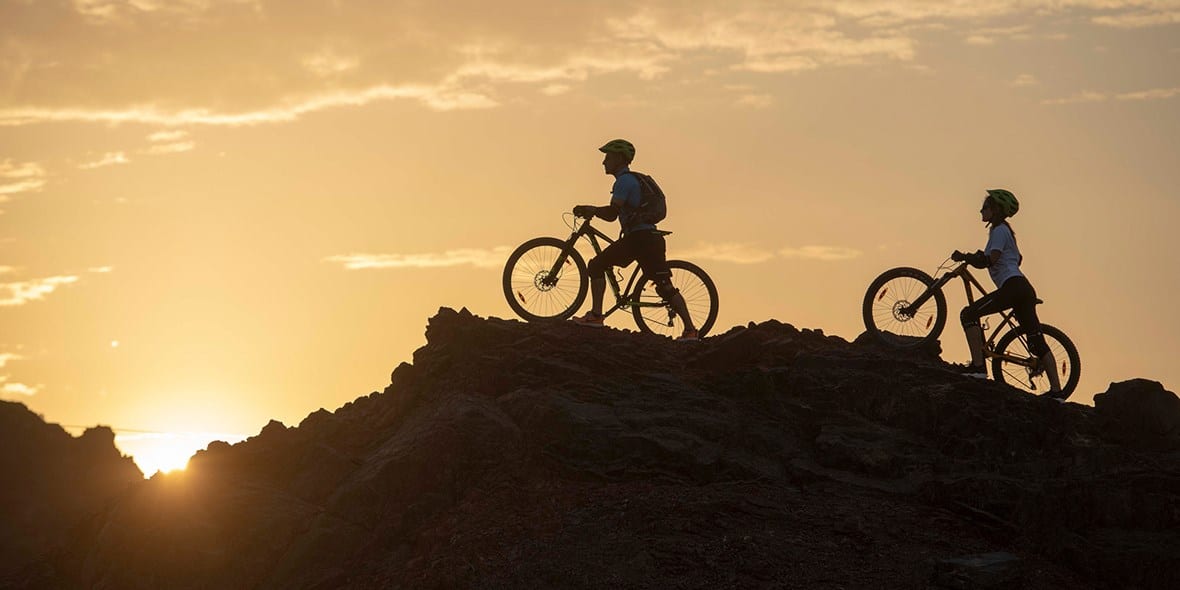 For more active couples and groups, the rugged beauty of Hatta may be the perfect way to mark a special occasion. Dominated by the majestic Hajar Mountains, Hatta is an altogether different experience from the city of Dubai. With clearly marked hiking trails, you need nothing more than a vehicle, a map and a few essential supplies to embark on a hike through the mountains – though there are guided tours as well. And beyond hiking, Hatta offers plenty of other activities, including kayaking, horse riding and mountain biking – as well as some well-appointed hotels for a longer trip.