Hotels & Accommodation
Top 8 budget hotels in Dubai
Book a break to remember at one of these budget hotels in Dubai, each with its own distinctive vibe.
Book a break to remember at one of these budget hotels in Dubai, each with its own distinctive vibe.
1
Aloft Palm Jumeirah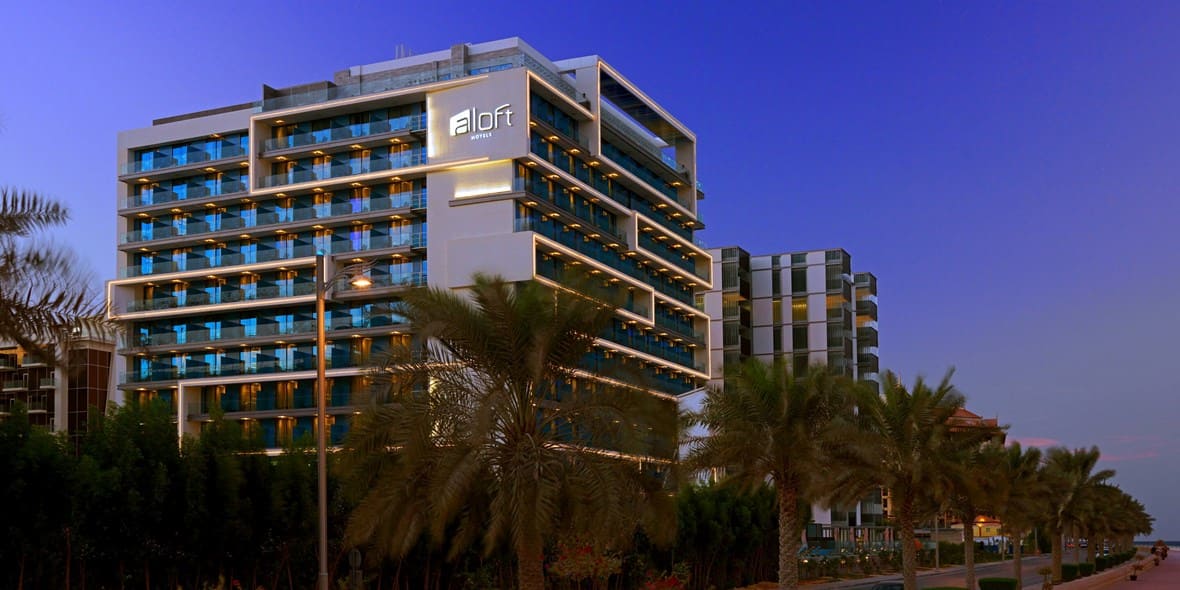 Amid luxurious five-star hotels,
 Aloft Palm Jumeirah stands out from the crowd as a hip, boutique option on the island's East Crescent. The city's first Aloft property has an eclectic range of room sizes, all featuring ultra-comfy signature beds, walk-in showers and amenities by Bliss Spa. Foodies are also in for a treat with Luchador Cantina serving authentic Mexican cuisine. In the evening, the party spills out to the cantina's outdoor terrace that serves up 360-degree views of the city skyline.
2
Zabeel House by Jumeirah, The Greens
It could be classed as a 'home away from home' – if your home was worthy of an interior design award. An oasis of calm, located a stone's throw from the Emirates Golf Club, Zabeel House by Jumeirah, The Greens is the perfect stay for anyone who is travelling, working, or simply passing through the city. As the name might suggest, the budget hotel is located in one of Dubai's leafiest suburbs, The Greens. The central neighbourhood is one to explore if you want to get a taste of local life, stroll around the nearby ponds or get your caffeine fix at homegrown coffee shops.
3
FORM Hotel Dubai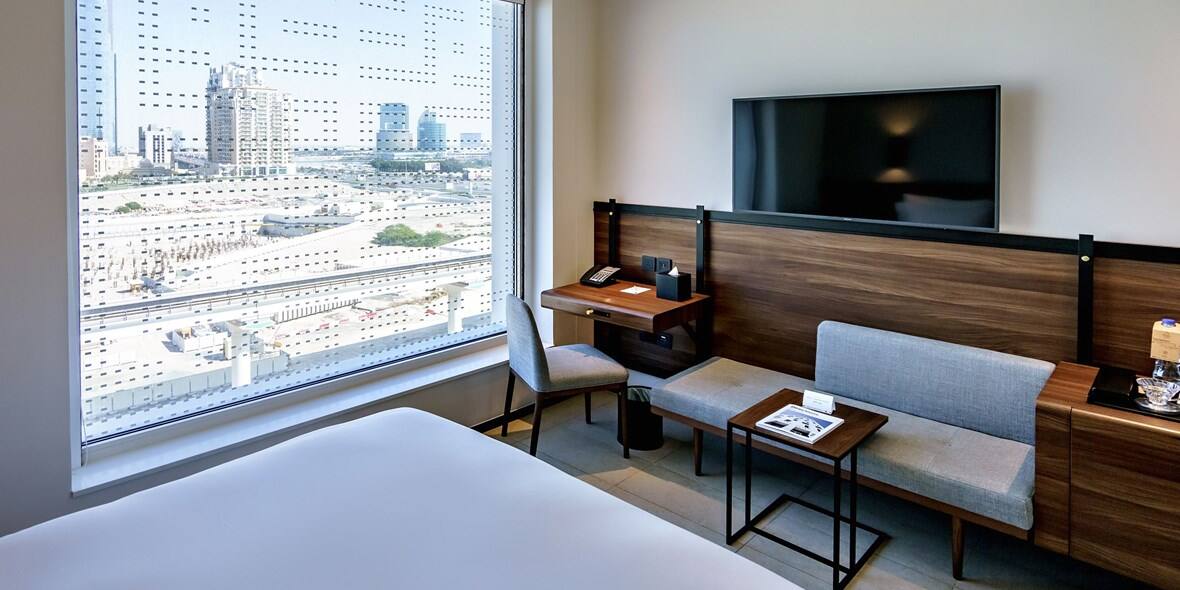 When is a boutique hotel also a work of art? When it's a member of the renowned Design Hotels portfolio. This charming hotel in the Jaddaf waterfront offers all kinds of services and experiences for their guests. Stuck without a babysitter? There's a childminder available. Keen on a heritage safari experience? The hotel will make arrangements. Need to unwind with a private 
yoga session
? Take a deep breath and enjoy the stretch. Wellbeing is one of the hotel's top priorities, with only clean eating options and a totally smoke-free environment. The rooftop fitness is also a highlight, as you can admire skyline views or gaze over traditional boatyards while you work out.
4
Rove Downtown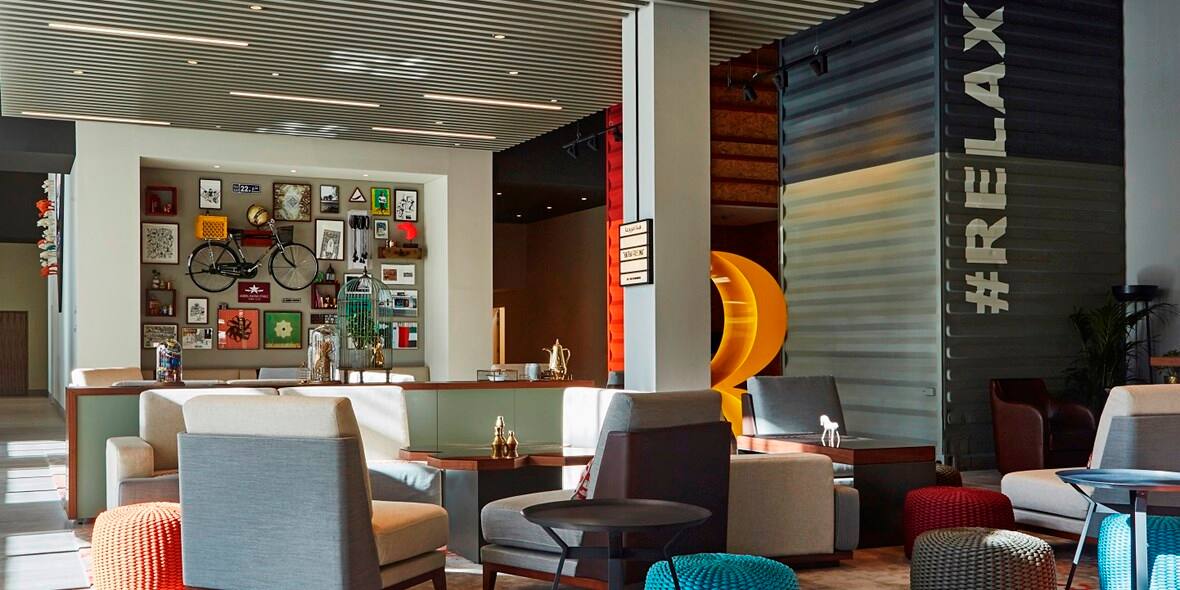 This homegrown hotel in Downtown, near The Dubai Mall, is designed with quirky, 
locally-inspired art
 and a culturally-connected soul. Putting the 'fun' into functional, Rove takes the frills out of standard hotel offerings and replaces it with what you really need. Make use of their DIY laundromats, 24-hour supermarket (perfect for late night snacking), self-service check-in stations, seamless Wi-Fi and in-room smart TVs. Don't forget to fuel up at their deli-style restaurant TGI Fridays, which serves up hearty breakfasts and lunches. You'll find Rove hotels in other central locations such as Dubai Marina.
5
Hampton by Hilton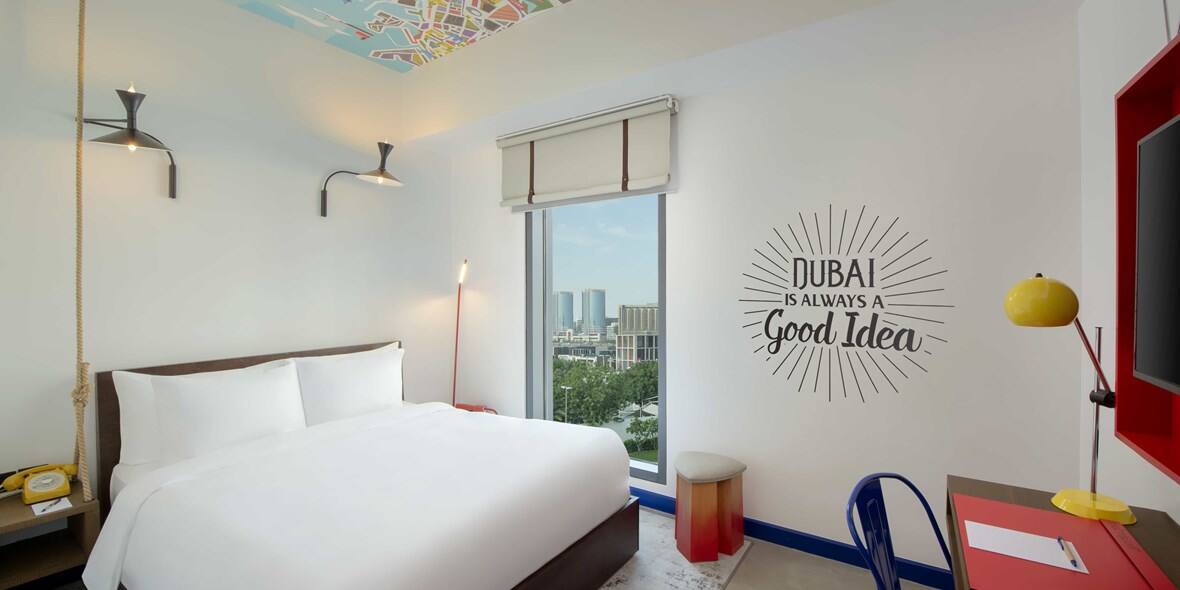 Al Seef is the modern heart of Old Dubai, connecting a new generation of travellers with an authentic taste of how the city once looked. Within the 
bustling district
, which is filled with restaurants and attractions, 
the Hampton by Hilton Dubai Al Seef offers exceptional value. With a décor and vibe that's both refreshing and playful, the 150-room property has all the essentials and more – think comfortable beds, free breakfasts, a swimming pool and fitness area to stay active all through your stay, and even a 24/7 snack station.
6
Citymax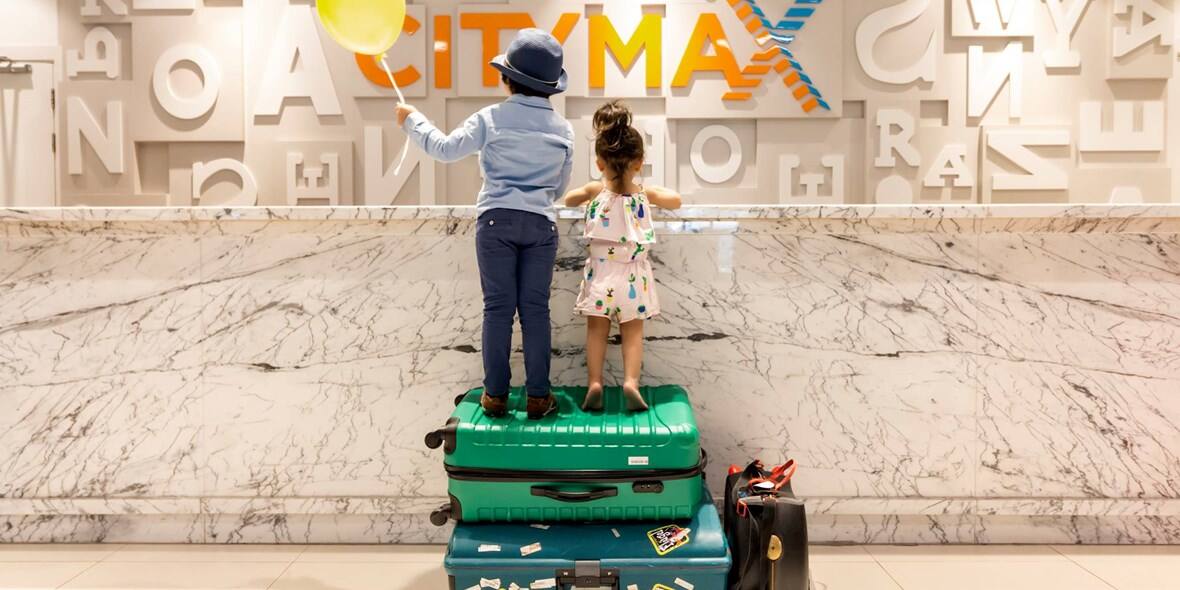 Located right by the iconic Mall of the Emirates, the modern and comfortable Citymax Hotel Al Barsha punches well above its weight when it comes to facilities and drawcards. You might come to this three-star budget hotel for the great-value prices and location, but you may just end up staying for its buzzing sports lounge The Huddle and live music venue Maxx. Citymax has another outpost in Bur Dubai for those who prefer to stay closer to the city's museums and bustling souks.
7
XVA Art Hotel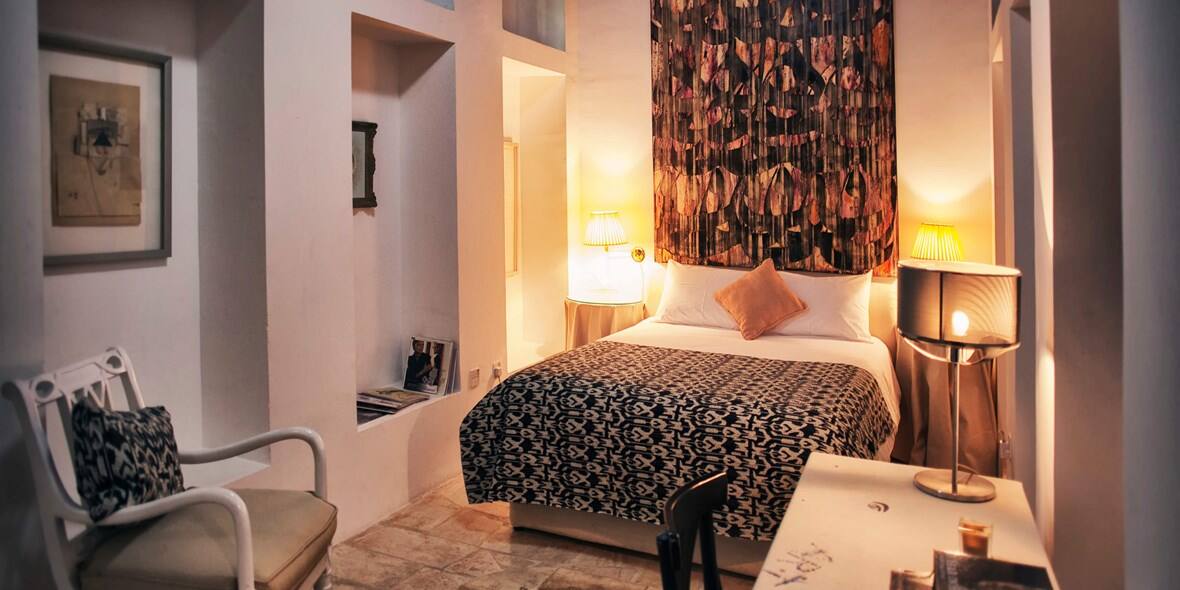 8
Leva Hotel Mazaya Centre
Located beside the Burj Khalifa and City Walk, Leva Hotel Mazaya Centre is just a stone's throw away from some of the city's biggest attractions. The highly-rated hotel gets rave reviews about everything from the comfy beds to the artistically-designed rooms spanning studios, one-bedroom and two-bedroom apartments with great views. Every corner of the hotel has a story to tell, from hand-painted pieces by local artists to the fresh, organic bites at Baker's Kitchen.