Food & Drink
Must-try chocolate shops and dessert spots in Dubai
Discover some of the most decadent places in the city to indulge your cocoa cravings, with everything from cakes and brownies to truffles and shakes
Discover some of the most decadent places in the city to indulge your cocoa cravings, with everything from cakes and brownies to truffles and shakes
1
Mirzam Chocolate Makers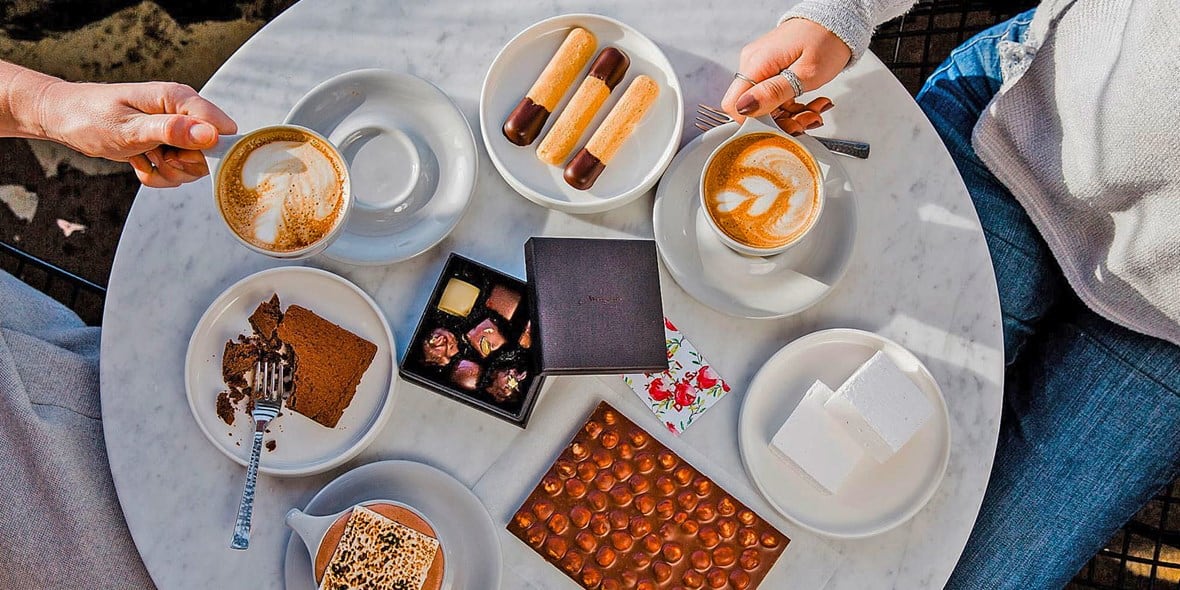 This one is for the chocolate connoisseurs. Venture into the heart of
Al Quoz
 to find the artisanal Mirzam Chocolate Makers
, where you can watch the entire process of the sugary delicacies being crafted, from the roasting of the cocoa beans to each bar being wrapped by hand. Expect only the finest ingredients from around the world, including beans from Vietnam, Indonesia, Madagascar and beyond. As well as purchasing chocolate, you can take a tour of the factory, learn how to make your own, or sign up for a tasting workshop.
2
Melange Dubai
Treat yourself to desserts from this Dubai-based bakery, known for creating towering cakes, tarts and cookies. Mélange specialises in small-batch gourmet bites and luckily its menu showcases options perfect for the chocoholics out there. From the 'Quarantine' chocolate salted-caramel cake to a mocha hazelnut option inspired by Dame Zaha Hadid, whether you are after cookies, tarts or slices, you'll find them at Nadia Parekh's sweet shop. Try the chocolate fudge slice or the decadent cocoa and coffee cookies at Bloomingdale's in The Dubai Mall, or fill your basket the Business Bay studio in Bayswater Tower.
3
Delice Gourmet
One of the emirate's most renowned chocolatiers, this shop specialises in a wide range of luxury delicacies, from sweets and macarons to one-of-a-kind chocolates. Combining the finest ingredients with time-honoured traditional culinary skills, Delice has concocted a plethora of signature creations, from rose-flavoured chocolates to vegan sweets made entirely from pistachios. Head to their showroom and chocolate lab
in Jumeirah
 to see where the magic happens.
4
Al Nassma Chocolate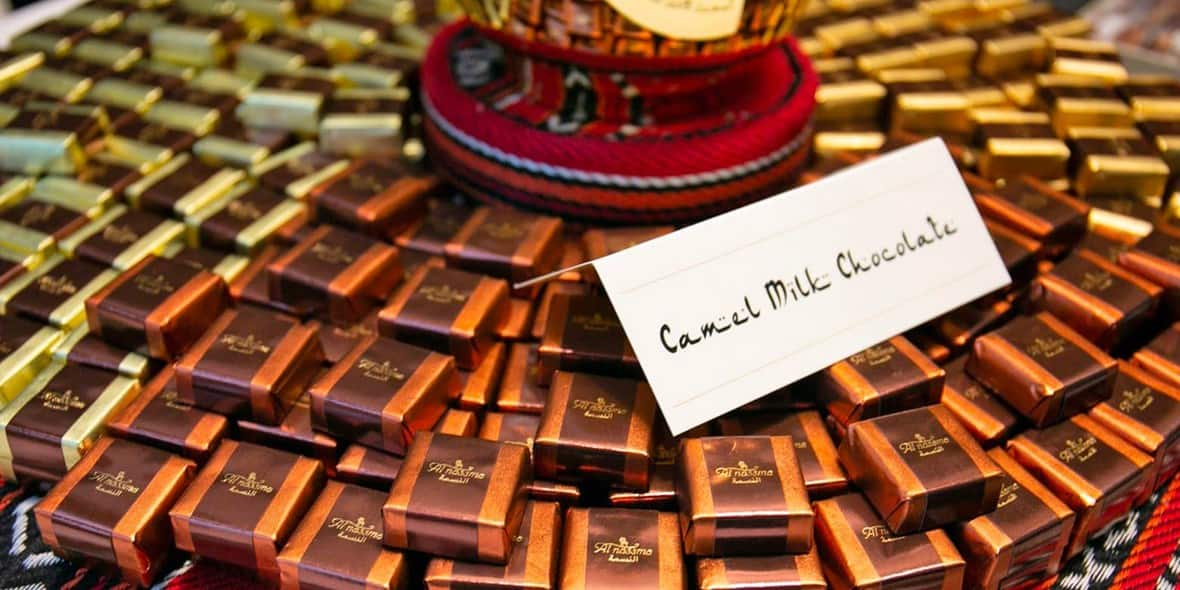 Find confectionery with a difference at Al Nassma, the world's first chocolate company to use a very special ingredient in their creations – camel milk. First launched in 2008, this Emirati brand's delicious bars are available in several flavours and are made using just four other ingredients: sugar, honey, cocoa butter and vanilla. A distinctive gift idea, you can discover the entire range at their dedicated boutique in Deira's Gold Souk, while selected Al Nassma chocolates are also available at local convenience stores and shopping malls like The Dubai Mall.
5
Cocoville
The destination of choice for chocolate fans, this homegrown brand specialises in artisanal creations. You can get all kinds of exquisitely-made treats at
this boutique
, which can be found in the Meydan neighbourhood. Head over to grab some while on the go, or pull up a chair and linger awhile – there's everything from handmade truffles and pistachio-flavoured chocolate to melt-in-the-mouth brownies and 'chococcino' drinks to try.
6
Patchi
This upmarket Lebanese chocolatier stands out thanks to the use of all-natural and premium ingredients. Patchi, which was founded in Beirut in 1974, has long been a favourite of Dubai residents. You'll find Patchi boutiques across the city, including Mercato Mall and City Centre Mirdif. Aside from their bestselling gift boxes, you can also treat yourself to specialist creations, such as the cocoa-dusted almonds and layered chocolate with yoghurt cream, biscuit and strawberry jam.
7
Alison Nelson's Chocolate Bar
You can find this dessert cafe at 
The Dubai Mall
 where it offers creative and inventive cocoa-based delicacies to tempt your tastebuds. Chef Alison Nelson, after whom the eponymous pudding palace is named, started her culinary journey in New York but now has outposts across the globe, stocking sugary creations made with fresh ingredients. Sate your appetite with everything from melted Nutella cake to chocolate 
karak
 pastries at this must-try eatery.
8
Godiva
If you're a chocoholic, you have to visit Godiva. This
Belgian chocolate maker
 has branches all over the world and, in Dubai, fans can discover a charming cafe experience at 
City Walk
, Mall of the Emirates and
The Outlet Village
. The shops serve up hot drinks, including decadent hot chocolate, as well as dramatic chocolate spheres and chocolate fondue. Their luxury chocolates and pralines created by master chocolatiers are always a treat too, and can be beautifully wrapped in gift boxes to take home.
9
Black Tap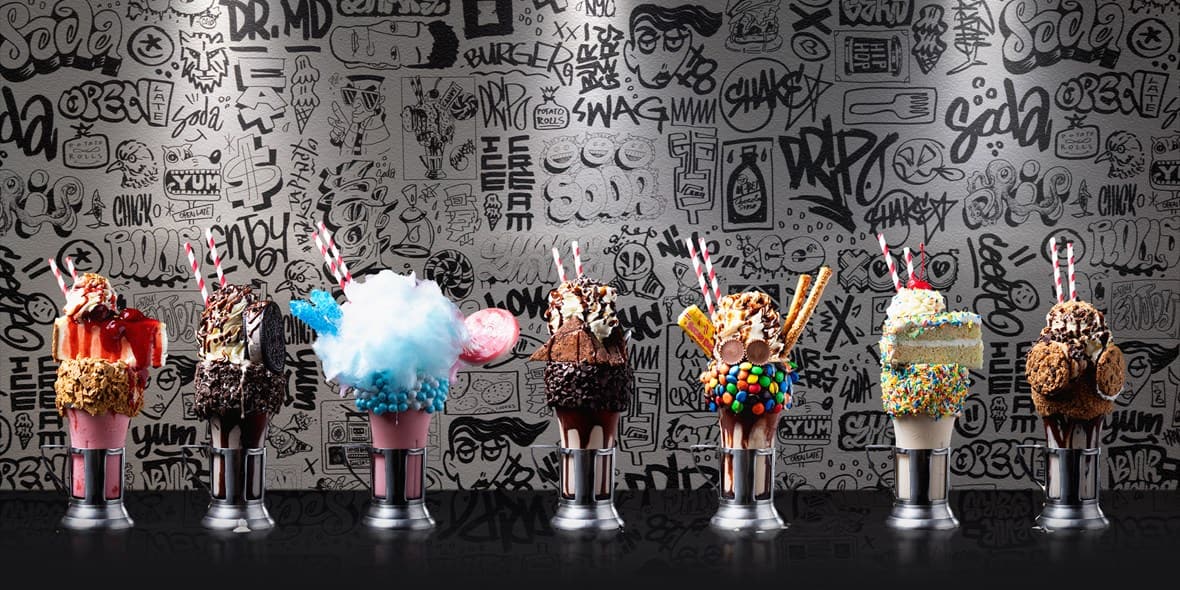 While this restaurant might primarily deal with
gourmet burgers
, it's their towering milkshakes – or CrazyShakes, as they've been dubbed – that keep people flocking back for more. Black Tap serves up different varieties of shakes, with flavours ranging from bubblegum to peanut butter, but their crowning glory is the Brooklyn Blackout that's best suited to those craving cocoa. The rim of the glass is coated in chocolate chips and frosting, while the entire drink is topped with whipped cream and two perfect brownies.
10
Brix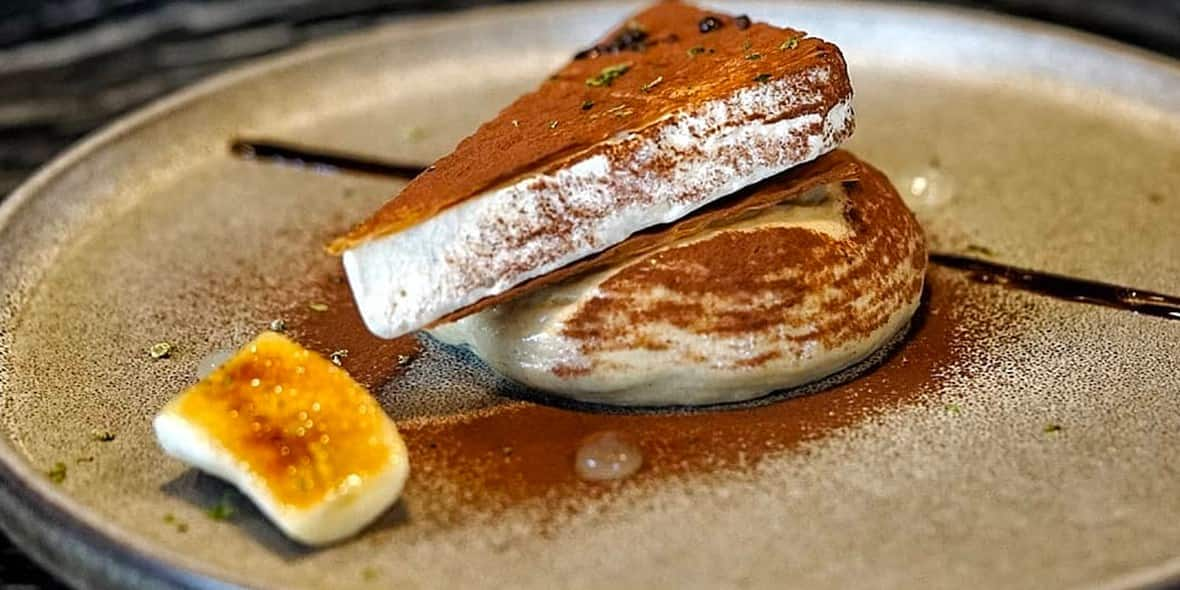 Chef Carmen Rueda Hernandez has worked in innovative, experimental kitchens like The Fat Duck which is why Brix, the dessert bar concept that she helms, is so ground-breaking. The intimate venue situated in Jumeirah Fishing Village serves up a tasting menu with the spotlight on sweet treats complete with exotic pairings. You'll embark on a progressive culinary journey that cleverly balances savoury with sweet, with each course being explained in detail, as the story unfolds.
11
L'ETO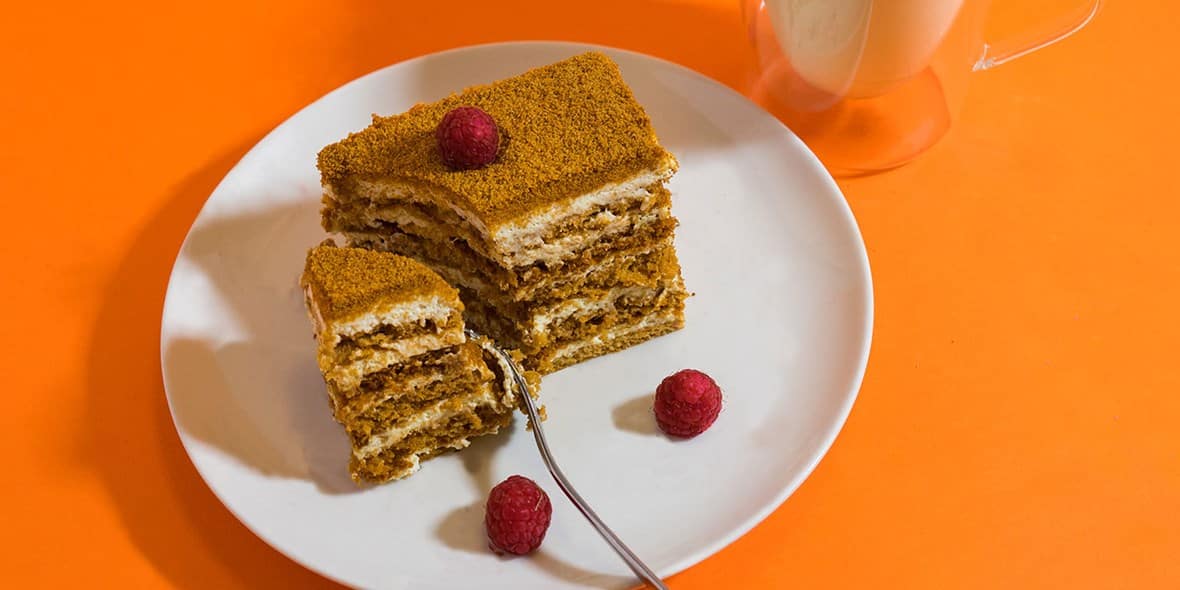 Living up to their international reputation, L'ETO's cafes at City Walk and around Dubai are always buzzing. Visitors are greeted by a wall of flowers while the rustic decor offers up an ideal backdrop to enjoy the stylish menu. The cafe doesn't skimp on desserts and is best-known for its irresistible cakes. Those with a penchant for chocolate will want to try the chocolate hazelnut parfait, the Nutella brownie and the chocolate and caramel honey cake.
12
Candylicious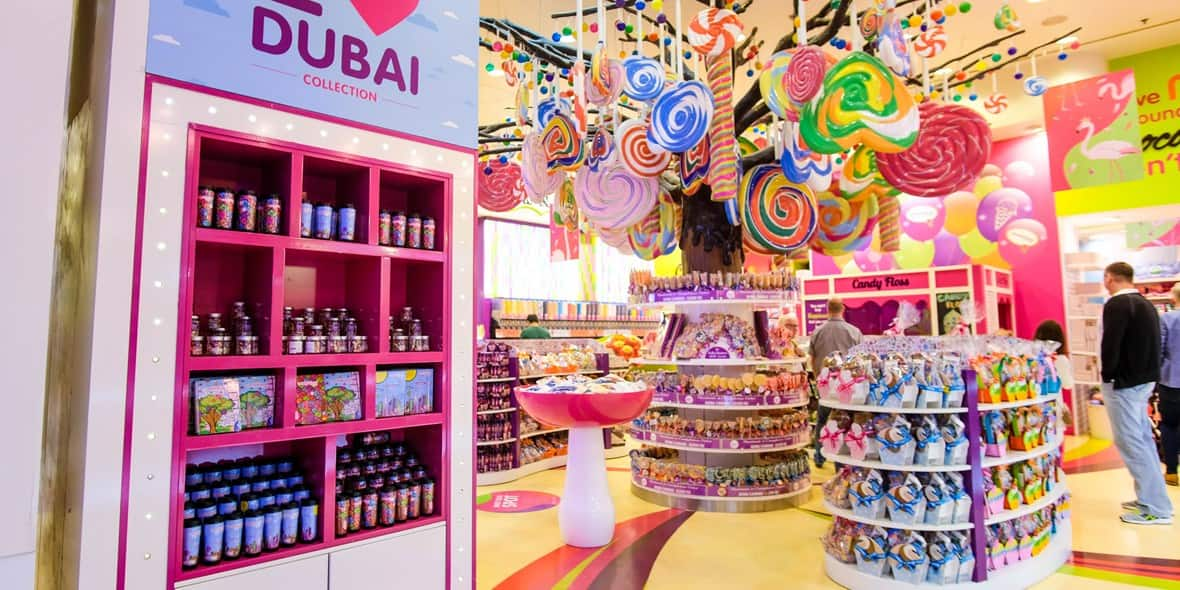 With dazzling rows displaying over 5,500 types of sweets, it isn't hard to believe that Candylicious at The Dubai Mall is the largest sweet shop in the region, and among the biggest in the world. If you're up for a Charlie and the Chocolate Factory-styled adventure, this is a good place to start as you'll find yourself surrounded by gigantic piles of old-fashioned candies in all colours, shapes and sizes. Don't miss the extensive range of chocolate brands from around the world, as well as homegrown assortments and boxes to try.