Food & Drink
Best desserts to enjoy by the beach
There are few things better than sweet treats in the sunshine. We've rounded up the best desserts in Dubai to enjoy on your next day by the shore.
There are few things better than sweet treats in the sunshine. We've rounded up the best desserts in Dubai to enjoy on your next day by the shore.
1
Super softies at SALT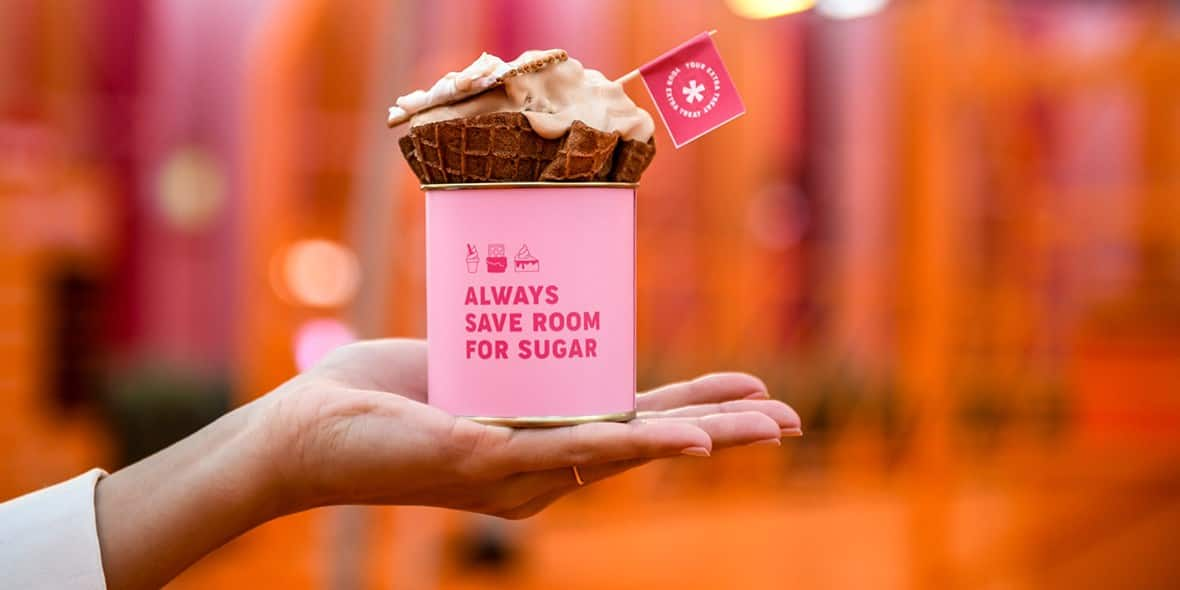 Starting out as a food truck, SALT has now put down roots at a permanent location on Kite Beach. As its name suggests, SALT goes back to the basics to offer tasty comfort food that you'll want to enjoy with family and friends. But when it comes to ice cream, they like to get creative. Enjoy the popular soft-serve treats available in a range of flavours including traditional lotus biscuit, salted caramel and seasonal delights such as fresh mango or watermelon that are wonderfully refreshing for the beach.
2
Fine-dining dessert fix at Brix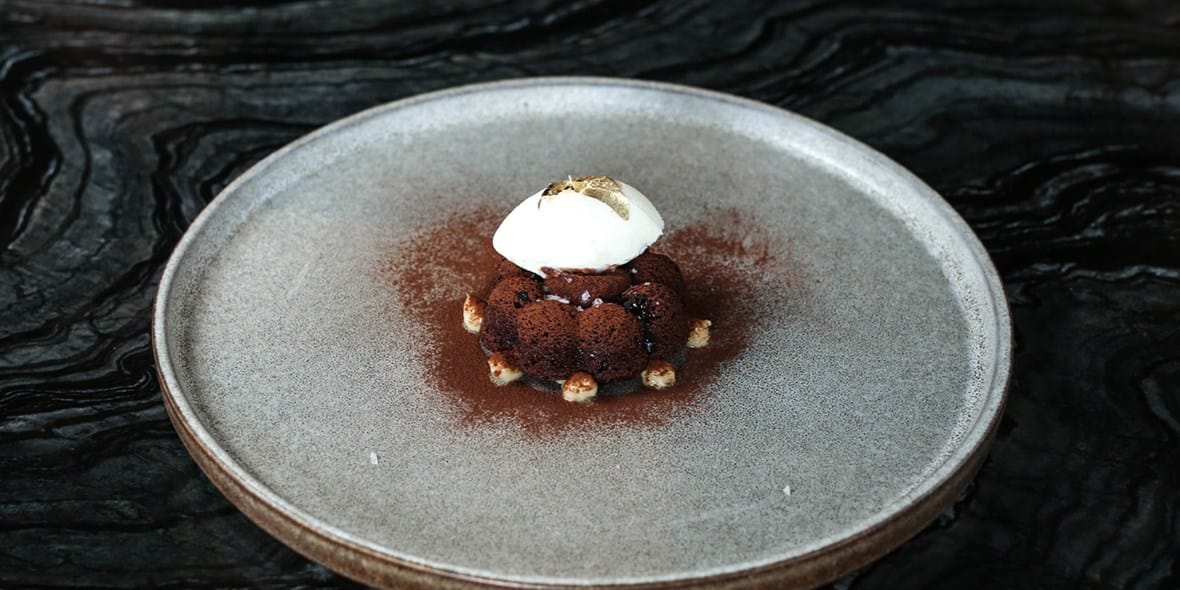 Chef Carmen Rueda Hernandez has worked in experimental kitchens including England's three Michelin-star eatery The Fat Duck, which is why Brix – the dessert bar concept she helms – is groundbreaking. Situated in Jumeirah Fishing Village, the intimate venue serves up a multi-course tasting menu with the spotlight on decadent treats complete with beverage pairings. Expect a clever balance between savoury with sweet, with each course explained in detail as the story unfolds. While you'll have to swap sinking your toes in the sand for harbour views with boats bobbing in the water, this isn't a spot to miss if you're a gourmand with a penchant for sugar.
3
Fruity fun at Nikki Beach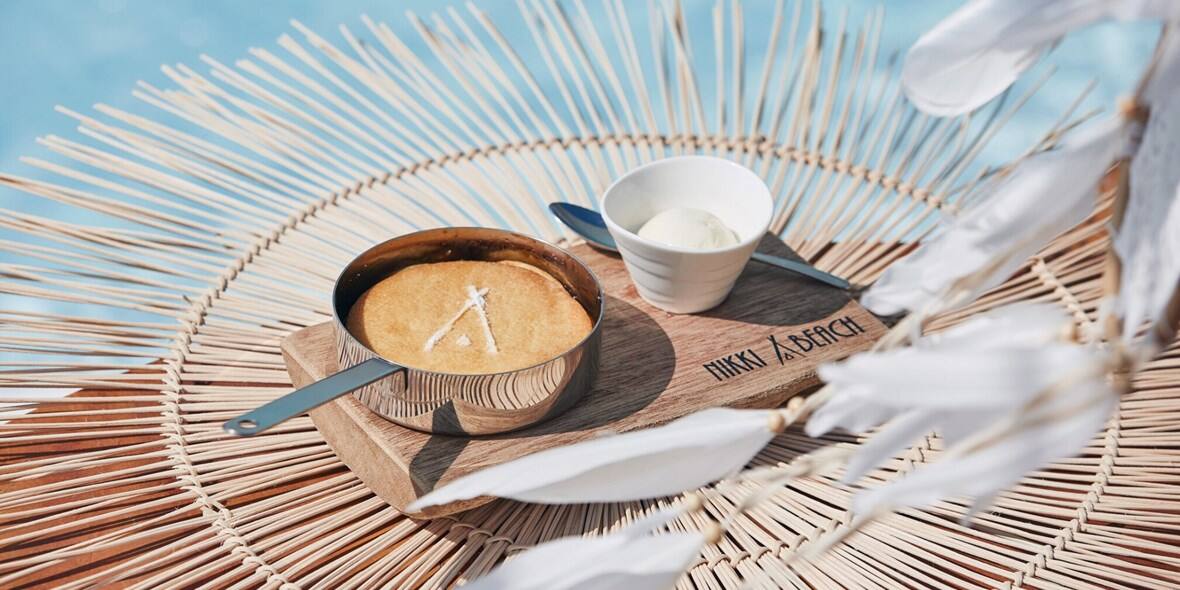 For a taste of sun-soaked revelry on the seashore, Pearl Jumeira's Nikki Beach is the place to be. While you can never go wrong with fresh seafood at this vibrant oasis, it also takes treats by the ocean quite seriously. Nikki Beach recently added to its already indulgent dessert menu with three new sweet servings: the pineapple carpaccio, an activated charcoal ice cream – decadently reimagined – and the tarte tatin that pairs perfectly caramelised apples and vanilla ice cream in an almond shortcrust pastry.
4
Lavish servings at ULA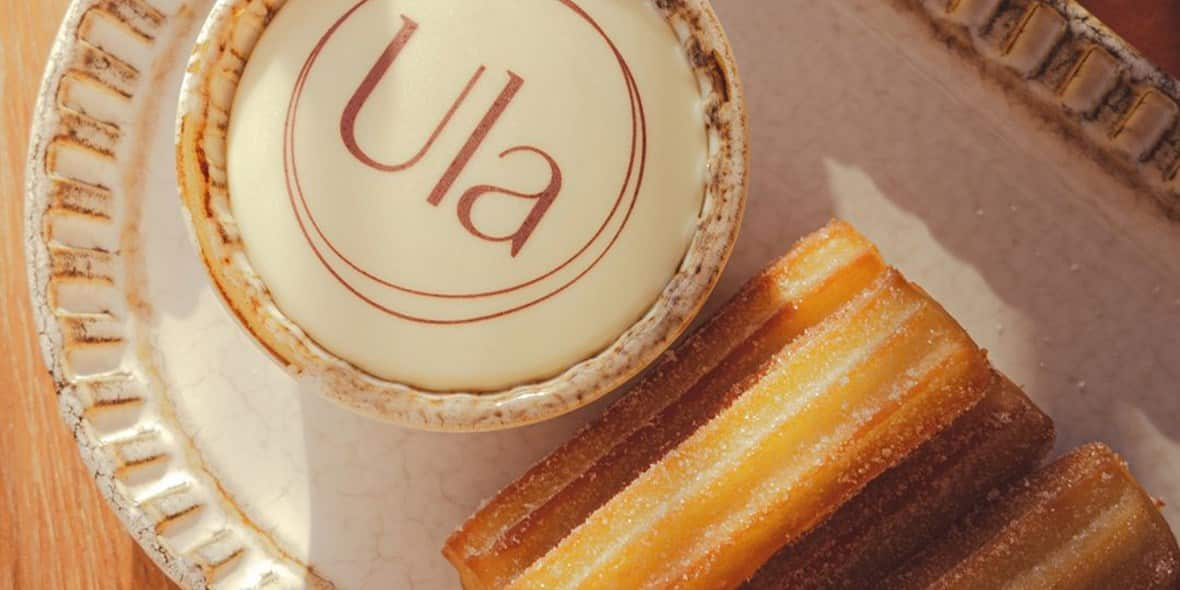 ULA – which means 'sea jewel' – lives up to its name. Located next to Dukes The Palm, a Royal Hideaway Hotel, the beachside escape is a lovely outdoor spot for a lazy lunch or sunset dinner, effortlessly combining magical meals and beachside lounging. For an extra dose of pampering, go for the mille feuille. One dainty slice adorned with gold flakes brings together sumptuous layers of vanilla, caramel and plum for a sweet and creamy dessert highlight. Prefer a crispier treat? The chocolate-filled churros, dusted with oregano sugar, will hit the spot.
5
Icy delicacies at House of Pops
There's nothing quite like a refreshing popsicle to help you cool down or pep up during a beach outing. Combine surf, sand and sun at Kite Beach with a healthy treat from House of Pops. The handcrafted, all-natural plant-based pops make for the perfect guilt-free indulgence, with a range of flavours and customisations to suit everyone. Go for peachy, citrusy or 'berry-licious' choices if you're keen on fruity flavours, or swap a cuppa for a coffee 'popstar,' if you're yearning for a caffeine boost.
6
Crazy shakes at Black Tap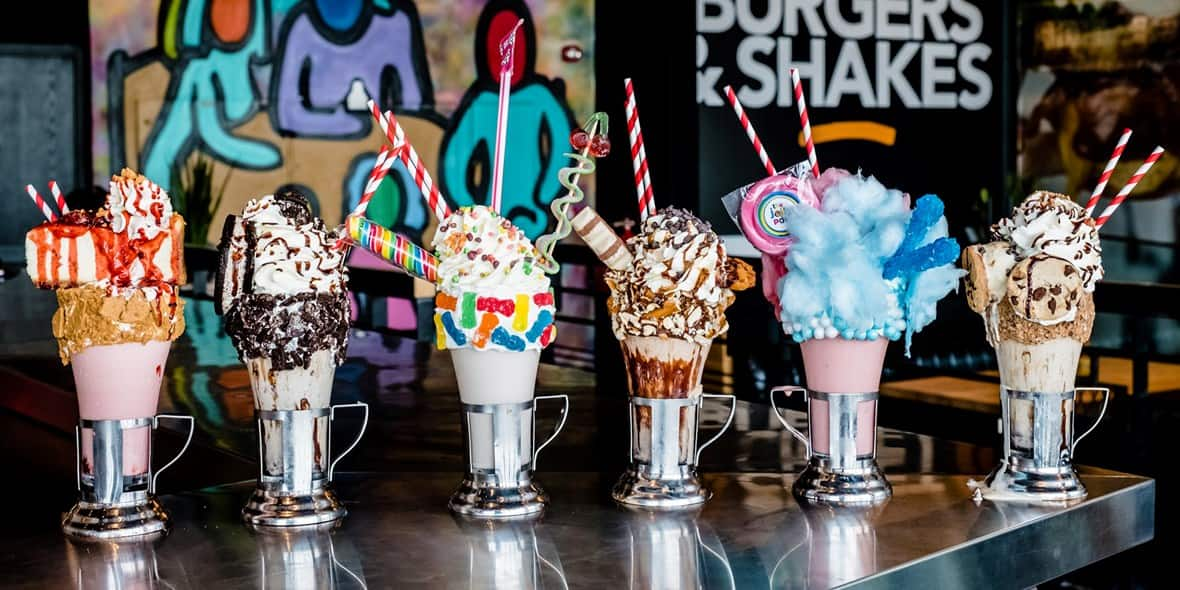 Black Tap came to global attention thanks to their elaborate – and highly photogenic – milkshake creations. Colourful, extravagantly large and seemingly defying the laws of physics, the shakes here are delicious as well as highly Instagrammable. There are several Black Tap locations across the city, including the original at Jumeirah Al Naseem, but the one at Jumeirah Beach Residence (JBR) has our heart thanks to its prime position and beachy vibes.
7
Classic delights at The Cheesecake Factory
There is a huge selection of confections on the menu at The Cheesecake Factory, but we can't help ordering the cheesecakes. The 'Original' with its graham cracker crust and sour cream topping is an all-time favourite, while the Reese's fudgy peanut butter cheesecake is ideal for a celebration. Be warned, the portions are extremely generous, so despite its proximity to the beach (at its JBR venue), they are best consumed after working up an appetite on the sand.