Food & Drink
Best desserts to enjoy by the beach
There are few things better than sweet treats in the sunshine. We've rounded up the best desserts in Dubai to enjoy on your next beach day.
There are few things better than sweet treats in the sunshine. We've rounded up the best desserts in Dubai to enjoy on your next beach day.
1
Super softies at SALT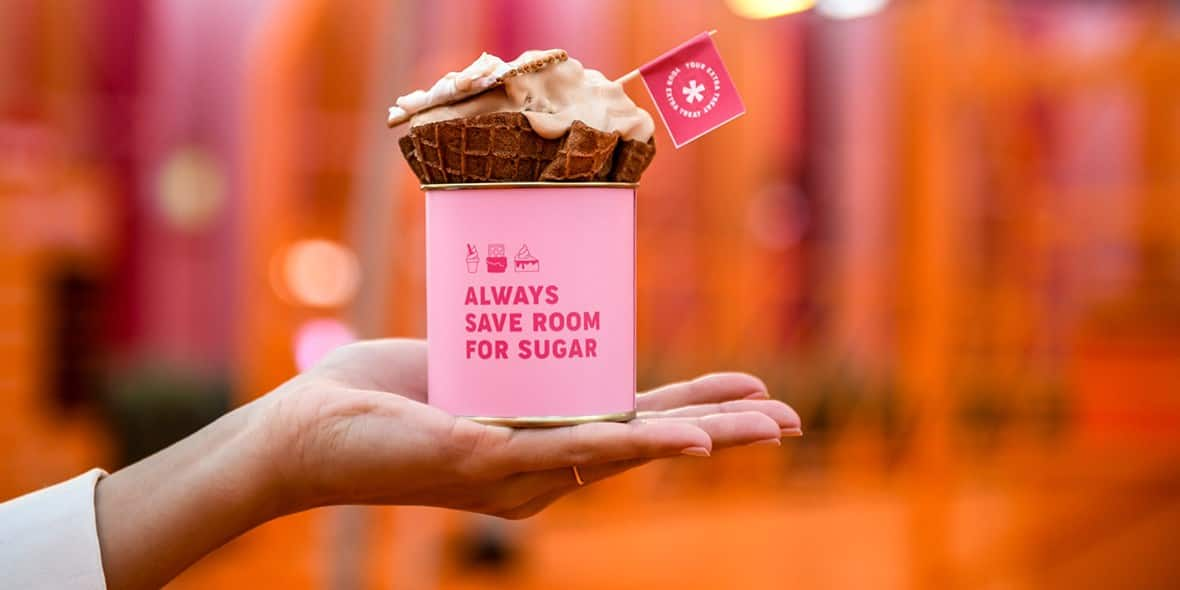 Starting out life as a food truck, SALT has now put down roots at a permanent location on Kite Beach. As its name suggests, SALT goes back to the basics to offer hearty comfort food that you'll want to enjoy with family and friends. But when it comes to ice cream, they like to get creative. Enjoy their popular soft-serve treats available in a range of flavours including traditional Lotus biscuit, salted caramel, and seasonal delights such as fresh mango or watermelon that are wonderfully refreshing for the beach.
2
Sweets and treats from Sugarfied & Co.
Candies, caramels, biscuits, ice creams and more – the choice at Sugarfied at The Beach opposite Jumeirah Beach Residences is astonishing. Sample some extravagant truffle chocolates or indulge in some old-school nostalgia with crunchy candy apples. More focused around smaller treats than larger delights, Sugarfied's confectionaries are ideal for a beach trip and to take home afterwards, if they last that long...
3
Fruity fun at Nikki Beach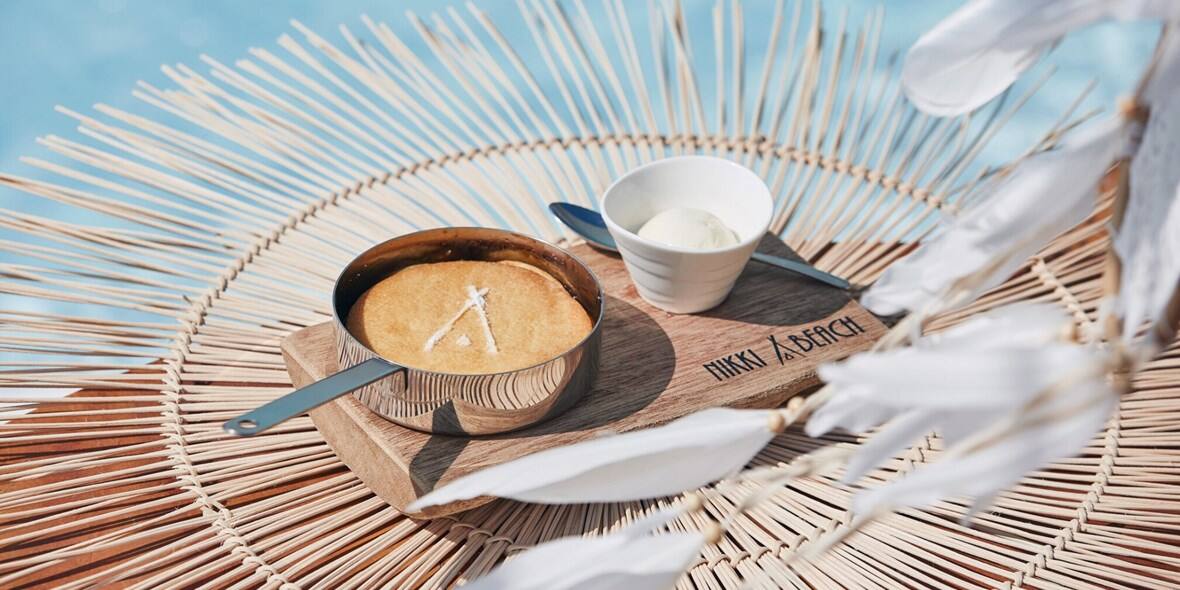 For a taste of sun-soaked revelry on the seashore, Pearl Jumeira's Nikki Beach is the place to be. While you can never go wrong with fresh seafood at this vibrant oasis, it also takes treats by the ocean quite seriously. Nikki Beach recently added to its already indulgent dessert menu with three new sweet servings: the pineapple carpaccio, an activated charcoal ice cream – decadently reimagined – and the tarte tatin that pairs perfectly caramelised apples and vanilla ice cream in an almond shortcrust pastry.
4
Irresistible ice creams at Mövenpick Café
Just steps away from The Pointe's beach at Palm Jumeirah, the Mövenpick Ice Cream Café is on hand to provide your fix of the brand's famed Swiss ice cream. Made using an exclusive slow-mixed method, most Mövenpick ice creams are low in fat, but with intense flavours. Popular choices include the all-star espresso, vanilla brownie and the 'caramelita' that consists of creamy caramel ice cream and buttery caramel pieces. Pick up a cone or cup (or tub, we won't judge) and stroll over to the sand.
5
Black Diamond at Scoopi
For a high-tech and dramatic take on ice cream, Scoopi is a must. It's made in front of your eyes, frozen in seconds using liquid nitrogen – this method gives the ice cream a uniquely smooth texture. For maximum bragging rights, order the Black Diamond: the most expensive ice cream in Dubai at a cool AED2,999. It is a luxurious combination of vanilla, saffron truffles and gold flakes, served in a handcrafted gold bowl. You'll find Scoopi on Jumeirah Road, a short walk away from Kite Beach.
6
Crazy shakes at Black Tap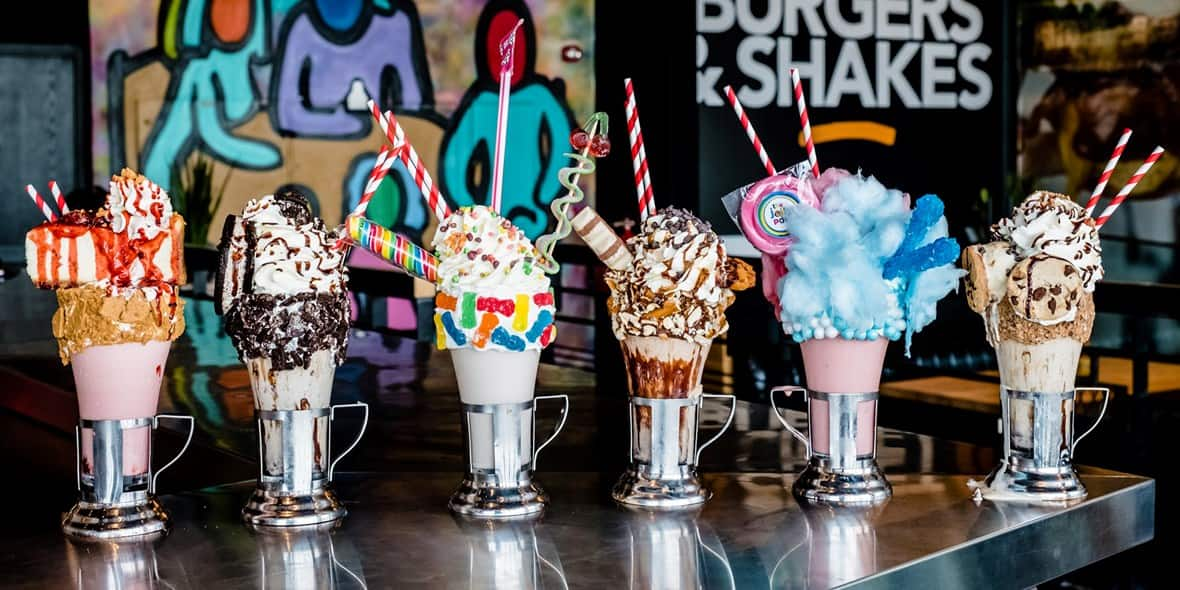 Black Tap came to global attention thanks to their elaborate – and highly photogenic – milkshake creations. Colourful, extravagantly large, and seemingly defiant of the laws of physics, the shakes here are delicious as well as desirably Instagrammable. There are several Black Tap locations across the city, including the original at Jumeirah Al Naseem, but the one on Jumeirah Beach Residences (JBR) has our heart thanks to its prime position and beachy vibes.
7
Cheesecake delights at The Cheesecake Factory
There is a huge selection of sweet treats on the menu at The Cheesecake Factory but we can't help ordering the cheesecakes. The 'Original' with its graham cracker crust and sour cream topping is an all-time favourite, while the Reese's fudgy peanut butter cheesecake is ideal for a celebration. Be warned, the portions are extremely generous, so despite its proximity to the beach, they are best consumed after working up an appetite on the sand.