Spas & Wellness
Indulge in Dubai's best hammam spas
Treat yourself to a traditional Arabian hammam at some of our most luxurious spas.
Treat yourself to a traditional Arabian hammam at some of our most luxurious spas.
1
Anjana Spa – Rixos The Palm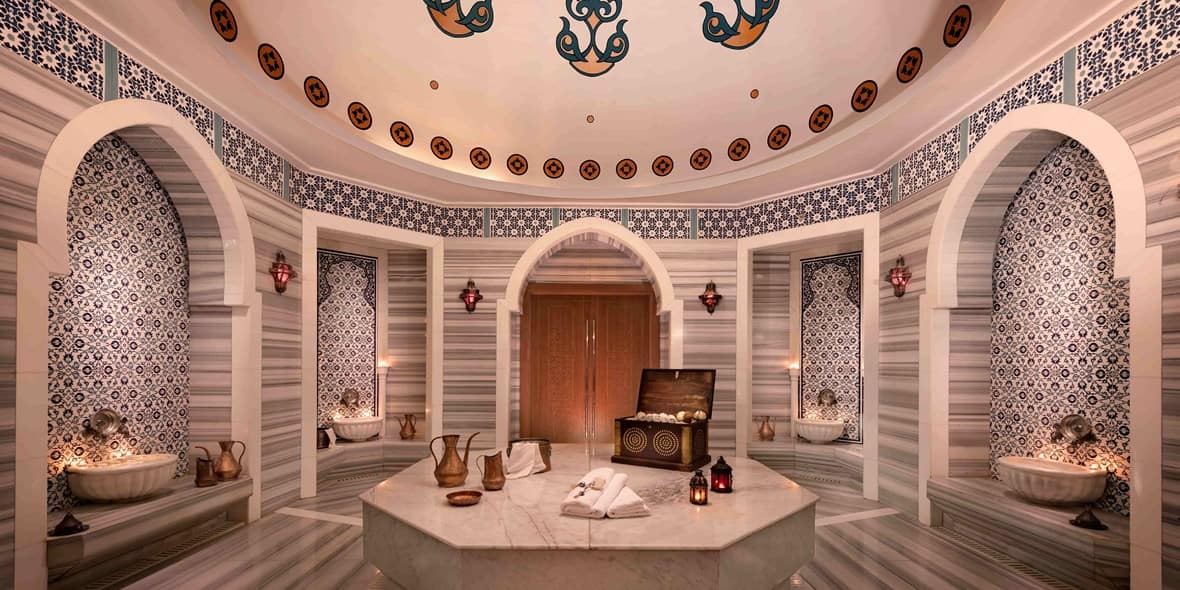 Anjana Spa will take your relaxing spa day to the next level. Pleasant staff and lush amenities like pools, saunas, an ice fountain and the ever-popular Turkish hammam, are the perfect combination for ultimate tranquillity. This spa offers several traditional hammam options – all using luxurious ointments designed to leave your skin feeling silky smooth. For an extra special experience, try the regal Sultan Ceremony. End your afternoon with a golden body wrap or coconut therapy for a more contemporary way to relax after the ancient bathing ritual.
2
The Spa – Palazzo Versace Dubai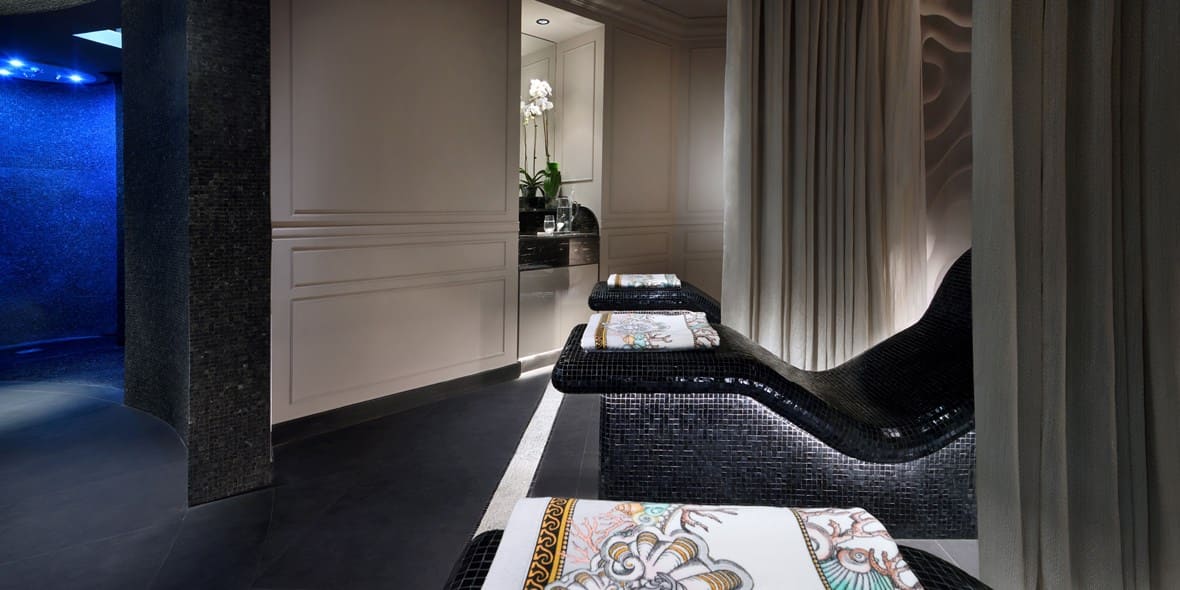 3
Talise Ottoman Spa – Jumeirah Zabeel Saray
Be transformed by the award-winning Talise Ottoman Spa, which boasts one of the region's largest hammam facilities and certainly one of its best. Dozens of treatment and relaxation rooms make up the luxuriously cavernous spa, which features a popular Turkish hammam at its centre. As well as the traditional Turkish experience, there are several other hammam choices on offer – why not try the Coffee Peeling or Green Tea Revival? You will need at least half a day to embark on this sensory journey, but it's worth every minute.
4
One&Only Spa – One&Only Royal Mirage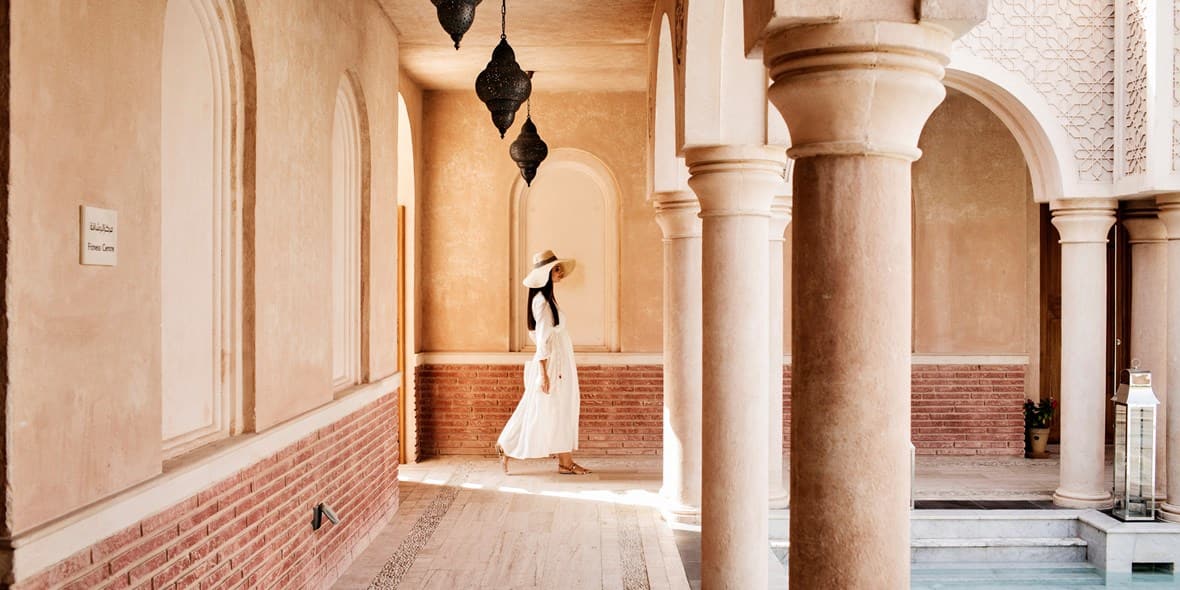 As soon as you step foot into the lush gardens surrounding the One&Only Royal Mirage, you will begin to relax. The resort's standalone hammam spa is a secret favourite of local and international celebrities. Individual and group treatments are offered beneath a stunning mosaic stained-glass ceiling, with a menu full of expert treatments to choose from. Opt for the Hammam Rose Ritual where your senses are enveloped with the soothing aroma of rose and mint while enjoying a pure clay body wrap to rejuvenate dehydrated skin. It's followed by a gentle honey face mask, and a tension-relieving head and body massage.
5
Saray Spa – JW Marriot Marquis Dubai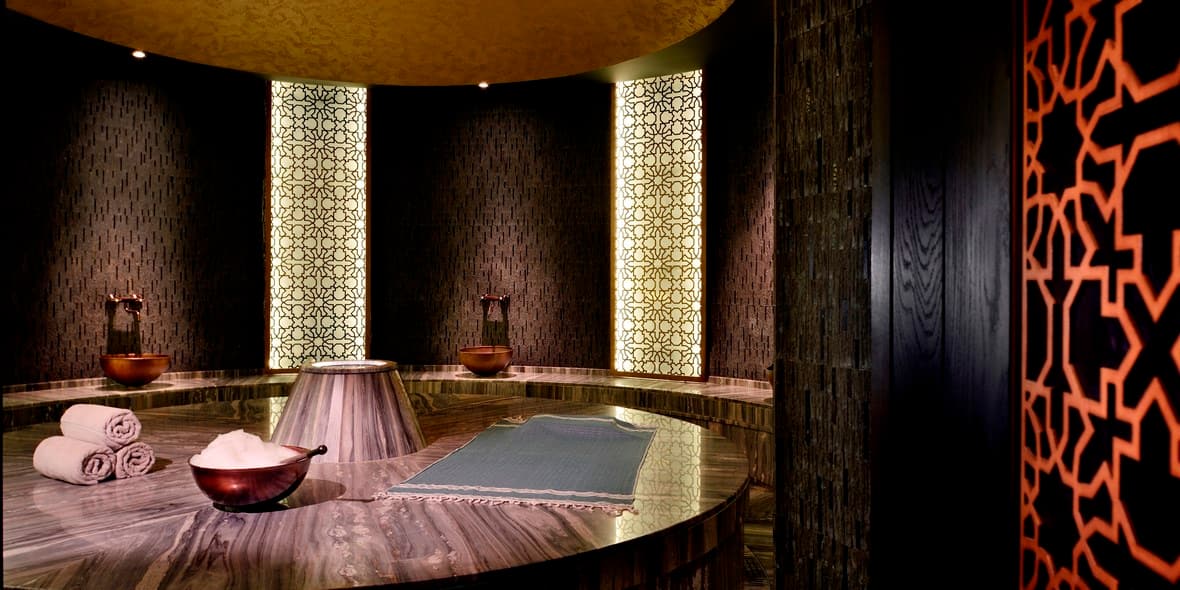 Situated within one of the world's tallest hotels is a secluded spa that features a traditional-style hammam. With plenty of options to pick from, the Saray Golden Hammam sets the bar high for luxury treatments. Complete with a golden Arabian honey facial mask and a massage using 24-carat gold infused oil, guests are transported into a sublime state of relaxation. As well as two private hammam rooms, Saray is also home to two luxury spa suites. Each 'spa within a spa' comes complete with its own hydro-soak tub, steam room, relaxation zone and side-by-side treatment tables – ideal for celebrating a special occasion with a loved one.
6
Bulgari Spa – The Bulgari Resort Dubai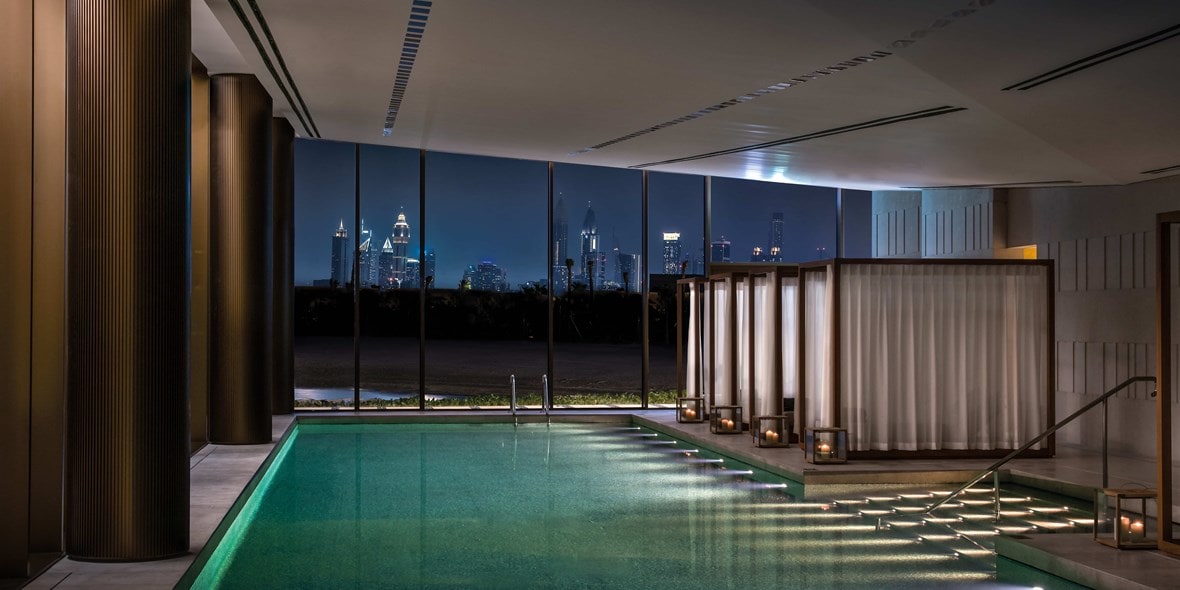 7
The Spa – Palace Downtown
The Spa at Palace Downtown is an indulgent retreat with expert therapists and the finest brands. It uses both modern and traditional treatment methods to ensure that you have a day of total relaxation and rejuvenation. There are nine treatment rooms in all, with dedicated floors for men and women, and the comprehensive facilities range from an Oriental bath house with a hammam slab to Jacuzzis, monsoon showers, steam rooms and a relaxation lounge. Try the Oriental Hammam Ritual for a skin-nourishing treat featuring rhassoul clay from Morocco's Atlas Mountains.