Entertainment
Great places for karaoke in Dubai
Dubai is well-served for karaoke venues; we've rounded up the best places to sing your heart out, every night of the week.
Dubai is well-served for karaoke venues; we've rounded up the best places to sing your heart out, every night of the week.
Lucky Voice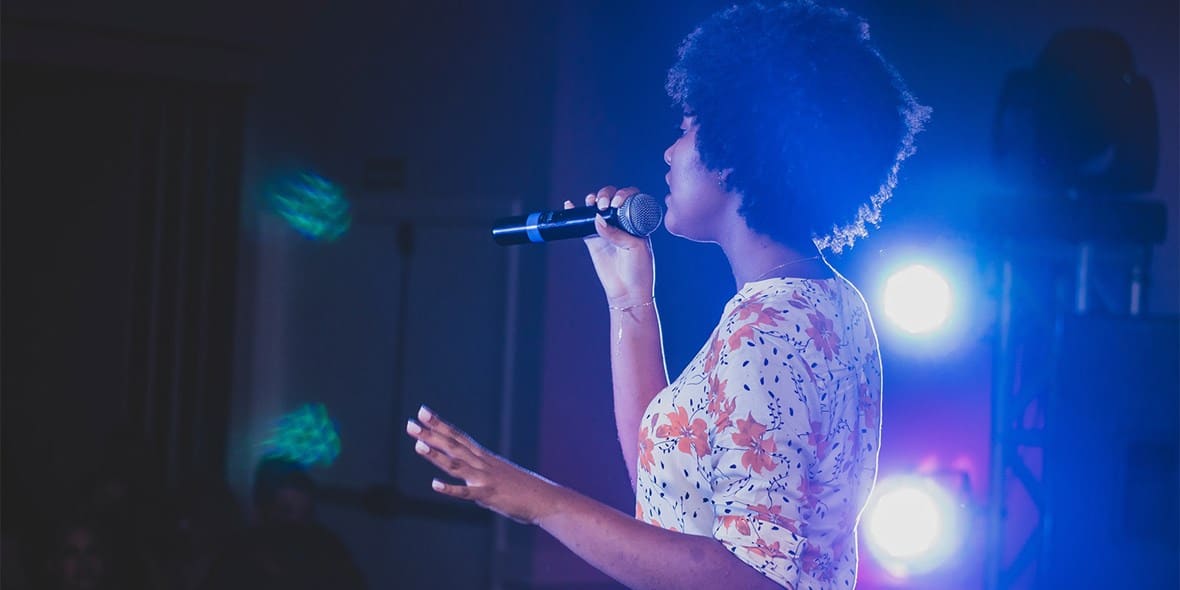 An import from London, Lucky Voice gives a British spin to the karaoke concept, with regular theme nights and a strong focus on British music, from The Rolling Stones to The Beatles. Enjoy a lively time in the public area, complete with a mirrorball and funky lighting – or book a private room for a few of your friends.
Mr Miyagi's
At Mr Miyagi's in Dubai Media City and Dubai Studio City, the aim is to recreate a vibrant Asian lounge atmosphere complete with Thai street food, and the staff put a lot of energy into making this happen. The decor includes brightly-coloured furniture, Japanese-style cherry blossoms and more. There are no private karaoke rooms, but singing is done from your table (and with lyrics on a tablet), so it's not as public as others. With guests and staff both taking turns to belt out tunes, as well as karaoke-themed quizzes and brunches, expect a lively time.
Hibiki
One of Dubai's most established karaoke lounges – it claims to be the city's first – Hibiki is set in a small space at Hyatt Regency in Deira, with plenty of sofas and tall chairs amid polished wood and cream tones. Enjoy a drink or food from the extensive menu as you prepare for your moment to shine. A library of 50,000 songs should keep you going, although don't expect the latest graphics or high-tech lighting.
Kung Korean
Behind the traditional dining area of Kung Korean Restaurant are private karaoke rooms, complete with U-shaped sofas, big-screen TVs and cheesy disco lighting. Enjoy the restaurant's authentic Korean food menu between songs. There's no public karaoke area, so booking is a must, but there's plenty of space for a medium-sized group, as well as full-motion karaoke backing tracks to go with the extensive song library.
Maiden Shanghai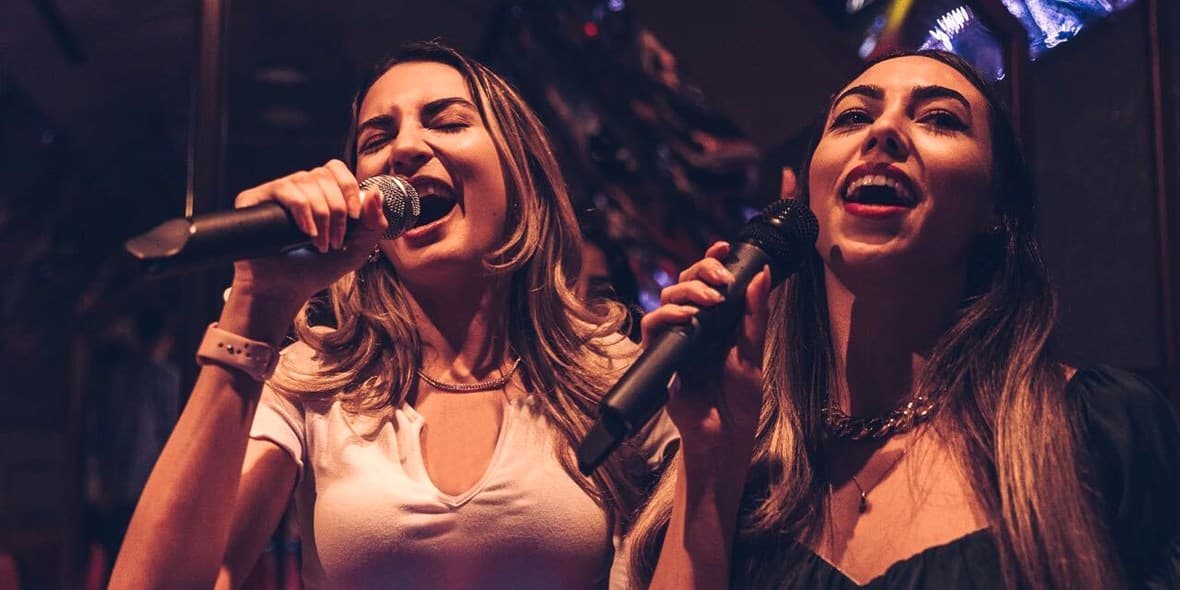 An elevated Chinese restaurant at FIVE Palm Jumeirah Dubai, Maiden Shanghai is ideal for groups looking to mark special occasions. Its terrace offers stunning skyline views while the Oriental interiors are filled with lanterns, chandeliers and artwork. The stylish spot comes with a private karaoke room – a popular choice among regulars and one that's often booked in advance. 
ZRoom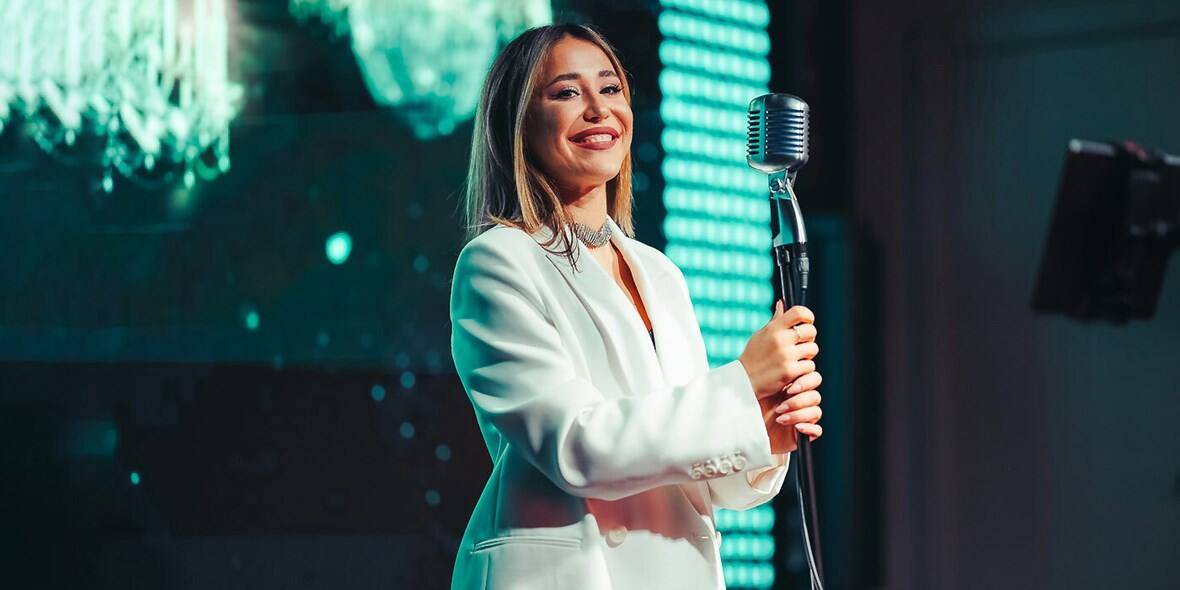 A luxury live performance restaurant, the dimly-lit and intriguingly elegant ZRoom on The Pointe at Palm Jumeirah is an experience you won't soon forget. Combine a special night out with a delicious Slavic-focused Mediterranean menu, electrifying stage shows and, of course, the chance to express your vocal abilities in karaoke sessions daily after 10pm.
Miss Tess
Based in the Taj Dubai Hotel in Business Bay, Miss Tess aims to provide all the atmosphere of an Asian street food market – in this case, complete with a karaoke corner. Brave the public stage and choose from a range of popular songs, while you and your party get to enjoy the fun ambience and delicious Asian delicatessen-style dishes.
The Other Office Karaoke
Tucked into the Gulf Court Hotel Business Bay, overlooking the Dubai Water Canal, The Other Office Karaoke offers five completely private karaoke rooms, each with a capacity of 15, where you can sing all your favourite tunes without the public judgment. The Other Office has a wide range of finger-food platters and other snacks to keep everyone's energy up for the next song.