Family
Top water activities for kids in Dubai
From surfing and paddleboarding to waterparks and splash pads, here are our pick of aquatic delights for children.
From surfing and paddleboarding to waterparks and splash pads, here are our pick of aquatic delights for children.
1
Feel like life's a beach at Laguna Waterpark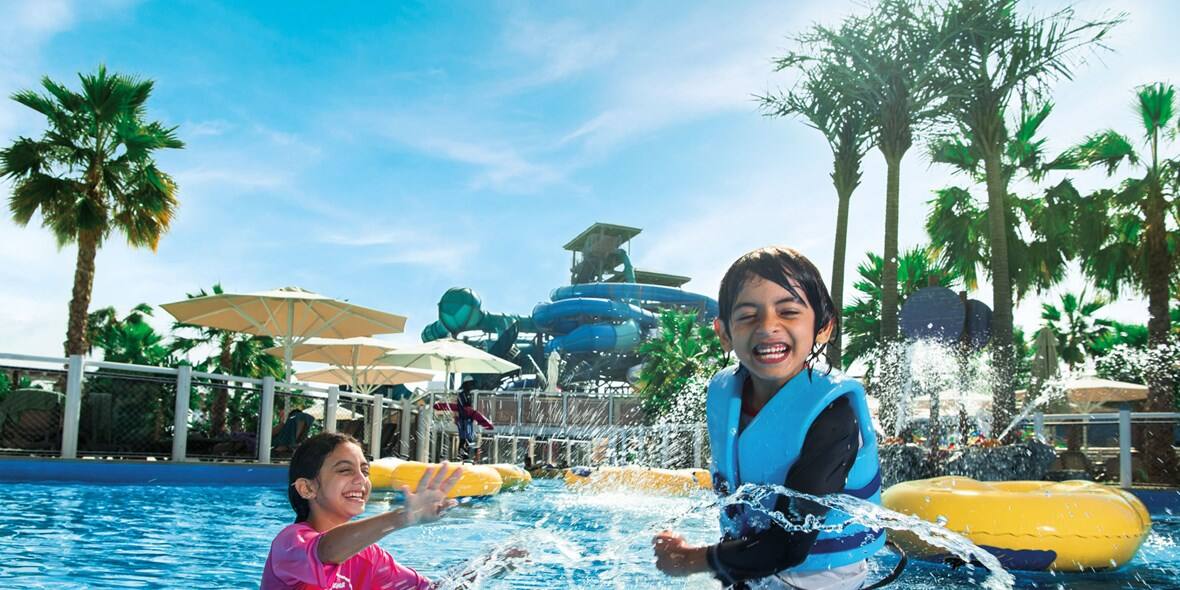 2
Escape to the outdoors at X-Park Junior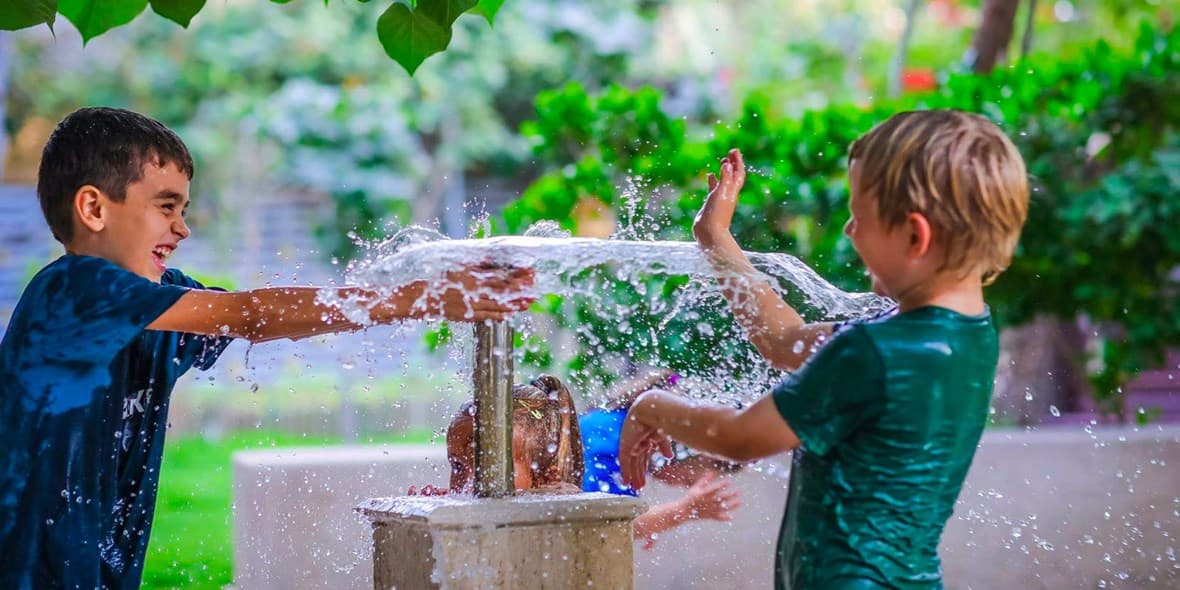 3
Have a swimmingly good time at Wild Wadi Waterpark
4
Splash out at Aquaventure Waterpark
5
Build a fun day out at Legoland Waterpark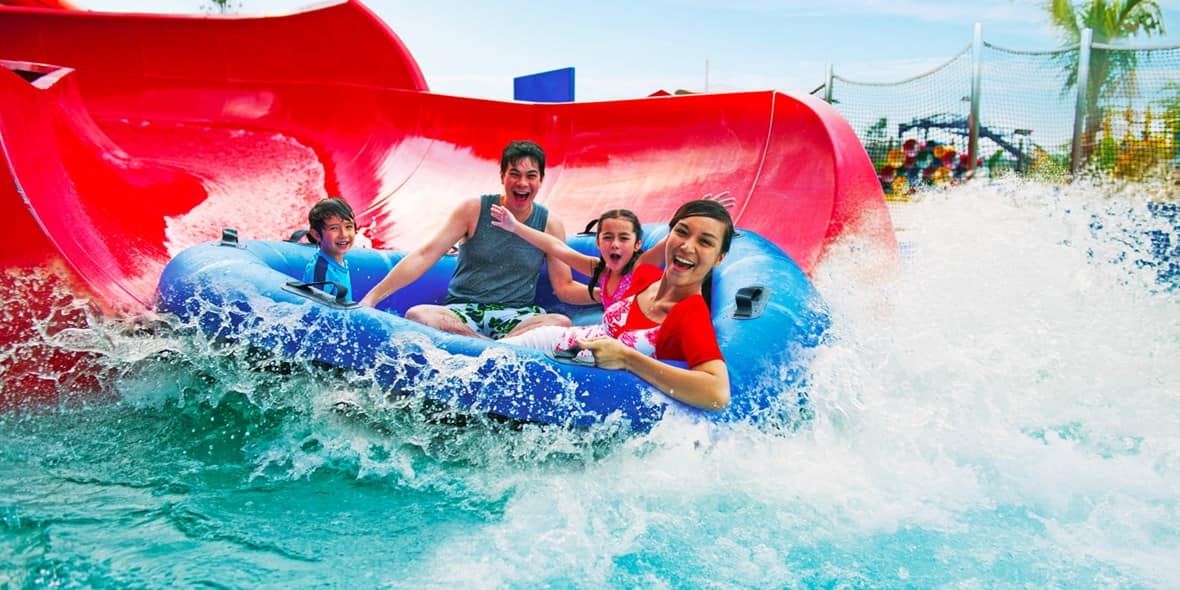 Geared at the younger ones, this brightly-coloured LEGO-themed park provides all the aquatic activity they could wish for. Aside from the usual slides, spills and splash pads, there's also educational fun to be had, like the Build-A-Boat area where kids can customise their rafts and adjust them to float down the current. One thing is for sure, you'll find it hard to tear your toddler away from the Duplo Splash Safari.
6
Take a walk on the wild side at Jungle Bay Waterpark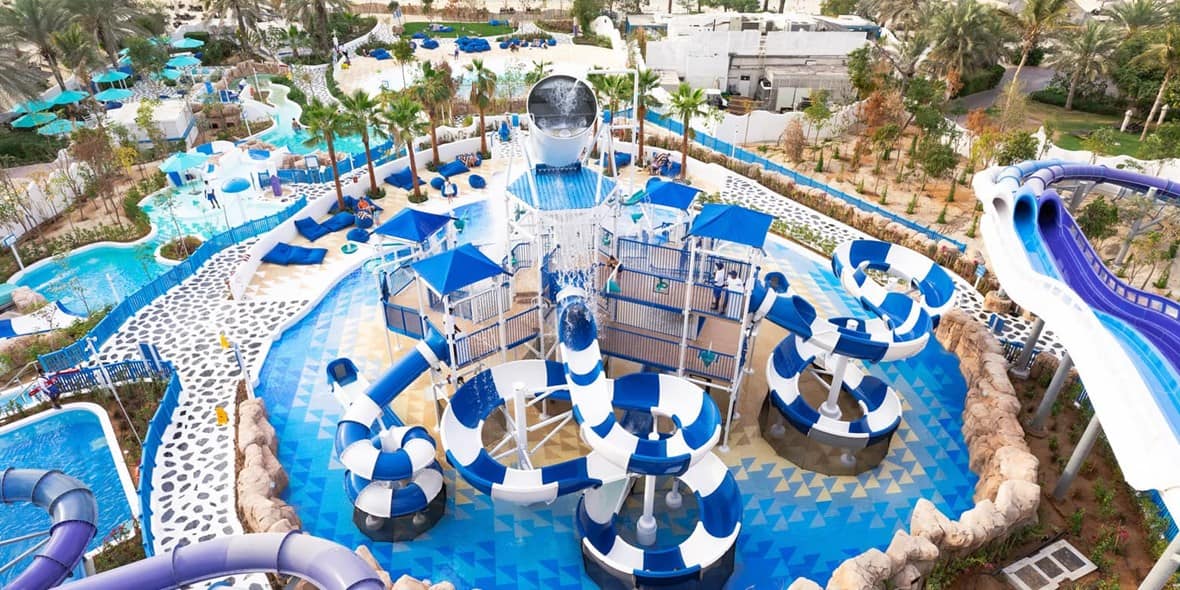 Decked out in cool blue and white hues, this giant water-based playground is perched in the middle of Club Mina which already boasts a plethora of aquatic attractions, including three swimming pools and a soft sand beachfront. Smaller visitors, however, will want to make a bee-line for the Splash Zone before sampling the treats at Refuel Cafe & Bar. In the summer months, it's worth keeping out of the sun by booking one of the chic white cabanas that dot this new Cycladic destination.
7
Write your own story at Al Barari Playground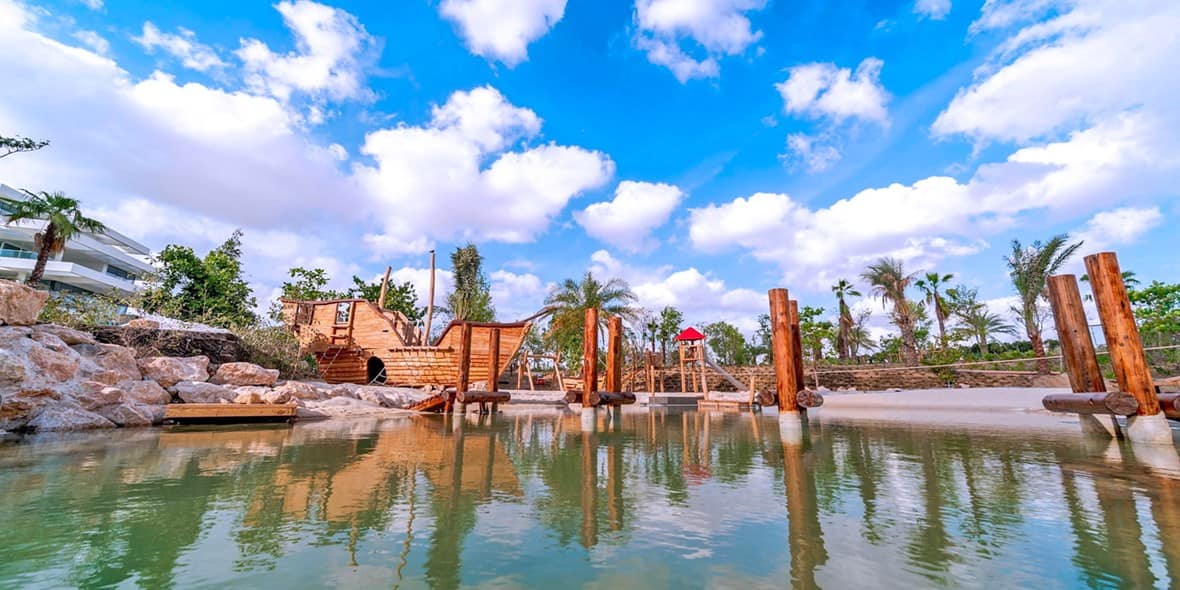 Your children will be in seventh heaven when they see this beautifully designed play area in the heart of Al Barari. Lush landscaping - as befits its surroundings - combines with giant swings, toddler-friendly spaces, ziplines, climbing structures and a water-centric park where kids can create their own adventure. The snacks are specially catered for the clients too; The Dairy Shed serves up gluten and sugar-free ice creams, and there's guilt-free fast food like vegetarian burgers and healthy hot dogs.
8
Soak in experiments at experiential museums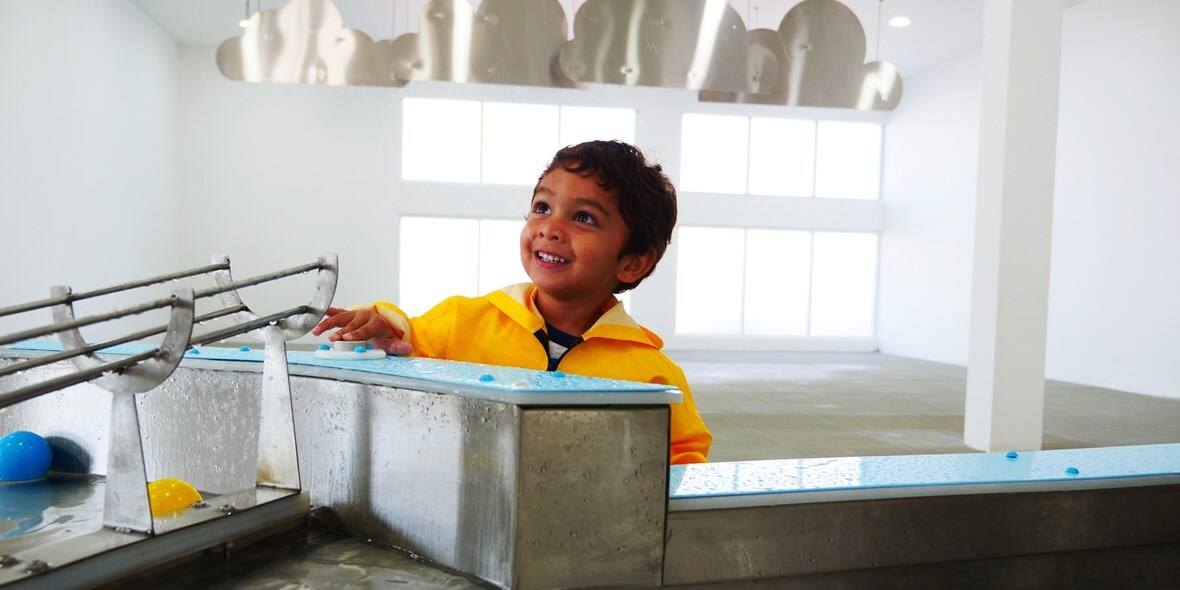 9
Cool down at Dubai Hills Splash Park by Emaar
Nestled amid the lush green Dubai Hills Park is this gem of an aquatic find, that's open to both residents of the community and visitors alike. Book ahead, grab your towels and take a sandy seat as your brood frolic on the slides, and try to evade the tipping bucket as they splash in the shallow water. Our top tip? Take a picnic and make a day of it, by retiring to a shady spot after your swim.
11
Learn how to ride the waves at Surf House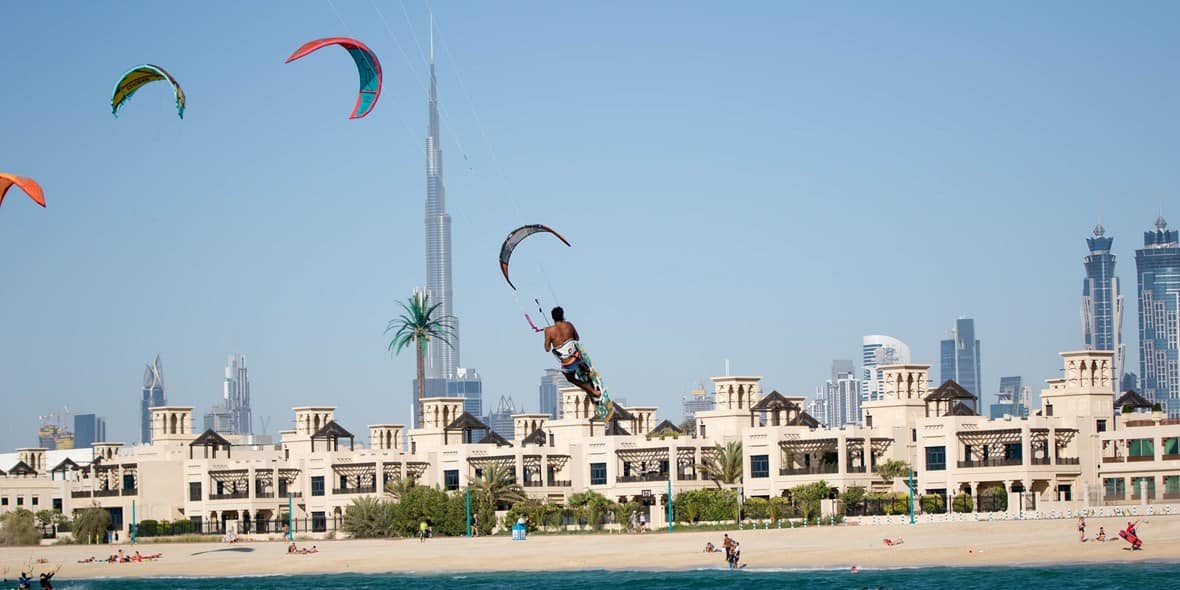 Sign your clan up for surfing or paddleboarding lessons at Surf House Dubai. You'll rest easy knowing your kids are in safe hands, as all instructors are qualified lifeguards and expert surfers themselves, and have accreditations in Level 1 Surf Coaching, ILS and first aid certificates. Call ahead to see what group classes are coming up, or book a private session at your convenience.
12
Group fun at Pirates Surf Rescue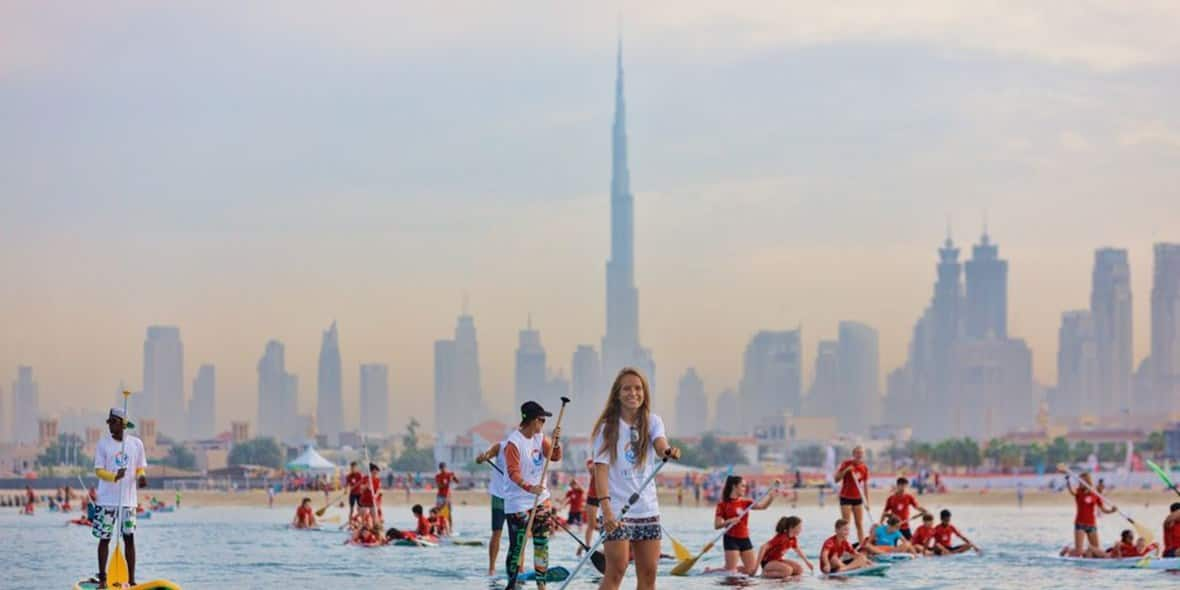 There may be a waiting list to join Pirates Surf Rescue but there is a good reason for that. This club at Kite Beach resembles the scouts or girl guides, but is based around the water. Starting from the age of five, it teaches children wholesome values like supporting one another and good manners – while taking them out on fun activities that revolve around the sea. Recent excursions have included paddleboarding in front of the tallest building in the world in the Burj Lake, trips to Aquaventure, jet-skiing and swimming across the city. Coaches also teach about marine life and the environment making it a rounded educational experience, plus parents are encouraged to get involved too.
13
Stay cool at the Blue Wave Club
Looking for a water-based outing that'll guarantee the kids won't catch too much sun? Then this indoor emporium in Al Quoz that houses a teaching pool, a 25m option for training laps and the special Splash Island section may be the answer. Catering for children from 2 years old to 12 only, the jungle gym is placed inside water, with several aquatic features to climb, slip and slide down. Book now: +971 4 331 6117