Food & Drink
Delicious desserts to try at Dubai's malls
Take a break to enjoy some of the city's sweetest indulgences with the family.
Take a break to enjoy some of the city's sweetest indulgences with the family.
1
Colourful cupcakes at Magnolia Bakery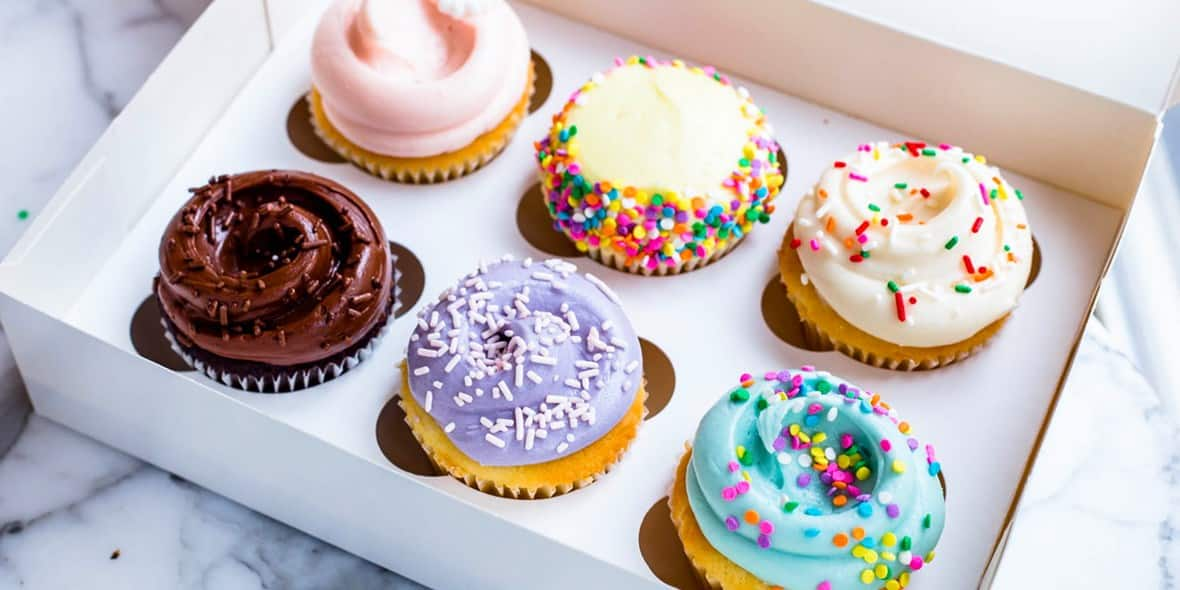 There's an element of nostalgia associated with Magnolia Bakery, given its link to the fictional Carrie Bradshaw and her iconic television show, but it still delivers the goods. 
This New York City icon that is credited with starting the craze for pastel-coloured cupcakes still sells its signature buttercream frosting-topped desserts but is now equally famous for banana pudding and other American bakes like brownies and blondies. Shoppers at
Bloomingdale's
 at The Dubai Mall can stop for some fashion fuel at the in-house bakery.
2
Smoothies at Common Grounds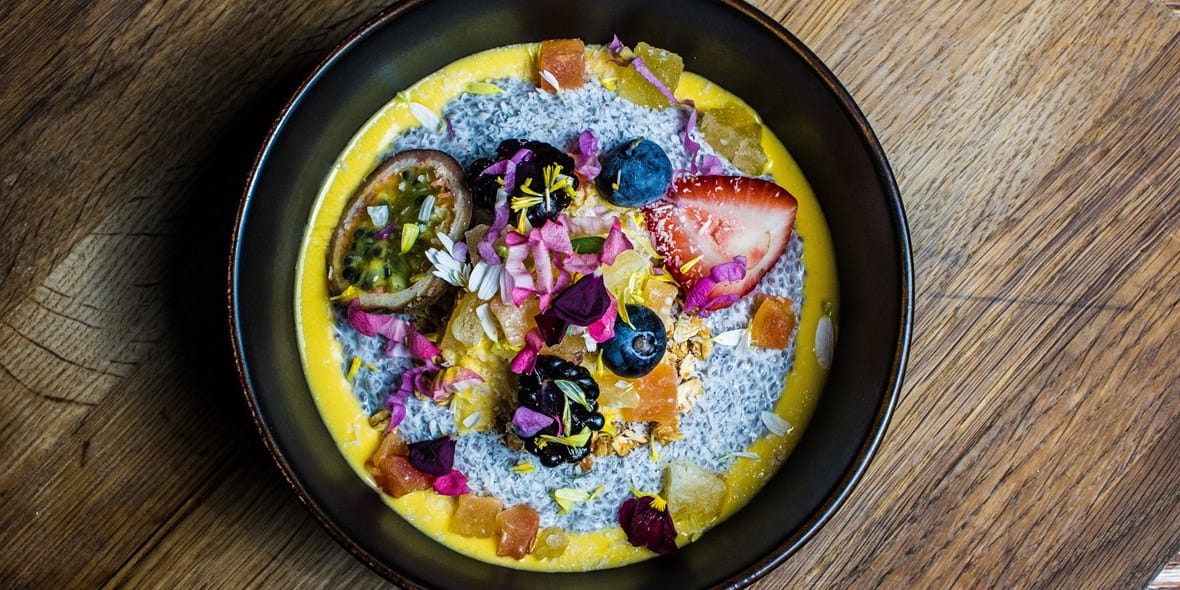 You can't go wrong with any freshly-baked delight at this Australian-style café – a favourite among Mall of the Emirates shoppers are the custard-filled pastries. Common Grounds' range of smoothies include fruit and vegetable blends, plus a few treats in the form of frothy, old-fashioned milkshakes. The Flinder's Lane smoothie is made from a chilled blend of 70% dark chocolate, almond milk, peanut butter, banana and cacao nibs, and it's absolutely delicious.
3
Mykonos scallops at HUQQA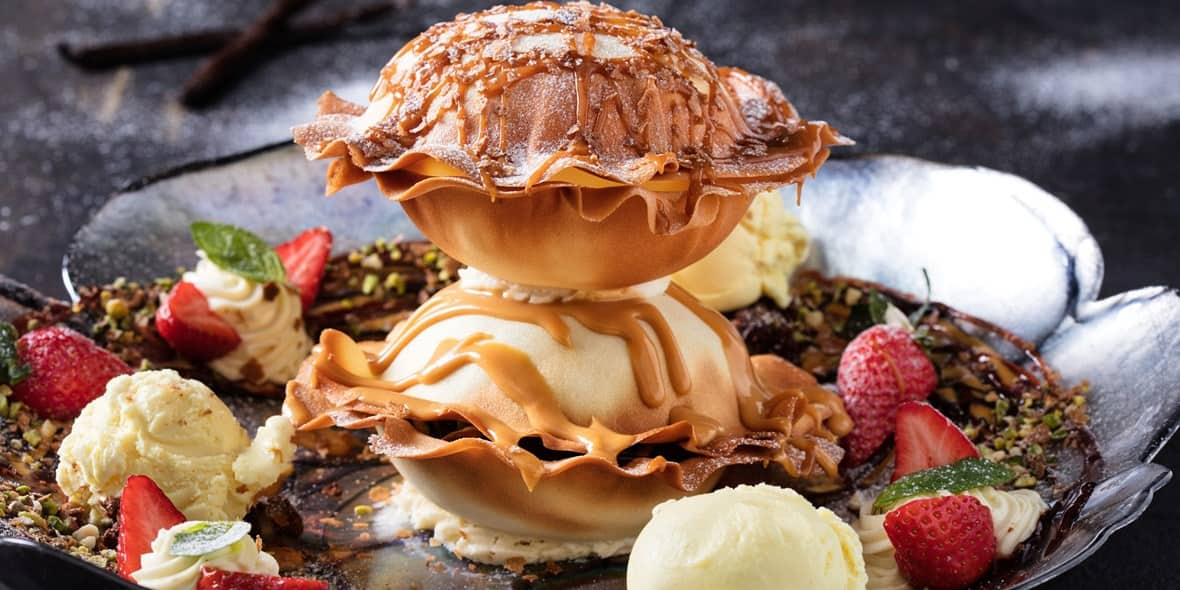 HUQQA caters to those with great taste in style and dining alike. The highlight of the Anatolian restaurant's decadent dessert menu is the Mykonos 'scallops' plate – a gargantuan offering of crisp dough cases filled with decadent princess cream and moist, dark chocolate brownie, topped off with ice cream, fruit and caramel sauce. It's a feast for both the eyes and the taste buds. This super-sized dessert will easily feed three to four people, so resist the temptation to order one just for yourself.
4
Freakshakes at Black Tap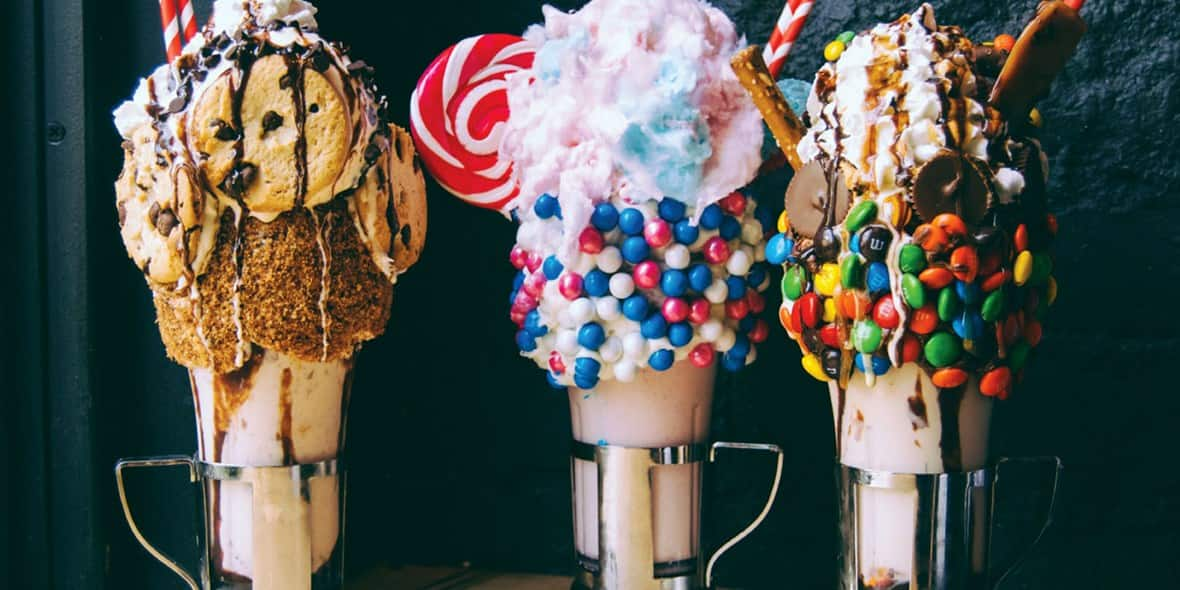 Black Tap's
 fully-loaded milkshakes are part art and part dessert. Stacked with layers of sweets, cakes and even more colourful toppings, you'll have a hard time choosing from the vibrant menu. Inspired by the crazy shakes of New York City, the decadent creations can be slurped up at Mall of the Emirates, Dubai Festival City and The Dubai Mall. Favourites include the cotton candy, a strawberry shake topped with a pink lollipop and candy floss, and the sweet and salty with chocolate and peanut butter.
5
Hello Kitty Cakes at Yakitate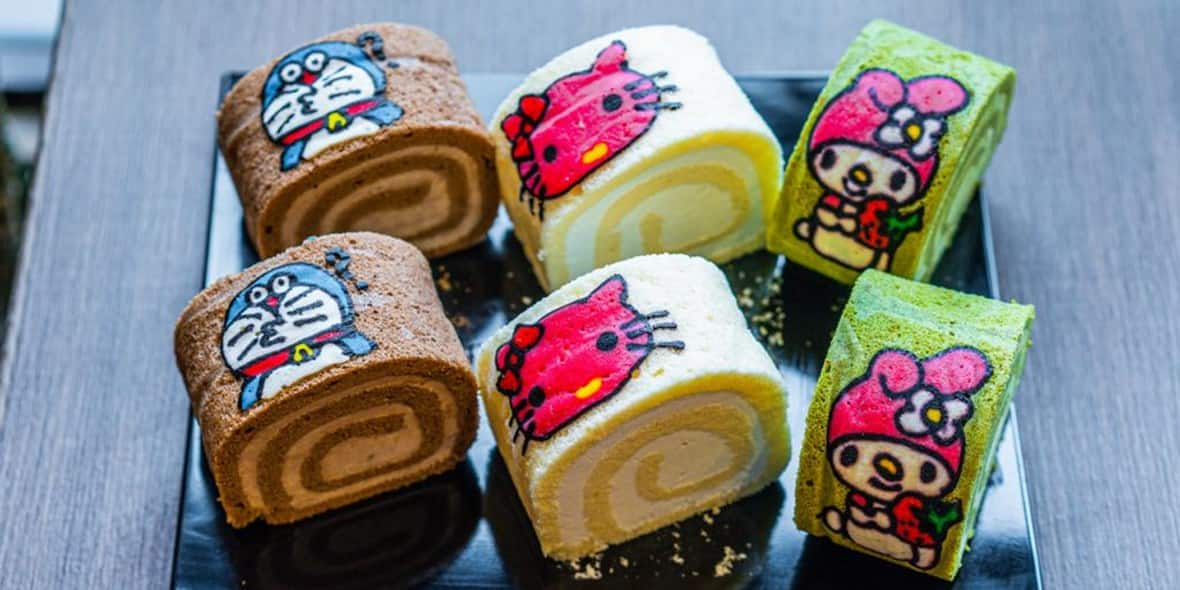 Japanese bakery and café Yakitate's exceptional menu stretches across sushi burgers, ramen and teppanyaki, but it is the fresh bakery section that will have your tastebuds quivering. Choose from authentic Japanese souffle cheesecake, vibrantly-hued mille crepes and deliciously crusty melon buns baked fresh every day at both Ibn Battuta Mall and Al Ghurair Centre. The novelty Japanese roll cakes, meanwhile, are sure to be a favourite with little shoppers, with a tasty onslaught of edible Hello Kitty cakes begging to be devoured.
6
Daim cake at IKEA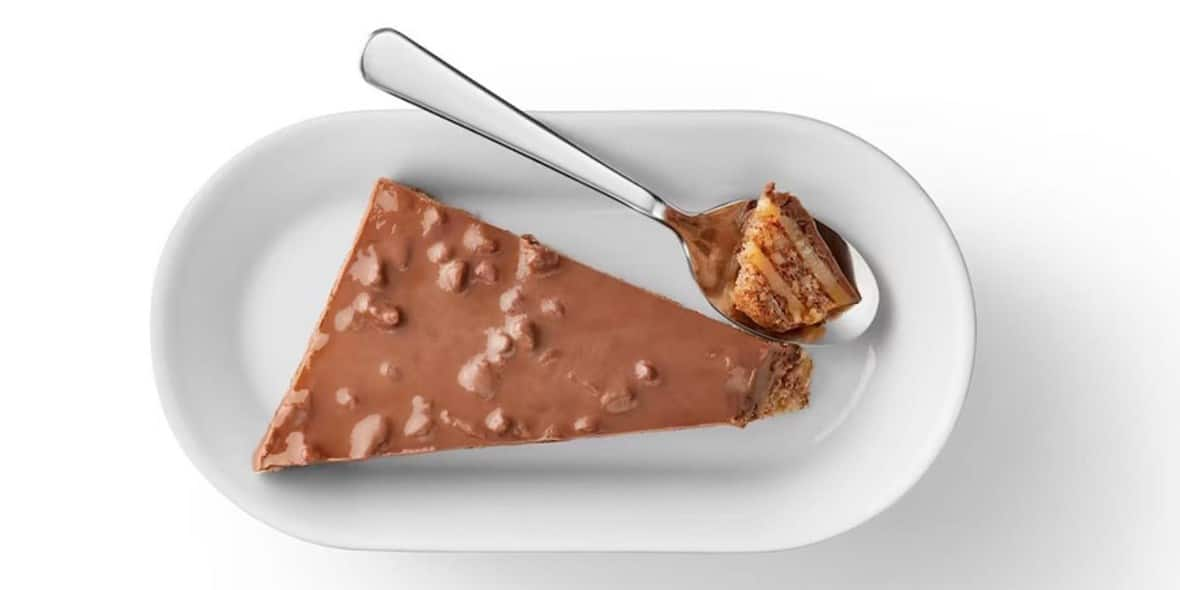 Aside from being renowned for its flatpack furniture, IKEA is also famous for its take on homely meals. Both Dubai branches of the sprawling retailer in Festival Plaza and Dubai Festival City offer a restaurant, bistro and Swedish Food Market, complete with a variety of baked goods. The Daim cake reigns supreme, followed closely by the cinnamon bun. Costing just AED7 each, these thrifty treats mean you can save more of your hard earned cash for hitting the shops.
7
Crispy waffles at The Lighthouse
The Lighthouse is a stylish restaurant and concept store that serves breakfast, lunch and dinner, plus an extensive range of desserts. The newest Dubai venue is located at Nakheel Mall on the Palm Jumeirah and features an expansive sprawling terrace, though hungry shoppers at Mall of the Emirates can also take a break from shopping to indulge in a sweet treat. Highlights include crispy waffles with pistachio ice cream, saffron milk cake and a luxuriously gooey chocolate brownie.