Sights & Attractions
Best spots to view the incredible Dubai skyline
From vantage points to rooftop dining destinations, these locations guarantee breathtaking vistas of the cityscape.
From vantage points to rooftop dining destinations, these locations guarantee breathtaking vistas of the cityscape.
3
Dubai Frame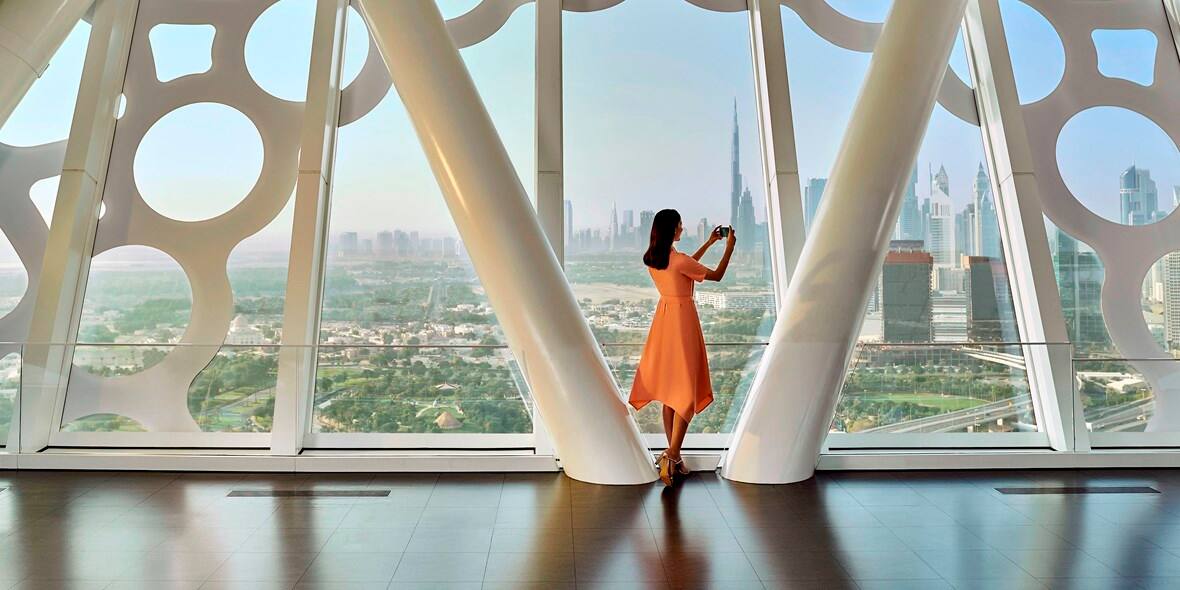 For a unique perspective of the city, a visit to Dubai Frame's sky deck is a must. Walk on the clear 50m-long opaque glass bridge for panoramic vistas of the city including landmark structures that run along Dubai's Sheikh Zayed Road superhighway. At a height of 150m, the view is unmatched at any time of the day or night.
4
Dubai Water Canal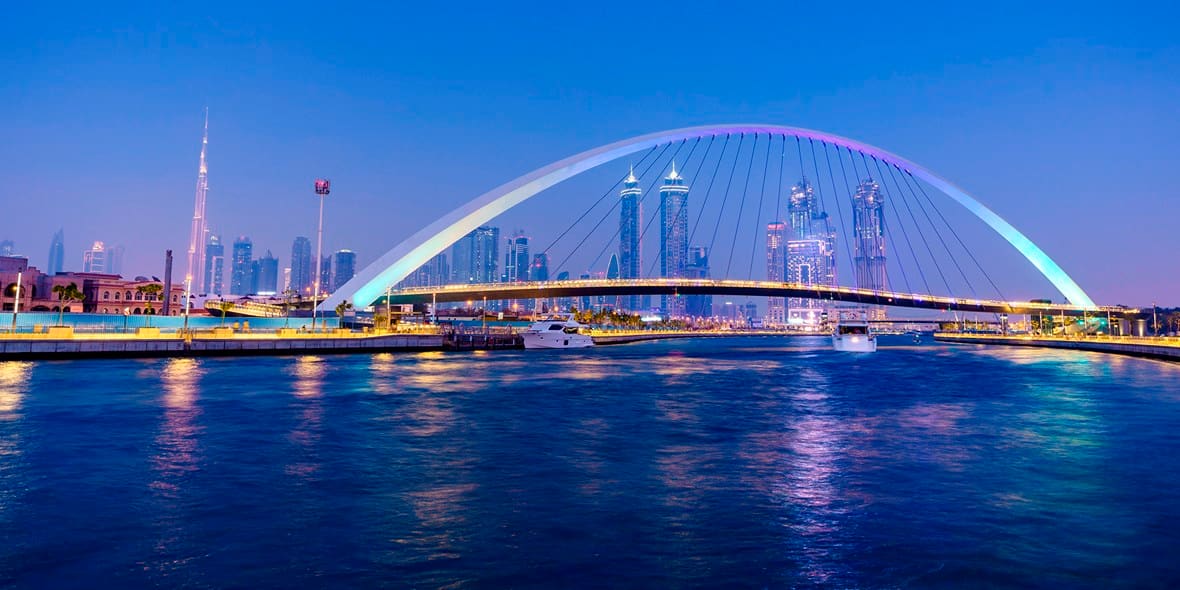 Get a glimpse of the Dubai skyline at night from one of the city's most well known landmarks — the Dubai Water Canal. Recognised by its distinctive purple-hued archway, the Tolerance bridge located at one end of this extensive waterway is a key vantage point to take in sights of Dubai's architectural marvels, from the towering Burj Khalifa to the magnificent JW Marriott Marquis hotel.
5
Fi'lia Dubai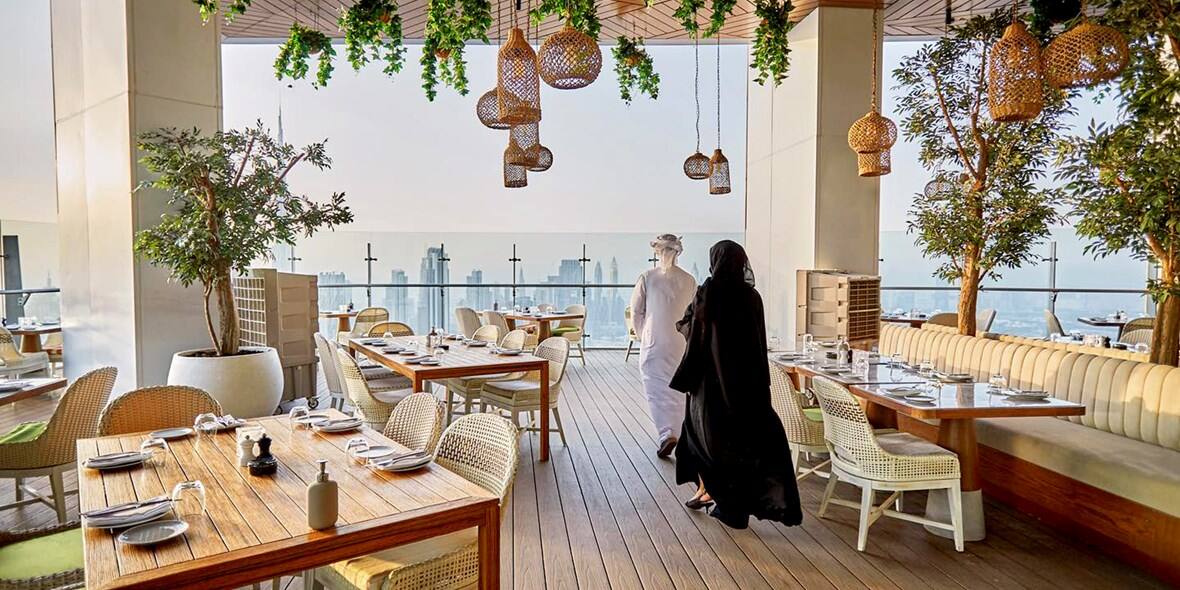 6
Level 43 Sky Lounge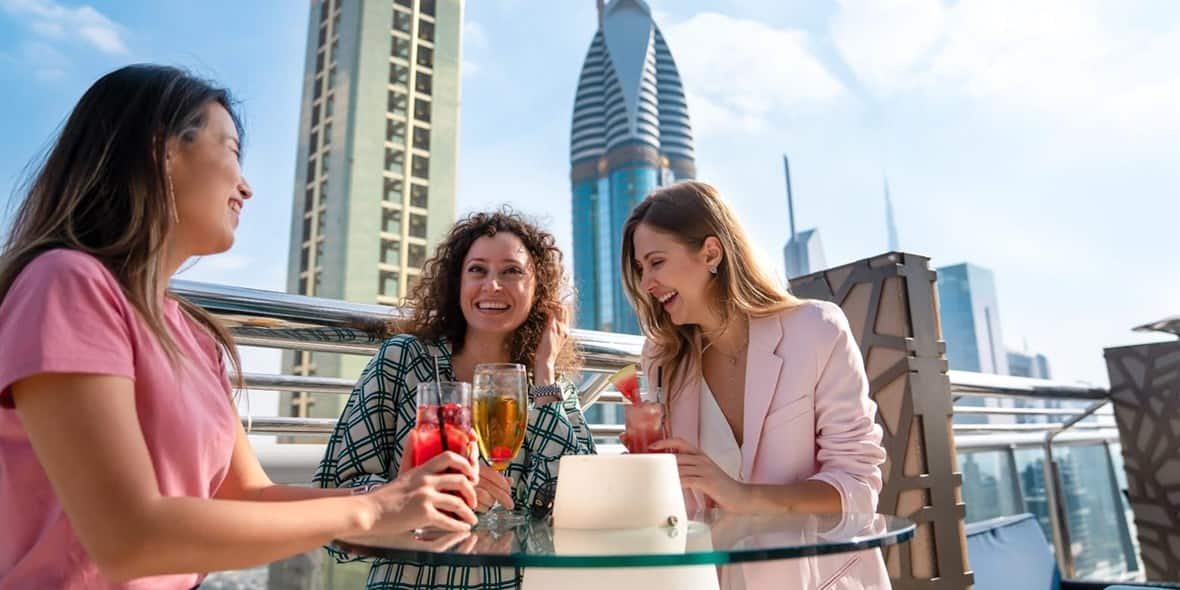 During the day, you'll find sun-seekers soaking up the rays at this chic rooftop lounge while an electric vibe welcomes the evening. Sample their diverse menu, which includes sharing seafood platters, bento boxes and sushi, while taking in the dramatic Dubai skyline — from 155m above the ground.
8
Meydan Bridge
The Meydan Bridge takes the shape of waves, representing a horse's flowing mane. This illuminated structure serves as a VIP entrance for the royal family and special guests during
prestigious races
. Its distinct design creates the perfect backdrop – a great vantage point to take in panoramic views of the Dubai skyline.
9
Sky Views Dubai
Visitors will be swept off their feet as they take in endless vistas of the Dubai skyline and a bird's eye view of Downtown Dubai from 219.5m above ground. Perched atop the Address Sky View hotel, this high-rise spot has three distinct offerings providing unforgettable sightseeing escapades — the Observatory, Glass Slide and thrill-inducing Edge Walk.
10
Next Level at The View at The Palm
11
ZETA Seventy Seven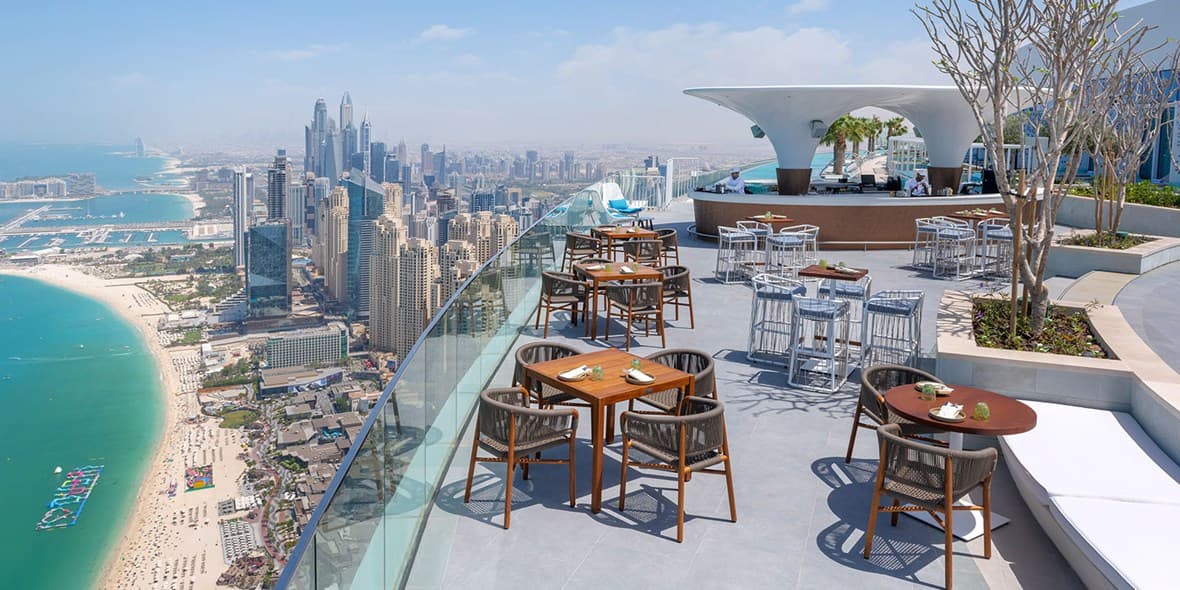 12
CÉ LA VI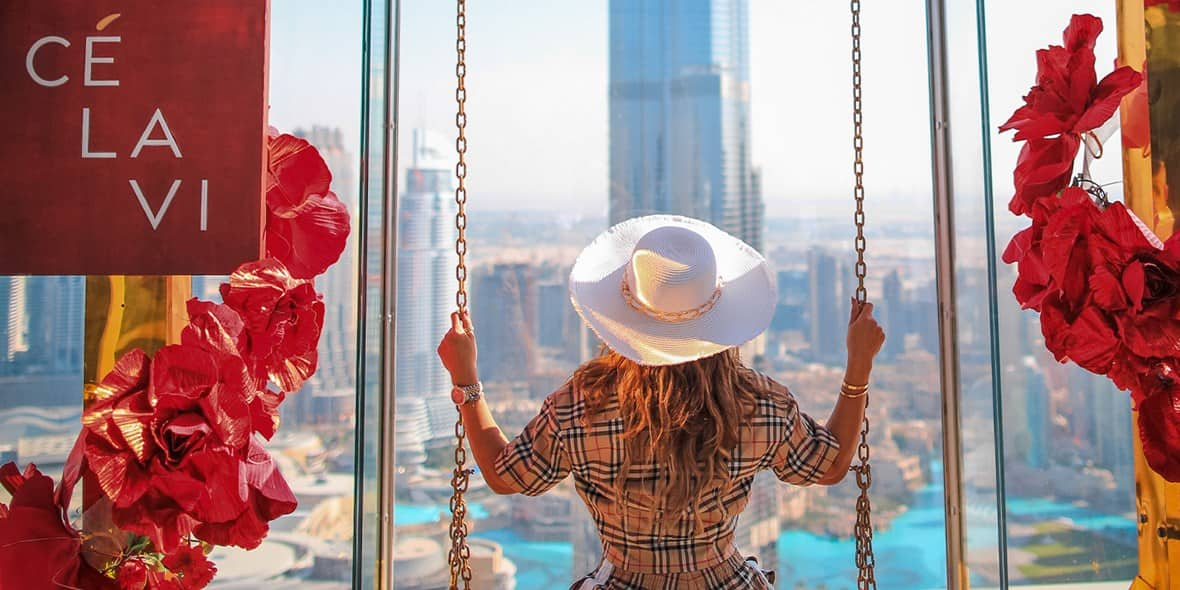 This contemporary restaurant with Far Eastern accents is perched up on the 54th floor of the Address Sky View.
CÉ LA VI
 is one of Asia's most well-known
rooftop venues
, with outposts in Hong Kong, Tokyo, and atop Singapore's iconic Marina Bay Sands hotel. Step out on to its Dubai pool deck and snap a shot on the famous red foliage-covered swing with the glorious Burj Khalifa and city skyscrapers as your backdrop.