Theme parks
Hold on tight at Dubai's best rollercoasters
Experience epic twists, turns, spins and loops at Dubai's famous theme parks.
Experience epic twists, turns, spins and loops at Dubai's famous theme parks.
1
Capitol Bullet Train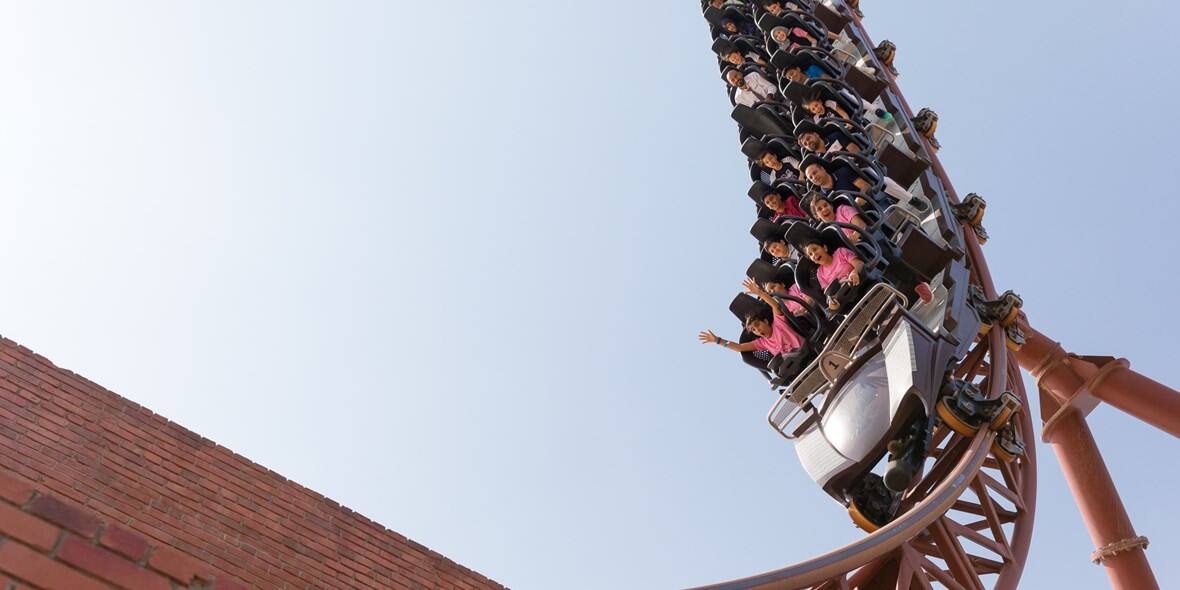 2
The Velociraptor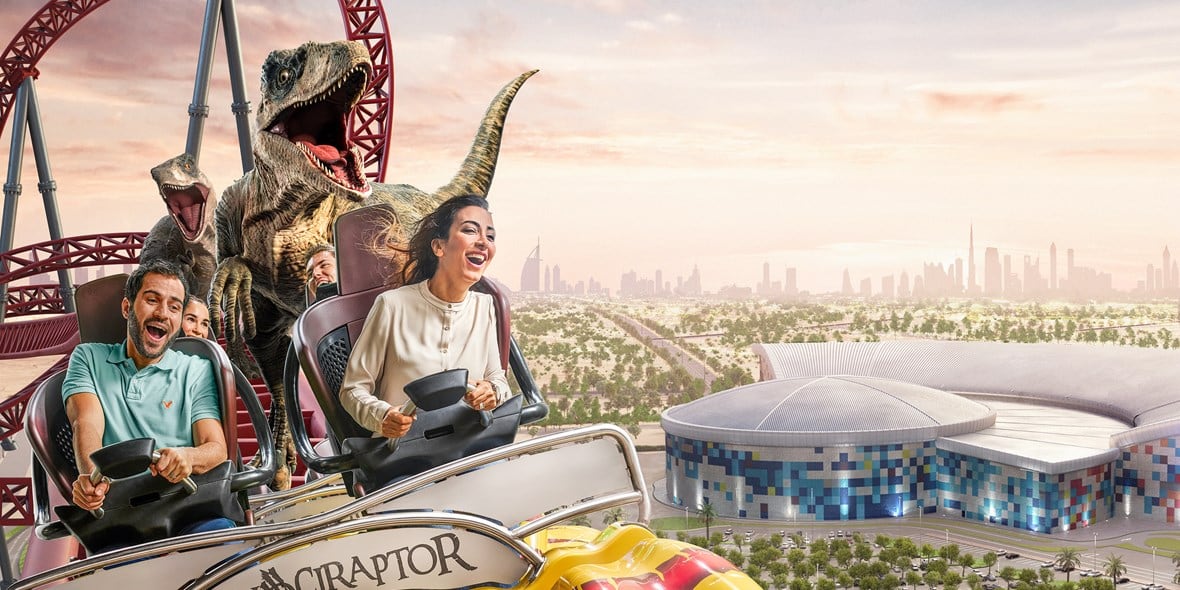 Dubai's tallest and fastest rollercoaster, the Velociraptor, is just over one full kilometre of whiplash-fast turns and stomach-plummeting drops, reaching 100km in just 2.5 seconds. Found in the mysterious Lost Valley at IMG Worlds of Adventure, riders will blast past dinosaurs and prehistoric foliage, before taking a turn out into the Dubai desert and then safely pulling back into the docking station.
3
The Dragon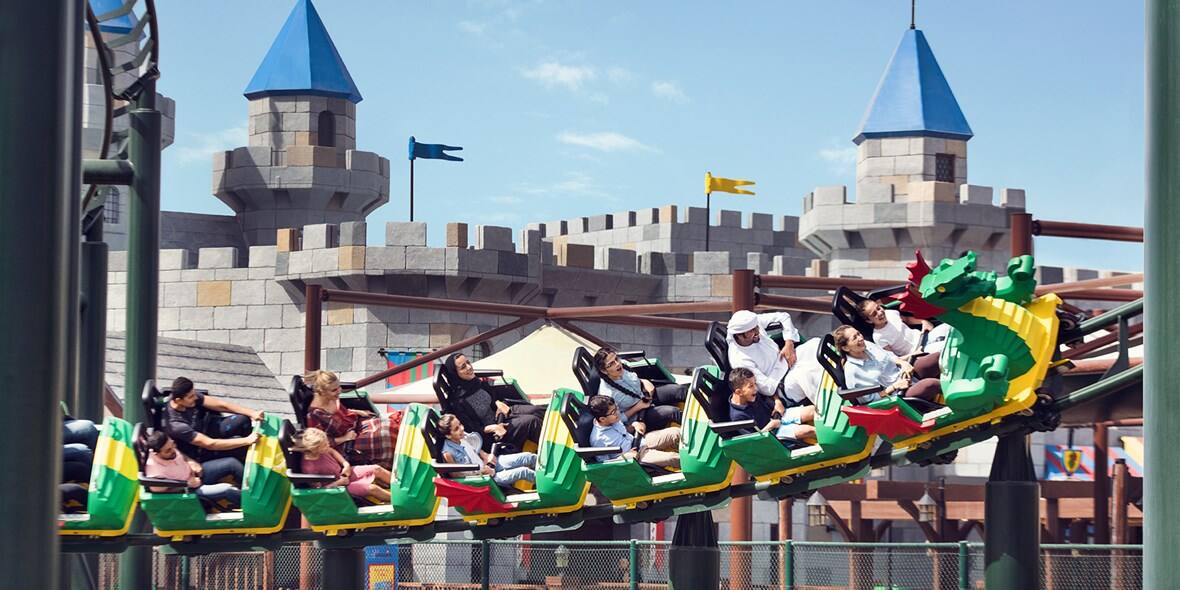 Head to LEGOLAND Dubai – which also boasts a popular waterpark and themed hotel – to defend the towering Lego King's Castle aboard a fire-breathing dragon. Based on the popular building blocks alternate universe, The Dragon is a family-friendly coaster that both parents and children will enjoy, with gentle corners and a slanting track, offering just the right amount of thrills for brave little ones.
4
Spider-Man: Doc Ock's Revenge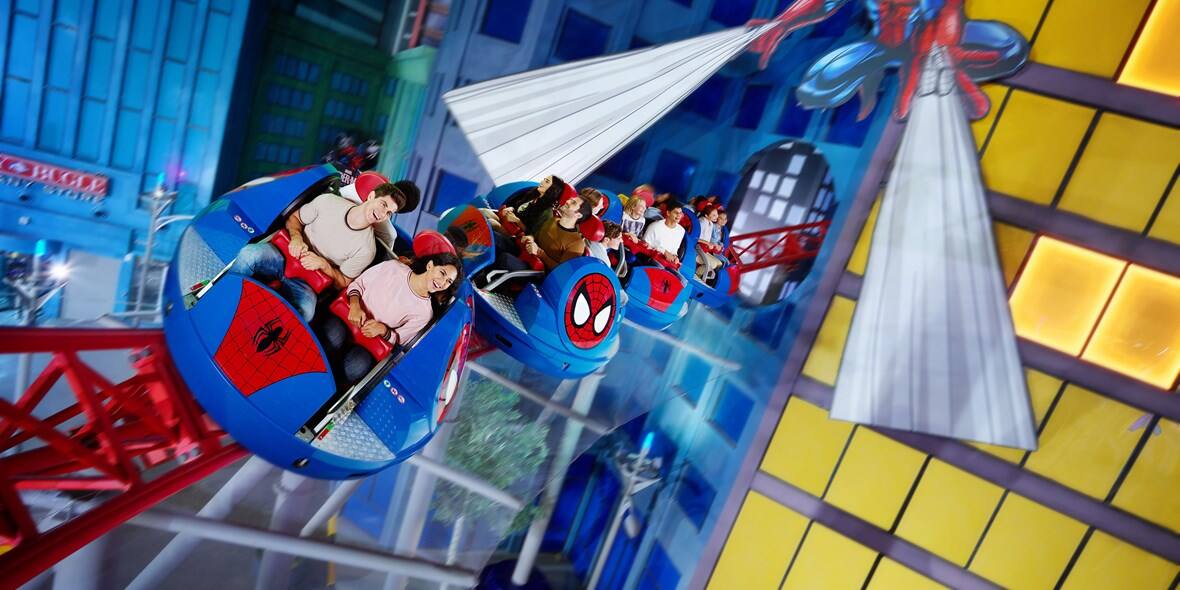 Inspired by the blockbuster Marvel superhero film franchise, this frantic rollercoaster will have riders in a twist – literally. The spinning ride takes you on a whirlwind journey across the iconic New York City skyline, as riders follow Spider-Man's superhero pursuit of the evil Doctor Octopus in the 400m-long track of thrills. Get ready to be swept off your feet.
7
Now You See Me: High Roller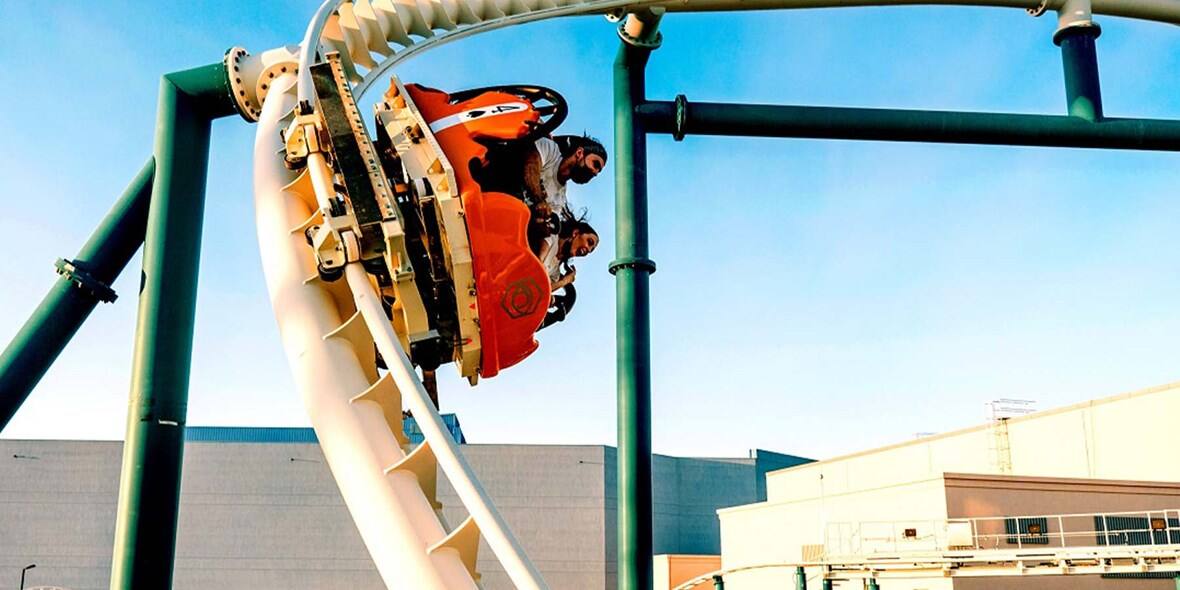 8
John Wick: Open Contract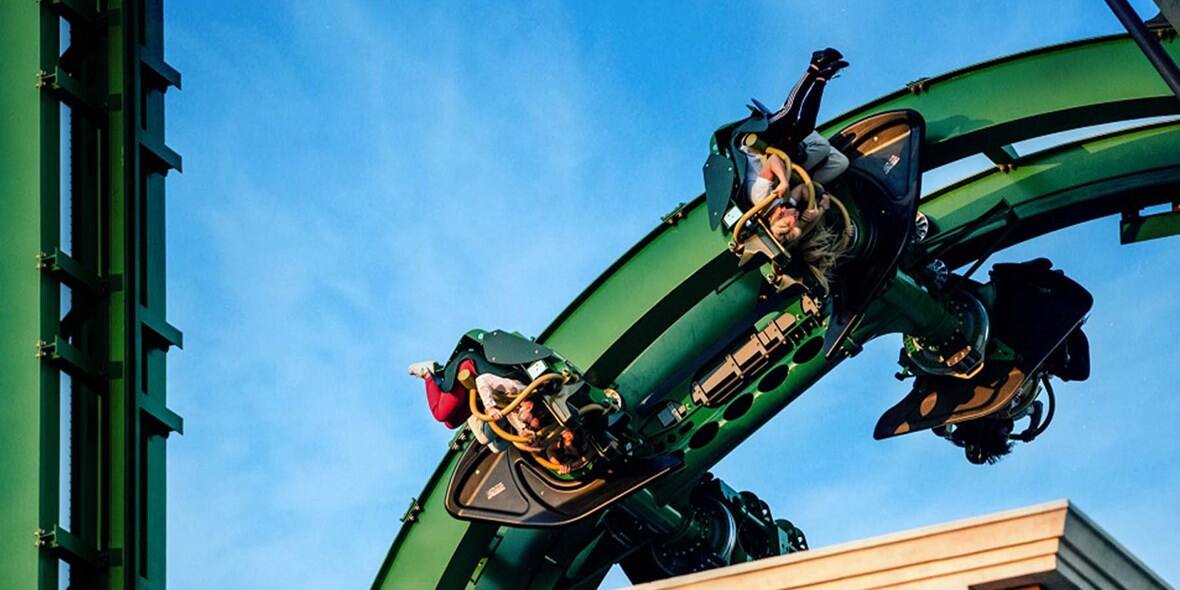 9
The Predator at Lost Valley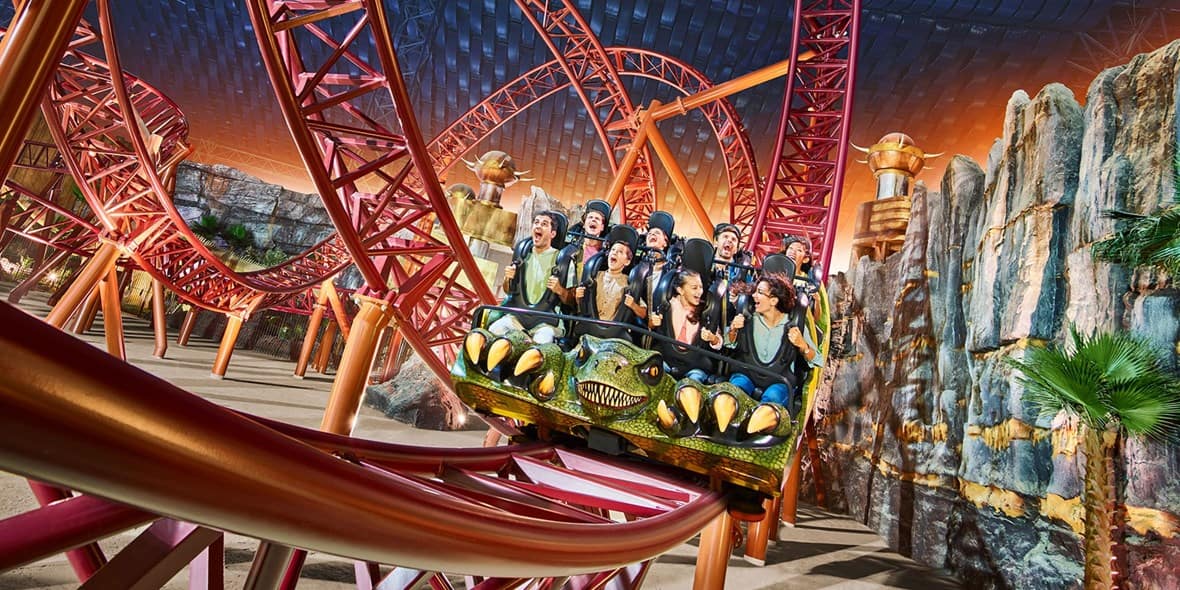 A massive drop at 90 degrees ups the fear factor at this indoor ride in IMG Worlds of Adventure that's based around a journey to the lost land of the dinosaurs. Unlike many other rollercoasters, the biggest thrill here is at the start so the adrenaline rush kicks off from the get-go with plenty of loops and rolls to take your breath away.
11
The Storm Coaster
You'll be recruited into the world of storm chasing at this indoor rollercoaster at the
Dubai Hills Mall
. The two-and-a-half minute experience kicks off with an immersive pre-show experience, which introduces you to the pursuit before you are strapped in for non-stop thrills. An epic storm rages all around you as special effects and real-life footage combine. A vertical launch, two inversions, a vertical nose dive and block break add to the twists and turns.