Food & Drink
Taste Dubai's top 5 budget brunches
Explore Dubai's thriving brunch culture, ideal for foodies and families.
Explore Dubai's thriving brunch culture, ideal for foodies and families.
2
Bread Street Kitchen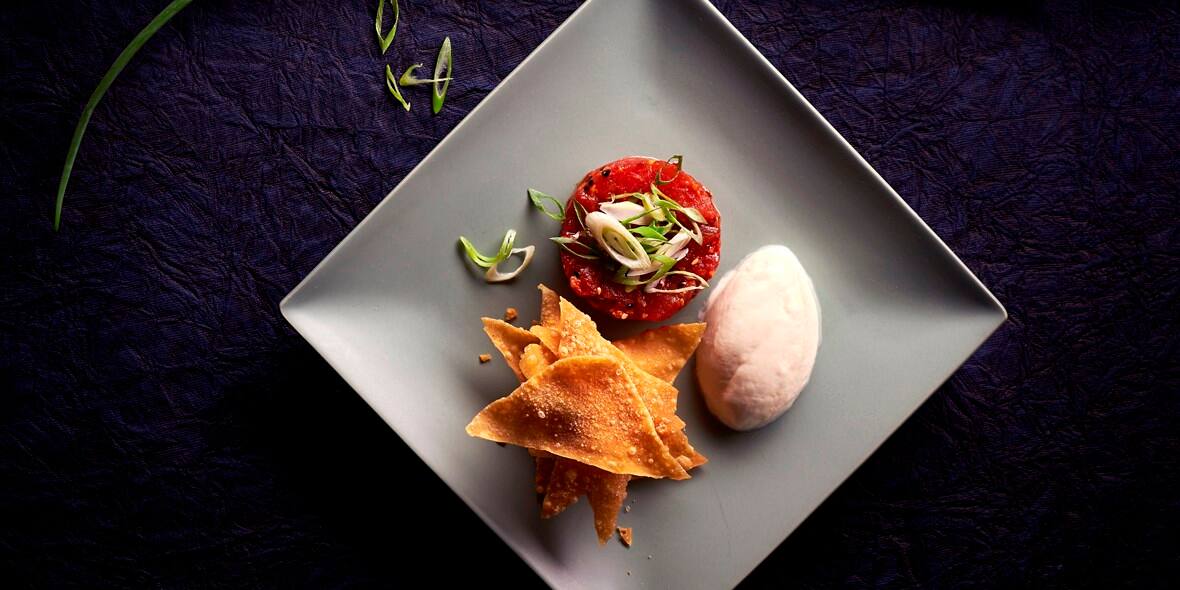 Sample an affordable five-star family brunch at Bread Street Kitchen, the brainchild of celebrity chef Gordon Ramsay. Located at Atlantis, The Palm, this restaurant boasts chic interiors, scenic outdoor seating and quintessential British fare. Savour a Michelin-style signature collection of starters, mains and desserts, infused with European influences. Kids can also make the most of the fun activities and treats, along with a complimentary visit to the Lost Chambers aquarium. 
Best for: Steak, just the way you like it
When: Fridays, 12:30-4pm
Cost: AED240 with soft beverages
3
Hitchki
If you're looking for an Indian restaurant that's fun and young, opt for a brunch at Hitchki. Tucked away in Grand Millennium Dubai, the restaurant injects a touch of nostalgia and creativity to traditional Indian cuisine. Vintage Bollywood vibes and a pun-filled menu make this youthful spot a local gem, especially thanks to their vivacious five-hour brunches. Sample inventive dishes such Hostel Ka Maggie (dorm-style pot noodles with a twist), vegetarian bao or paneer dim sum while live DJs play your favourite Bollywood hits, old and new.
Best for: Nostalgia with a twist 
When: Fridays, 12-5pm
Cost: AED199 with soft beverages
4
KYO Restaurant and Lounge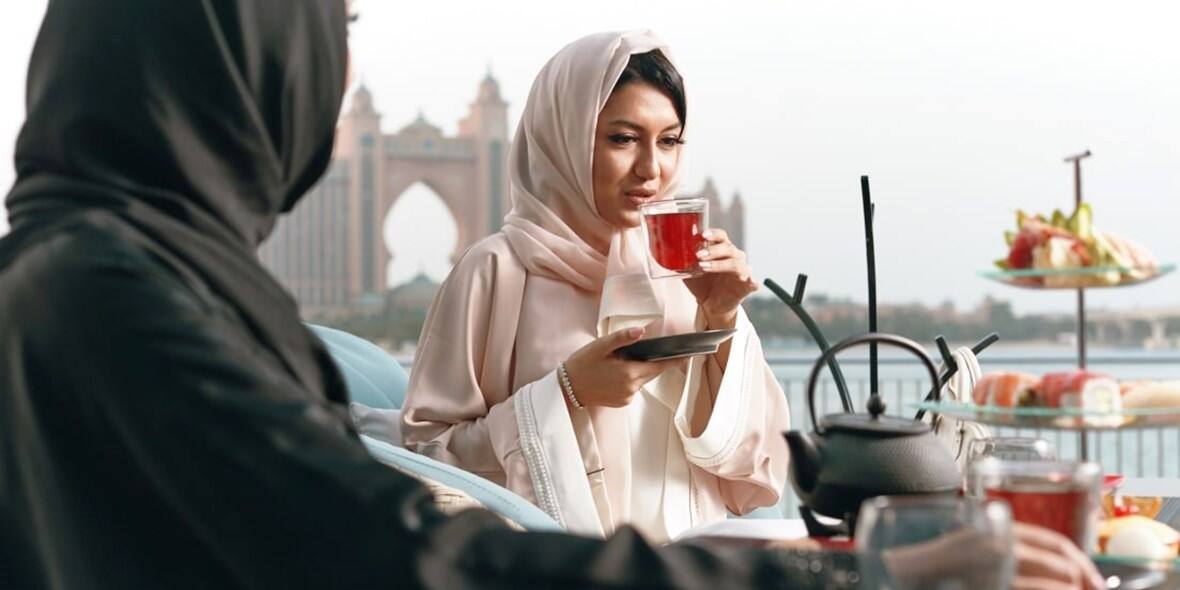 Traverse routes to Japan as you devour authentic culinary specialities at the KYO Restaurant and Lounge. Comfortable couches and enchanting sounds of surrounding fountains set the perfect mood for brunch. Experience a contemporary intermingling of Eastern and Western flavours, as you begin with 'Br',  a western breakfast meal; then move onto the 'Unch', an Asian extravaganza. When here, don't miss out on the best sushi in town crafted by talented chefs. After a hearty meal, take a stroll down waterside at The Pointe. 
Best for: Japanese flair
When: Fridays and Saturdays, 12-4pm
Cost: AED125 with soft beverages
5
AB's Absolute Barbecues
It's always better to go with an empty stomach to AB's, simply because that's how exciting their menu is. Indulge in a DIY indoor barbecue concept all the way from India at this casual restaurant. AB's Absolute Barbecues boasts an elaborate buffet featuring over 17 varieties of starters, 16 different delicious mains, and over 12 kinds of desserts. Pick your meat, vegetables, seafood and sauces, and see them grilled to perfection by expert chefs. 
Best for: Barbecue bites
When: Fridays and Saturdays, 12-3:30pm
Cost: AED79 buffet only