Food & Drink
Cat cafes, rider pit stops and robot baristas: Dubai's quirkiest cafes
Stop by these unconventional hotspots in Dubai for coffee and conversation, with a side of creativity.
Stop by these unconventional hotspots in Dubai for coffee and conversation, with a side of creativity.
1
Tania's Teahouse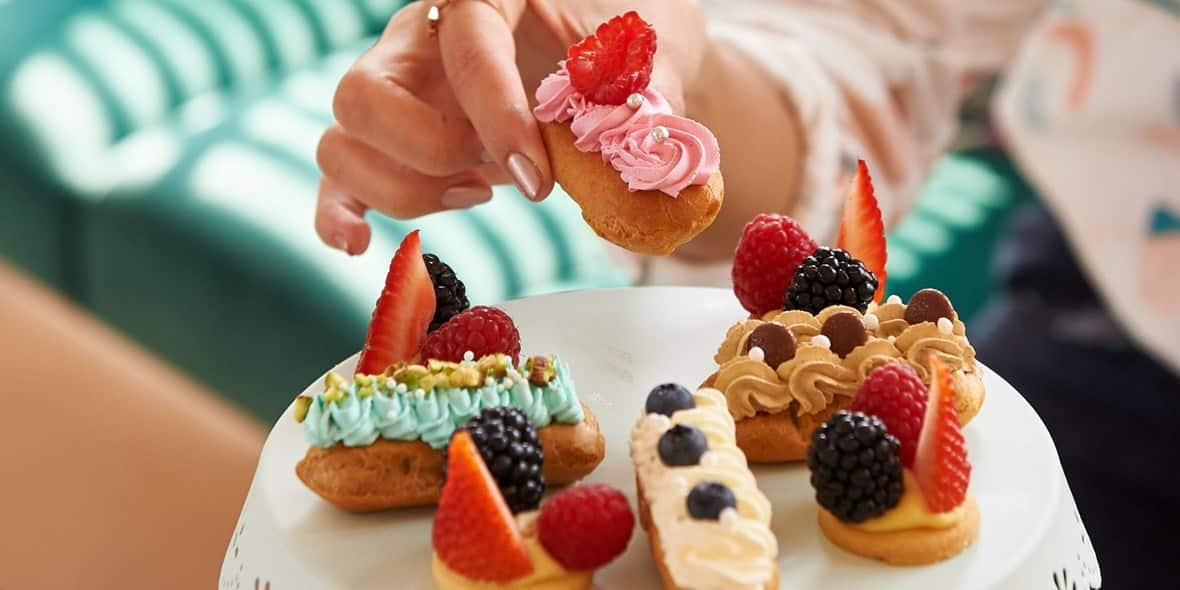 Dubai's cutest addition to its cafe scene is Tania's Teahouse. Step inside the quaint cafe and 'pink' is the only hue you will see. Housed in a two-storey villa near Burj Al Arab, this venue is awash in candy tones. Tea is obviously the order of the day, while the menu is filled with quirky puns such as Socie-tea Snob and Don't Chai This at Home, to name a few. If you're peckish, there are healthy bites to choose from too. More than just a space to savour, there's also a fun gift shop to peruse before you leave.
2
Comptoir 102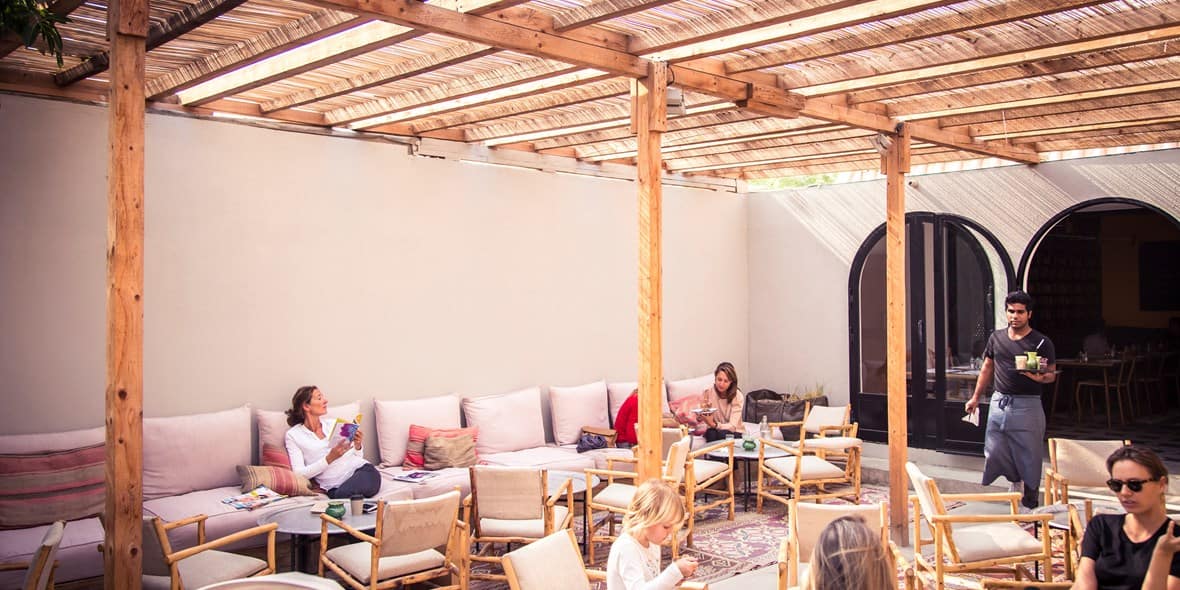 A French concept store and organic cafe, Comptoir 102 in Jumeirah is home to an array of fashion and interior designs, as well as nutritious bites. A go-to for Dubai's health-conscious, the cafe offers raw, gluten-free and vegan options, as well as organic juices and smoothies. Afterwards, browse through the store's curated selection of apparel, accessories and home decor that's classic, chic and always on trend.
3
Roseleaf Cafe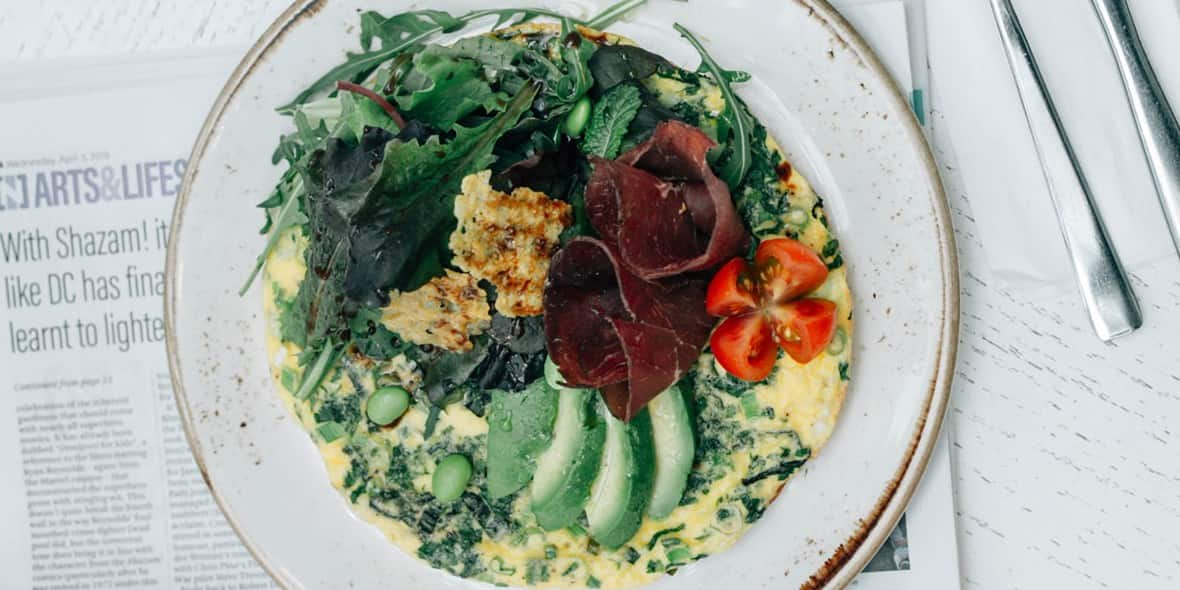 Roseleaf is a well-known coffee lover's haven using speciality beans, exclusively roasted for the cafe. Tucked away in the FitLab gym at Emirates Golf Club, you can enjoy delicious home-cooked food with cultural influences from the Middle East, Australia and New Zealand amid a lush backdrop of greenery. The feel-good menu is affordable and sumptuous, offering everything from nourishing soups and salads, to large cake slices and daily lunch specials.
4
The Sum of Us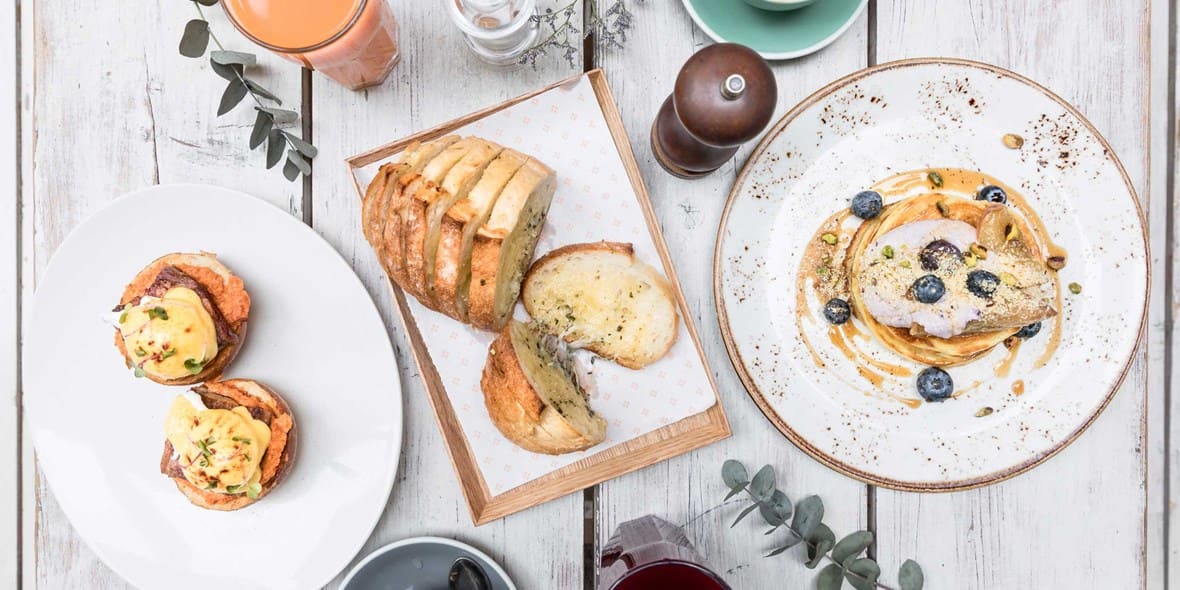 From the team behind Tom & Serg comes an artisan space that is full of creativity. Located in the north of the city, The Sum of Us attracts the trendiest crowd of locals and expats, who come to experience a diverse menu full of flavour. Their specials change regularly, with gluten-free options and local produce from nearby desert farms. This bakery and cafe also features an in-store roastery, where their expert staff can advise on the best beans.
5
SEVA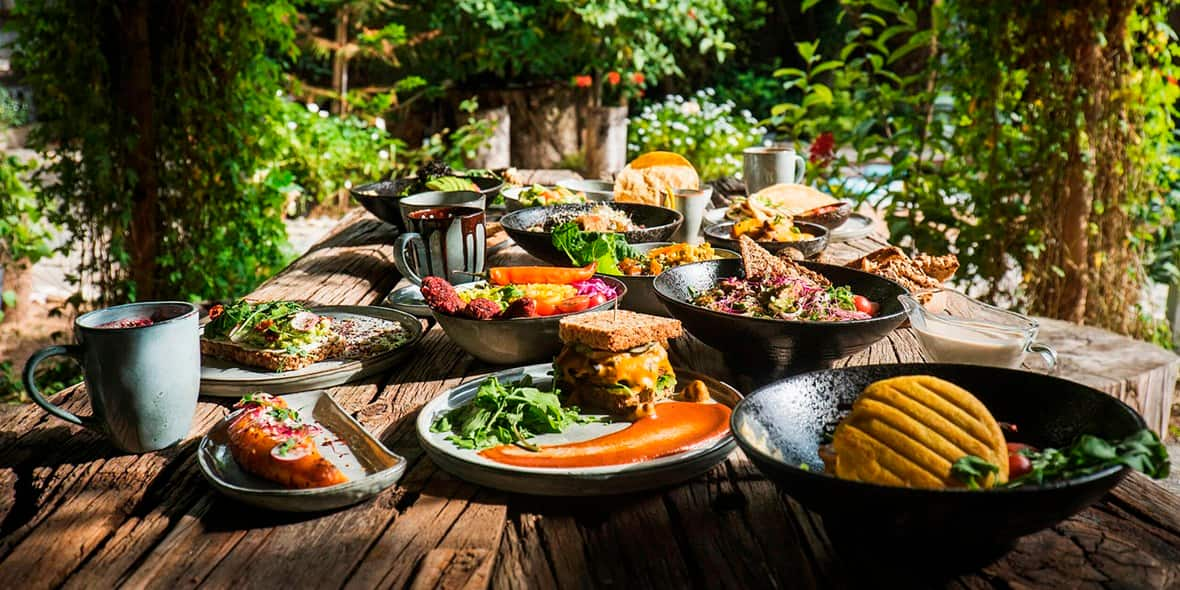 This cafe is nestled within a Jumeirah wellness centre and concept shop. The cafe's comfortable seating options are perfect for an afternoon gathering over one of their vegan-friendly treats. The garden oasis ambience is peaceful, with plenty of leafy greens, wooden furniture and pergolas for cover. All dishes are free from sugar, gluten and dairy, without compromising on taste. Choose from a variety of desserts, smoothies and main courses that are just bursting with flavour.
6
Culinary Boutique
When walking into the Culinary Boutique, you'll be forgiven for thinking you've mistakenly wandered into a furniture store. With comfy throw pillows against a warm brass and aqua colour scheme, the interiors of this Jumeirah cafe is incredibly trendy. Part cafe, part cooking school, Culinary Boutique is a hive of activity, and very serious about food. The menu features bestsellers such as the Arabic breakfast with hummus, halloumi salad and locally-sourced eggs.
7
Cafe Rider
Cafe Rider is the perfect spot for motorcycle enthusiasts, or anyone looking for a quiet spot to enjoy some quick refreshments. Situated in Al Quoz 
near

Alserkal Avenue

,
this cafe combines two of life's greatest kicks – coffee and custom bikes. Mingle with other riders or browse the in-store collection of apparel and accessories, while sipping on carefully-sourced local and international coffee prepared by the cafe's award-winning head barista. All the bikes on show are for sale and include choppers and old-school vintage creations, making this a great pit-stop for motorheads.
8
PDL Dubai
Men, if you're looking for a fun (and practical) stop for refreshments, head to PDL Dubai in Al Safa. Touted as a 'modern-day man cave', it is an unusual combination of a barbershop and coffee house all-in-one. It is a great place to hang out over espressos or try out a whole new look – the experts at PDL offer everything from trendy razor shaves to hair styling. Popular with the city's 
cycling community
, there are also a selection of massages to help you unwind, including targeted treatments for sportsmen.
9
Ailuromania Cat Cafe
Ailuromania is Middle East's first cat cafe. It's based on similar cat-therapy concepts in Japan and Taiwan, where it is believed that one is instantly calmed in the presence of furry felines. We wholeheartedly agree. Located in Umm Suqeim, the cafe has several resident cats, which are a mix of pedigree, stray and rescue, with names such as Mocha, Cappuccino, Mylo, Yoda and ET the hairless sphynx. It gets busy on weekends, so you may want to arrive early for a cup of coffee and a cuddle.
10
Robo Café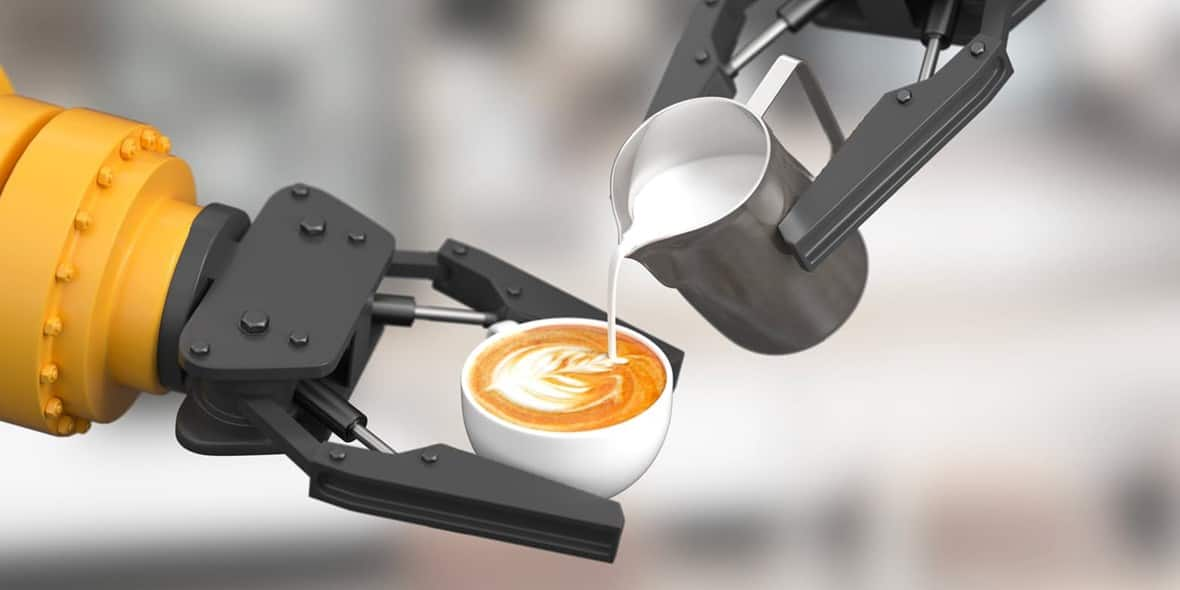 From the moment you take your seat and place your order on a tablet, you'll know you are in for a very different experience. Without a server in sight, robots – or more specifically robotic arms – not only make sure you receive your coffees, cakes and drinks efficiently, they entertain while you wait by 'dancing' to music. It's fascinating for children, so worth a stop if you are at Dubai Festival City Mall with family, but equally fun for adults too.
11
Charade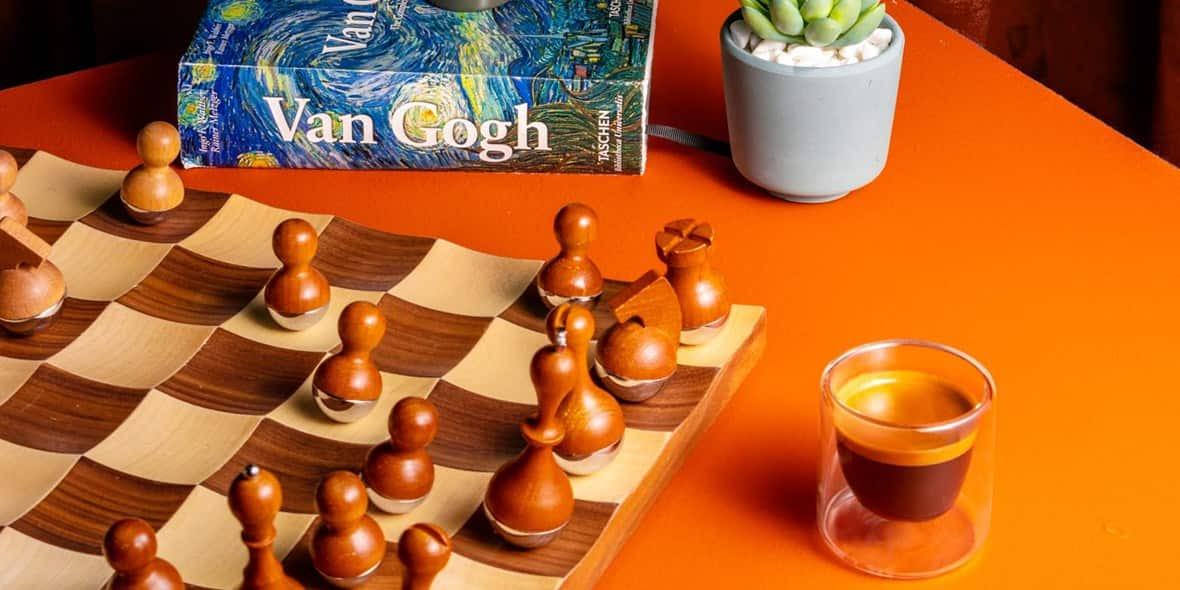 If you are into board games then heading to Charade at Wasl 51 will definitely be the right move. Jump on the trend for old-fashioned rounds of Scrabble and chequers while snacking on wings, tacos and salads. Cool interiors complement the theme with fans spending hours sharpening their game. Proving this is more than a passing craze is the fact that there are a plethora of other board game cafes in Dubai too, including Unwind in Al Barsha, Hive in The Greens, and The SIX at Downtown Dubai.