Food & Drink
Dine at Dubai's celebrity chef restaurants
Delight over Michelin tastes at these fine dining venues in the city.
Delight over Michelin tastes at these fine dining venues in the city.
1
Gordon Ramsay
The enigmatic British chef and restaurateur Gordon Ramsay needs little introduction, with a career boasting several Michelin stars, successful television shows and award-winning dining concepts. Some of Ramsay's international favourites have found memorable addresses in Dubai, so enjoy classic British fare at Bread Street Kitchen at Atlantis, The Palm and show-stopping cuisine at Hell's Kitchen at Caesars Palace in Bluewaters Island.
2
Nobu Matsuhisa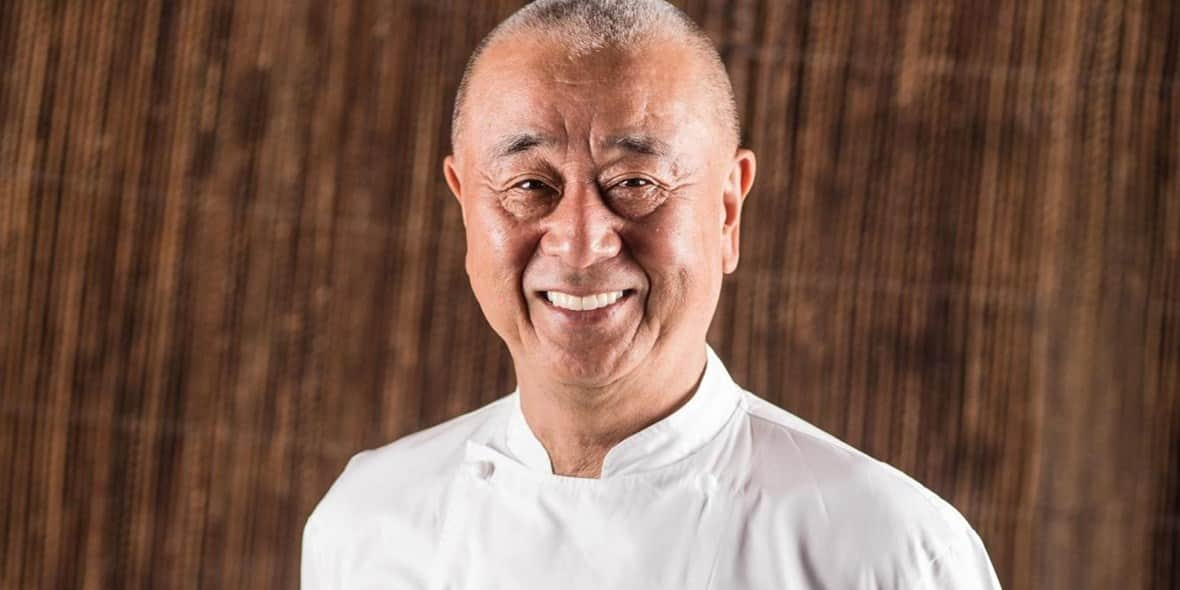 Down-to-earth Japanese food icon Nobu Matsuhisa is a major source of inspiration for discerning clientele across the globe. In 2008, he opened his celebrity-favourite hotspot, Nobu, at Dubai's Atlantis, The Palm, sparking the trend of modern Japanese dining concepts. At this buzzing restaurant, he artfully blends traditional and contemporary cuisine, with a touch of Arabian indulgence. 
3
Massimo Bottura
Massimo Bottura's experimental take on Italian cuisine may have met with mixed reviews in the beginning, but his three Michelin stars show a change of heart. Inspired by his hometown of Modena – known for opera, art and supercars – Bottura's debut Osteria Francescana quickly gained fame as one of the best restaurants in the world. W Dubai –The Palm features one of his newer gems, Torno Subito, a chic yet casual 1960s-style eatery where you can enjoy playful Italian delicacies by the water. Expect crowd-pleasing dishes; the Chef's Favourite Pizza is sprinkled liberally with truffle while the pasta section features his trademark cacio and pepe spaghetti and Tagliatelle Ragu.
5
Akira Back
With over 20 years in the game, Akira Back's style embraces his zest for adventure. He's a prolific restauranteur with 16 restaurants worldwide, and more in the works, each demonstrating his global appeal. Dubai is on that star-studded list of notable eateries. The eponymous Akira Back at W Dubai – The Palm serves bold Japanese cuisine with Korean and international influences, while Paru at Caesars Palace Bluewaters is home to modern Japanese fare.
8
Pierre Gagnaire
Pierre Gagnaire's fearless approach to cuisine is what makes him a trailblazer in the global fusion movement. The French cuisinier earned three Michelin stars by playing with his food, matching unalike flavours for rich and memorable dishes. His penchant for the eccentric is also apparent at his Dubai-based restaurant and lounge, Pierre's Bistro at Dubai Festival City. Playful and young in its surroundings, the menu is diverse enough to satisfy global gourmands.
9
David Myers
It's only fitting that the famed 'gypsy chef' chose Dubai as a base for his latest venture, a city with millions of visitors. His food takes cues from his eclectic experiences, melting diverse tastes into one plate. He's behind not one, but two culinary gems at Renaissance Downtown Hotel by Business Bay – Bleu Blanc features exceptional southern French specialties and a charming outdoor terrace, while BASTA! presents unforgettable tastes from Italy.
11
Yannick Alléno
Hotels on the Palm Jumeirah draw crowds not just because of the one-of-its-kind location, but also for the culinary star power. Take for instance three-Michelin-starred chef Yannick Alléno, whose modern take on traditional French cuisine has been attracting foodies at The One&Only The Palm since 2010. From the glamorous design to the impeccable plating, prepare to enjoy a sophisticated dining experience.
12
José Avillez
What sets Portugal's José Avillez apart from his contemporaries is his desire to go the extra mile. Taking cues from his motherland's landscape, from vast oceans to pine forests, Avillez elevates Portuguese cuisine to cosmopolitan palates. It's no surprise that he chose Dubai to open his first international restaurant, Tasca at the Mandarin Oriental Hotel. It's a 'fun-dining' experience, mixing seamlessly into city's multicultural vibes. 
13
Virgilio Martínez Véliz
No one does Peruvian cuisine like Virgilio Martínez Véliz. Celebrity alumni of Le Cordon Bleu, Véliz revives indigenous culinary traditions for the modern world, from recipe to ingredients. He brings his successful London-based concept Lima to Dubai's City Walk, adding a heavy dose of exemplary Incan heritage to the lifestyle destination's eclectic flavour profile. 
14
Masaharu Morimoto
World-renowned chef Masaharu Morimoto has perfected his signature taste using a complementary balance of Japanese and Western styles. He treats food as an art, perfecting each dish to stand out on its own. Along with restaurants in Delhi, New York, Las Vegas and Tokyo, the food master launched Morimoto Dubai in 2017, which quickly climbed the ladder as one of the city's favourite haunts for slick Japanese.
15
Heinz Beck
If there's one thing German-born, three-Michelin starred chef Heinz Beck excels at, it's modern European gastronomy. He approaches the cuisine from every angle, innovating with simple ingredients, while keeping nutrition at the heart of the dish. He distills contemporary Italian fare down to its elegant and flavourful core at Social by Heinz Beck, located at the Waldorf Astoria on Palm Jumeirah. 
16
Mauro Colagreco
Forging his own path based on the techniques and teachings of his distinguished French mentors, Mauro Colagreco is a culinary force to be reckoned with. He blends his Argentinian heritage with the Italian ancestry of his culinary teams to create dishes that strike a resounding chord. Sample his trifecta of Michelin-certified experience, masterful intuition and natural talent at the supremely sophisticated Celebrities by Mauro Colagreco restaurant in One&Only Royal Mirage.