Experiences
Your guide to Dubai's best hotel pools
Want to retreat by the water with a good book or splash about with your kids? Here are Dubai's top five summer-proof pools.
Want to retreat by the water with a good book or splash about with your kids? Here are Dubai's top five summer-proof pools.
1
Family fun at Le Meridien Mina Seyahi
There's nothing better than a relaxing family day out by the pool at one of Dubai's many luxe hotels. And Le Meridien Mina Seyahi's is one of the best, equipped not only with a dedicated children's pool, but four other pools and a private beach for adults and older children. The hotel also operates an exclusive Kids' Club for guests and non-guests between 9am and 6pm, entitling you to a few stolen hours of child-free respite. Don't worry about exposing your children to the summer sun, these year-round shaded pools will keep your little one's skin well protected. 
2
Ultimate relaxation at Madinat Jumeirah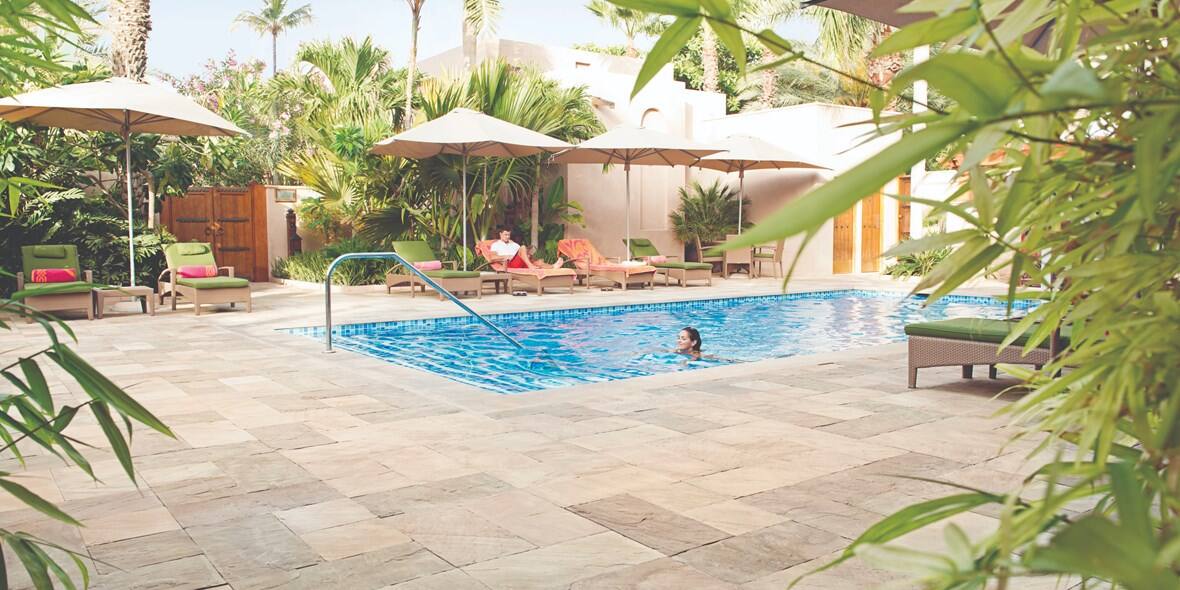 Another hotel that offers children both protection in the pool and exciting activities is Madinat Jumeirah. 
A longstanding Dubai favourite and still regarded as one of the city's best luxury all-rounders, this hotel complex is a hit with kids and adults alike. Young explorers can find a jam-packed schedule of activities at the Sinbad's Kids Club, while parents can lounge at a beach cabana in total peace, while being waited on hand and foot by first-class staff.
3
Infinity and beyond at Burj Al Arab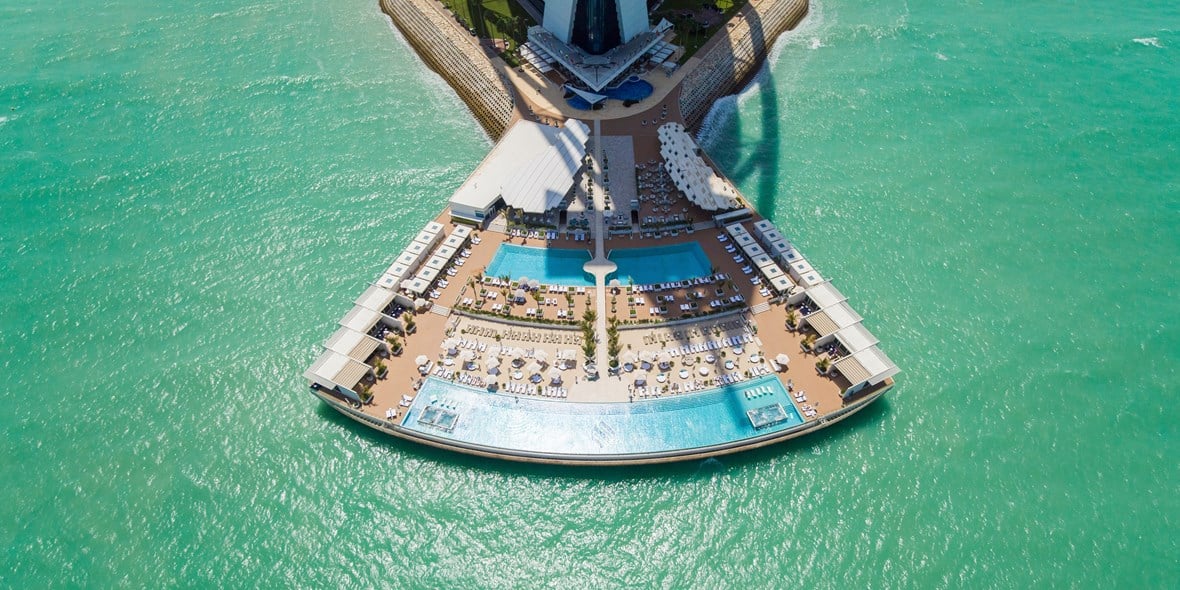 One of Dubai's most famous landmarks, the Burj Al Arab takes the business of leisure seriously
. Trust the skilled team at this ultra-luxurious hotel to make your plans to unwind worth every penny. There's a team of waitstaff poolside to ensure you have enough shade and refreshments at all times. Wade through either the fresh water pool or the stylish salt water infinity pool, surrounded by world-class amenities and scintillating views overlooking the Arabian Gulf. 
4
Picture-perfect luxury at One&Only The Palm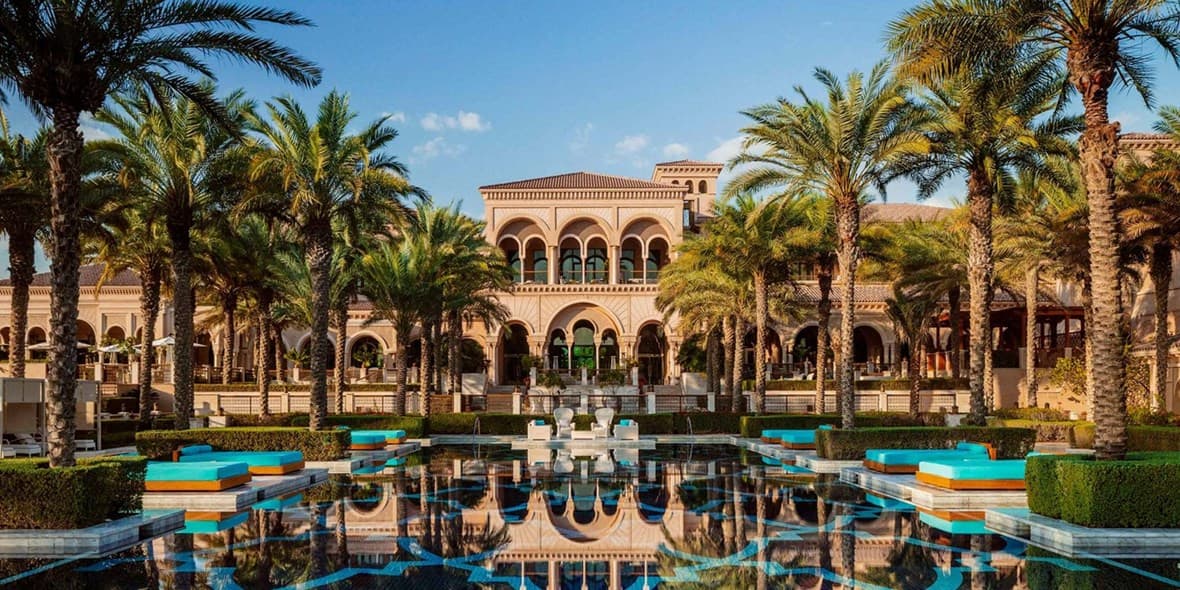 If you are looking for serenity and absolute indulgence, a day at One&Only The Palm will be deeply satisfying. Tuck into elegant surroundings on a huge daybed covered in fluffy towels and a large pool lined by palm trees swaying in the breeze. Expect total relaxation for you, and fun for the little ones. The activity-packed Kids Only programme and guided water-skiing, swimming and tennis lessons will keep children entertained. 
5
Rooftop relaxation at The Address
Surrounded by sparkling views of Dubai Marina, The Address hotel places you within close proximity to one of the most impressive waterways in the city. There's no such thing as a dull day when you stay in the middle of a world-class dining and entertainment precinct. The comfortable hotel is also home to a gorgeous infinity pool that will make you feel like your super-yacht might be docked on the pier below. Enjoy breathtaking views and unwind after a busy week.