Food & Drink
Quintessential Dubai dining experiences
Discover once-in-a-lifetime treats at the best dining places in Dubai.
Discover once-in-a-lifetime treats at the best dining places in Dubai.
1
Record-breaking views at At.mosphere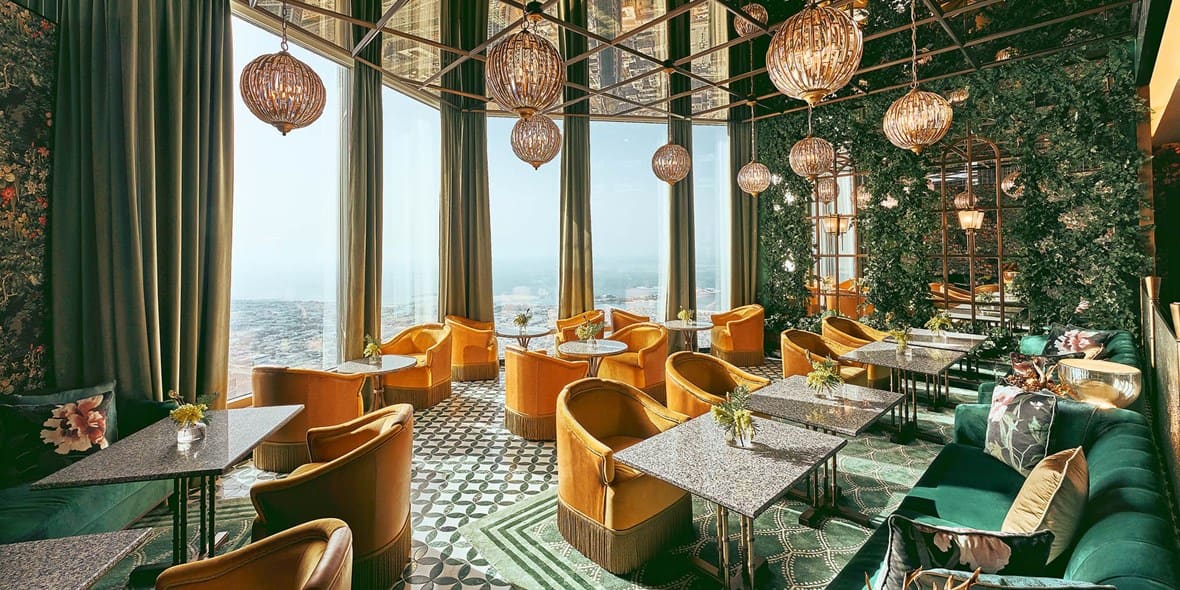 3
Dine underwater at Ossiano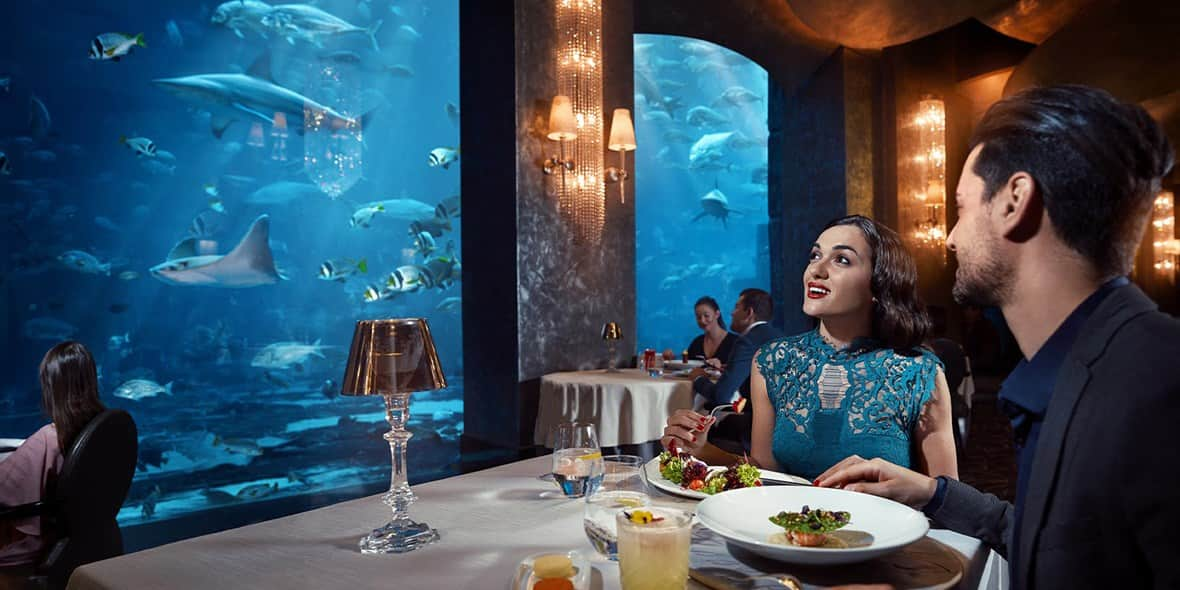 Renowned as one of the best fine dining places in Dubai, Ossiano at Atlantis, The Palm presents an underwater-themed setting that always inspires. Head over to enjoy dinner with a difference thanks to tasting menus that feature fine Mediterranean flavours from the land and sea. The best part? You'll be dining in great company, as sharks and shoals of colourful fish glide right past your table thanks to the restaurant's giant aquarium walls.
4
Emirati feasts at Arabian Tea House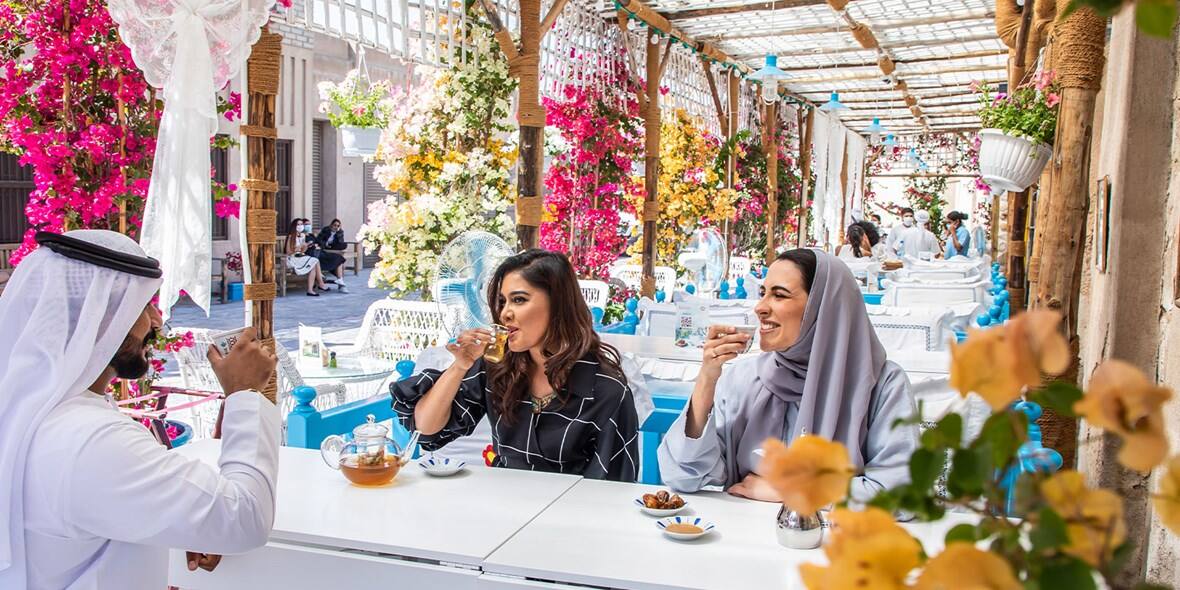 Tucked away in the alleys of 
Al Fahidi Historical Neighbourhood
, Arabian Tea House
 is where sepia-toned Arabic heritage meets an idyllic Mykonos vibe. Feast on an eclectic selection of tasty fare, including authentic Emirati dishes such as the rice-based chicken 
deyay
, fish 
machboos 
and spiced meat grills. Relax in the leafy courtyard of the wind tower-style building, amid billowing white canopies and white wicker furniture, and experience traditional dining in Dubai.
5
Hipster café vibes at Tom & Serg
On-trend menu with fresh ingredients? Check. Speciality coffees? Check. Achingly cool crowd? Check. Find all that and more at Tom & Serg. Located in the industrial
Al Quoz
district, this is one of Dubai's first on-trend cafés and makes the art of coffee a real revelation. Relish a wholesome breakfast bowl or bite into a delectable burger, so you can soak up the family-friendly atmosphere while you're dining in Dubai. While you're in the neighbourhood, explore the nearby contemporary arts district, Alserkal Avenue.
6
Have it all at Pier 7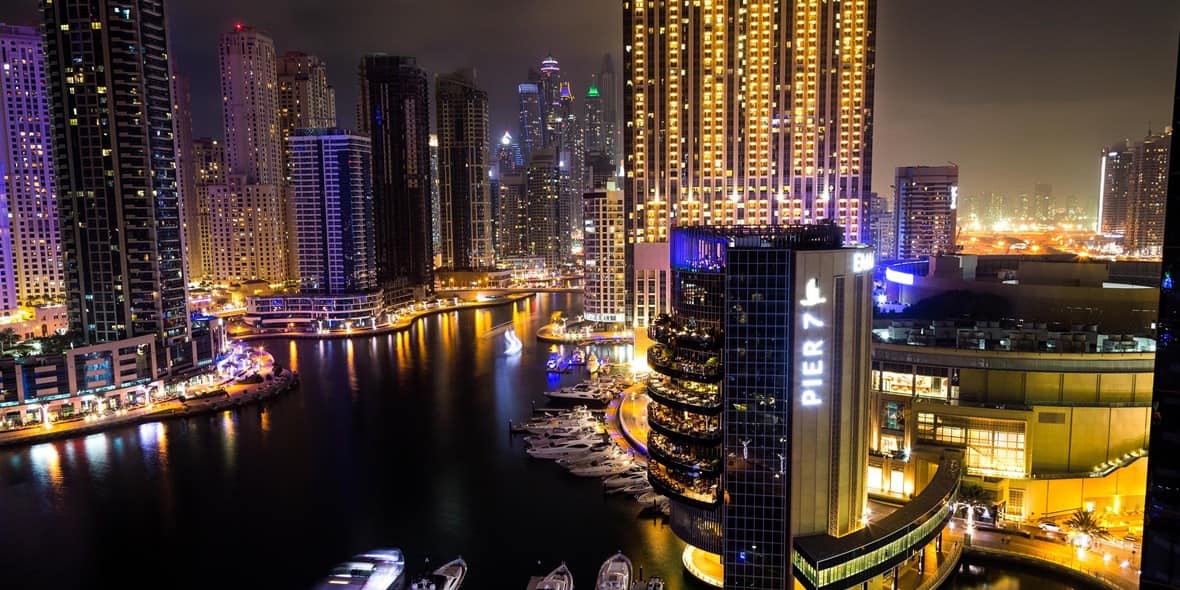 This dining destination in Dubai Marina offers incomparable views, with seven restaurants to choose from across seven floors. Tuck into hearty menus featuring international specialities, with plenty of local and regional inflections. From flavourful sushi at Asia Asia to Latin American surprises at Mama Zonia, you can't go wrong. Remember to book a terrace table to take in the picture-perfect tableau of luxury yachts parked on glistening waters, towering skyscrapers and vibrant waterfront promenade.
7
Celebrity chef fare at Hell's Kitchen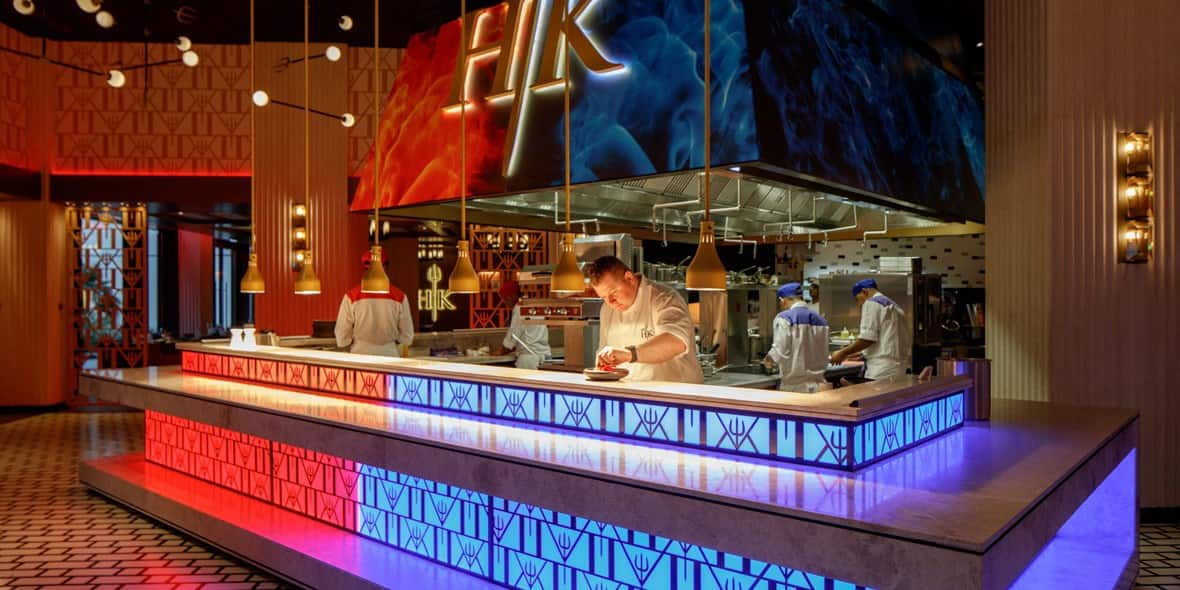 8
Authentic flavours at TOMO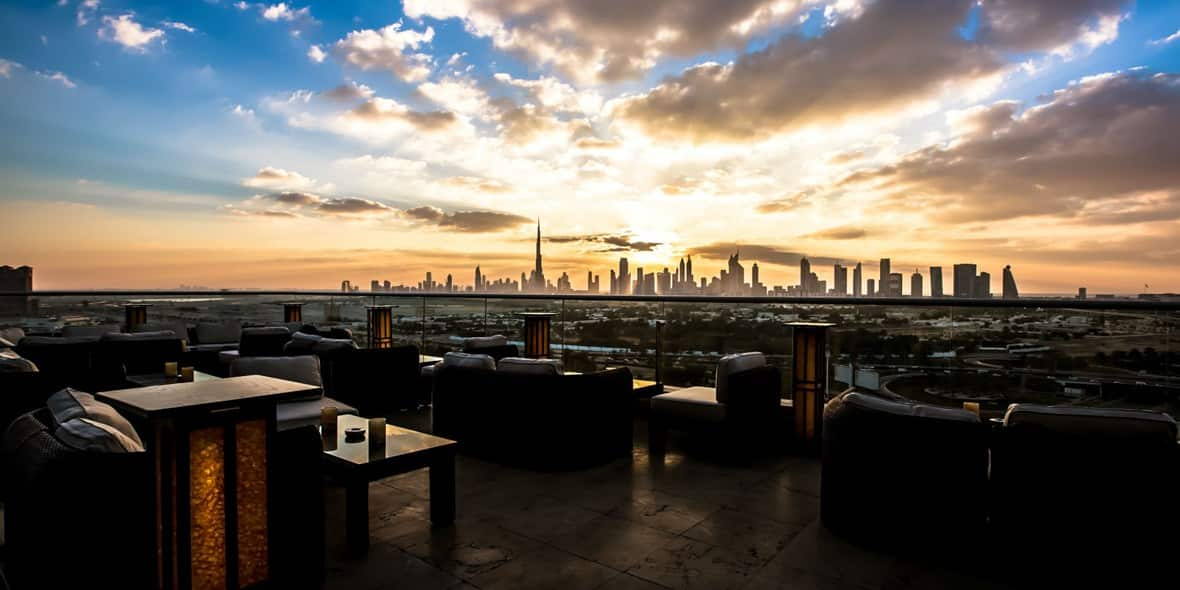 This city is home to a world of flavours, as restaurants serve up authentic dishes from homelands near and far. Fans of Japanese cuisine, for example, won't be disappointed with an incredible range to choose from across Dubai, though TOMO remains a firm favourite with locals. Cherish a traditional welcome and panoramas of Dubai's skyline from the aptly-named TOMO Views lounge before taking a seat at low-seating tatami tables for a memorable meal from the land of the rising sun. Don't forget to order the fatty tuna sashimi, a speciality here.
9
Desert dining at Sonara Camp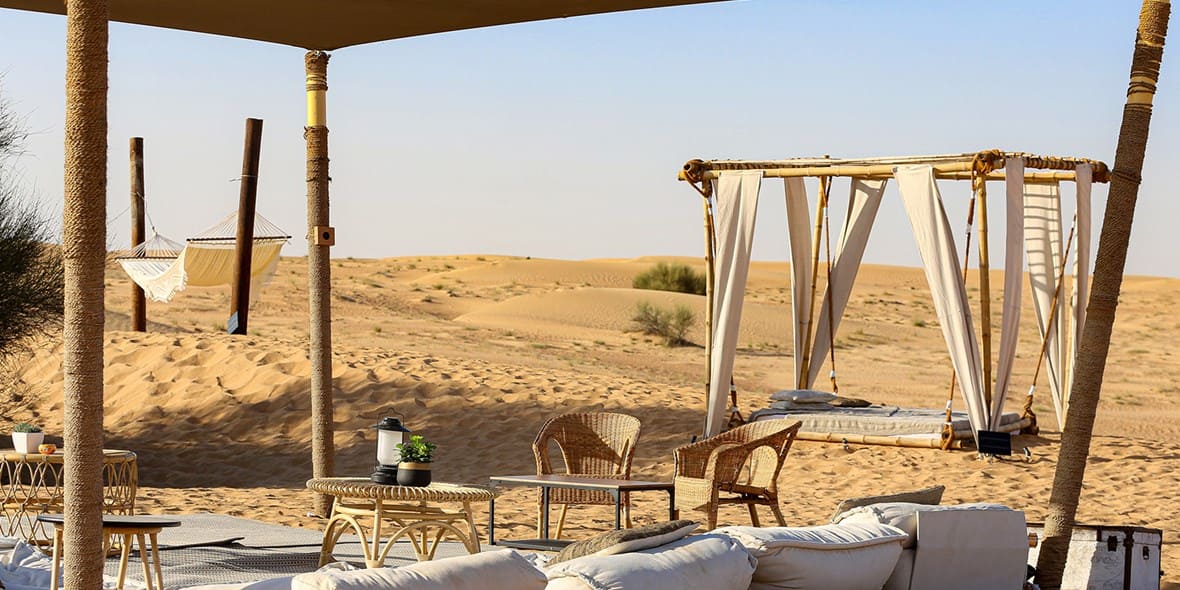 Swap the city for the serene and enjoy a meal on the sands of Dubai's desert. Sonara Camp is an unforgettable restaurant, and one of the best fine dining places in Dubai, with a menu of regional and international classics, including special options for vegan and vegetarian diners served up from the open-air kitchen. The already magical desert setting is enhanced with chic ambient lighting and slick service, creating a sense of occasion. Afterwards guests can enjoy an array of activities and live entertainment – you won't be disappointed.