Food & Drink
Quintessential Dubai dining experiences
Discover stellar once-in-a-lifetime treats you won't find elsewhere, at the best dining places in Dubai.
Discover stellar once-in-a-lifetime treats you won't find elsewhere, at the best dining places in Dubai.
1
Record-breaking views at At.mosphere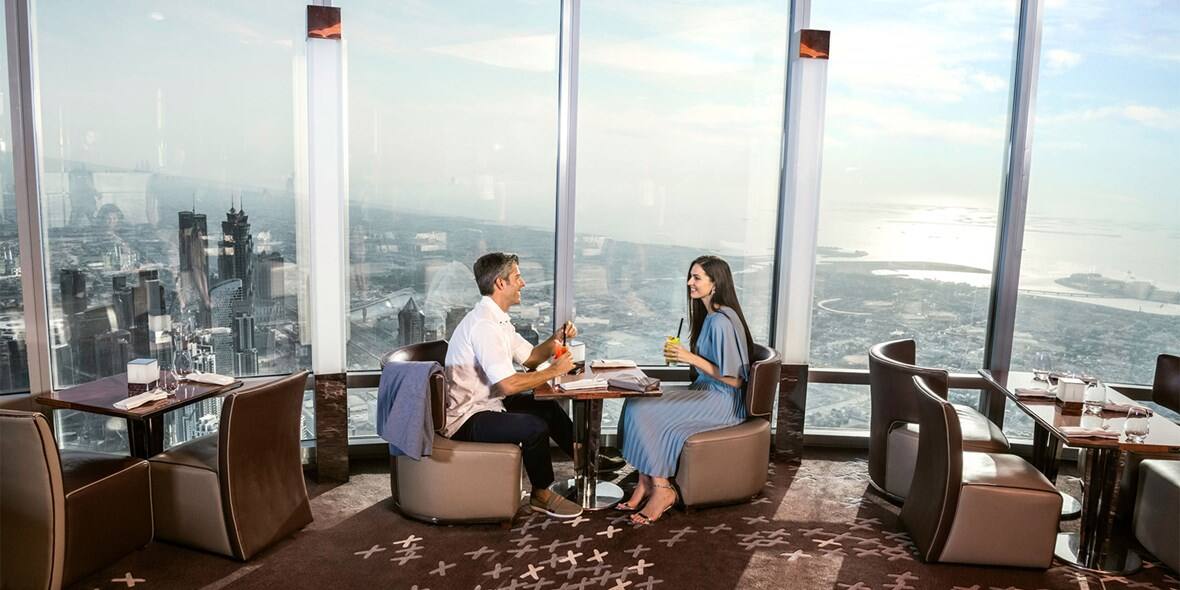 2
Seaside meals to savour at Scape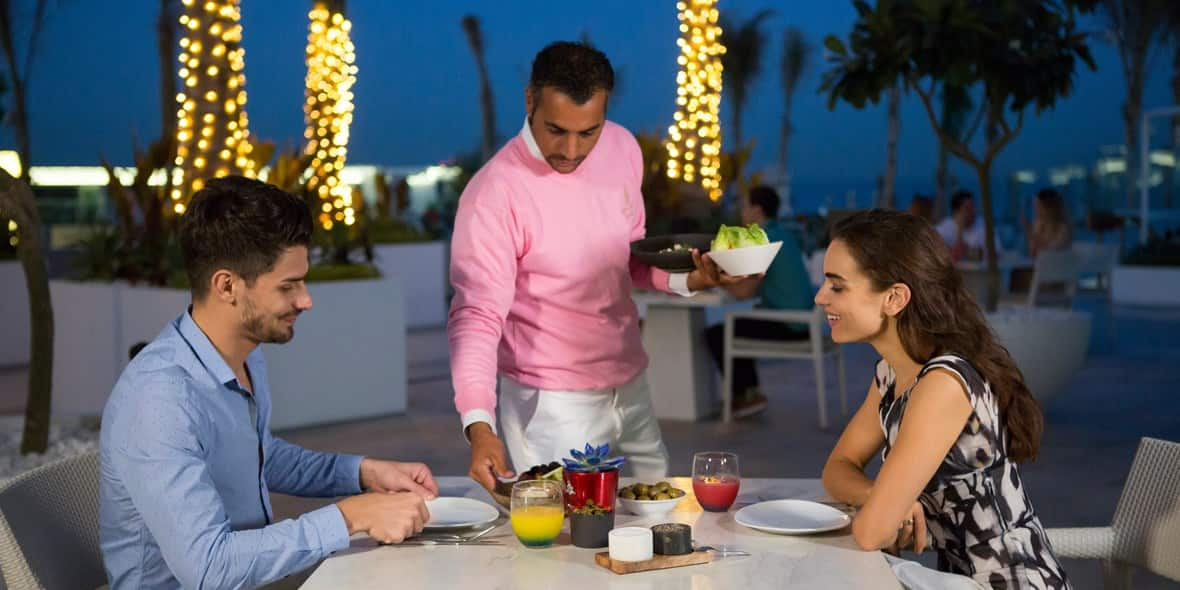 Wouldn't it be nice to dine at the beach? The city's shorelines are home to an array of restaurants, cafes and food trucks that each serve up something special. For an unforgettable meal under the stars, book a table at Scape restaurant, housed in the terrace extension of the sail-shaped Burj Al Arab hotel. The restaurant serves up Mediterranean cuisine in style, and if you find it hard to choose from the menu, order the seafood signatures such as Maine lobster and king crab sliders.
3
Dine underwater at Ossiano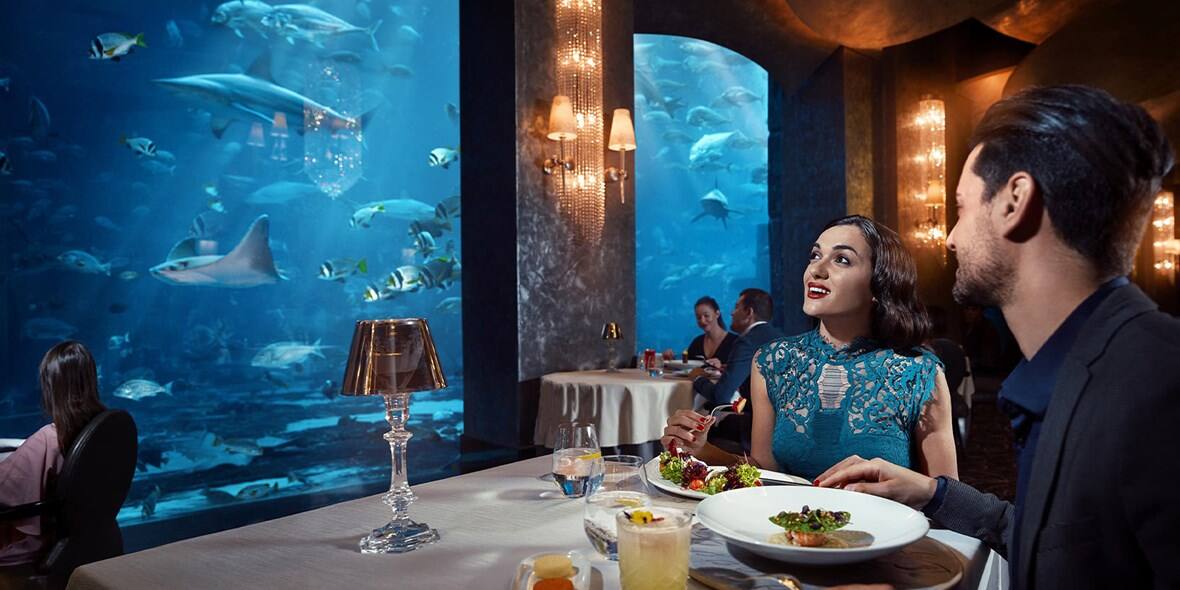 Renowned as one of the city's best fine dining places in Dubai, Ossiano at Atlantis, The Palm presents an underwater-themed setting that always inspires. Head over to enjoy dinner with a difference thanks to tasting menus that feature fine Mediterranean flavours from the land and sea. The best part? You'll be dining in great company, as sharks and shoals of colourful fish glide right past your table thanks to the restaurant's giant aquarium walls.
4
Emirati feasts at Arabian Tea House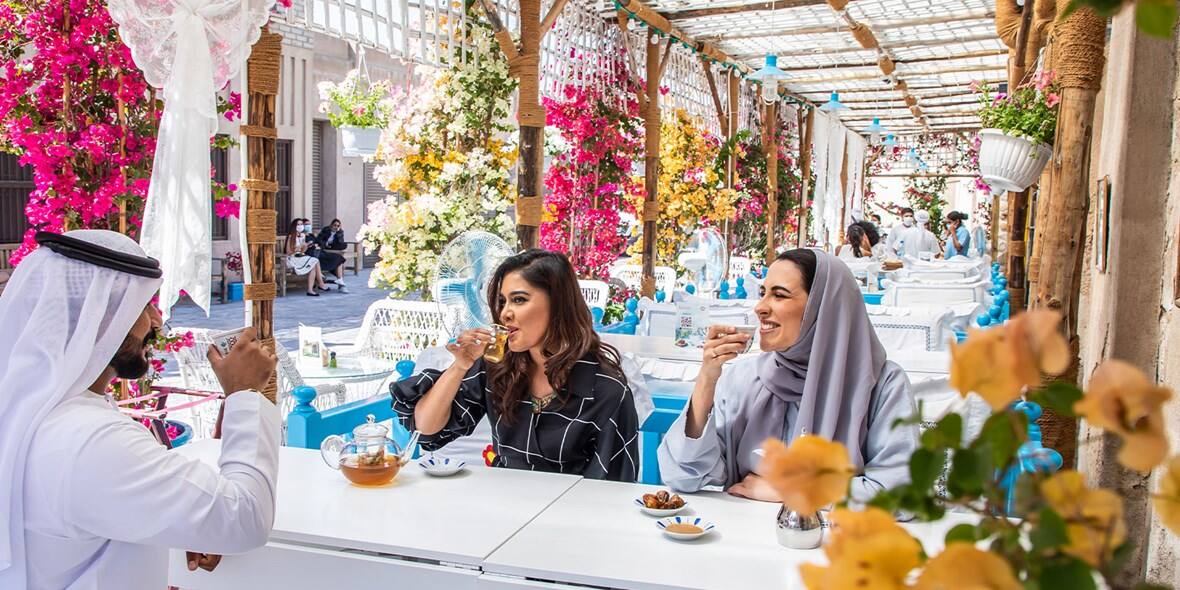 5
Hipster café vibes at Tom & Serg
On-trend menu with fresh ingredients? Check. Specialty coffees? Check. Achingly cool crowd? Check. Find all that and more at Tom & Serg. Located in the industrial
Al Quoz
district, this is one of Dubai's first on-trend cafés and makes the art of coffee a real revelation. Relish a wholesome breakfast bowl or bite into a delectable burger, so you can soak up the family-friendly atmosphere while you're dining in Dubai. While you're there, explore the nearby contemporary arts district, Alserkal Avenue.
6
Have it all at Pier 7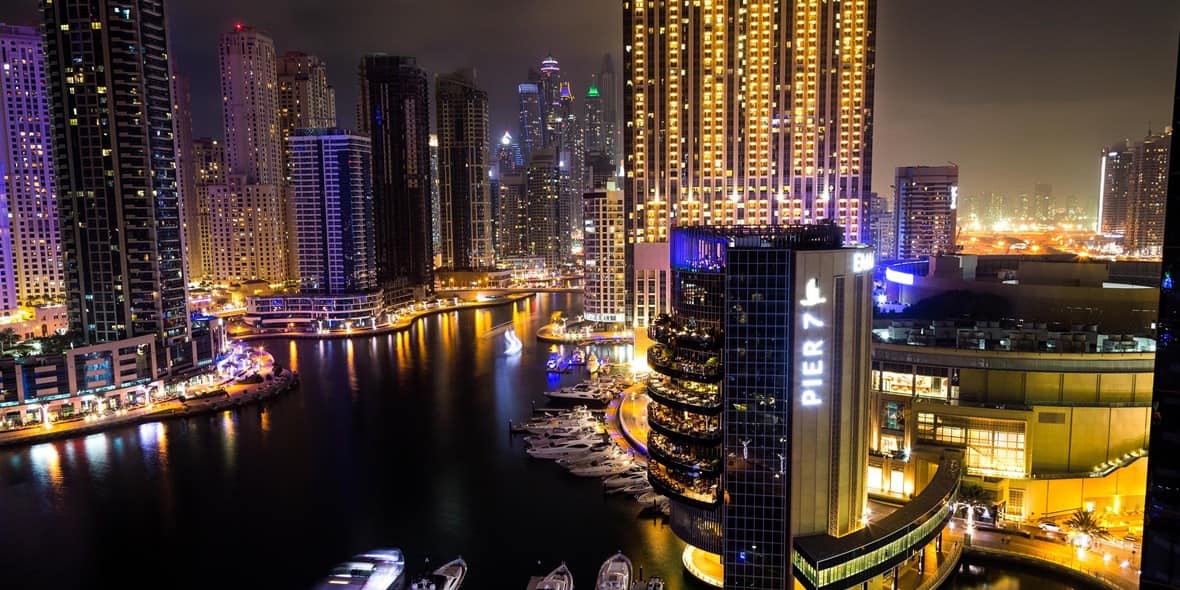 This dining destination in Dubai Marina offers incomparable views, with seven restaurants to choose from across seven floors. Tuck into hearty menus featuring international specialties, with plenty of local and regional inflections. From flavourful sushi at Asia Asia to Latin American surprises at Mama Zonia, you can't go wrong. Remember to book a terrace table to take in the picture-perfect tableau of luxury yachts parked on glistening waters, towering skyscrapers and vibrant waterfront promenade.
7
Celebrity chef fare at Hell's Kitchen