Food & Drink
Dine at the best restaurants in Dubai Mall
With stunning views and delicious cuisine, don't miss the chance to dine at these exceptional mall restaurants.
With stunning views and delicious cuisine, don't miss the chance to dine at these exceptional mall restaurants.
1
Din Tai Fung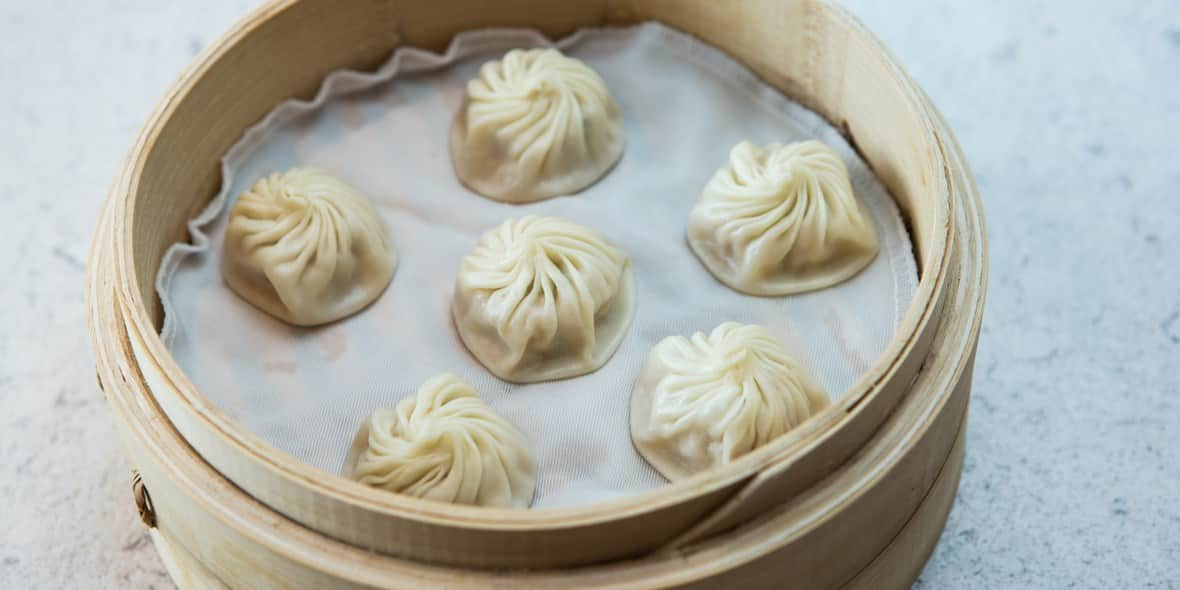 One of the most popular Asian restaurants in the city is continuing to charm visitors at Dubai Mall. Located on the lower ground floor, just steps away from The Dubai Fountain, this eatery is quite the hotspot for all xiao long bao lovers. Indulge in a fulfilling meal of soups, dumplings and noodles as you sit back and watch the food being cooked for you by highly-experienced chefs. Book in advance or be prepared for a long wait – that's just how popular the Taiwanese restaurant is. 
2
Somewhere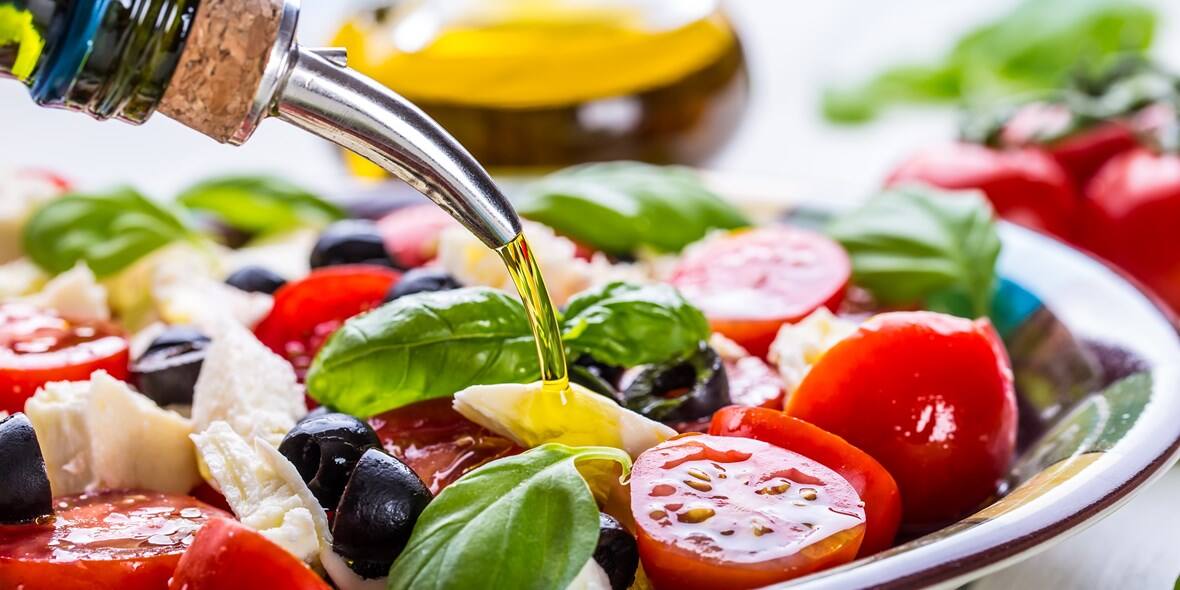 Nestled in a cosy spot within Dubai Mall's Fashion Avenue extension, this small but Insta-worthy eatery is ideal for a casual catch-up with friends. With a very literal promise to take you 'somewhere', the food here is inspired by the best flavours from around the world. Set out on a culinary escapade with intriguing fusion delicacies such as the guacamole hummus, chicken ouzi puff, batata harra fries and the kunafa croissant – all of which meld varying global flavours to spectacular effect.
3
Gia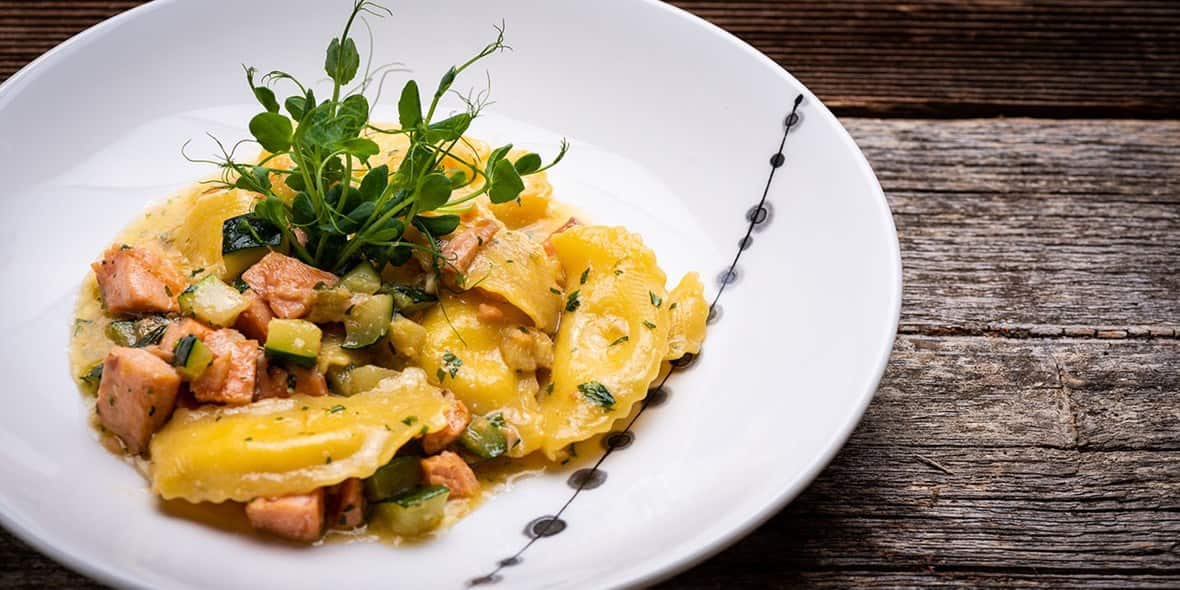 Fashion and gastronomy in Italy share at least two things in common: attention to detail and expert variety. Gia brings a taste of these elements to Dubai with an array of flavoursome Italian dishes set amid chic interiors and views of The Dubai Fountain. For the love of seafood, you should try the bavette allo scoglio – pasta infused with the rich flavours of clams, mussels, baby squid and parsley. Save room for a range of tempting desserts such as tiramisu classico or the Sicilian cannoli di ricotta. 
4
Peppermill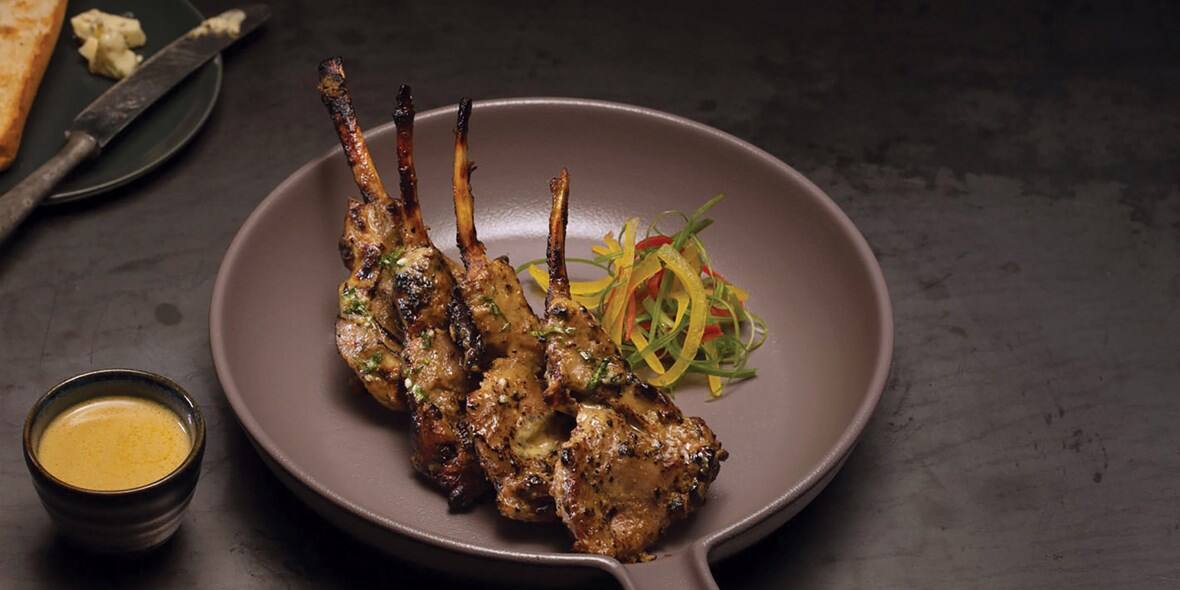 Peppermill provides a new perspective on Indian spices by taking traditional recipes and elevating them with an unexpected twist. Served at the start to all diners is a bowl of fresh, roasted makhana (lotus seeds). Move on to try a range of traditional flavours with a modern outlook, such as the chicken sev puri snack, brisket-style laal maas, or cod fish biryani. Offering both indoor and outdoor seating options, this restaurant provides the perfect setting for a flavour-packed family dinner.
5
Logma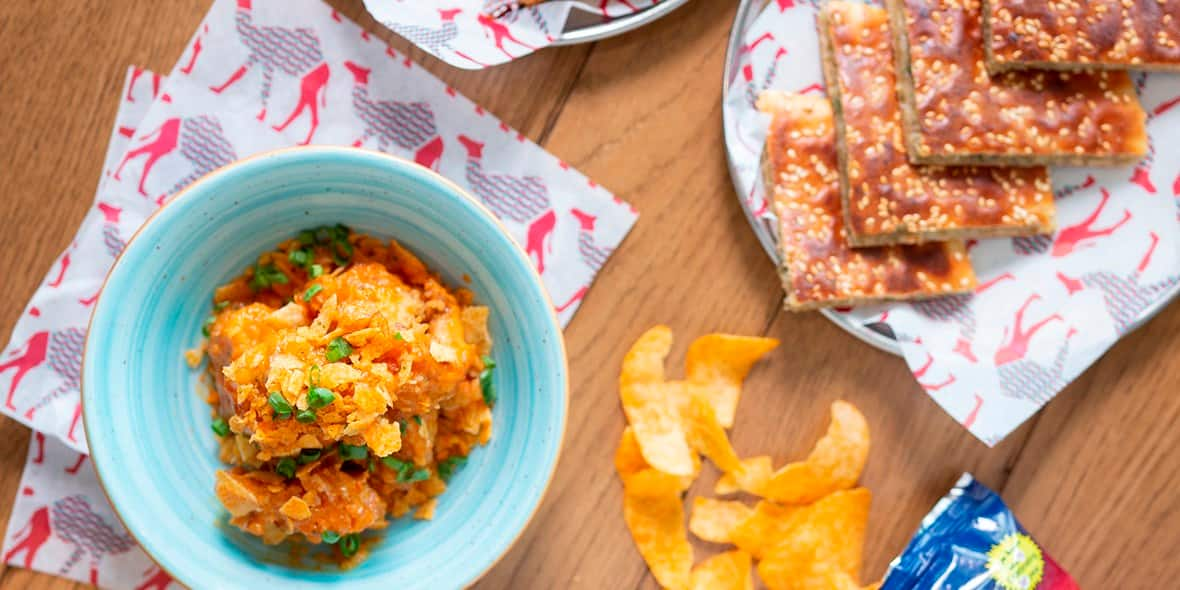 Get a taste of local cuisine with Logma, which offers traditional Emirati cuisine with a contemporary feel. Savour crunchy Khaleeji-style wings made with tender chicken, or dig into the signature Horlicks milk cake for a sweet treat – you'll soon figure out why it's become a bestseller. For someone who is getting to know the city of lights, this eatery aims to offer a modern Emirati dining experience like no other, with a colourful setting to match.
6
The Cheesecake Factory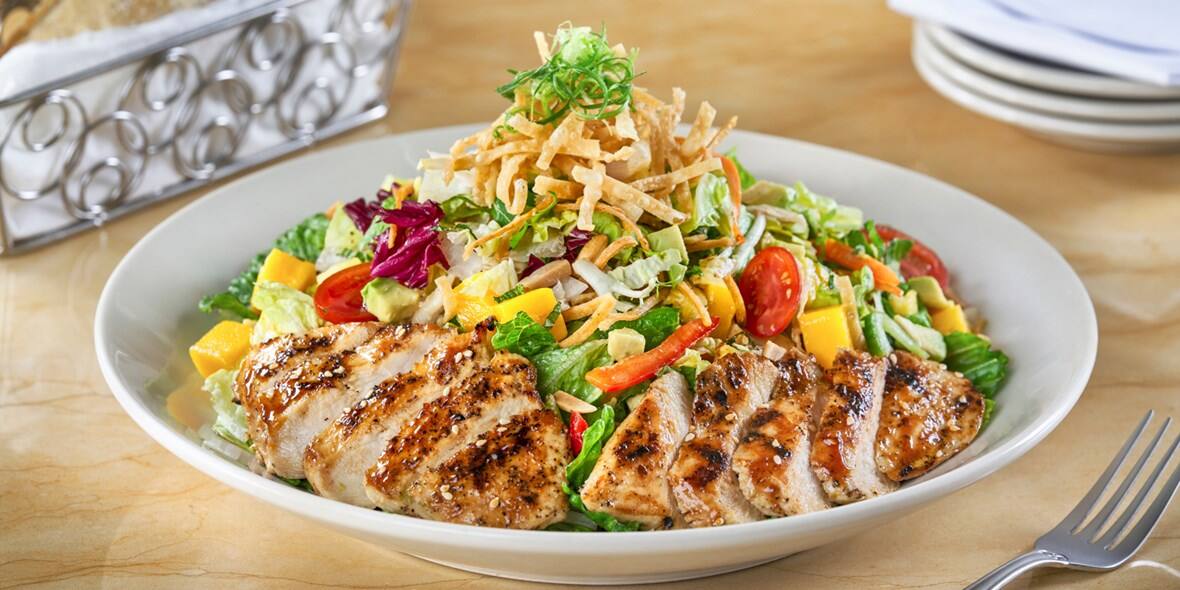 The casual dining experience at The Cheesecake Factory is a surefire hit. Indulge in a delectable collection of more than 250 dishes, including pastas, pizzas, appetisers and fresh fish mains. Diet-conscious? The restaurant also offers a low-calorie SkinnyLicious Menu, with plenty of guilt-free treats. When here, try the celebrated Cajun jambalaya pasta and decadent desserts, such as the white chocolate raspberry truffle or the Oreo 'dream extreme' cheesecake.
8
Asma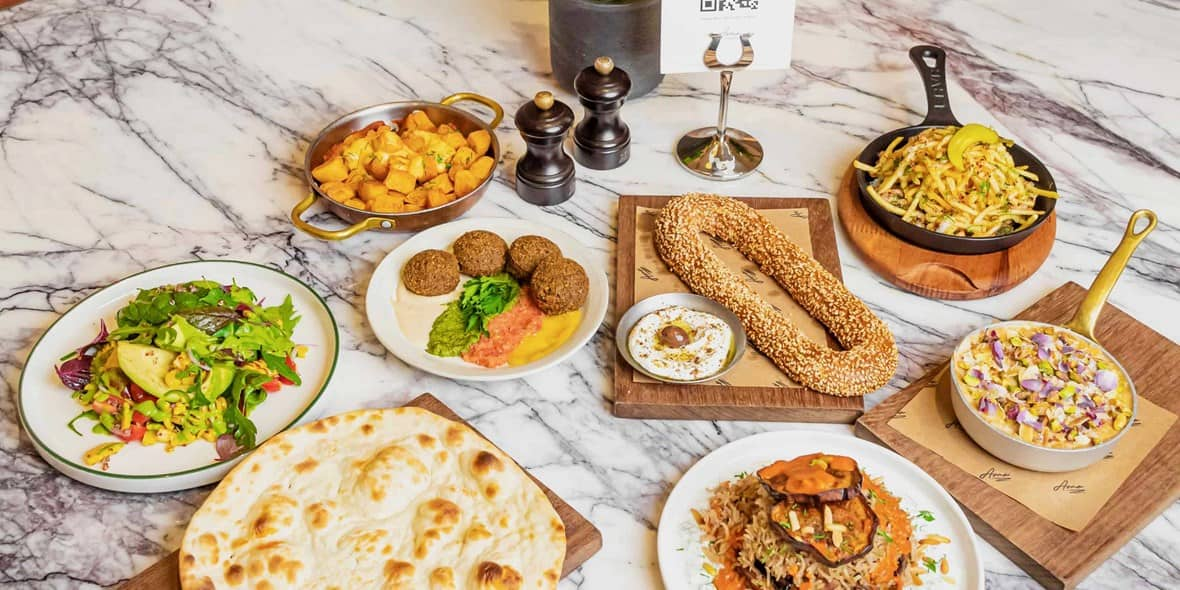 An eclectic Middle Eastern restaurant, Asma serves up a medley of traditional flavours from Lebanon, Palestine, Egypt, Syria and Jordan. The restaurant was created by three Emirati sisters who named their venture after their own foodie hero (their mother) and there's a distinctive taste of home with creative dishes such as honey halloumi and superb chicken freekeh with a charcoal mushroom sauce. Rounding out the offering are comfort food favourites such as shawarma and Egyptian rice-based koshari – dig in, the menu is all about sharing and good times.
9
Tanuki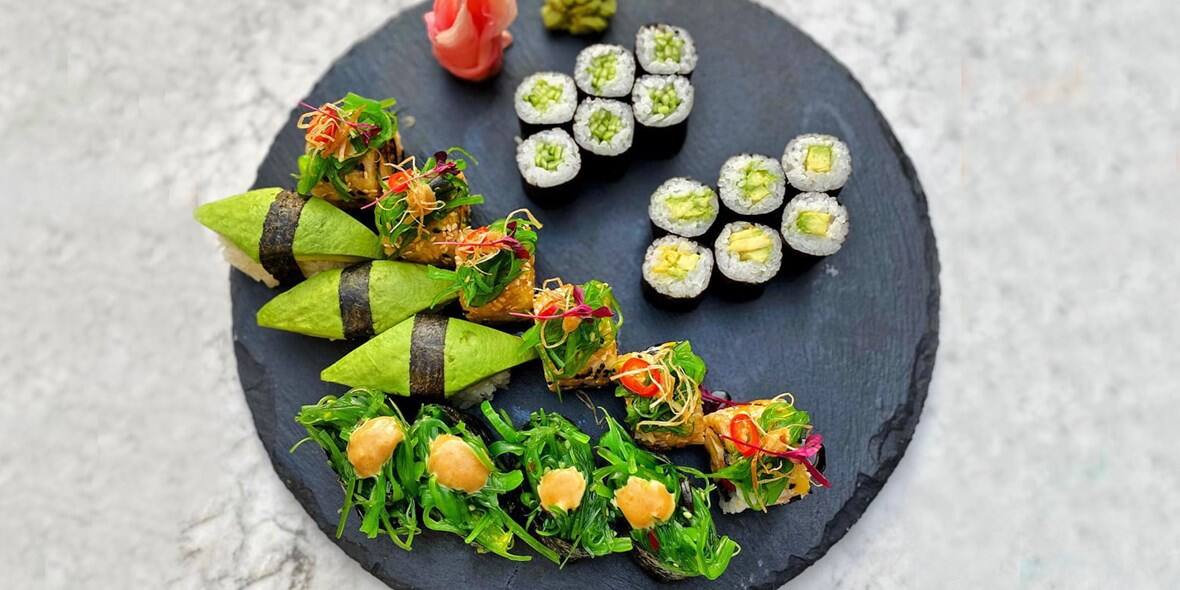 For Pan-Asian cuisine with an extra zing, stop by Tanuki where you'll be welcomed by a state-of-the-art robot greeter! Boasting front-seat views of The Dubai Fountain and Burj Khalifa, the restaurant also provides soothing oak-and-tan interiors for a more low-key dining experience, if preferred. Popular dishes to try include the Tanuki tom yum soup, handmade dim sum and classic sushi rolls. Or, explore the extensive range of new-age fusion fare here.
10
Al Hallab Restaurant and Sweets
Head straight to Al Hallab Restaurant and Sweets for a taste of authentic Lebanese food – some of the very best in Dubai. Greeting guests with a warm ambiance, the restaurant is perfect for family meals, business lunches, tourist groups and casual dining. As connoisseurs in grill and mezze, Al Hallab has a range of meal options, but be sure to also explore exquisite treats at the sweets counter while here. Equipped with a terrace, the restaurant offers fabulous views of The Dubai Fountain.
11
TROVE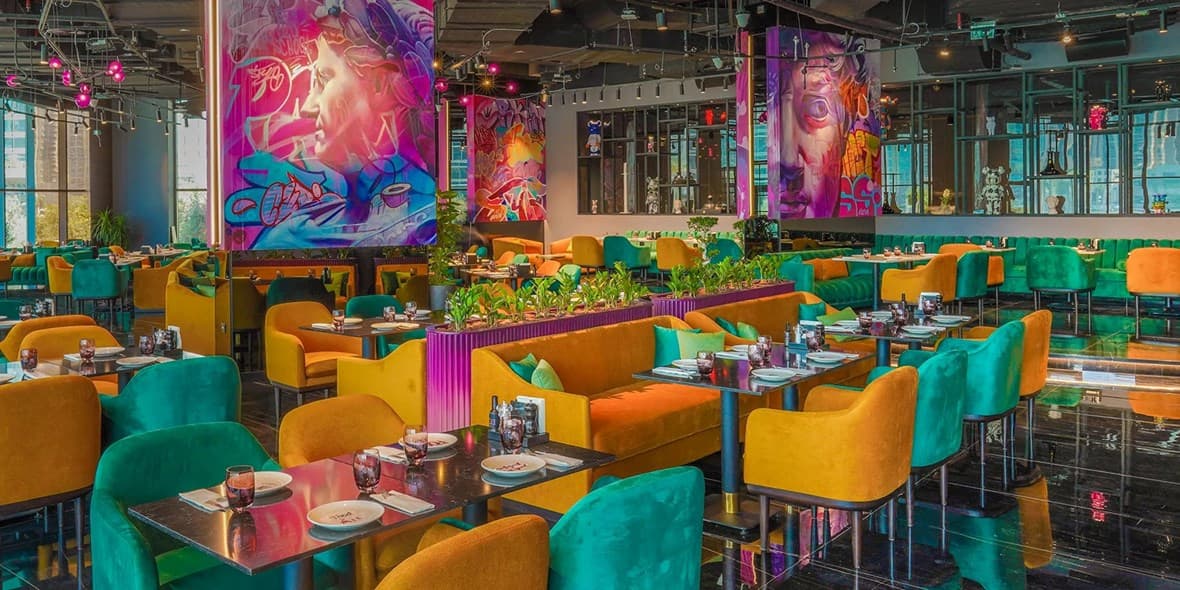 Boasting the mall's largest restaurant terrace, TROVE effortlessly complements its international cuisine with an eclectic artsy ambience. The vivacious space offers everything from Middle Eastern breakfast spreads to Far Eastern and Italian mains. Whether you choose to dine with a view of the Downtown spectacles around or while contemplating the bold adornments indoors, TROVE won't disappoint – this is one spot that's bursting with flavour. 
12
Joe's Cafe
This stylish eatery offers exceptional views of The Dubai Fountain, while its dishes are created using only the finest ingredients sourced from local farmers and producers. Named after its founder, fashion entrepreneur Joseph Ettedgui, Joe's Cafe has been a fixture in London's trendy Sloane Street for almost four decades. Its Dubai Mall branch is a popular destination too, serving everything from breakfast items sprinkled with 24-karat gold to hearty lunches like seafood risotto and steak sandwiches.