Diwali – the Indian Festival of Lights – is a time for celebration, family and winter fun in Dubai.
Diwali – the Indian Festival of Lights – is a time for celebration, family and winter fun in Dubai.
1
Fireworks fun
Diwali would not be the same without fireworks, and Dubai knows how to put on an unforgettable show. In 2019, there were grand fireworks displays at Festival Bay in Dubai Festival City, The Pointe at Palm Jumeirah and Al Seef by the Creek. The annual Dubai Fitness Challenge also took place in October, with plenty of family-friendly activities and yet more fireworks at Kite Beach.
2
Diwali markets
Whether visitors were looking for one-of-a-kind home décor or jewellery to gift your family and friends, the pop-up Diwali markets at The Pointe in Palm Jumeirah and Al Seef did not disappoint. New treasures awaited at every turn with stalls selling all manner of wares, making shopping in Dubai fun and exciting. On 18 October, Zabeel Park shone with a special cultural evening featuring Indian food stalls, an outdoor market, fashion shows and more.
3
IMAGINE light show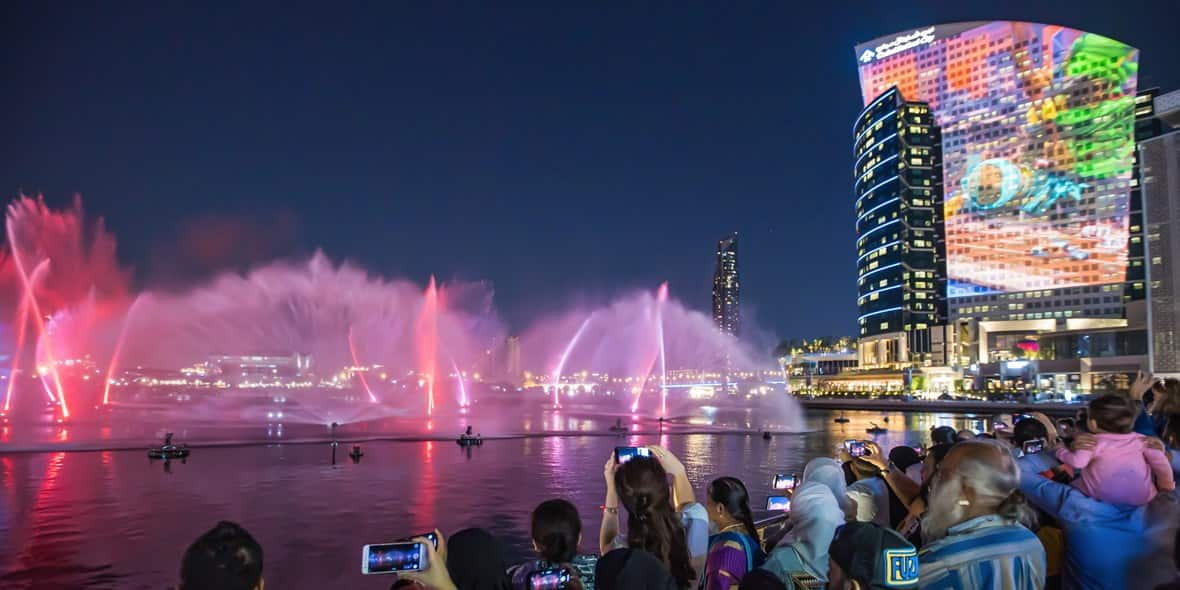 4
Top promotions
The city's leading shopping malls, homegrown boutiques and popular brands joined in the season's celebrations with special Diwali promotions. There were exclusive offers at Ibn Battuta Mall, with roaming entertainment and giveaways during the festive period. Meanwhile, City Centre Deira shoppers who spent AED250 stood a chance to win big every week.
5
Shop for gold
In keeping with the age-old tradition of buying and gifting gold during the auspicious season of Diwali, leading jewellery stores across Dubai offered fantastic discounts and promotions on their latest collections. Shoppers keen to purchase gold as part of the festival's tradition enjoyed competitive prices, as well as great savings of between 30 to 75 per cent.
6
Bollywood Parks
Last year, Bollywood Parks at Dubai Parks and Resorts was a popular stop all through Diwali. Visitors made the most of 16 thrilling rides and attractions, delicious street food and live performances spread across five immersive zones – from fun stage shows to classic kathak dances to talented artists performing daredevil stunts.