Food & Drink
Dine in the magical Dubai desert
Treat yourself to an authentic meal amidst the Arabian desert dunes.
Treat yourself to an authentic meal amidst the Arabian desert dunes.
1
Bedouin feasts in the desert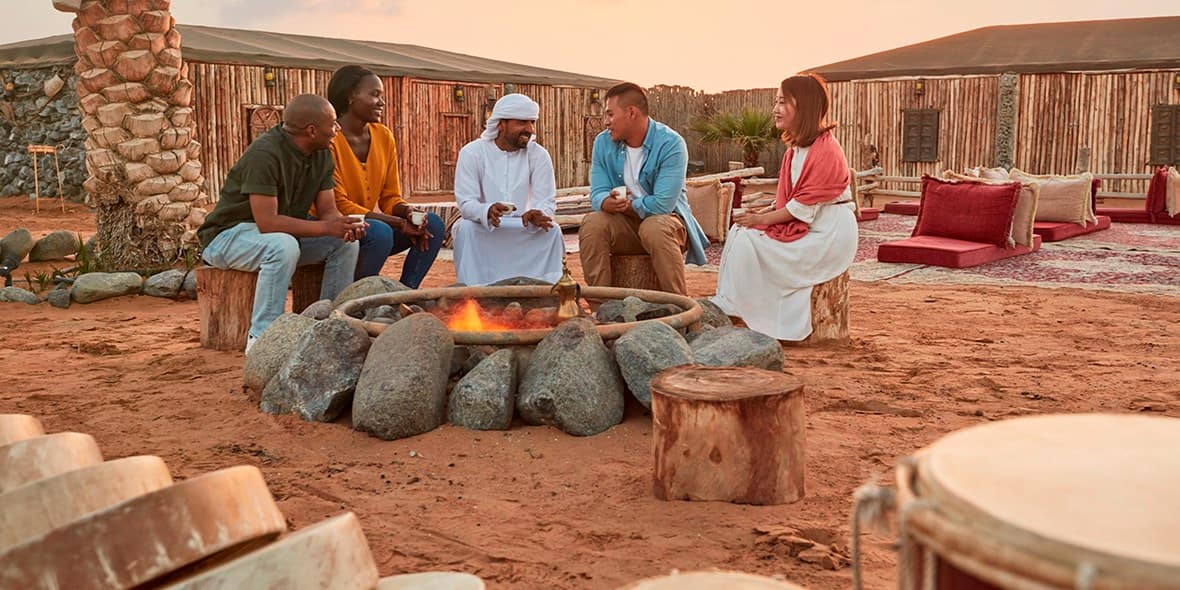 Be whisked away from Dubai's bright lights and skyscrapers, and arrive on camel-back to an authentic-style desert camp, deep within the protected Dubai Desert Conservation Reserve. Platinum Heritage goes that extra mile to recreate a traditional Bedouin camp for you – with five-star facilities and high-end service. The luxury tour group also offers a number of packages to choose from, including an overnight camping trip, a feast of Arabic dishes and the opportunity to try your hand at learning a few Bedouin cooking techniques. 
2
Admire the serene landscapes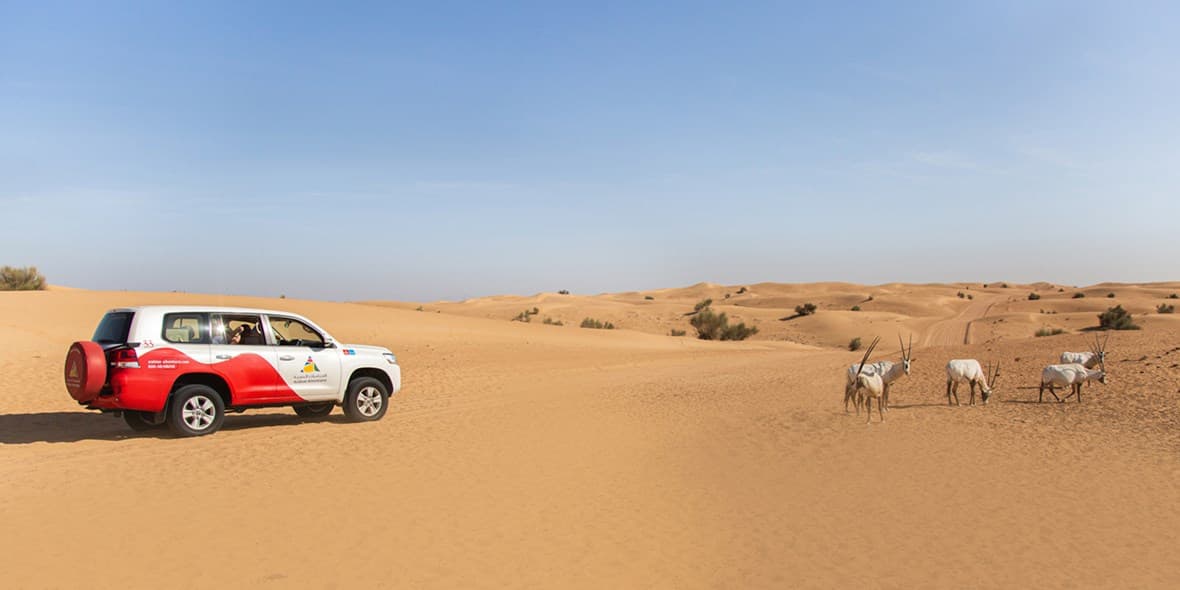 Known for their thrilling activities and family-friendly desert safaris, Arabian Adventures also offers a selection of desert campsite visits. Their breakfast by the dunes is a good option if you are looking to reconnect with the great outdoors, while their evening barbecue is great if you prefer a cultural infusion. An assortment of meaty grills and classic fresh mezze – think hummus and kibbeh – is served up as the sun sets and the campfire roars.
3
Relax and unwind at Al Maha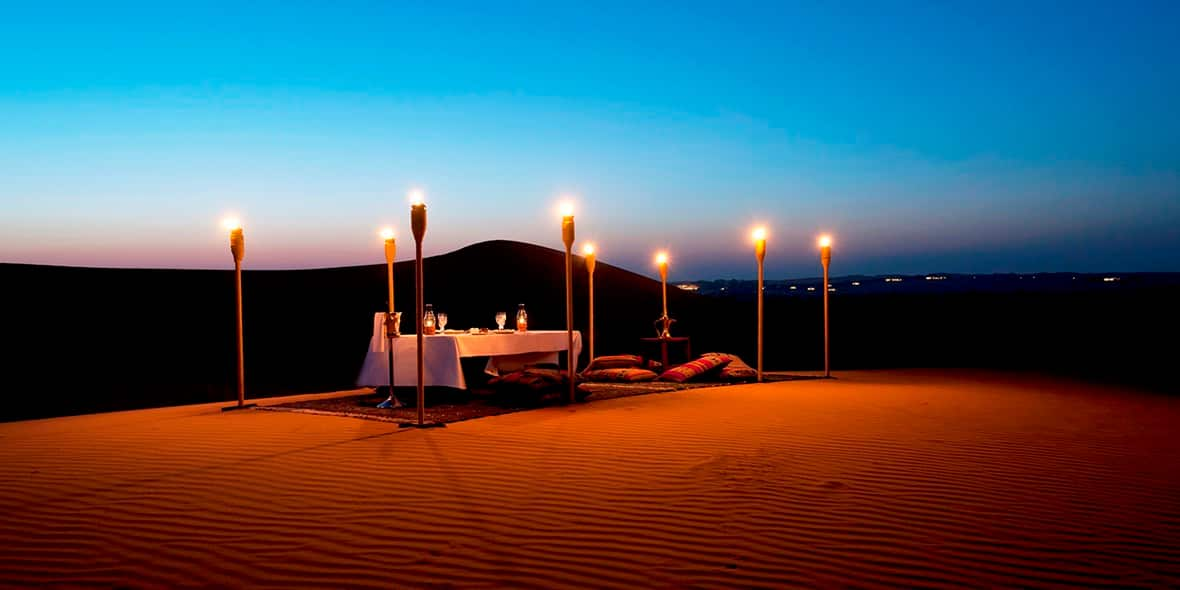 4
A taste of eco-luxury at Sonara Camp
The latest addition to Dubai's desert dining scene is Sonara Camp. A 30-minute drive from Downtown Dubai, the eco-camp offers a chic yet relaxed atmosphere, complete with hammocks, snug seating areas and twinkling lights. Complementing a fine dining menu featuring dishes like lamb chops marinated with kaffir, and perch fish in a banana leaf, there's also plenty of entertainment on offer. From fire shows to archery and drumming lessons, there's something for every age and taste to enjoy. Nestled in the heart of the Dubai Desert Conservation Reserve, you'll also have the chance to spot local wildlife such as oryx and gazelles. 
5
Five-star dining and family fun