Food & Drink
Discover Dubai's best desert dining experiences
Treat yourself to a memorable meal as you gaze out across the Arabian dunes.
Treat yourself to a memorable meal as you gaze out across the Arabian dunes.
1
Enjoy a Bedouin feast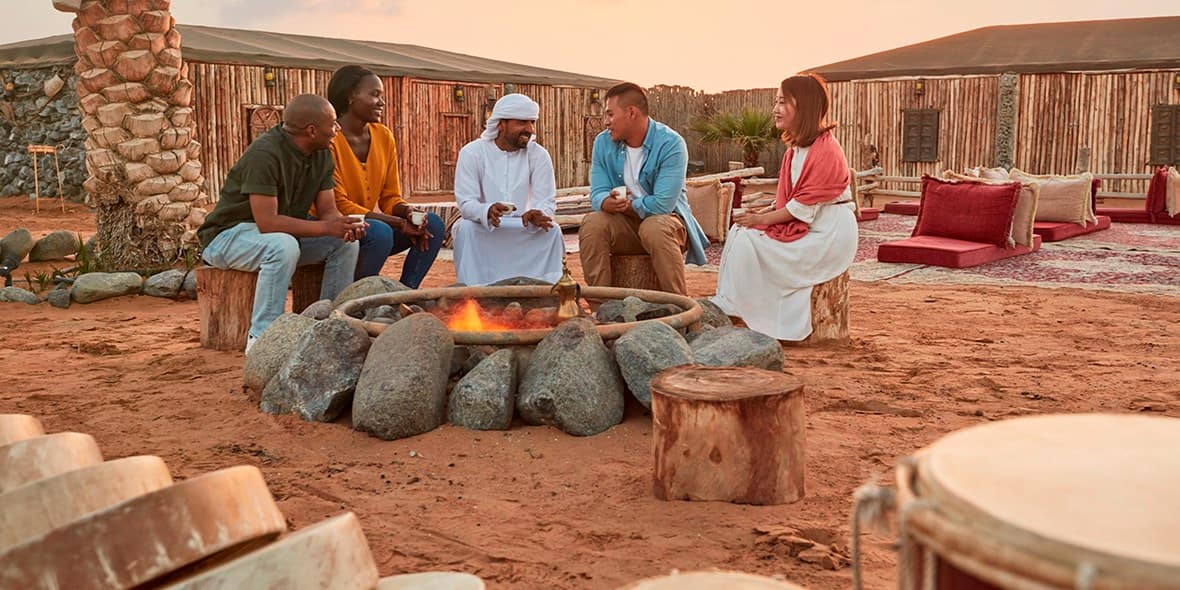 Take a break from Dubai's bright lights and arrive on camel to an authentic desert camp, deep within the protected Dubai Desert Conservation Reserve. Platinum Heritage goes that extra mile to recreate a traditional Bedouin camp for you – with five-star facilities and high-end service. The luxury tour group also offers a number of packages to choose from, including an overnight camping trip, a feast of Arabic dishes and the opportunity to try your hand at learning Bedouin cooking techniques.
2
Admire the serene landscapes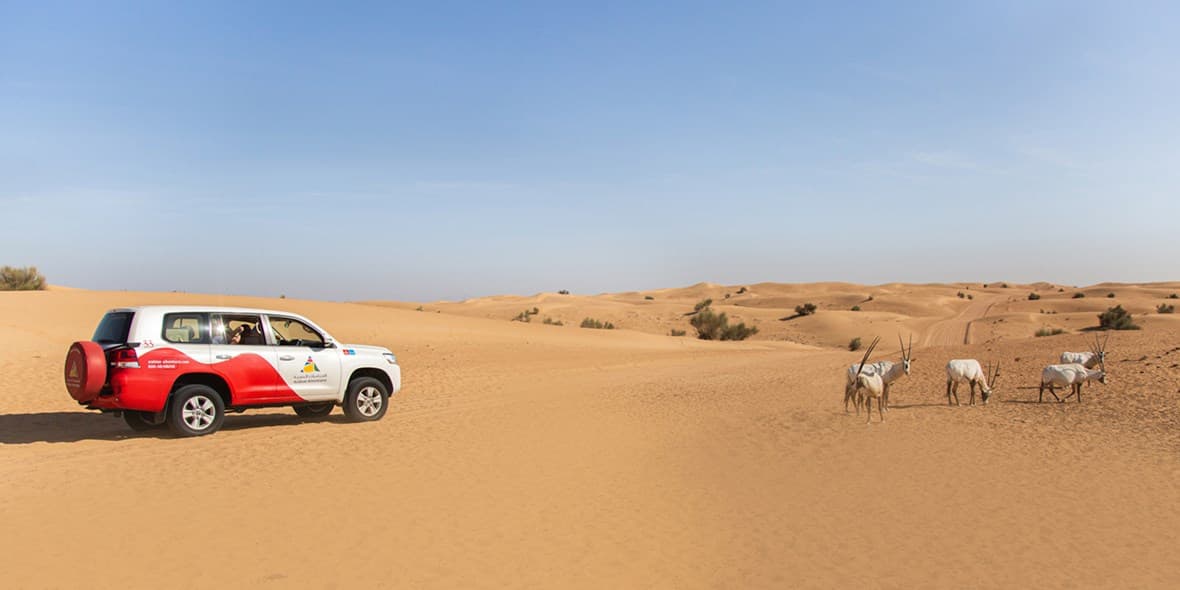 Known for its thrilling activities and family-friendly desert safaris, Arabian Adventures also offers a selection of desert campsite visits. The breakfast by the dunes is a good option if you're looking to reconnect with the great outdoors, while the evening barbecue is great if you prefer a cultural infusion. An assortment of meaty grills and classic fresh mezze – think hummus and kibbeh – is served up as the sun sets and the campfire roars.
3
Unwind in a secluded spot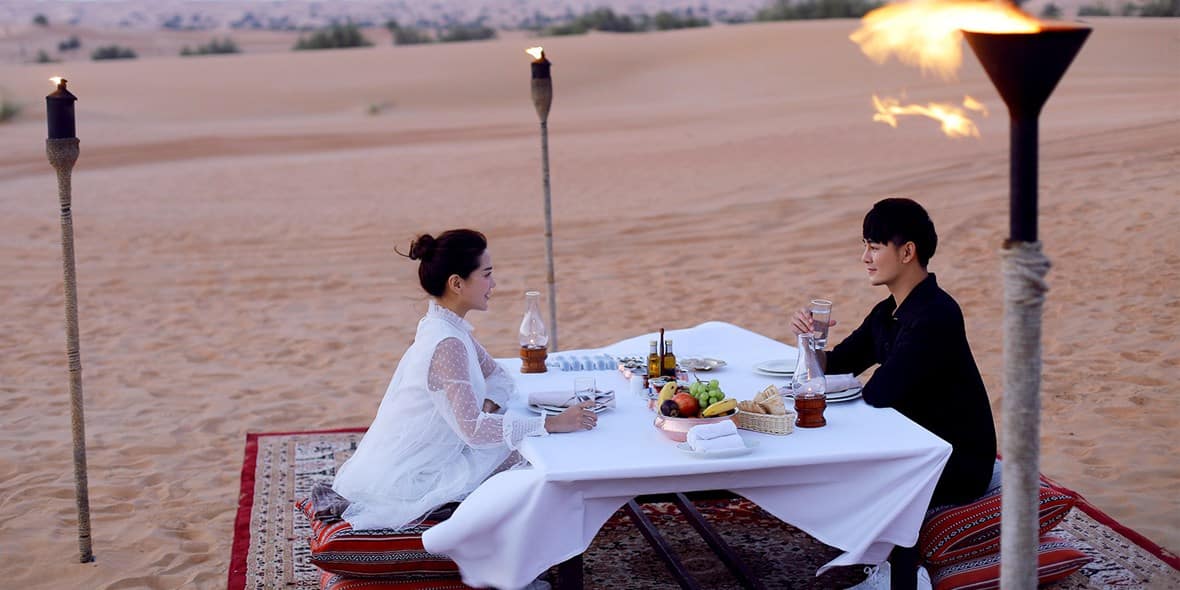 A
lush oasis
in the depths of the desert, Al Maha manages to capture your imagination with its Bedouin-inspired style and service. Its restaurants are equally intriguing, with the Al Diwaan terrace offering an extensive Arabic and international menu, and spectacular panoramic views of the surrounding sands. For a meal that's even more special, the Dune Dining experience takes you to a secluded collection of flawless sand slopes, where your table awaits you – complete with white linen, silver service and towering fire torches –  for the ultimate private dining experience.
4
Sample some eco-luxury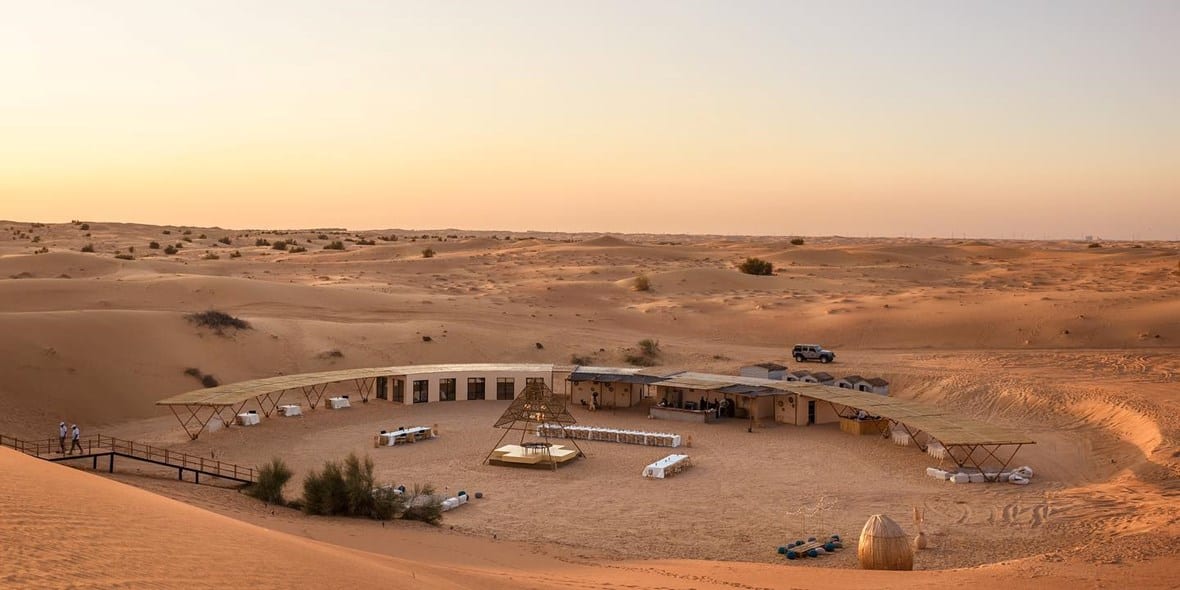 A 30-minute drive from Downtown Dubai, Sonara Camp offers a stylish yet relaxed atmosphere, complete with hammocks, snug seating areas and twinkling lights. Complementing a fine dining menu, featuring dishes like marinated chicken with kefir and slow-cooked lamb madfoon, there's also plenty of entertainment on offer. From archery to fire displays to an interactive hawk show, there's something for every age and taste to enjoy. The eco-camp is nestled in the heart of the Dubai Desert Conservation Reserve, so you'll also have the chance to spot local wildlife such as oryx and gazelles.
5
Mix glitz and global flavours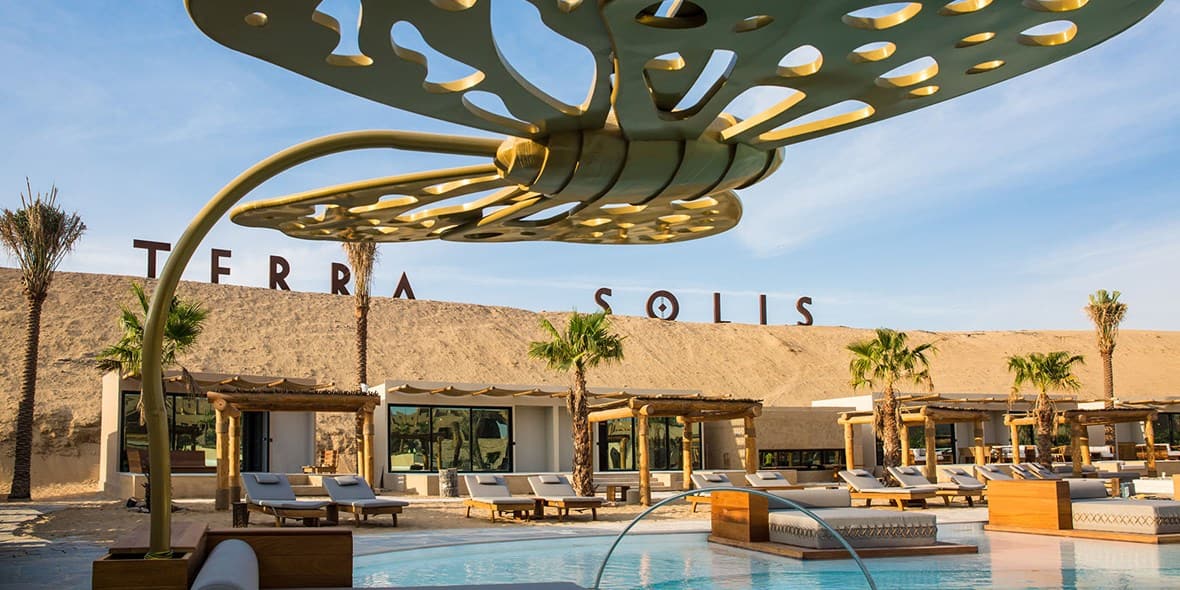 For an unforgettable meal surrounded by a stunning desert landscape, look no further than Terra Solis. Launched by the Tomorrowland dance festival, this unique 'glamping' site offers a one-of-a-kind getaway for anyone wishing to recharge their batteries. Dine at Mesa, which has a Mediterranean sharing menu infused with international flavours. The restaurant sources its ingredients from local farmers, and you can eat indoors or outside overlooking the swimming pool. The 371,000 sqm destination in Dubai South has 48 luxury tents, 20 lodges and six poolside cabins – so you'll have plenty of tempting options when it comes to your post-meal snooze. Terra Solis is open until June 2023, so make sure to enjoy it while you can.