Hotels & Accommodation
Beyond the dunes: Dubai's best desert getaways
Turn to Dubai's dunes for memorable stays filled with desert safaris, rustic luxury and starry nights aplenty.
Turn to Dubai's dunes for memorable stays filled with desert safaris, rustic luxury and starry nights aplenty.
1
Al Maha, a Luxury Collection Desert Resort & Spa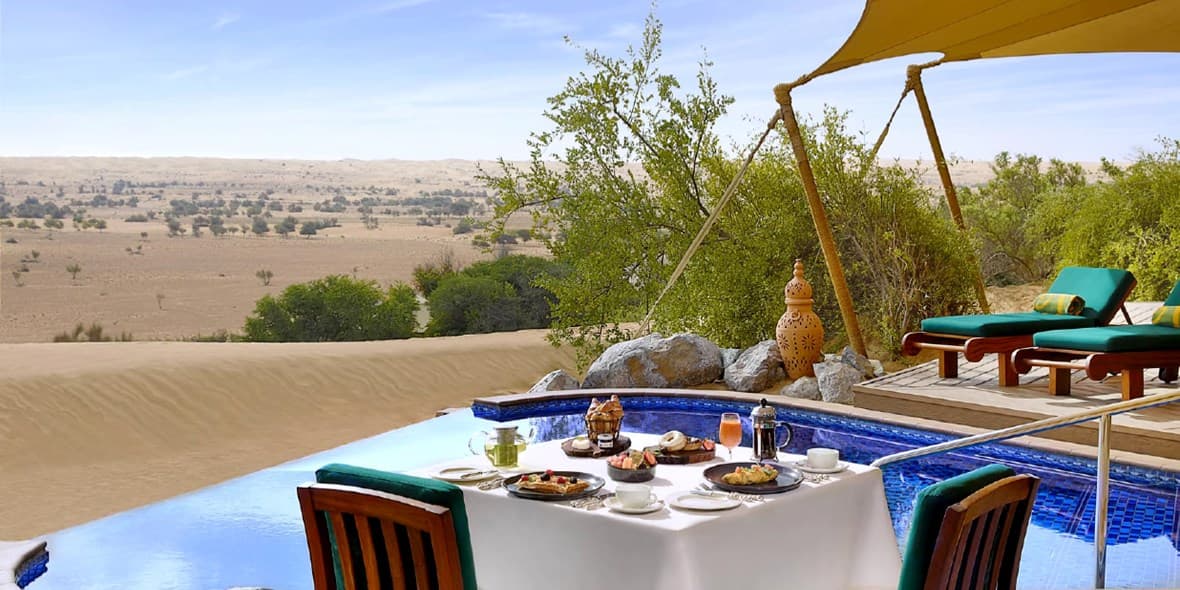 A treasure deep in the Dubai Desert Conservation Reserve, Al Maha, a Luxury Collection Desert Resort and Spa presents an exclusive experience. Stays are full-board with a premium tent for lodging, complete with a private pool and two complimentary activities such as a camel trek, horse ride or desert safari. The emphasis here is on making more time for memories. If you manage to tear yourself away from your suite, stop by the spa for signature treatments and the terrace lounge for incredible bites and views.
2
Nara Desert Escapes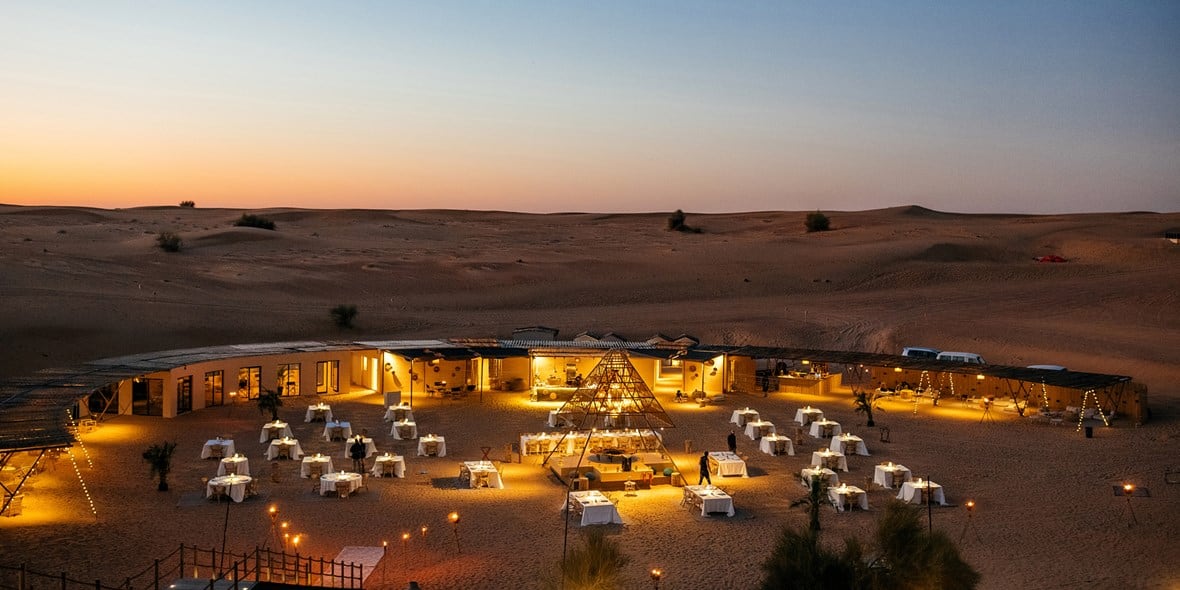 Combining an unconventional desert dining experience and private camp under the stars, Nara Desert Escapes provides a twist on local luxury across its Sonara Camp and The Nest concepts. There are tailored options to suit couples and families, with memorable fire shows and live entertainment, gourmet menus that delight, and even adventure activities such as sandboarding to keep adrenaline levels high. Thanks to its location in the Dubai Desert Conservation Reserve, you'll feel one with nature as curious Arabian oryx and gazelles wander by.
3
Bab Al Shams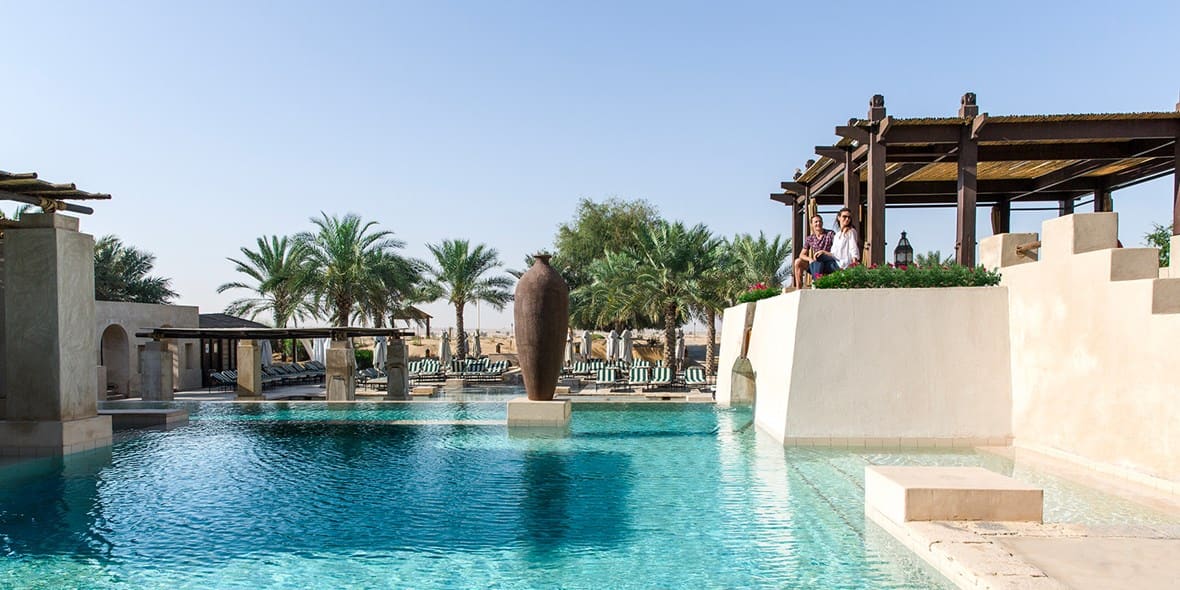 Nestled in the sweeping dunes of Al Qudra desert, Bab Al Shams is one of Dubai's most popular resorts. This five-star escape offers everything from camel rides to desert tennis, as well as soothing pools for those that want to slow down the pace. One of the many highlights here is the spa, where guests can book a private cabana for relaxing massages with views of the desert. There really is something for everyone here. The resort is currently undergoing renovation and will reopen in 2023.
4
Platinum Heritage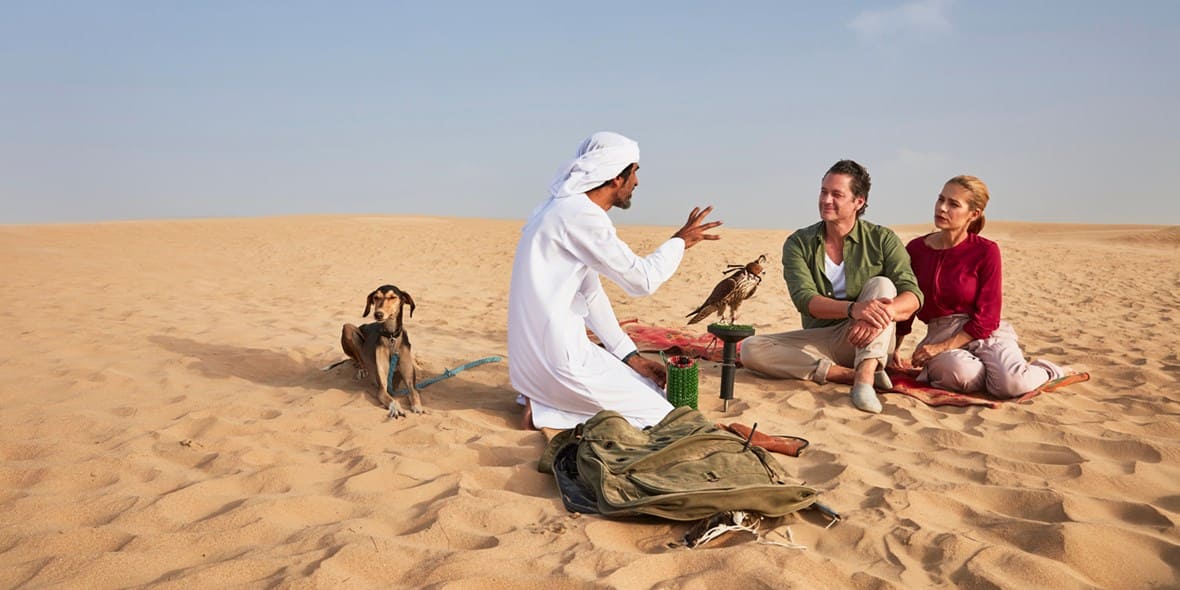 A desert safari company that champions ecotourism, Platinum Heritage delights with an array of sustainability-led adventures. Whether you're looking for a fast-paced drive careering around giant dunes, travelling back in time to follow in the footsteps of local bedouins or spending a night in a luxury camp and enjoying a sunrise hot air balloon ride over the desert in the morning, there's so much to experience. Get in touch with the team and they'll recommend the perfect itinerary. Their overnight camp is a chic choice thanks to their chic dwellings.
5
Arabian Adventures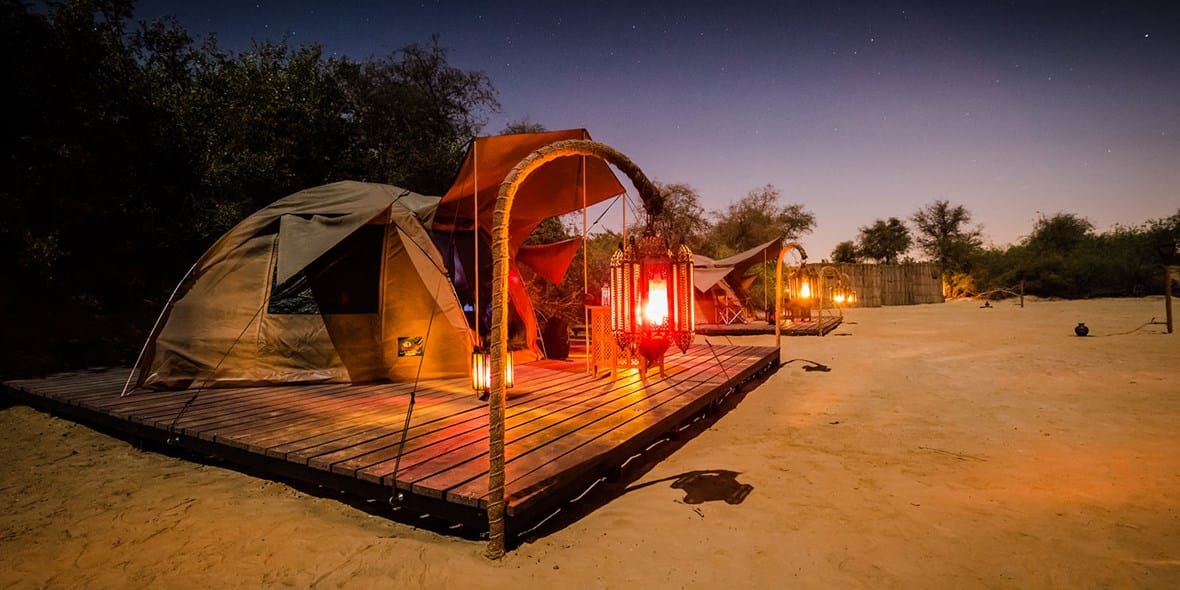 Premium tour company Arabian Adventures has an all-inclusive glamping experience that is an absolute must-try in winter. From dune drives and camel rides to a delicious dinner under the stars, desert wildlife spotting and more, this is an all-in-one treat that takes all the hassle out of planning. Afterwards, you'll settle in for the night in your own comfortable tent, surrounding a gazebo and bonfire, right in the heart of the Dubai Desert Conservation Reserve.
6
Starlight Camp
A pop-up desert camp that's been delighting visitors since 2019, Starlight provides a minimal, peaceful stay. The non-permanent camp is set up exclusively for guests, with the location only divulged shortly before arrival. Fitted with a cozy bonfire lounge and dining area, barbecue facilities and stocked with all the necessities, you are guaranteed a serene stay with friends and family (yes, that includes pets too!). Plan ahead and book your winter stay today.
7
Meliá Desert Palm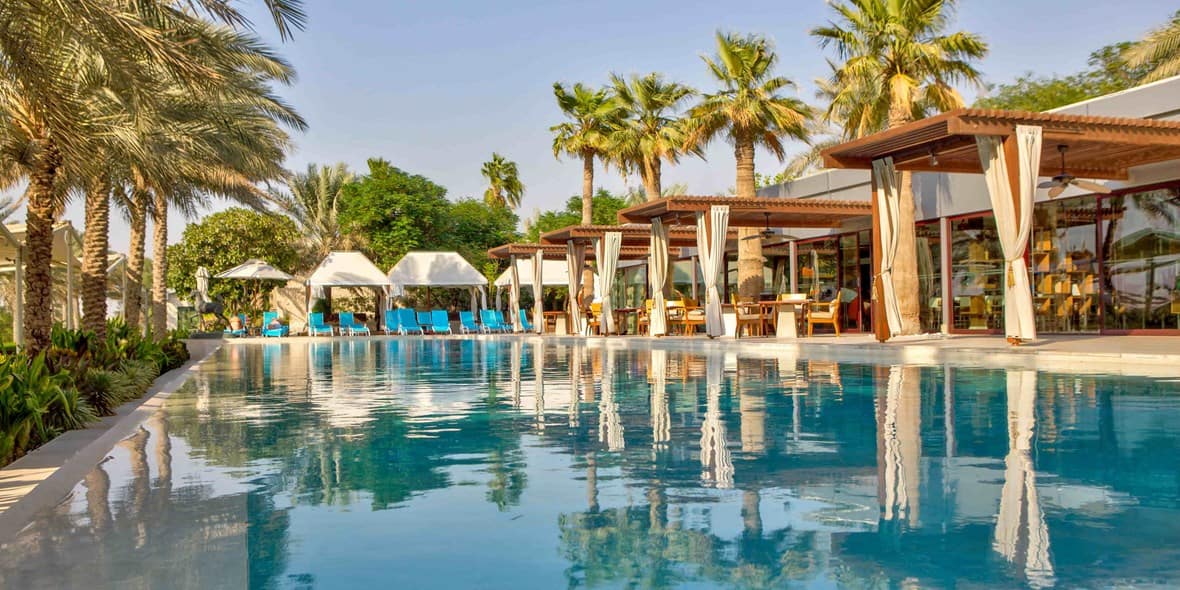 Just a short drive from Dubai's city centre, Meliá Desert Palm Dubai is a desert oasis dream come true. This high-end hotel has transformed dunes into lush greens with its 160-acre polo estate setting. You can expect everything from luxury spa rituals and destination dining to equestrian activities and more. We recommend booking the one-bedroom villa that features a private pool, great views and your very own terrace and courtyard. It's understated luxury at its very best.