Experiences
Live Dubai's ultimate luxury experiences
Dubai is a luxury playground like no other, so here's a to-do list that's sure to impress.
Dubai is a luxury playground like no other, so here's a to-do list that's sure to impress.
1
Set sail on a private cruise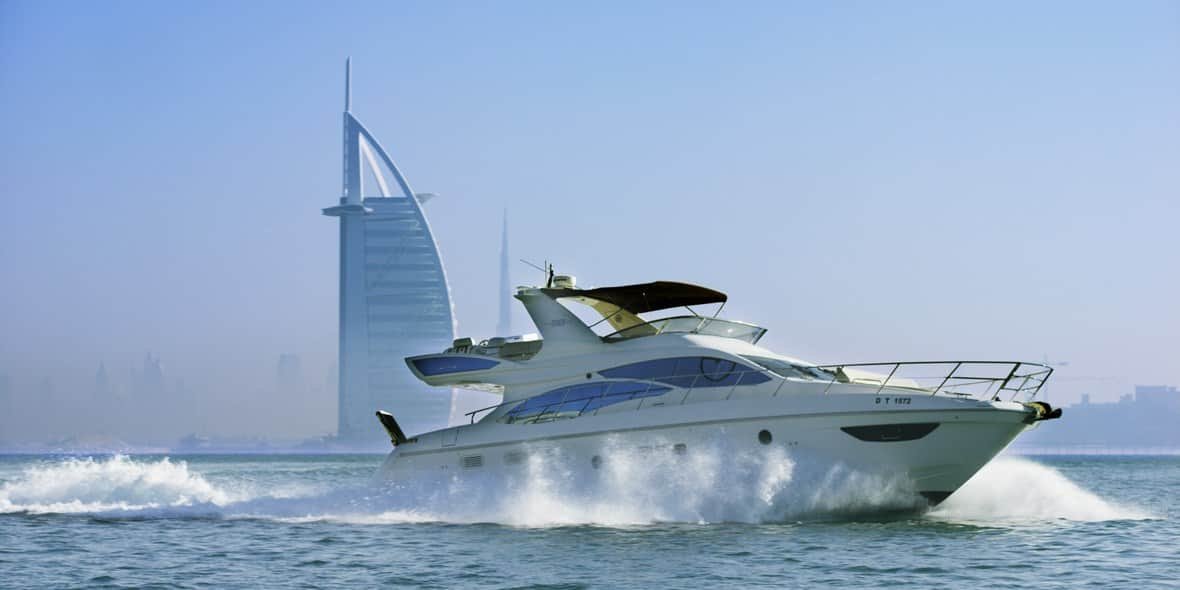 2
Become a VIP shopper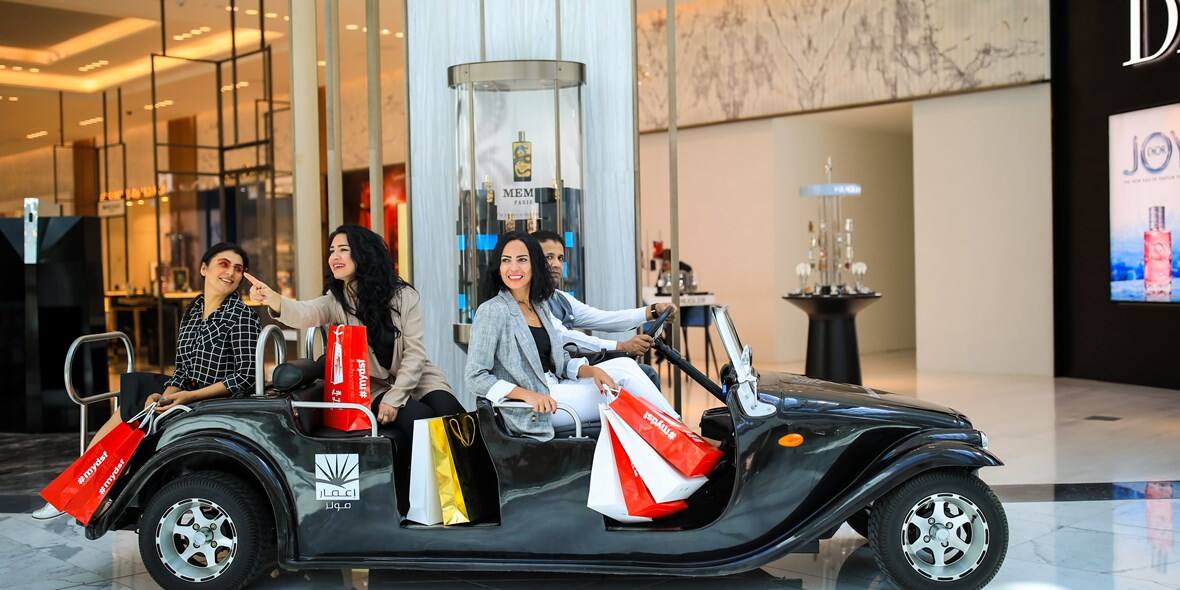 Join the ultimate 'preferred customer' clique, offered only to The Dubai Mall's most privileged clients. Perks include access to the exclusive mall lounge, valet parking, a porter service, invitations to special events and previews, and the opportunity to be transported around the mall in style. How do you make the cut? Spend more than AED100,000 at the mall and you can sign up for the exclusive membership. While you're there, make sure to visit Level Shoes, an entire district where you can indulge your ultimate shoe shopping desires. Inside, you'll also find an in-house cobbler offering a formal shoe customisation service for men, plus a range of classic footwear that can be designed by hand to suit the wearer's whims.
3
Book a helicopter ride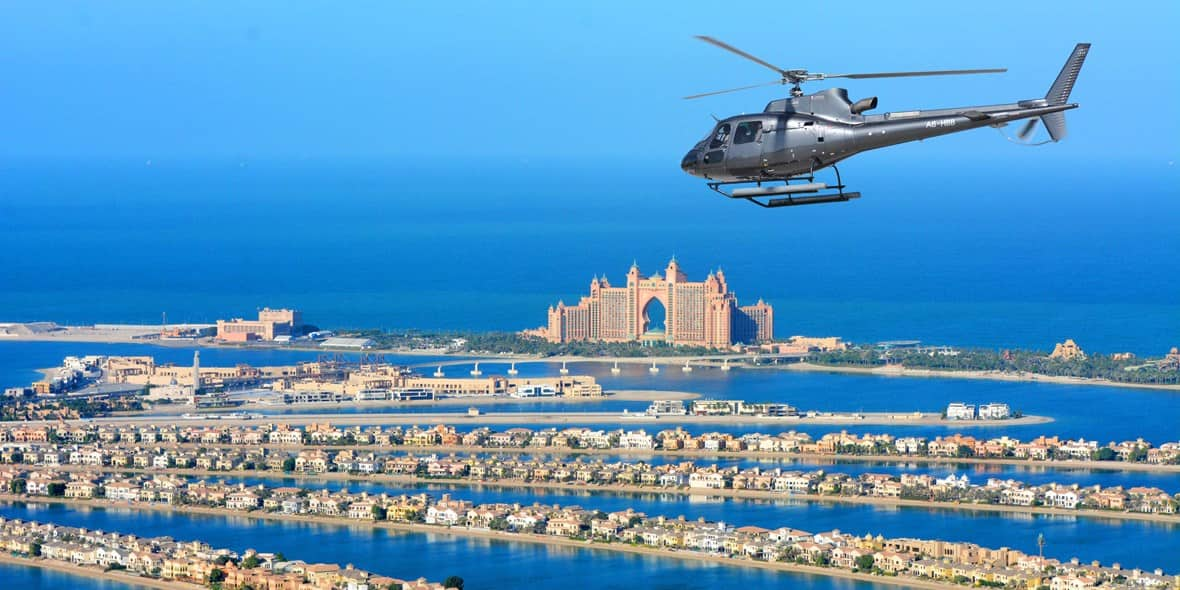 In a rush or can't be bothered travelling by road? There's good reason why Dubai's five-star hotels come with their own helipads. Hotels such as the Burj Al Arab offer a helicopter service for guests wanting to spend a few days of indulgence, or those who simply want to pop in for high tea. Just book your sky-high travel arrangements through their concierge. Otherwise, you can also try HeliDubai – a VIP service, which is at your beck and call for transfers to hotels, golf courses or even the mall.
4
Stay in a designer suite
The stunning Bulgari Resort Dubai features a selection of premium suites and villas, each with designer interiors and luxe amenities. Heralding the Italian brand's first – and only – launch into the Middle East, the resort is a stylish addition to Dubai's coastline. Tailored to Jumeirah Bay Island's seahorse-shaped curves, this is one of the city's most exclusive addresses. The resort has five dining spaces, private beach and pools, a stellar spa, and one of a kind yacht club, all surpassing even the highest expectations.
5
Admire polo play in Dubai
Known as the sport of kings, polo is a popular pastime in Dubai, where Arabia's equestrian roots are still prevalent among royals and the like. There are several prestigious matches hosted at Desert Palm Resort during the polo season between October and April, with well-heeled guests soaking up the sun and the company. Get on the VIP list by checking out what's on the Dubai Calendar during your stay. Visitors can also get on the saddle themselves, and perfect their swing at the resort's polo club.
6
Get behind the wheel of a supercar
In a city where even the police force patrols in Lamborghinis, high-performance vehicles are a must-have accessory for socialites. Fit in by renting a supercar from companies such as E and S Luxury Car Rental, VIP Rent A Car, Paddock Luxury or Prestige Exotic Car Rental, which features top-of-the-line Ferraris, Maseratis and more. Watch the high-rises whiz by in your rearview as you take a drive down Dubai's famous Sheikh Zayed Road, or cruise along Jumeirah Beach Residences and Downtown Dubai. It's time to see and be seen.
7
Tea time with a twist
Discover Dubai's take on a quintessentially British pastime with high tea experiences. When it comes to luxury, none quite match up to the offering – or the stunning Ottoman-inspired atmosphere – of the Sultan's Lounge at Jumeirah Zabeel Saray on The Palm. Sip your tea on the hotel's beautiful outdoor terrace, or in the warmer months, enjoy the breathtaking atmosphere inside this picturesque resort. If you're craving something sweet, stop by the hotel's famous kiosk for an authentic Turkish ice cream.
8
Golf at a championship course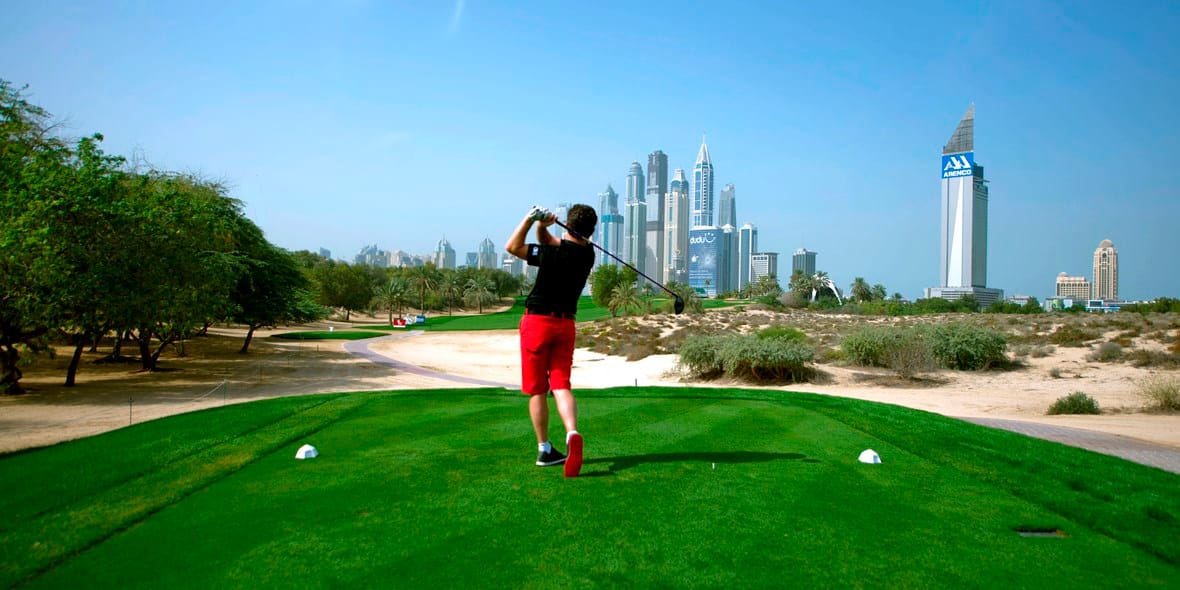 Tee off at the Emirates Golf Club's Majlis course, and follow in the footsteps of golfing greats such as Tiger Woods, Rory McIlroy and Ernie Els. Widely recognised as one of the most challenging and rewarding rounds of the European Tour, the 18-hole course's meandering fairways are must-plays for any golfer worth their mettle. Designed by Karl Litten, it is the first grass course in the Middle East and plays host to the annual Omega Dubai Desert Classic.
9
Check-in to history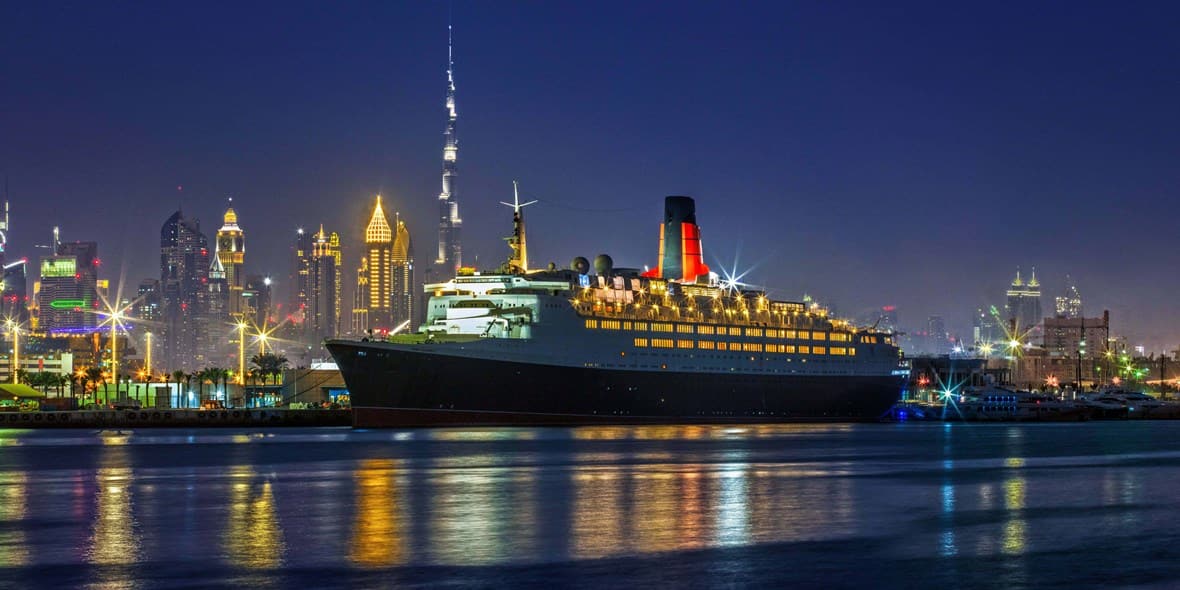 One of the world's most famous cruise liners, the Queen Elizabeth 2 (QE2), has been given a new lease of life in Dubai. Permanently stationed at Mina Rashid, the QE2 has been transformed into a 13-deck floating hotel, offering visitors a chance to immerse themselves in nostalgia. Carefully restored rooms and suites maintain many of the original features, including statement period furniture. There are also several restaurants and lounges to enjoy, and an interactive museum to explore.
10
Enjoy the city's best sights