Food & Drink
Plant-powered menus to try in Dubai
Looking for vegan food or creative vegetarian fare? These Dubai eateries have standalone menus that dish up delicious choices that will have you craving more.
Looking for vegan food or creative vegetarian fare? These Dubai eateries have standalone menus that dish up delicious choices that will have you craving more.
1
Ronda Locatelli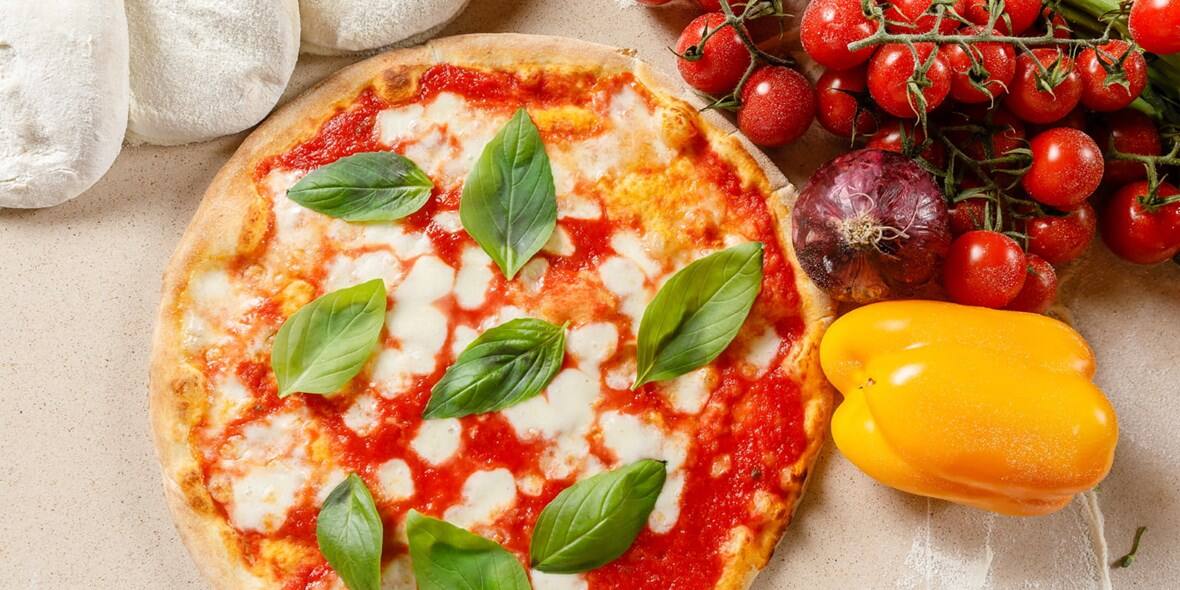 Celebrity chef Giorgio Locatelli's family are committed vegetarians, so catering to plant-based diets comes naturally to the talented Italian. His Atlantis, The Palm eatery was amongst the first in Dubai to embrace dairy and meat-free alternatives, launching an over 40-item menu – in fact, it's the largest vegan offering in the city from a non-vegan restaurant.
3
Farzi Cafe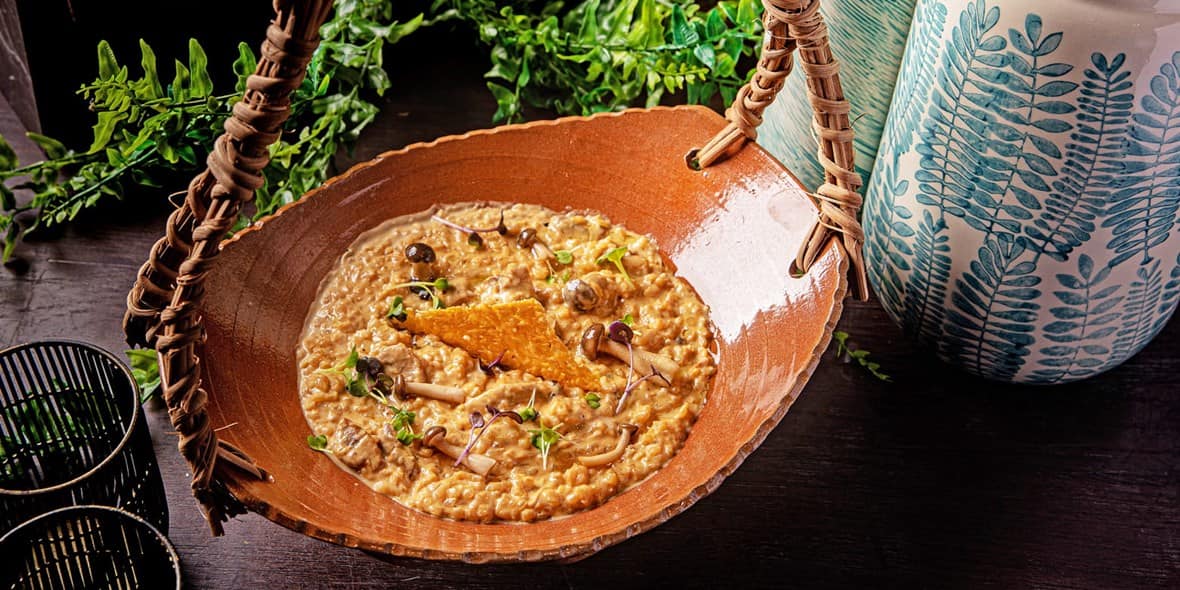 Farzi Cafe, located in City Walk and in the Mall of the Emirates, is worth the hype. Mixing molecular gastronomy and international techniques with Indian flavours, the late Jiggs Kalra reimagined sub-continental cuisine. Refreshing melon and pomelo chaat and comforting laksa and are just some of the vegetarian and vegan offerings on the dedicated menu.
4
Couqley French Bistro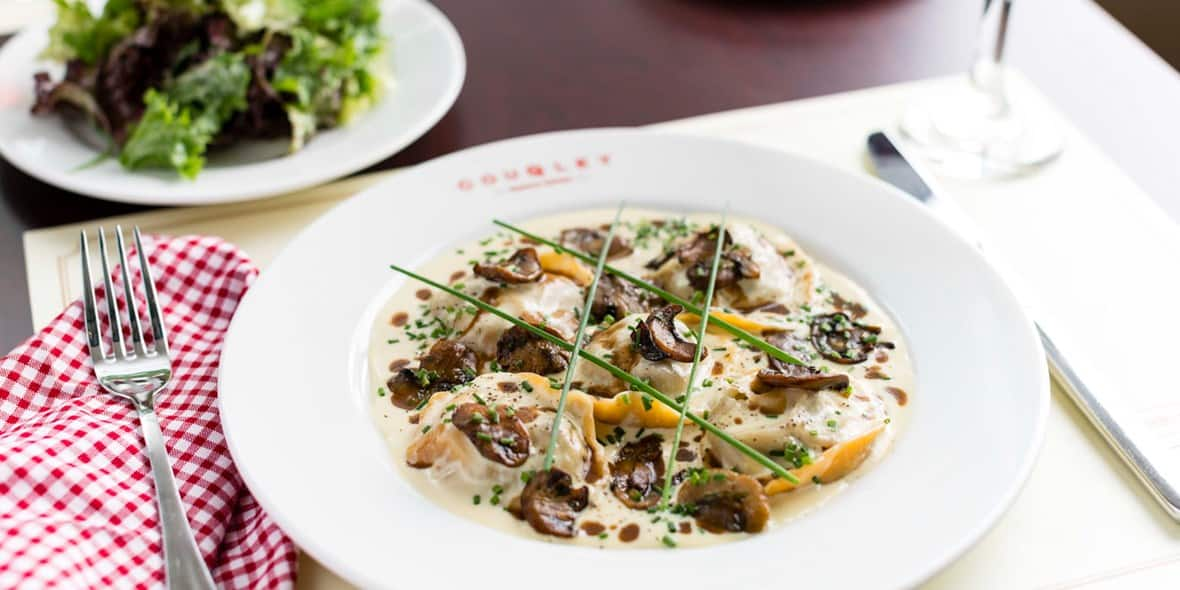 5
Zoco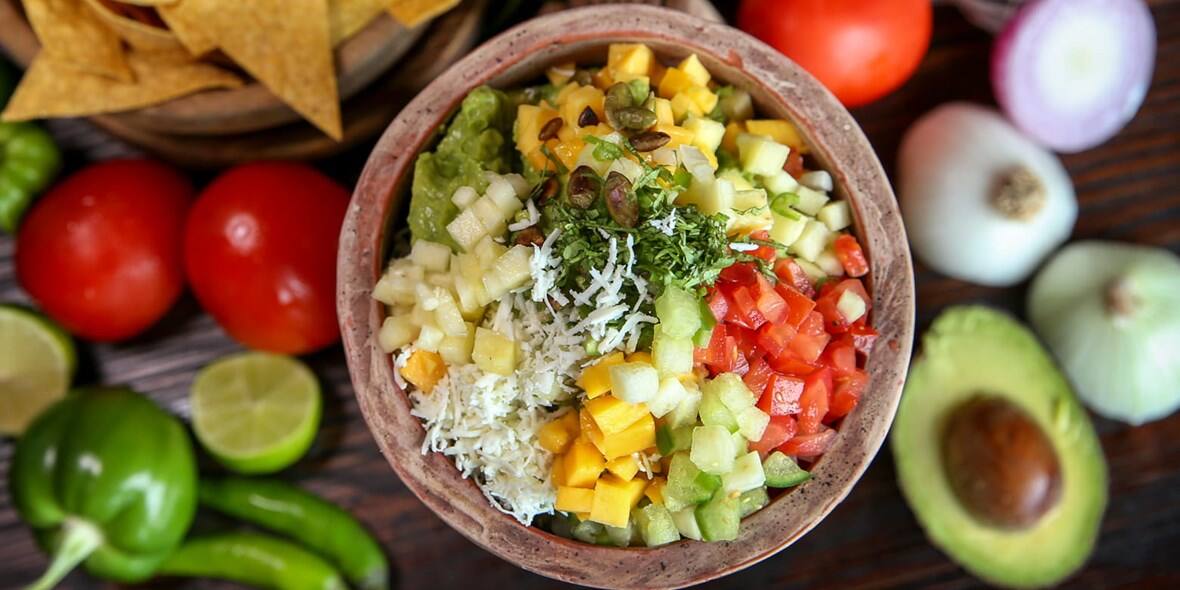 If your tastebuds are in the mood for Mexican food then Al Habtoor City's Zoco fits the bill. Channel Latin American vibes as you get tantalised with table-side productions of guacamole. It's easy to skip the meat and still enjoy flavourful tacos, fajitas and enchiladas here. They've even got a version of their signature tlayuda – a topped tortilla popular in the Oaxaca region – on the vegan page.
6
Marina Social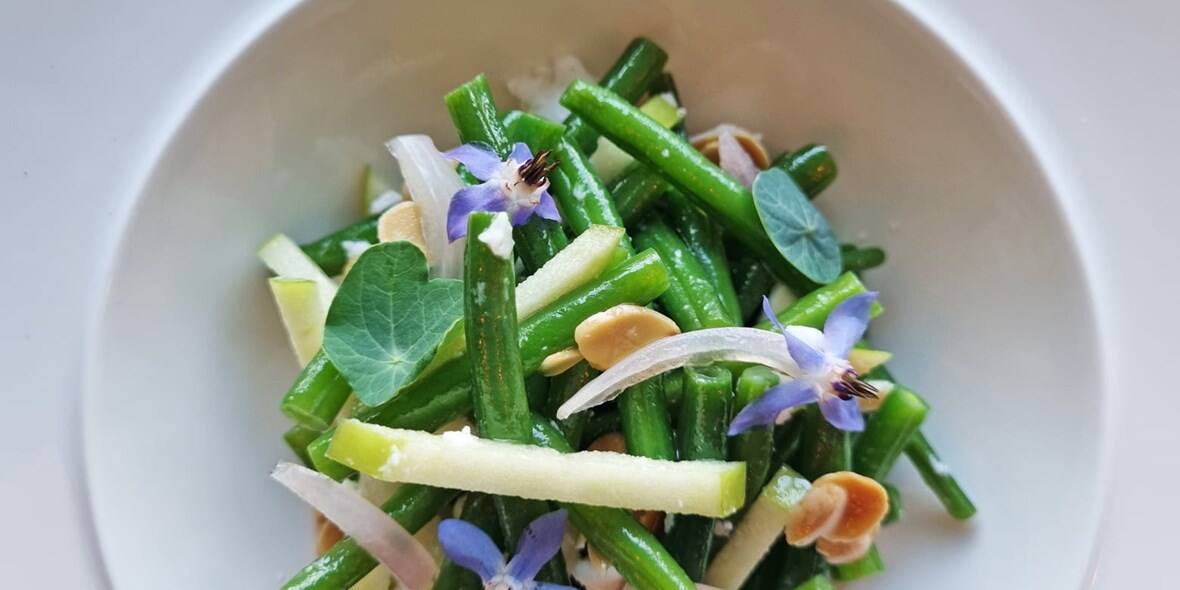 Indulge in Michelin-starred chef Jason Atherton's multi-course vegan haute cuisine at his waterside Dubai outpost. Whimsical plating and strong flavours reign supreme in dishes like wild mushroom risotto with truffles, the kitchen's take on an aubergine 'Parmigiana' and spiced apple crumble. Luckily for foodies, the restaurant takes pride in catering to everyone, whatever their dietary requirements.
7
Fuchsia
Tasty Thai treats, with heat levels adjusted according to your liking, are always on point at this casual spot which has proved to be so popular that it now has two branches, in Barsha Heights and Business Bay. There are more than 20 spiced stalwarts on the vegan menu, including soups and starters, tofu and vegetable filled stir-fries, noodles, curries and rice bowls. Don't miss the katsu curry!
8
folly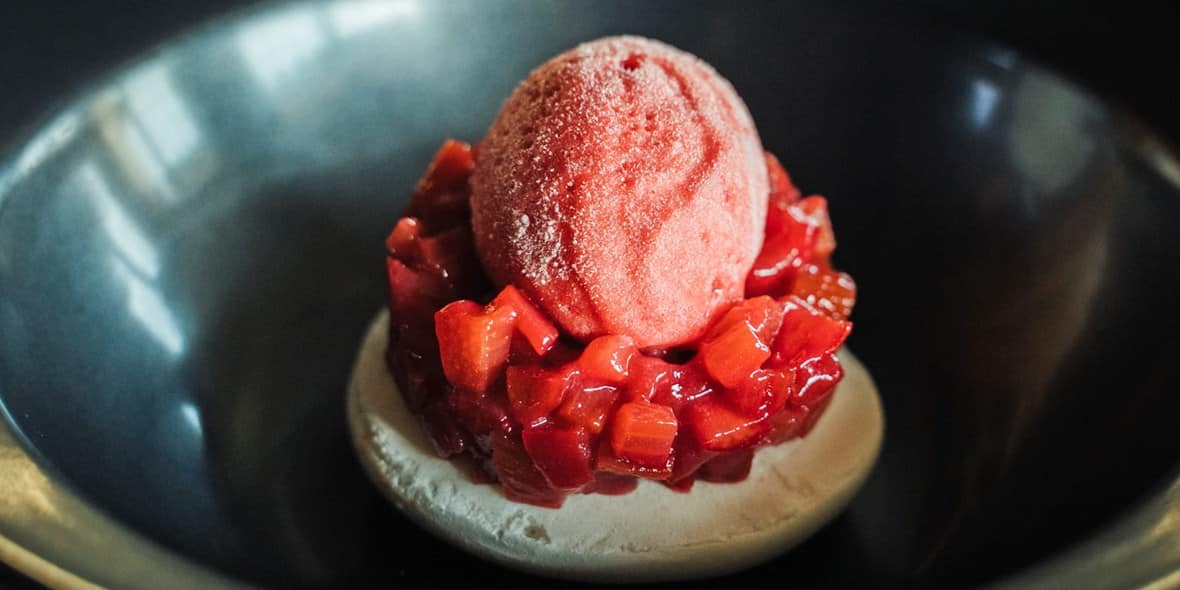 Stunning views of the Madinat Jumeirah's meandering waterways from multiple terraces add to the allure of folly. Whether you choose to sit inside, with a prime view of the open kitchen, or alfresco, you'll be dazzled by the food. Chef Nick Alvis – one half of the duo who launched the eatery – has devised a five-course tasting vegan menu that showcases the culinary flair displayed by the kitchen.
9
Hakkasan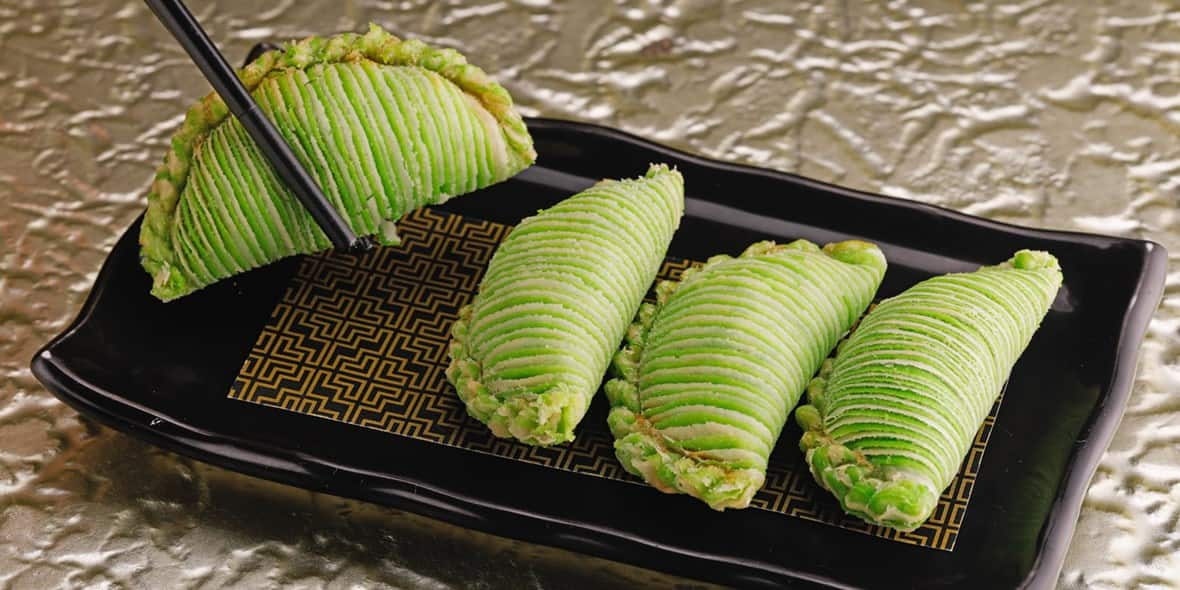 Feast on modern Cantonese cuisine at Hakkasan in Atlantis, The Palm. Take your seat in the cosy booths, decorated in lacquer lattice with powder blue accents, before perusing the plentiful vegan offerings. Pockets of steamed dim sum, Shanghai dumplings and four-style vegetable stir-fry in Szechuan sauce are just some of the elevated options to try.
12
Armani / Amal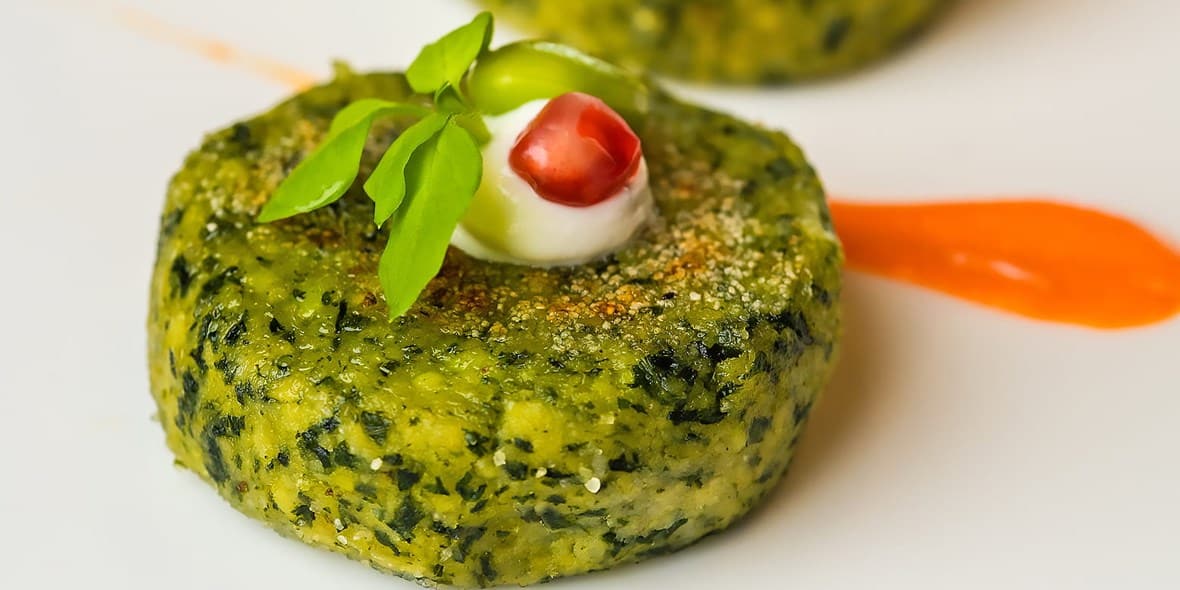 Vegetarians can aways be confident that they will be well taken care of at Indian restaurants and Armani / Amal, an elevated dining experience in Burj Khalifa, does not disappoint. Aside from the spell-binding views, there's a 13-plate 'Cumin' tasting menu which takes you on a meat-free culinary journey. There's also an a la carte vegetarian offering for those who want to create their own feast.