Food & Drink
Plant-powered menus to try in Dubai
Looking for vegan food or creative vegetarian fare? These Dubai eateries have standalone menus that dish up delicious choices that will have you craving more.
Looking for vegan food or creative vegetarian fare? These Dubai eateries have standalone menus that dish up delicious choices that will have you craving more.
1
SUCRE
Chef Fernando Trocca has taken inspiration from his Argentinian roots to orchestrate a colourful menu at DIFC favourite, SUCRE. Highlighting delicious vegan ingredients, feast on sweet potato and black bean empanadas, spicy cauliflower tostadas and pumpkin paella. These are just a few of the incredible dishes you can savour at this modern Latin-American eatery.
2
CE LA VI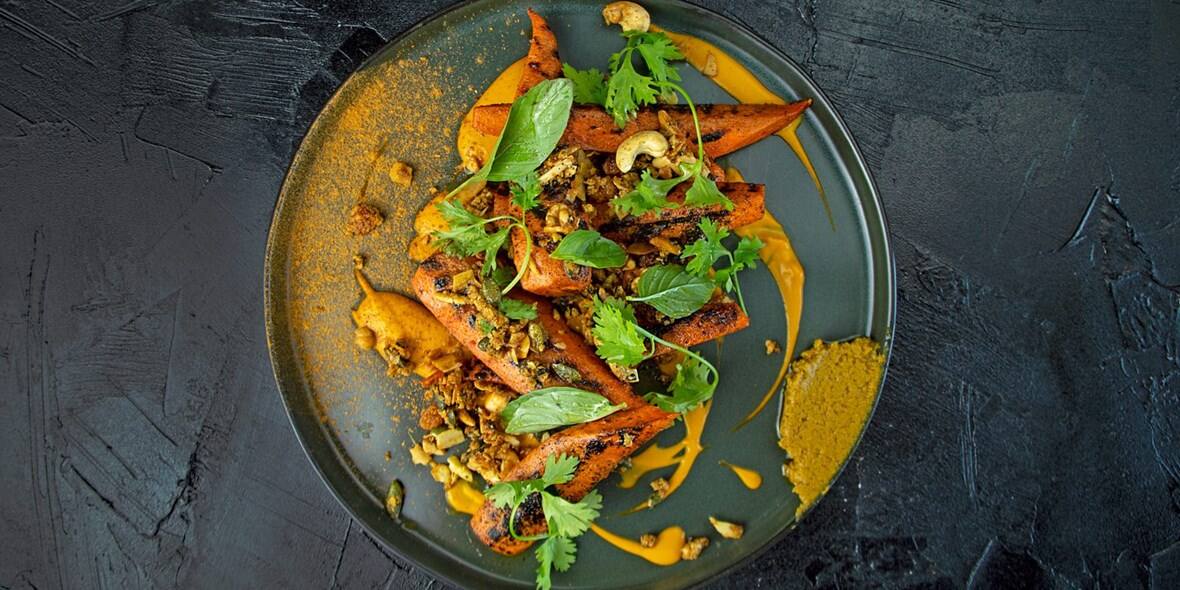 Its sky-high location on the 68th floor of the Address Sky View hotel offers up sweeping views but serious foodies also laud the food served up by Californian-born, Asian-influenced chef Howard Ko. Available for lunch and dinner, vegan diners have a choice of 15 dishes. You're taken care of at every stage – with special breads and spreads starting proceedings.
3
Farzi Cafe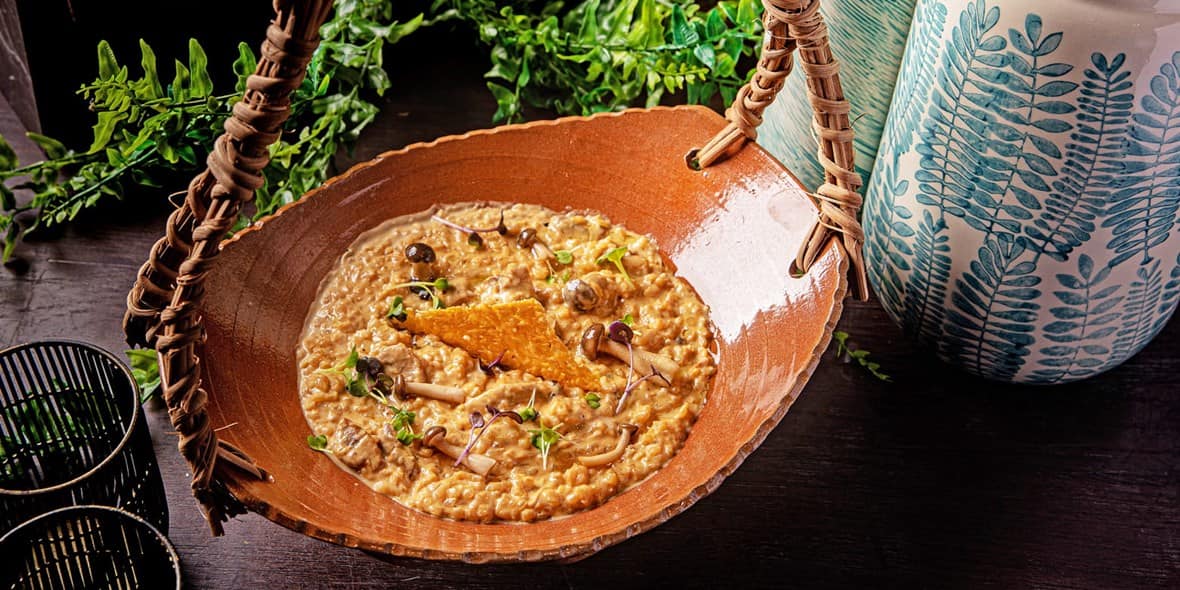 Farzi Cafe, located in City Walk and in the Mall of the Emirates, is worth the hype. Mixing molecular gastronomy and international techniques with Indian flavours, the late Jiggs Kalra reimagined sub-continental cuisine. Refreshing melon and pomelo chaat and comforting laksa and are just some of the vegetarian and vegan offerings on the dedicated menu.
4
Couqley French Bistro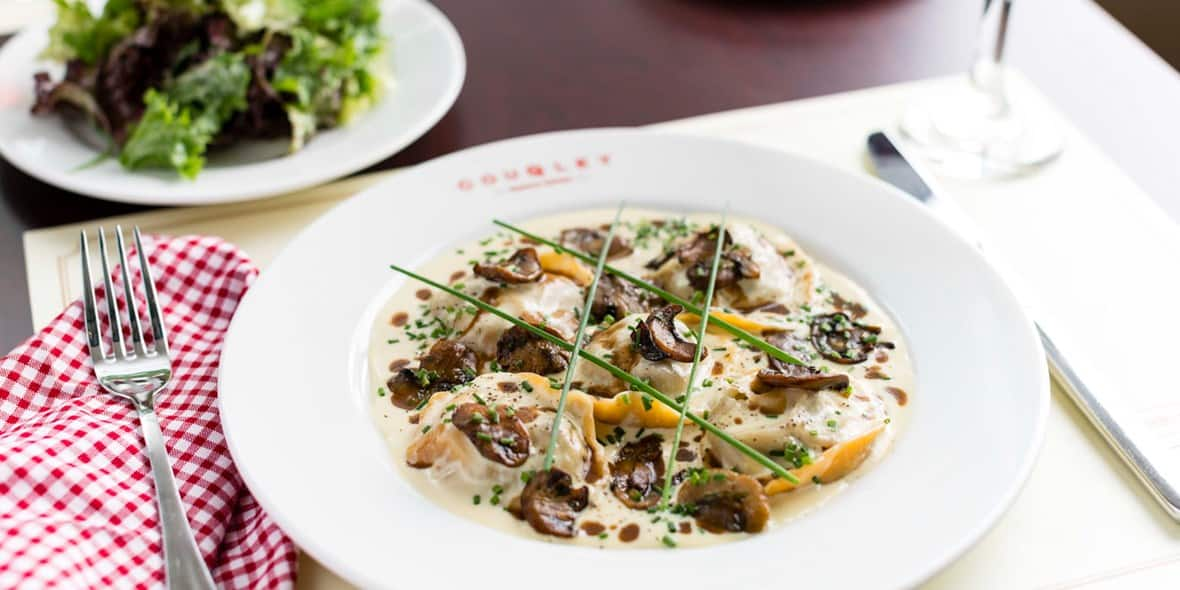 The aptly named Green Menu at this family-friendly brasserie gives a vegetarian twist to their Francophile signature plates. Be whisked away to Paris while sampling their summery ratatouille (mixed vegetables in a tomato sauce), arugula salad with avocado and goat cheese, or opt for the Beyond Burger with a meat-free patty.
5
Marina Social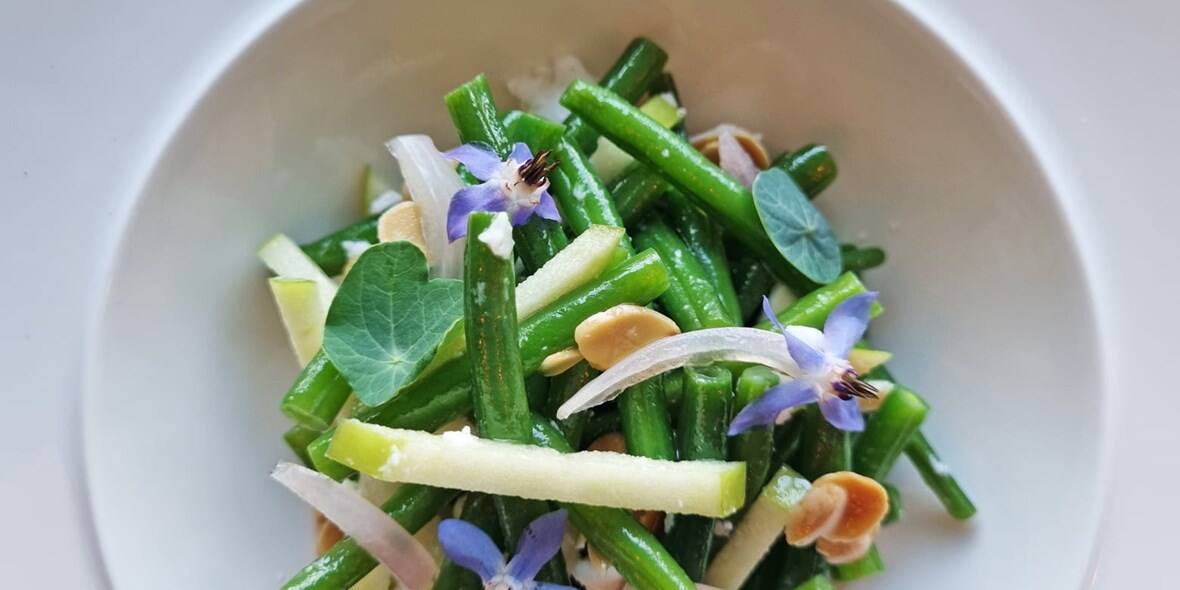 Indulge in multi-course vegan haute cuisine at this renowned waterside Dubai outpost. Whimsical plating and strong flavours reign supreme in dishes like wild mushroom risotto with truffles, the kitchen's take on an aubergine 'Parmigiana' and spiced apple crumble. Luckily for foodies, the restaurant takes pride in catering to everyone, whatever their dietary requirements.
6
Fuchsia
Tasty Thai treats, with heat levels adjusted according to your liking, are always on point at this casual spot which has proved to be so popular that it now has two branches, in Barsha Heights and Business Bay. There are more than 20 spiced stalwarts on the vegan menu, including soups and starters, tofu and vegetable filled stir-fries, noodles, curries and rice bowls. Don't miss the katsu curry!
7
folly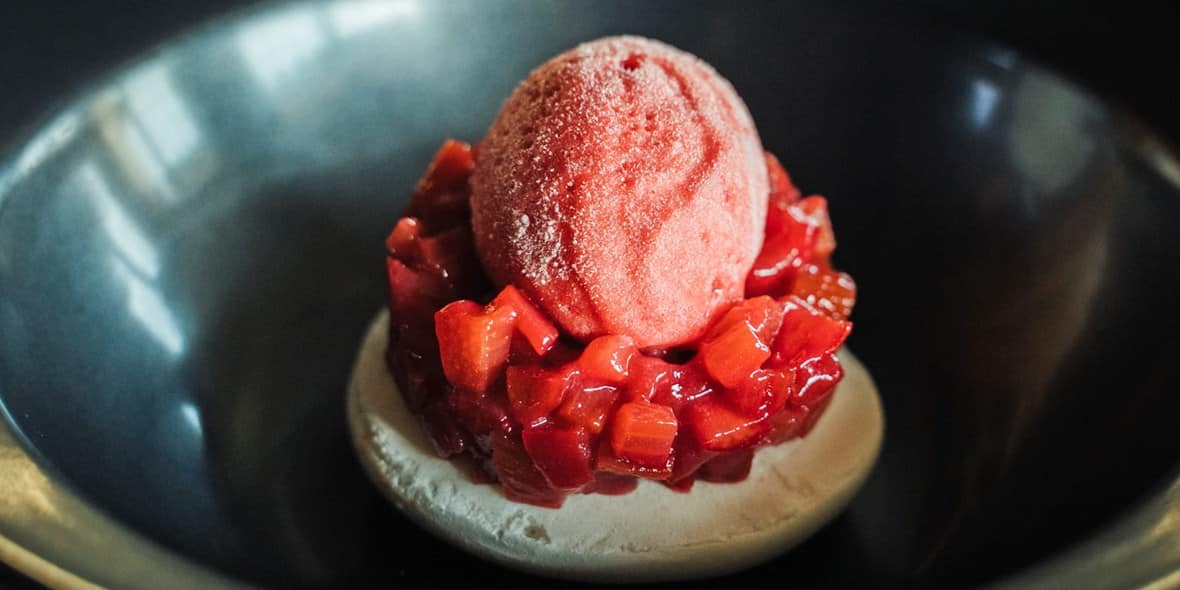 Stunning views of the Madinat Jumeirah's meandering waterways from multiple terraces add to the allure of folly. Whether you choose to sit inside, with a prime view of the open kitchen, or alfresco, you'll be dazzled by the food. Chef Nick Alvis – one half of the duo who launched the eatery – has devised a five-course tasting vegan menu that showcases the culinary flair displayed by the kitchen.
8
Hakkasan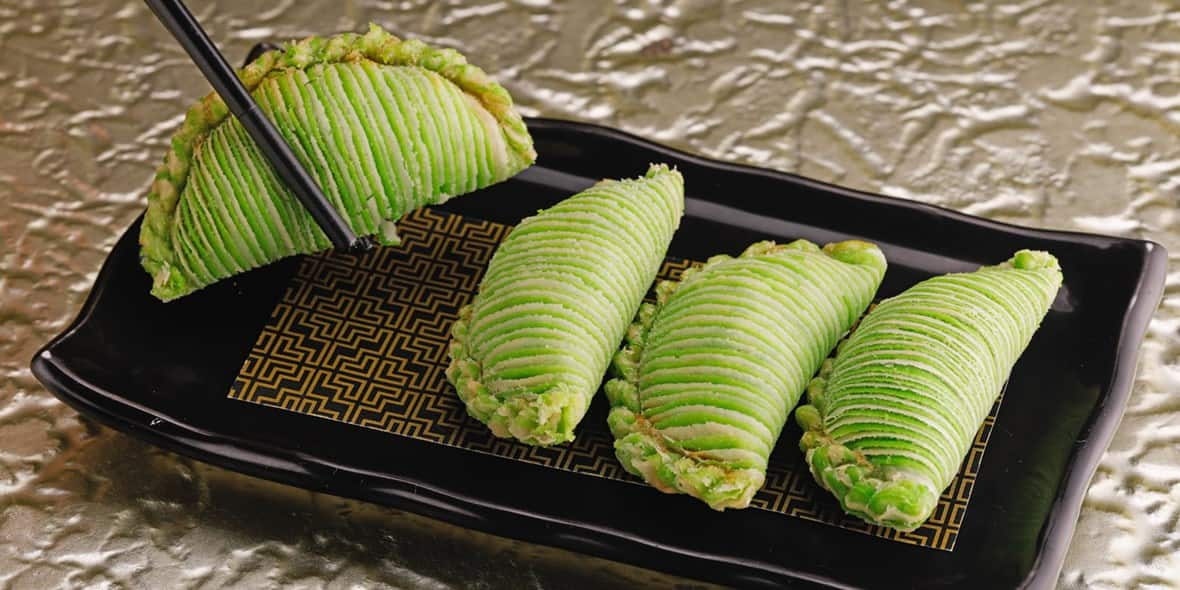 Feast on modern Cantonese cuisine at Hakkasan in Atlantis, The Palm. Take your seat in the cosy booths, decorated in lacquer lattice with powder blue accents, before perusing the plentiful vegan offerings. Pockets of steamed dim sum, Shanghai dumplings and four-style vegetable stir-fry in Szechuan sauce are just some of the elevated options to try.
9
Bistrot Bagatelle
Vegetarian options entice all diners at upbeat French stalwart Bistrot Bagatelle, but they've also got vegans covered with haute cuisine concoctions. From a Josper-roasted mushroom main to a decadent bitter chocolate torte with coconut sorbet, there's plenty to enjoy. The lively atmosphere, with regular DJ appearances, adds to the allure of this international hotspot.
10
Foxglove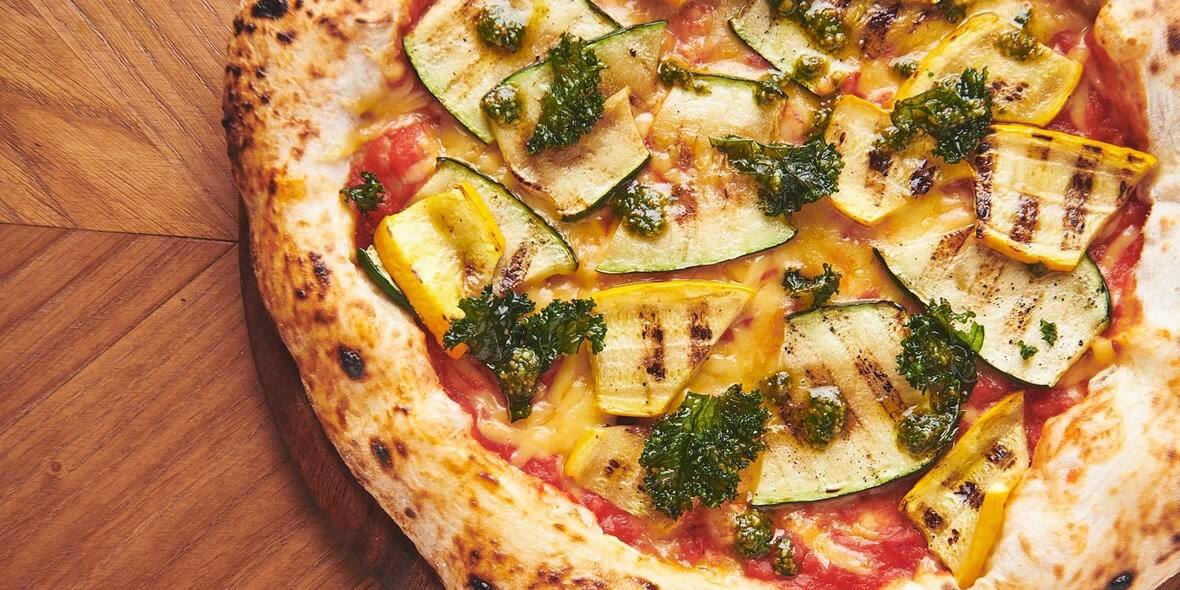 In the mood for a Beyond Burger served with a side of vegan truffle fries? That, plus vegan 'cheesy' pizzas, meatless fettuccini 'Bolognese' and much more is there to tempt you at Meydan's Foxglove. Their comfort food laden vegan trays will satiate every craving. Exposed brickwork, wood panelling and leather banquets add to the cosy atmosphere at this British-themed venue.
11
Armani / Amal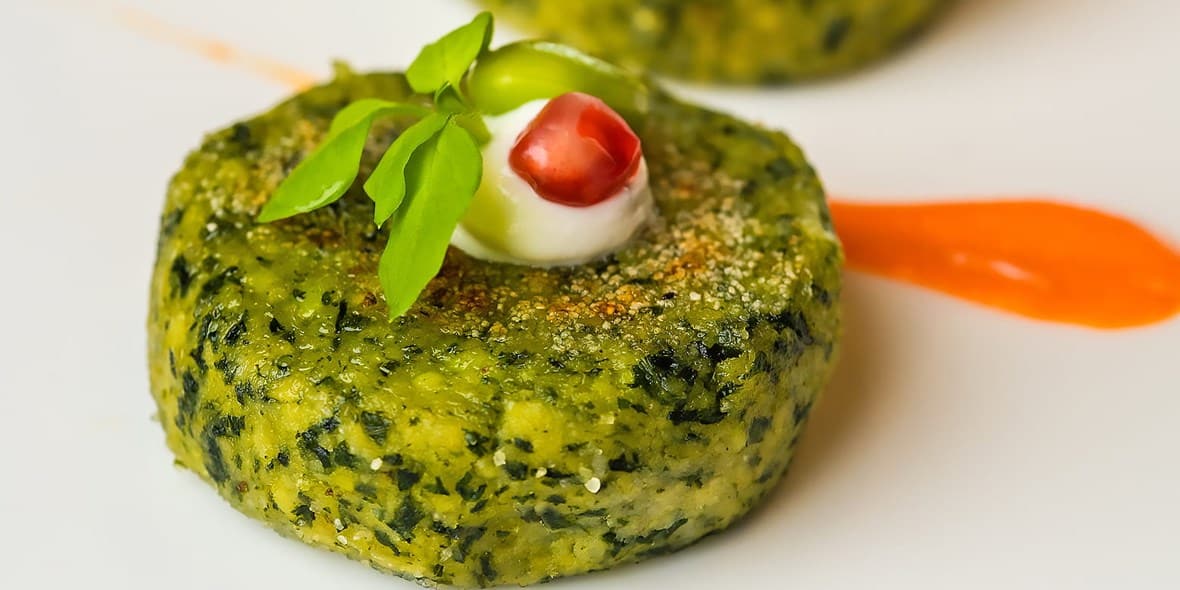 Vegetarians can aways be confident that they will be well taken care of at Indian restaurants and Armani / Amal, an elevated dining experience in Burj Khalifa, does not disappoint. Aside from the spell-binding views, there's a 13-plate 'Cumin' tasting menu which takes you on a meat-free culinary journey. There's also an a la carte vegetarian offering for those who want to create their own feast.