Adventure
Thrilling watersports in Dubai
Choose from diving, sailing, jet-skiing and other epic marine adventures for a thrill to remember.
Choose from diving, sailing, jet-skiing and other epic marine adventures for a thrill to remember.
1
Soar with flyboarding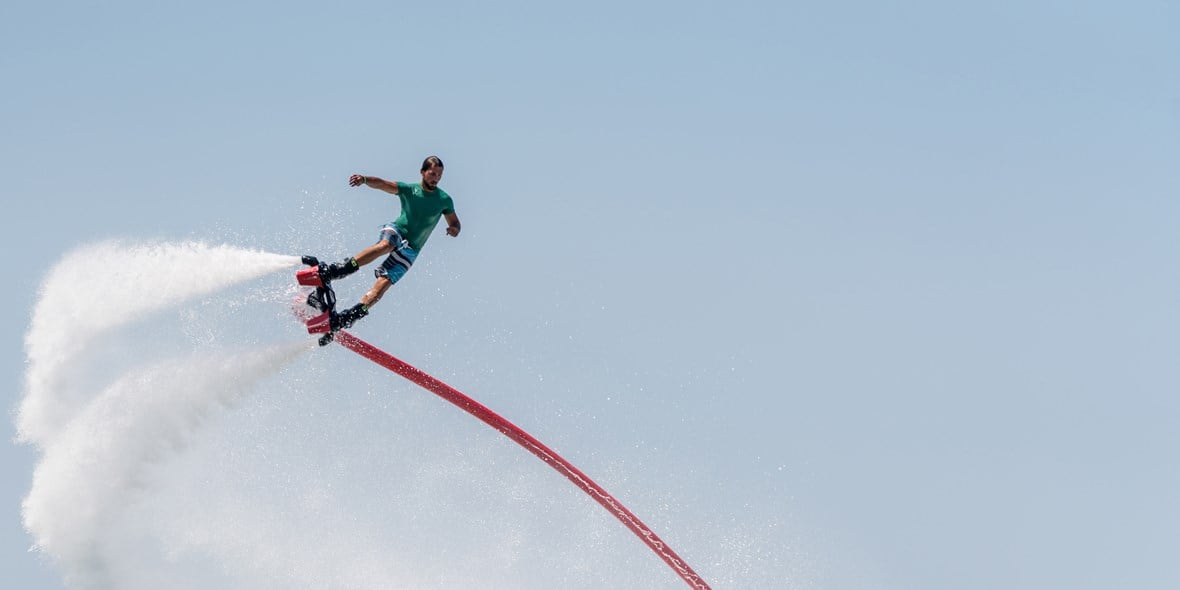 Definitely the closest thing to flying freely above water, flyboarding lets you enjoy elevated views without having to jump from crazy heights or hanging off old-school parachutes and boats. Take off on a one-person water-propelled flyboard, which can shoot up to nine metres in the air and keep you afloat – if you can keep your balance. A 20m hose is connected to a personal watercraft, pumping water at extreme force and redirecting the water output to two jets on the bottom of the board to keep you airborne. It's an exhilarating experience and the perfect addition to any adventure holiday in Dubai.
2
Go for gold with wakesports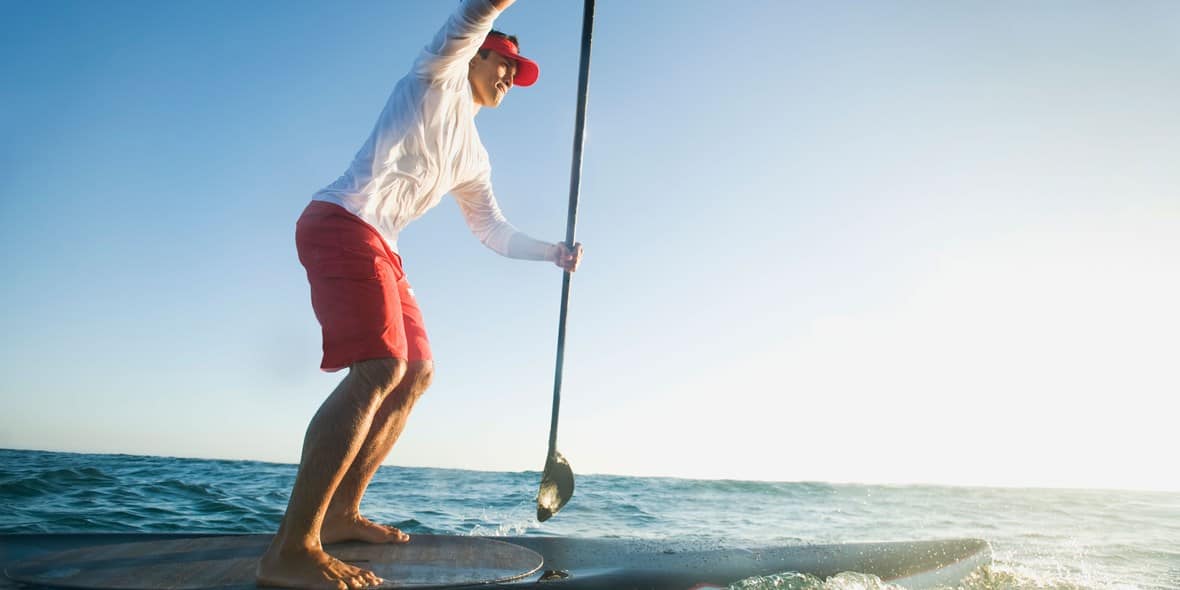 3
New-age adventures with Seabreacher
For the thrill-seekers out there, this latest watersport just might catch your attention. The Seabreacher lets you hit the waters like a shark – literally. Although this is technically a mini-submarine in the shape of a shark, the vehicle is almost like an aircraft with a powerful 260hp engine, reaching speeds of up to 100kmph. It even mimics the tail movements of a real shark and can jump up to six metres out of the water, hence the name. Take the plunge with SeaBreacher Diving Club and Watersports situated at the P&O Marina in Umm Suqeim.
4
Try kitesurfing and parasailing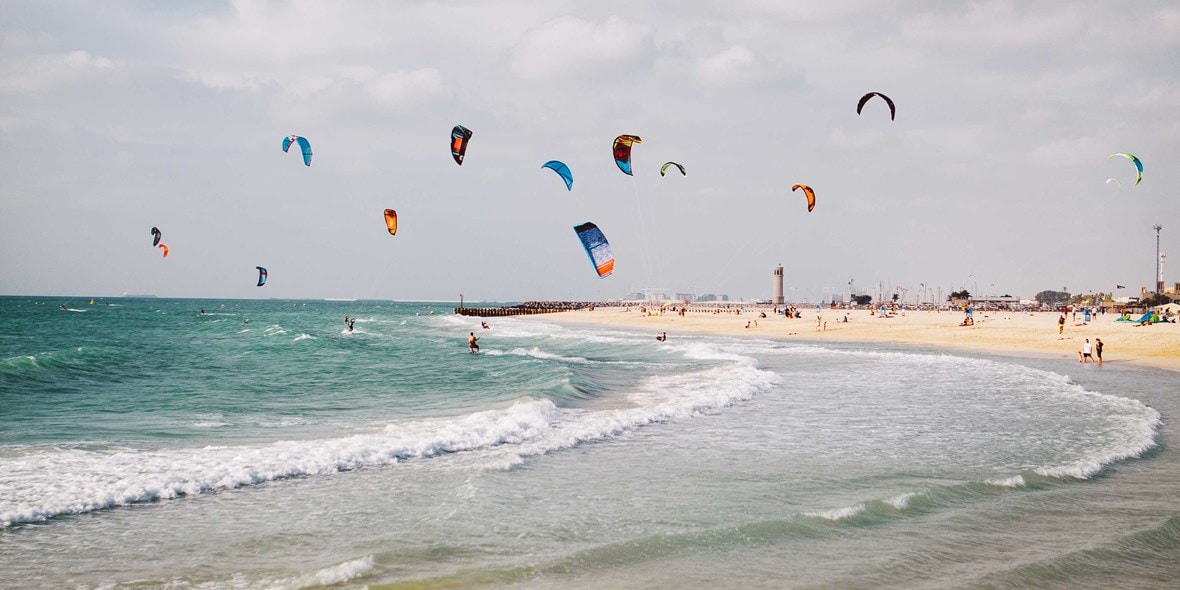 If there were any doubts about Dubai's love for kitesurfing, all you'd have to do is visit its namesake, Kite Beach. It's on this patch of sand that both amateurs and pros try their luck at this extreme sport, thanks to plenty of lessons and hiring facilities, like Dukite. The sport requires you to grip onto a handle attached to a parachute – which you then manoeuvre to increase speed and change direction. Not only is it a wild ride, it's also a great full-body workout.
Swap the board for just a parachute, and you've got parasailing. This uninitiated sport doesn't require experience navigating through the wind, because you are pulled behind a boat on a parasail that will lift you up almost 150m in the air. It's an amazing way to experience the windy sport and enjoy elevated views of Dubai.
5
Speed ahead with jet-skiing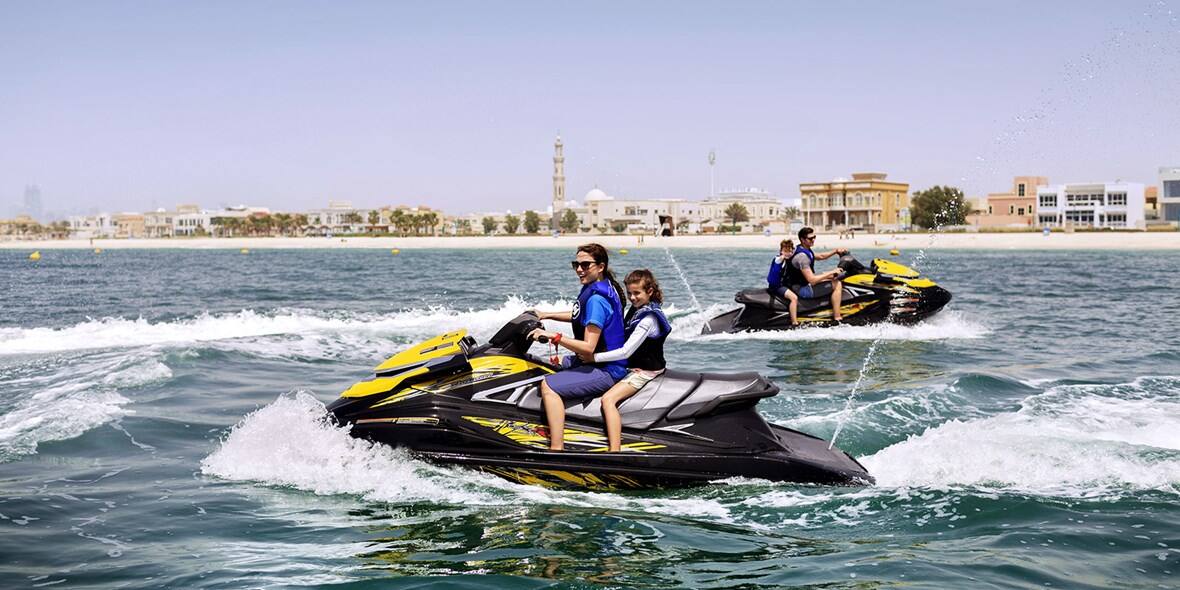 6
Say hello to sharks and shipwrecks