Food & Drink
Sugar, spice and all things nice: Dubai's best desserts
From ultra-indulgent sundaes to camel milk ice cream, don't miss Dubai's most irresistible desserts.
From ultra-indulgent sundaes to camel milk ice cream, don't miss Dubai's most irresistible desserts.
1
Monster shakes at Black Tap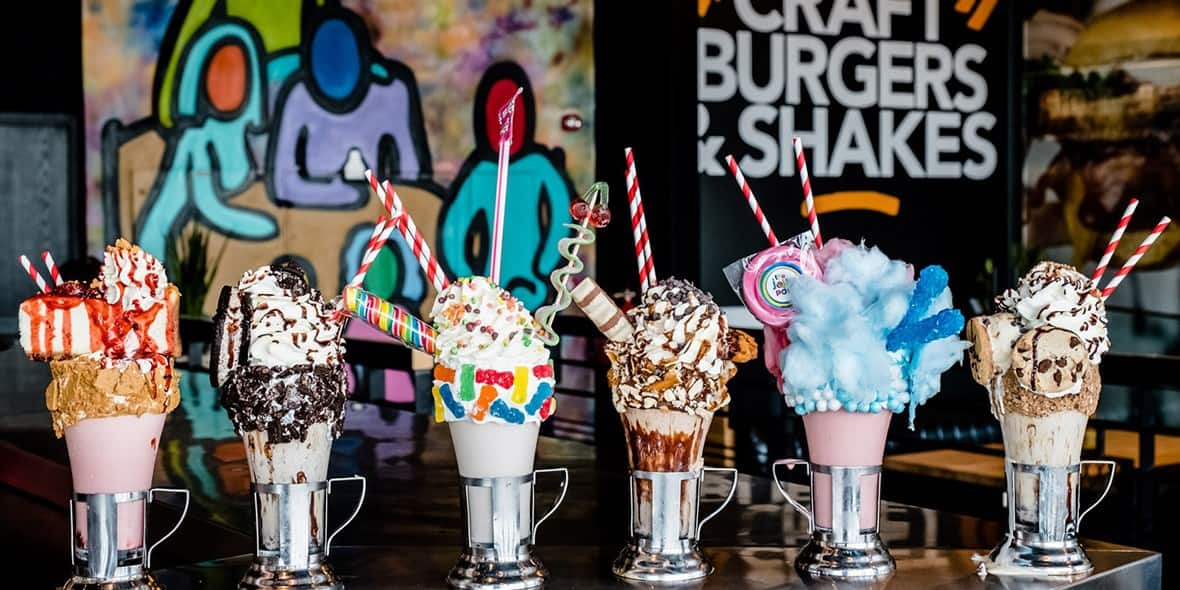 Located inside several major Dubai malls like City Centre Mirdif and Mall of the Emirates, this NYC-import specialises in stacked burgers and trending 'crazy shakes'. These made-for-Instagram treats are nothing short of indulgent, and layered with sky-high toppings, from peanut butter cups to cake wedges. Our favourite is the strawberry-flavoured Cotton Candy, which comes loaded with a vanilla frosted rim, a sprinkling of blue, pink and pearl chocolates, pink lollipop, rock candy, whipped cream, and of course, cotton candy.
2
Tasty soft serves at Salt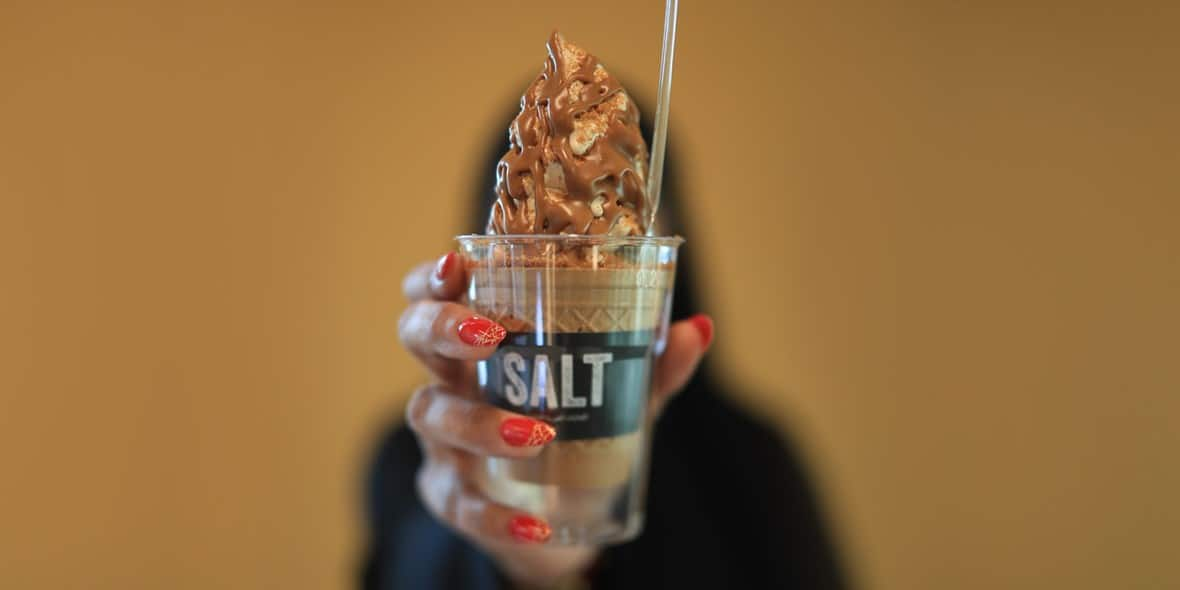 Perhaps Dubai's most famous icy treat, Salt's Lotus soft serve – or 'Softies' as they are coined on their menu – takes the addictive flavour of everyone's favourite spiced cookie, and puts it into a refreshing ice cream cone (or thick shake). Visit the food-truck-turned-cafe at Kite Beach – now a local institution – to find out what all the fuss is about. Don't worry, there are other options too, if Lotus isn't your top pick. Regular limited-edition seasonal additions add to the fun.
3
Camel milk treats at Nouq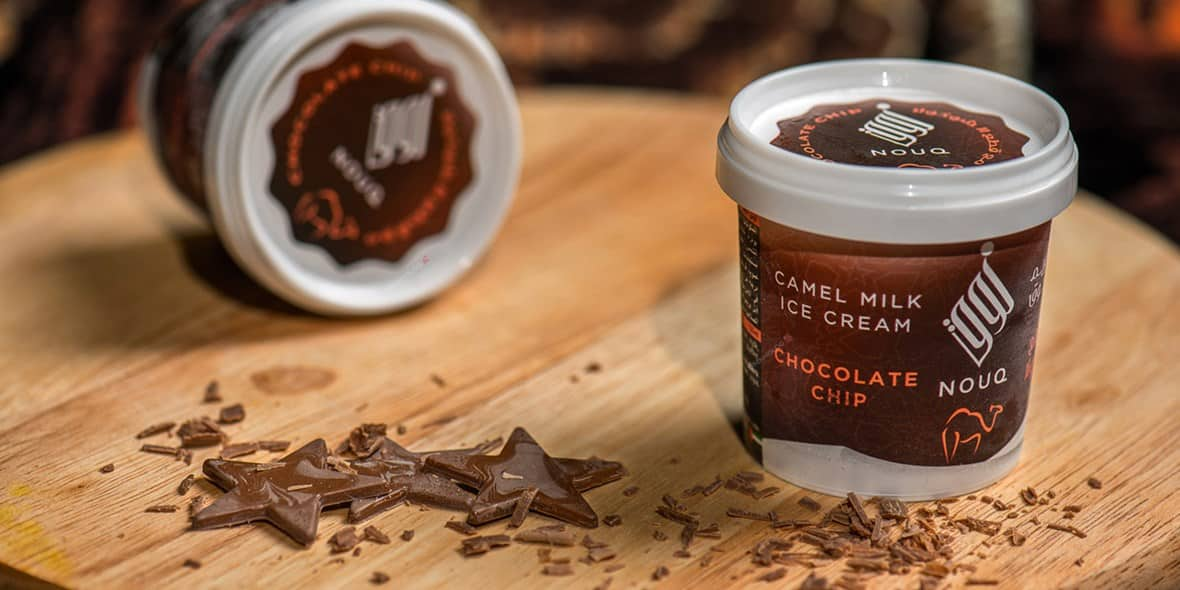 Tapping into local Emirati culture, this premium ice cream and chocolate brand uses one of its staple ingredients, whole camel milk, to craft its products. Nouq has almost a dozen camel milk flavours to choose from, each with a regional twist, including caramel biscuit, honey saffron, pistachio, mint tea and Turkish coffee. Camel milk is typically known for its bold taste, but Nouq's ice cream is pasteurised, allowing for much more subtlety. You'll find it at supermarkets such as Spinney's and Waitrose, and even on the menus of leading restaurants such as the Arabian Tea House in the Al Fahidi Historical Neighbourhood.
4
Fine dining plates at Brix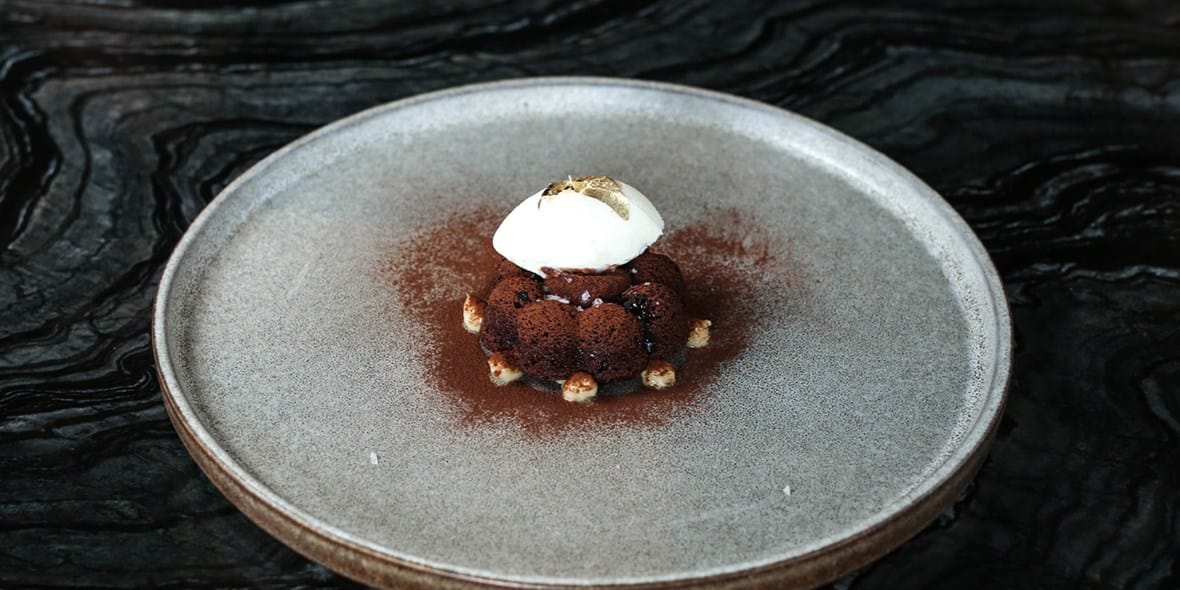 Chef Carmen Rueda Hernandez has worked in innovative, experimental kitchens like The Fat Duck which is why Brix, the dessert bar concept that she helms, is so ground-breaking. Backed by the stable behind 3Fils, the intimate venue serves up a tasting menu with the spotlight on sweet treats complete with drinks pairings. You'll embark on a progressive culinary journey that cleverly balances savoury with sweet, with each course being explained in detail, as the story unfolds. An experience serious foodies should not miss.
5
Cookies and tarts at Mélange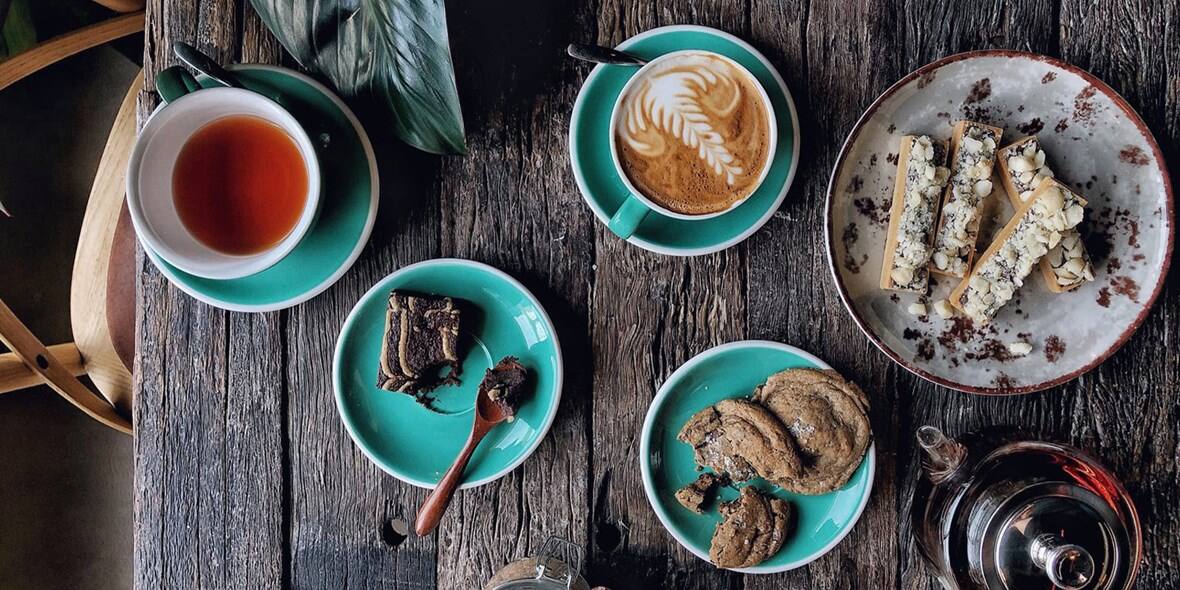 Homegrown batch bakery Mélange has a range of sinfully delicious gourmet cookies, towering cakes and tantalising tarts that can brighten up your day. Owner Nadia Parekh's signature slice is a chocolate salted caramel slab, while the '2Faced' brownie pairs rich chocolate with tahini for a happy marriage between savoury and salty. You'll find Mélange's desserts across Dubai in places like Depachika at Nakheel Mall, High Joint in Al Manara or The Espresso Lab in Al Quoz. Mélange also has a permanent studio at The Bayswater Tower in Business Bay for enthusiasts to drop in.
6
Pastéis de natas at Lana Lusa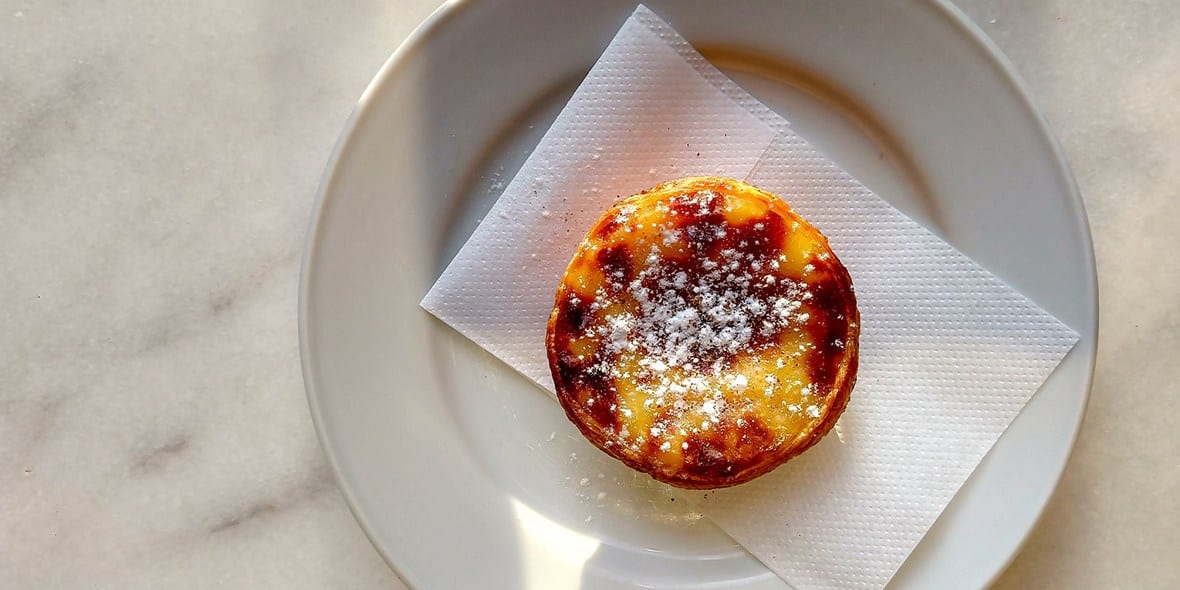 Head to Lana Lusa, a chilled-out spot, for its mind-blowing pastéis de nata. The moreish custard tarts are available to buy in a box to take away as well, if you'd like to keep snacking on the flaky pastries as you get on with your day. Other authentic desserts on the menu include the tarte de amêndoa (almond tart) and the bolo de bolacha (a no-bake biscuit cake). This cute neighbourhood-style restaurant is in the Wasl 51 complex, and offers an all-day menu filled with traditional Portuguese favourites.
7
Arabian delights at Al Samadi Sweets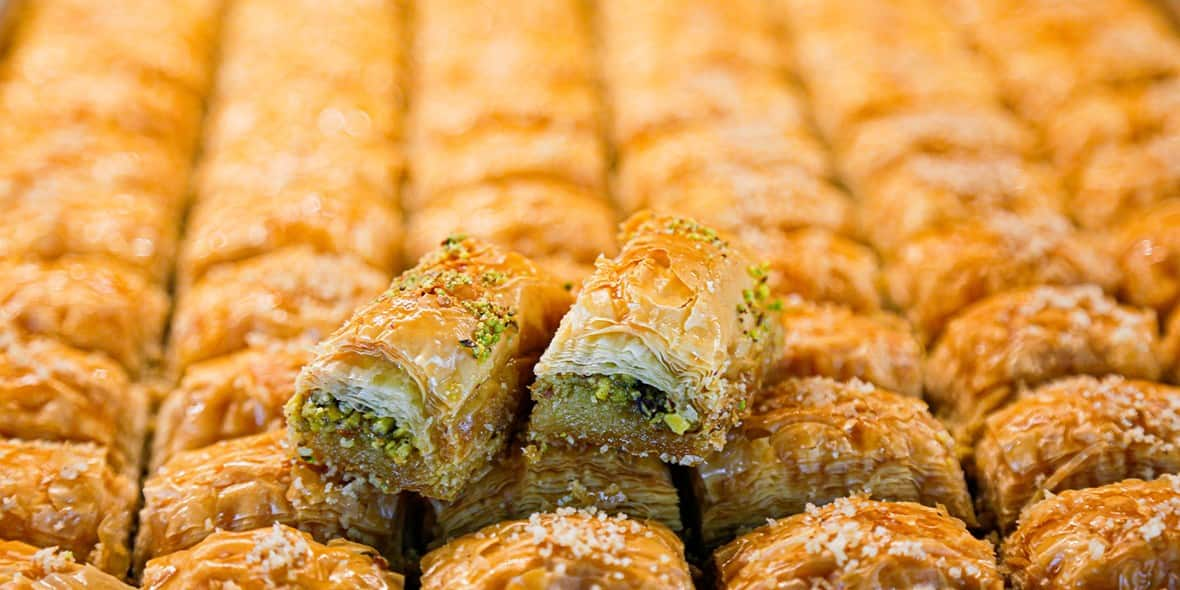 One of the best spots in the city to try Arabic desserts, Al Samadi Sweets has been a permanent fixture in Dubai since the 1970s. Pop over to the buzzing Al Muraqqabat Street in Deira to step into this bakery and cafe that serves everything from maamoul (spiced date cookie) to bukaj (a cashew nut-stuffed baklava pouch). It's also where you can experience one of the best halawet el-jibn – a semolina and cheese dough, filled with clotted cream and topped with syrup and rose petal jam – in town.
8
Picture-perfect cakes at L'ETO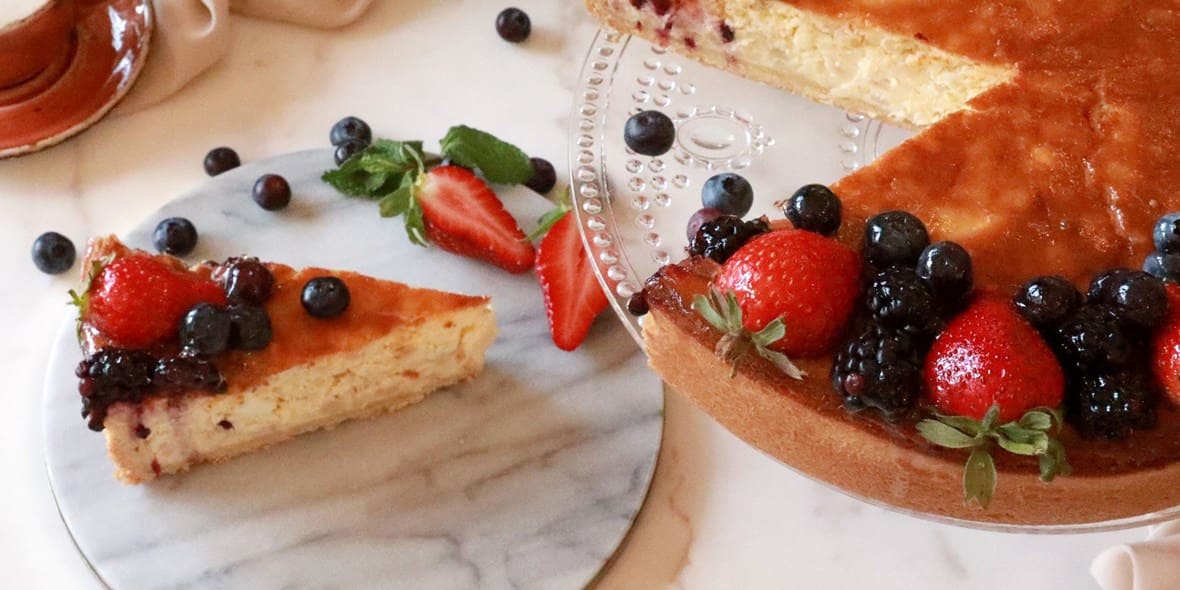 Living up to their international reputation, L'ETO's cafes at City Walk and around Dubai are always buzzing. Visitors are greeted by a wall of flowers while the rustic decor offers up an ideal backdrop to enjoy the stylish menu. The cafe doesn't skimp on desserts and is best-known for its irresistible cakes. Those with a sweet tooth will want to try the crisp Napoleon millefeuille, pistachio, rose and raspberry selection, or birdberry cake – a healthier offering made with birdberry flour and layers of sour cream. 
9
Banana pudding at Magnolia Bakery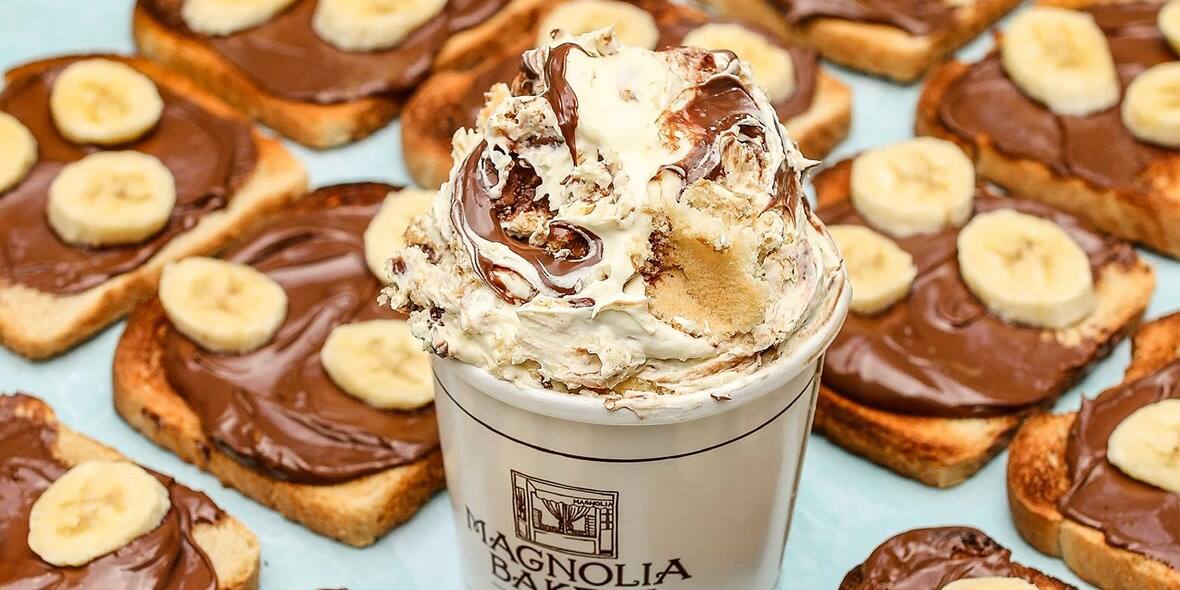 This New York City-based bakery's Dubai outposts in Bloomingdale's and Dubai Festival City Mall have a big fan following. No stranger to the sweets scene, Magnolia may be most famous for its cupcakes but we think the banana pudding steals the spotlight. The heavenly scoop – cool, sweet, creamy and moreish – is so popular that the eatery regularly has campaigns around it to entice 'pudding heads' back to the shop's counters. Try the classic, or opt for popular Lotus or chocolate hazelnut varieties.
10
Milk cakes from Home Bakery
Emirati entrepreneur Hind Al Mulla's Home Bakery is universally lauded by those with a sweet tooth. And although her kitchens also cook up moreish mains, the dessert queen is best known for her Chewy Melt chocolate cookies, multi-layered bakes and huge selection of milk cakes. If you are a fan of the latter you'll be spoilt for choice. From pistachio to rose, cereal to coconut, there are over 11 options to pick from, with subtle saffron being one of the most ordered among regulars.