Food & Drink
Dine at Dubai's best food trucks
There's been a food truck revolution on the streets of Dubai. Grab a bite on-the-go at these popular snack spots in the city.
There's been a food truck revolution on the streets of Dubai. Grab a bite on-the-go at these popular snack spots in the city.
1
Burgers by the beach at SALT
This now-iconic silver retro truck serves up some seriously gourmet burgers. After a year of traversing the city's hotspots, Salt has found itself a permanent spot beside Kite Beach, overlooking the beach. It's made going out for a burger a real treat – making residents feel like tourists, and tourists feel like residents in the know. While the 2oz wagyu beef burger with hook salt, melted cheese topped with fiery jalapeño slices is the house favourite, Salt also introduces a limited-edition menu every summer with the aim of bringing something new to its patrons.
2
Mix and match your feast at The Last Exit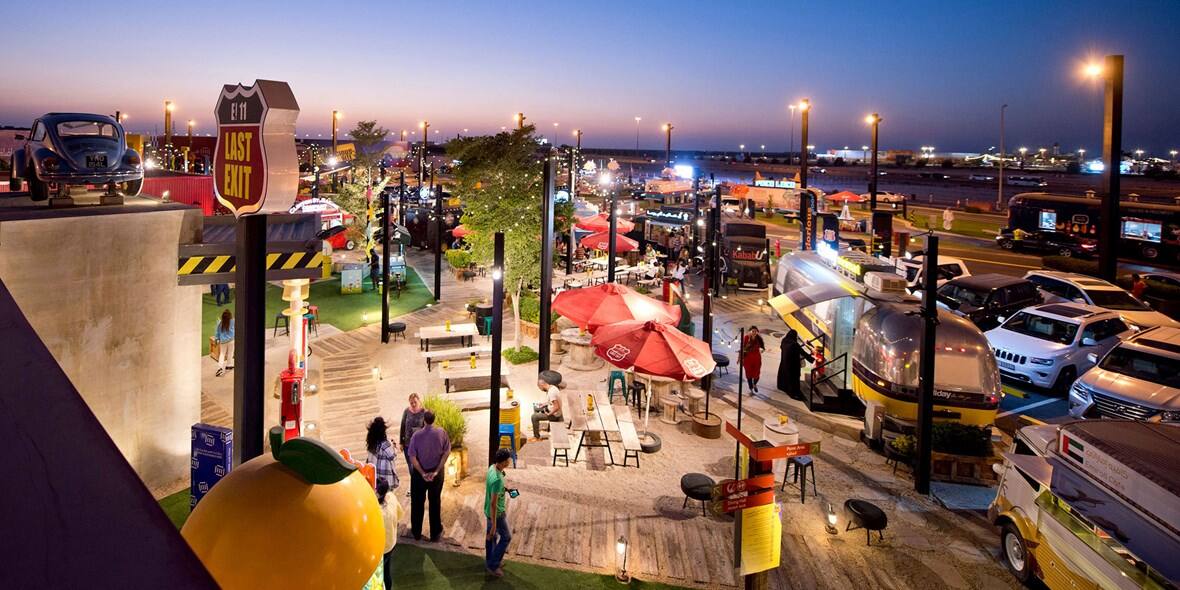 This Dubai food truck park is named after its original location: on the last exit before driving out of Dubai toward Abu Dhabi. It launched as a roaring success and the food truck phenomenon has a range of locations on offer, including Jebel Ali North and South, Al Khawaneej and 
Al Qudra
. Whether you're stopping off the highway for some good takeaway eats or heading to 
Last Exit 
for a retro night out, this one-stop shop has a selection of burger joints, taco stands and Arabic street food from the likes of 
Clinton Street Baking Company
, Burger Pit and Poco Loco.
3
Flavour your day with Taqado Mexican Kitchen
Dig into a fiesta of street-style dishes from the food truck extension of one of Dubai's homegrown casual dining concepts. With an emphasis on fresh produce, this Mex-to-go truck specialises in favourites from south of the border and is a familiar sight at community events across the city. More authentic than your standard Tex-Mex, hungry diners will find seven different base options, from the classic burrito and soft and crispy tacos, to the less carb-heavy burrito box and 'mucha lucha salad'. Head to to the  The Marble Walk in DIFC to try this.
4
Healthy treats at Theo's Point
With a focus on natural goodness and clean eating, Theo's Point in Umm Suqeim has an admirable menu of wraps and snacks, including flavourful meatless options. No matter what you decide to try, you'll be happy to know that there's zero preservatives, refined sugar and fried foods. Grab a protein-packed meatless shawarma or a grass-fed beef slider with a homemade 'turmeric kick' sauce and dine by the shores of
Kite Beach
.