Food & Drink
Dine at Dubai's best food trucks
There's been a food truck revolution on the streets of Dubai. Grab a bite on-the-go at these popular snack spots in the city.
There's been a food truck revolution on the streets of Dubai. Grab a bite on-the-go at these popular snack spots in the city.
1
Burgers by the beach at SALT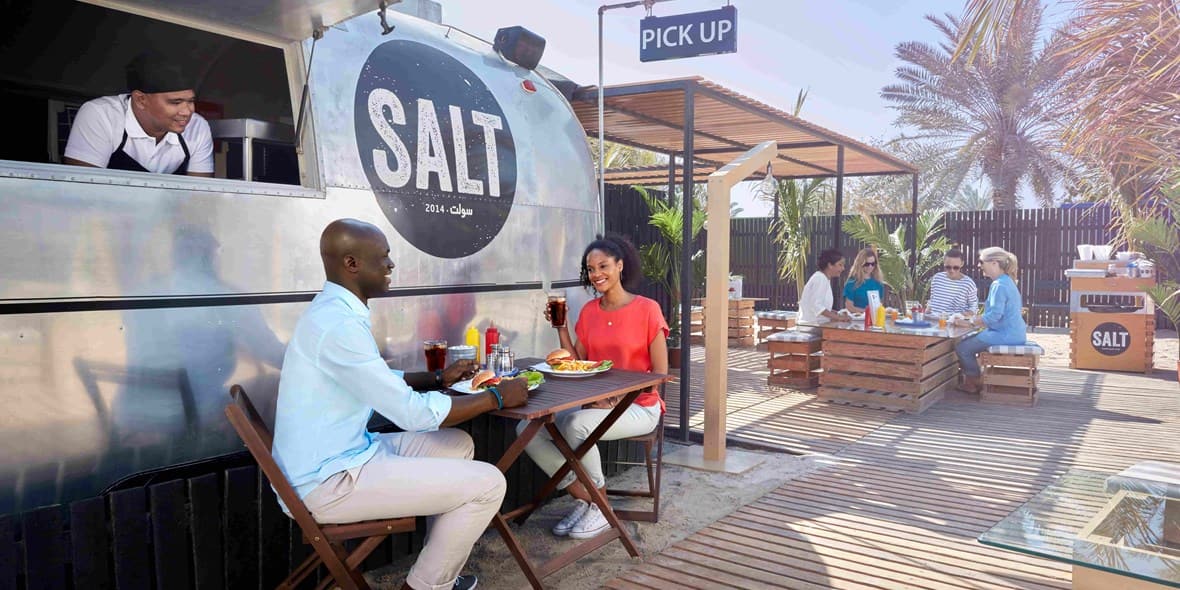 This now-iconic silver retro food truck serves up some seriously gourmet burgers. After a year of traversing the city's hotspots, SALT has found itself a permanent spot beside Kite Beach, overlooking the water. Going out for one of their burgers is a real treat – making residents feel like tourists, and tourists feel like residents in the know. While the 2oz wagyu beef burger with melted cheese topped with fiery jalapeño slices is the house favourite, SALT also introduces seasonal limited-edition menus with the aim of bringing something new to its patrons. Don't leave without trying one of their soft serve ice creams either.
2
Mix and match your feast at The Last Exit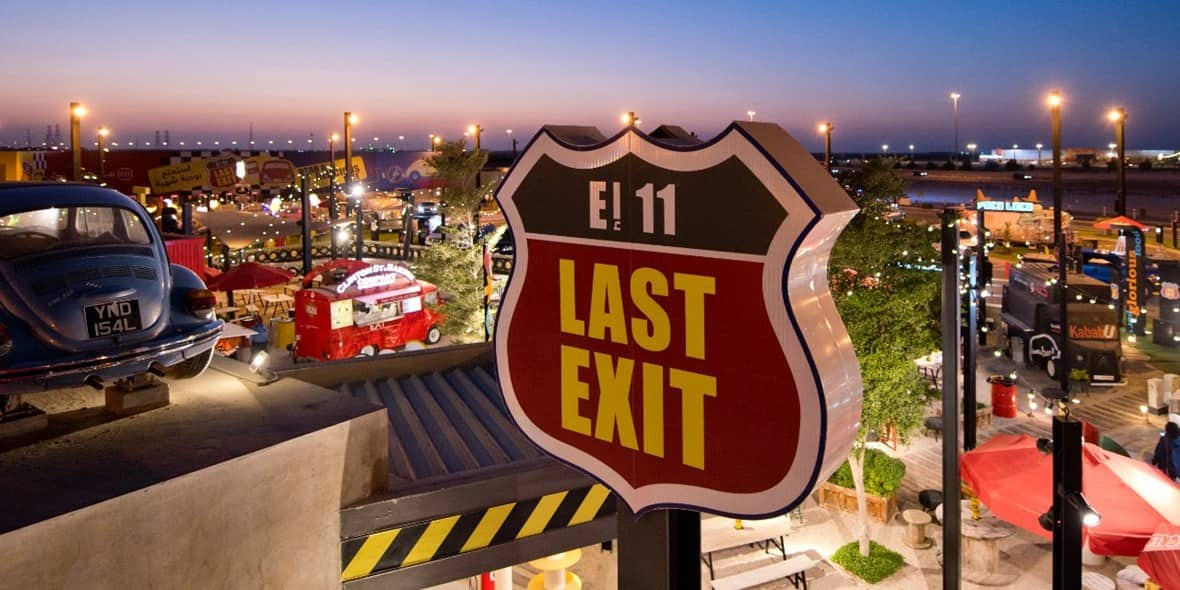 This Dubai food truck park is named after its original location: on the last exit before driving out of Dubai toward Abu Dhabi. It's launch was a roaring success so the phenomenon opened in four locations, namely Jebel Ali North and South, Al Khawaneej and 
Al Qudra
. Whether you're stopping off the highway for some good takeaway eats or heading to 
Last Exit 
for a retro night out, this one-stop shop has a selection of burger joints, taco stands and Arabic street food from the likes of 
Cupagahwa
, Burger Pit and Poco Loco. You can picnic outside in the open air or eat in your car, and each set-up is very picture-worthy with lots of Instagrammable touches.
3
Picnic on the grass at DAMAC Hills
Venture into the serene DAMAC Hills neighbourhood to discover a lovely square flanked on all sides by food trucks. Take a seat at one of the tables or better still, follow the local residents and bring a rug so you can find a nice grassy patch to have a picnic. Twinkling fairy lights give the area a festive touch, and you have plenty to choose from as options include Dubai stalwarts like Bob's Fish & Chips, Big Misteaks, Lucky's Pizza and Alpha Burgers. Indian street food slider sensation O'Pao has also joined this circuit, serving up well-priced, spicy vada pao to visitors.
4
Scoop up desserts at Desert Chill
Who can resist the lure of an ice cream van? Retro-favourite Desert Chill roams the city, and can be booked to come visit your area too. Dishing out classic popsicles, cones and cups, often in bright colours and with a multitude of toppings, its well-priced offerings have attracted fans of all ages. The perfect call no matter what the weather, this truck oozes nostalgic childhood vibes. Go for the signature 'softy' which comes in flavours as varied as Lotus and mango, or order a fresh smoothie for a healthier treat.
5
Enjoy a slice of pizza at Piazza 17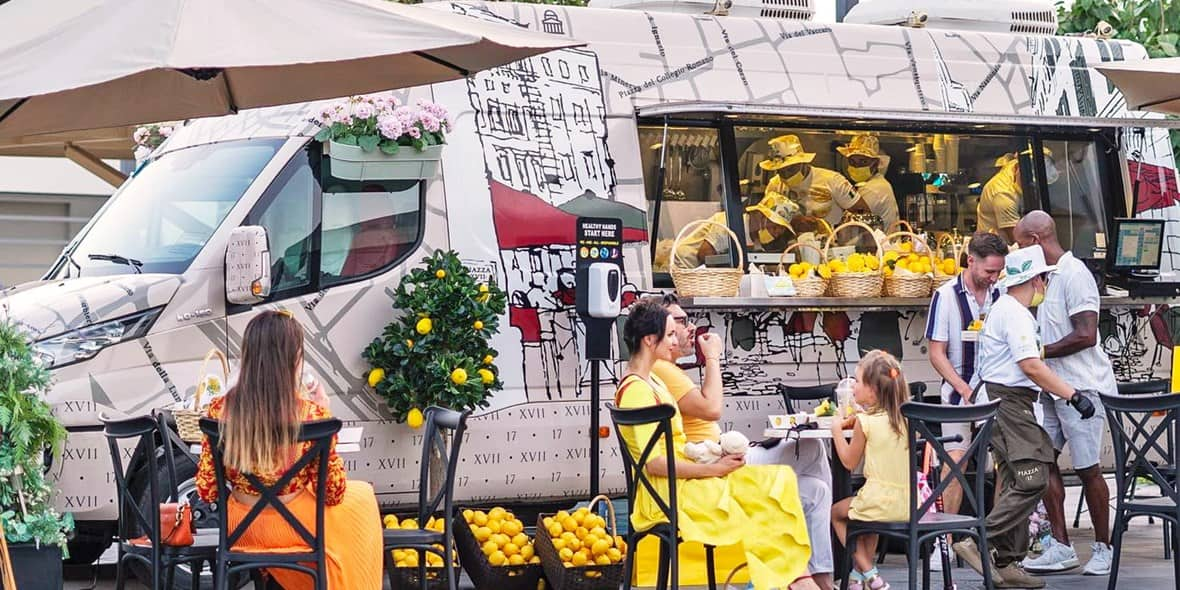 A taste of la dolce vita – the Italian good life – is on offer at Piazza 17. The food truck has parked itself at City Walk and attracted quite a following. Although the vegan gelatos are refreshing, with the avocado option providing an instant talking point, the real stars of the show are the pizzas. We suggest you go for the classic margherita though there are more adventurous options, including one topped with würstel sausage and fries. Finish with a strong espresso.