Sights & Attractions
Dubai's most Instagrammable locations
Futuristic cityscapes, striking hotspots and unusual backdrops make Dubai a photographer's dream.
Futuristic cityscapes, striking hotspots and unusual backdrops make Dubai a photographer's dream.
1
Strike a pose at Dubai Design District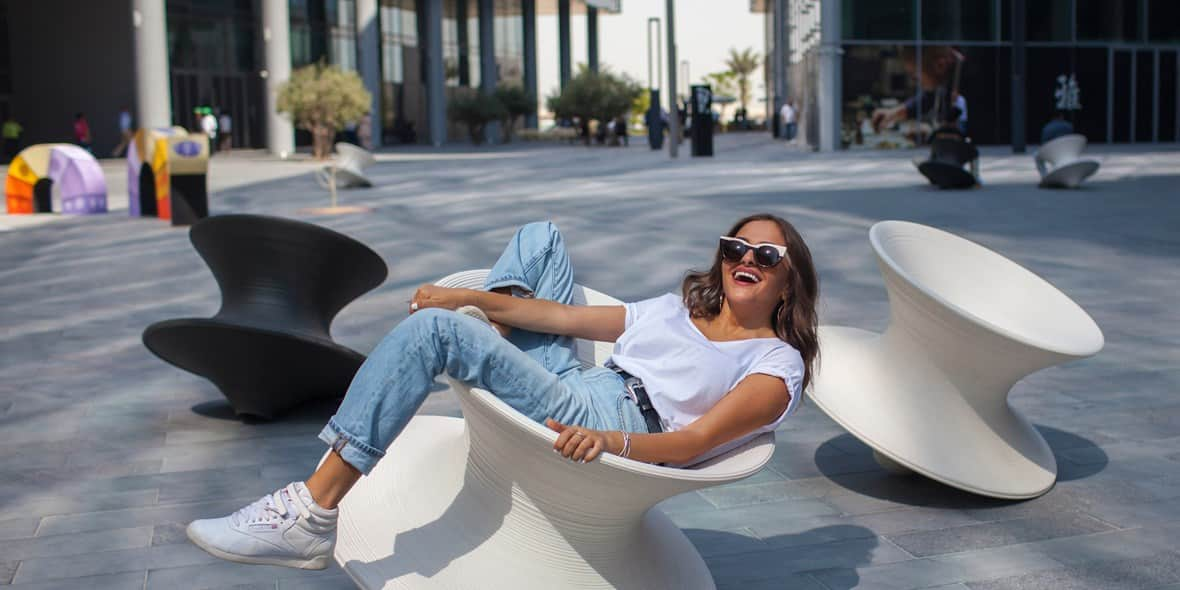 One of the coolest and most creative hotspots in the city, the Dubai Design District is the region's foremost platform for artists and designers. Popularly known at d3, this innovative space is made for the 'gram with sleek concrete structures shedding geometric shadows onto the large, open avenues. Browse textured couture inspired by Shakespearean tales at Amato boutique, or visit Closet Case for Asian and European menswear, footwear and eyewear. Afterwards, grab a bite at The Lighthouse that serves up a fashionably healthy meal.
2
All eyes on you at Downtown Dubai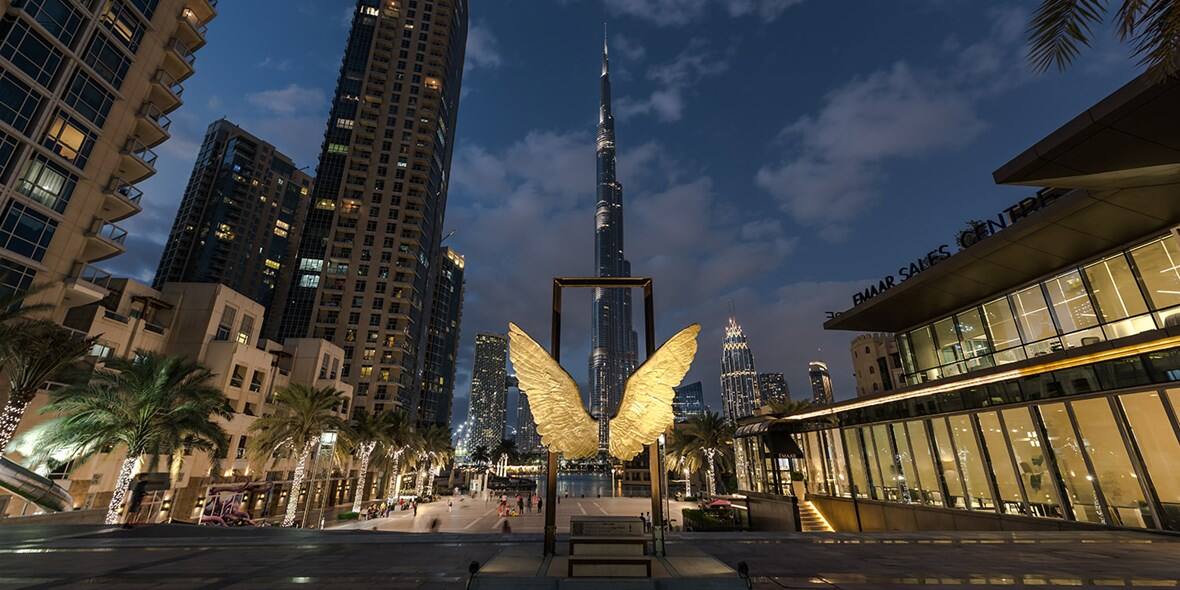 Downtown Dubai, with The Dubai Mall and Dubai Fountain, and the world's tallest building, the Burj Khalifa, is one of the most snapped backdrops in the city. Fashionistas from around the world – as well as Dubai's own style-set – love to share the frame with this extraordinary landmark. Many also enjoy posing in front of the bronze Wings of Mexico sculpture. The effect is stunning – you get to look like an angel while having a perfect shot of the city's most iconic sights behind you. You'll also want to book a table at Asado for award-winning Argentinian cuisine and waterside views.
3
Add a little European flair at City Walk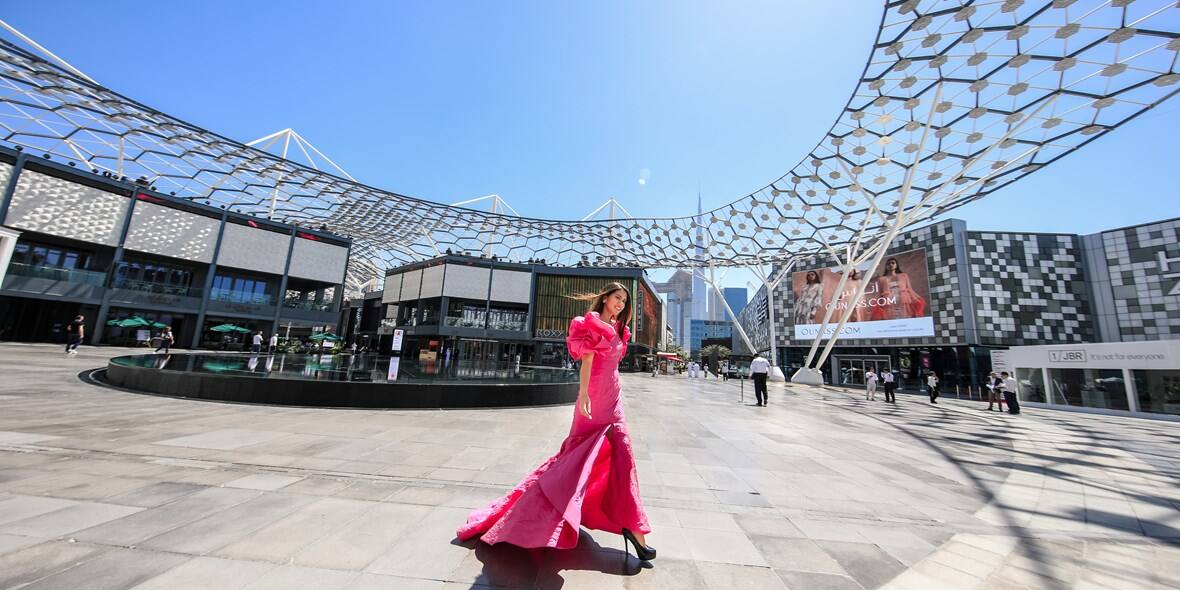 4
Soak in sunshine style at La Mer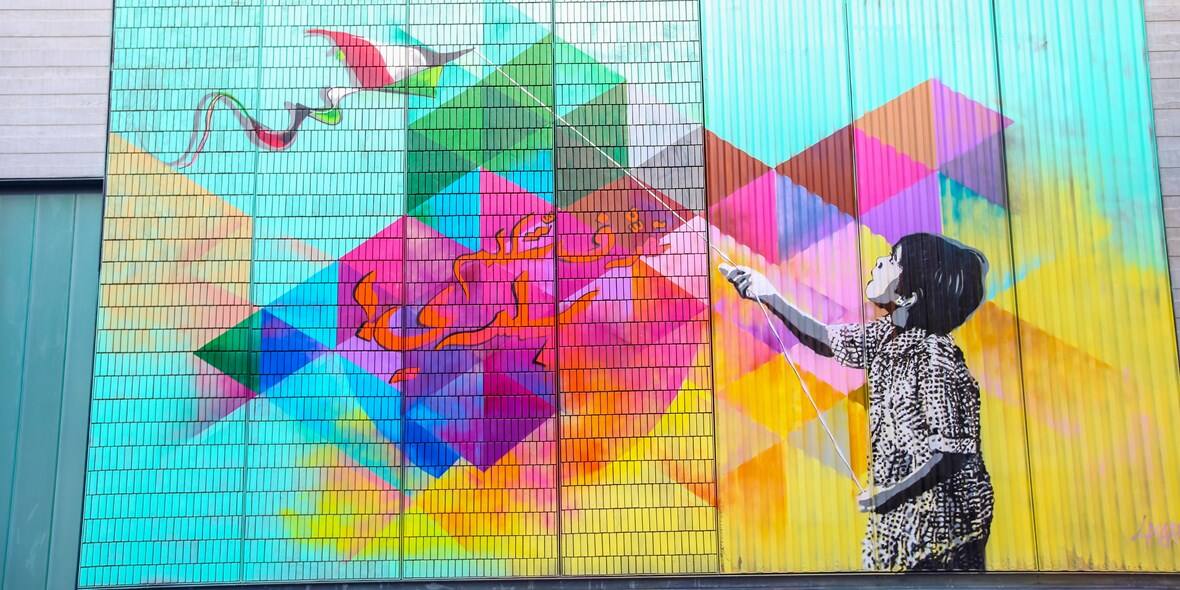 With the sun shining every day, it's always beach time in Dubai. So, get ready for the sand and sea, and stunning views at La Mer in Jumeirah. This Dubai hotspot has a number of picturesque spots to fill your social feed. It is easy to see why, with pristine beaches, seafresh designs, quirky street art and the fun Laguna Waterpark, La Mer is the perfect Instagram location. If you get hungry, stop by Parker's for classic comfort food that's always as pretty as the setting.
5
Get artsy at Alserkal Avenue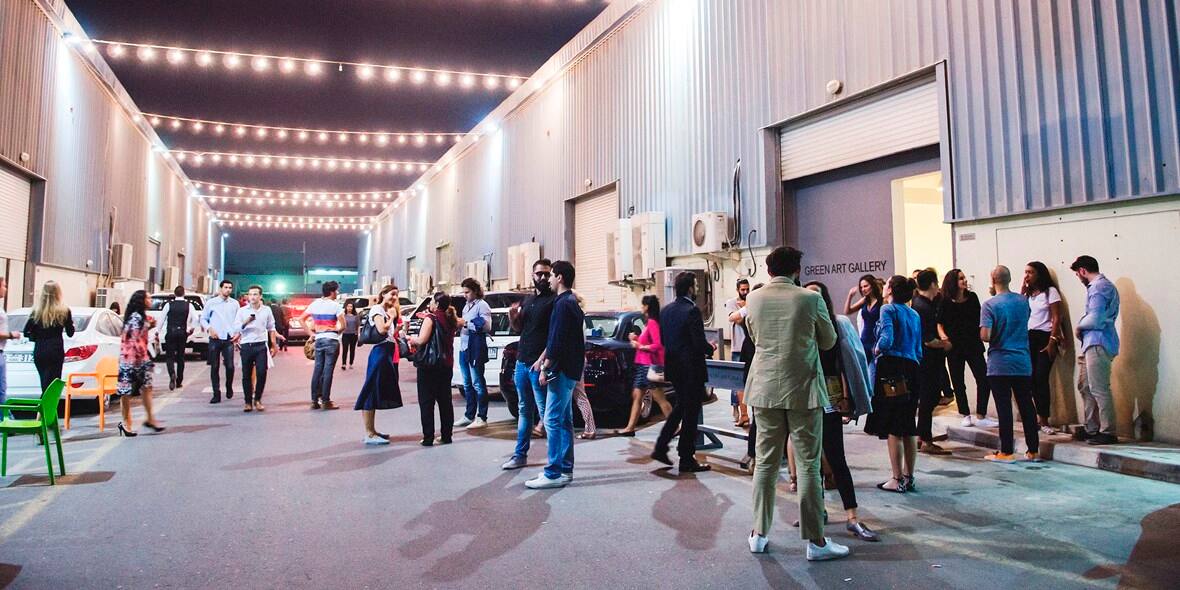 Tucked within the industrial quarter of Al Quoz is Alserkal Avenue – a collection of architect-designed warehouses that attract Dubai's creative crowds. With its artist studios, project spaces and concept stores, as well as a year-round calendar of exhibitions, live music and workshops, this is a popular spot for those wanting an edgy look for their next snapshot. For out-of-the-ordinary fashion, head to CHI-KA – a creative space reflecting contemporary Japanese aesthetic – which sells unique, hand-crafted kimono-abayas.
6
Exude local flair at Al Seef
For old Dubai charm with a modern twist, take a stroll through the Al Seef district. Nestled beside Al Fahidi Historical Neighbourhood and along the banks of the historic Dubai Creek, this bustling development presents the charm of an era gone by, in effortless fashion. Venture through the sand-coloured sikka – or alleyways – and cobblestoned streets and vibrant museums of the neighbourhood to capture the feel of Dubai's humble beginnings. There are plenty of charming cafes and restaurants too, like Al Fanar Seafood Market for authentic local flavours.
7
Brilliant vistas at Bluewaters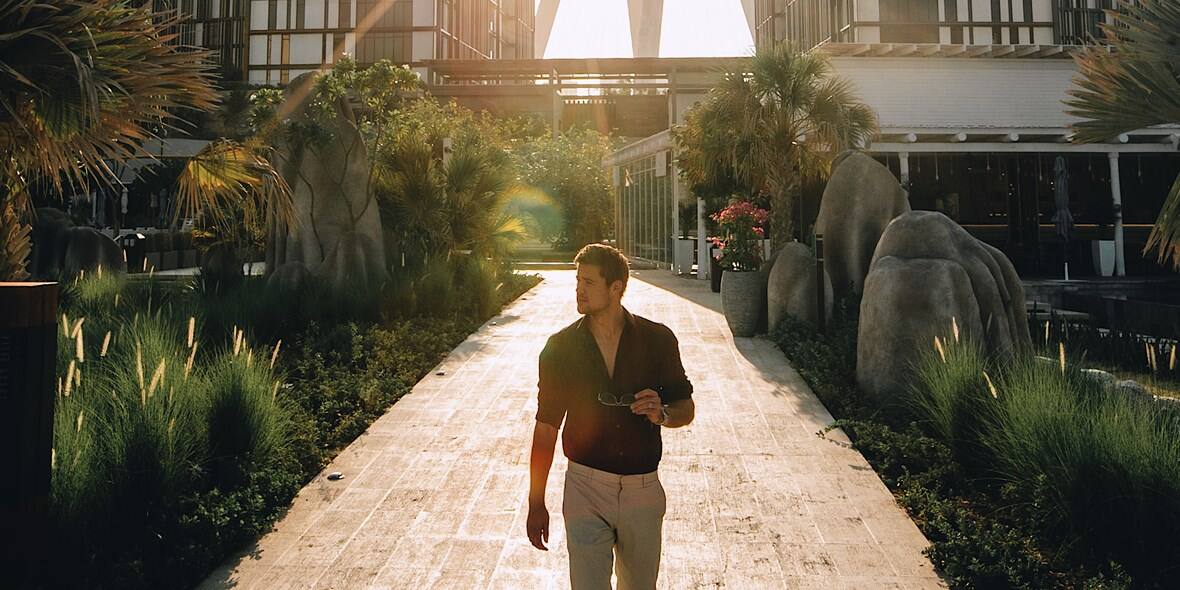 8
Flower power at Miracle Garden
9
Perfect panoramas at The Pointe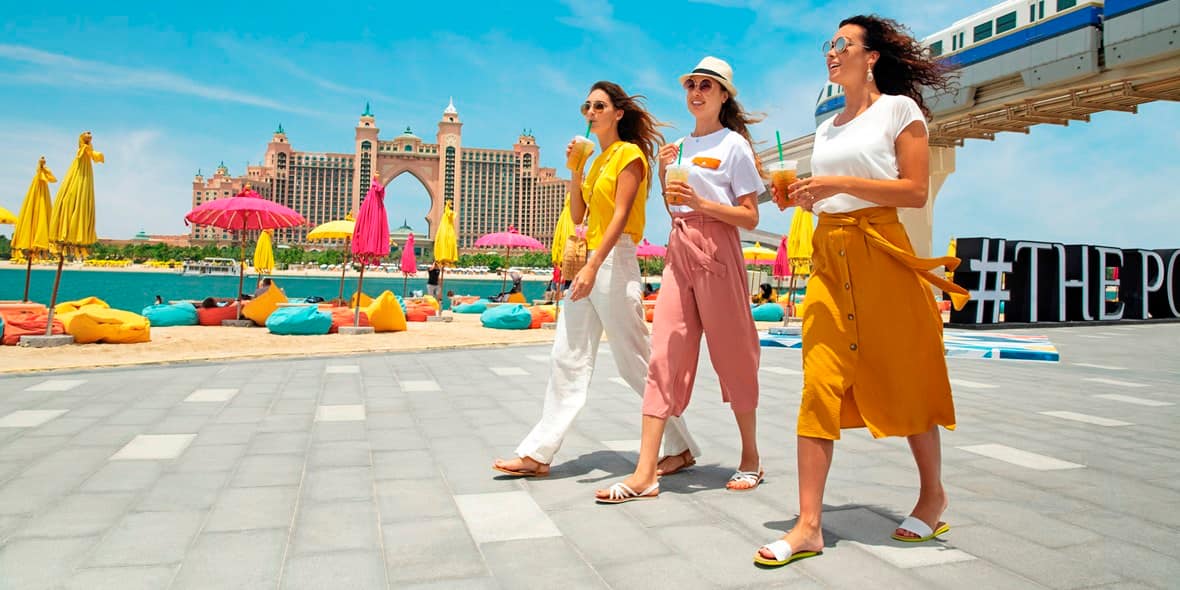 A waterside wonderland at Palm Jumeirah, The Pointe presents an array of dining, shopping and entertainment options that makes every visit a treat for the whole family. Stroll along the picturesque 1.5km promenade, especially popular for its views of fairytale castle-like Atlantis, The Palm in the distance. If you're in the mood to shop, stop by Oud Dubai to discover an incredible range of traditional scents, or create your own sparkling souvenir at Palazzo Jewellery, where experts can bring your custom designs to life. Make sure to time your visit for sunset to capture the skies ablaze with golden orange and pretty pinks. 
11
Waterside views at Dubai Creek Harbour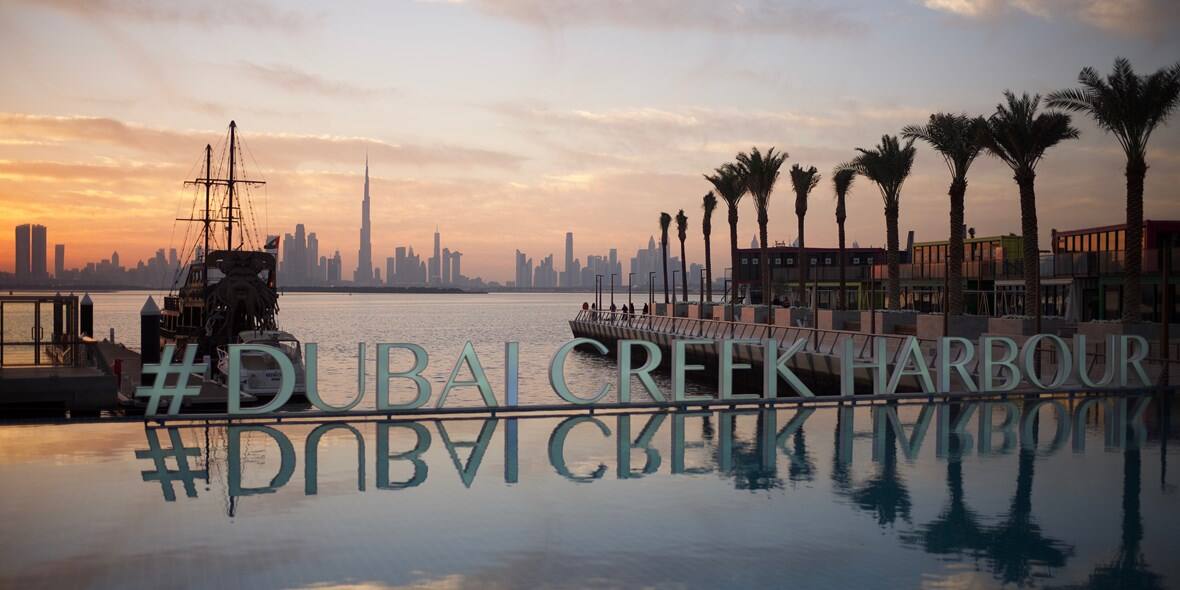 12
Admire the Museum of the Future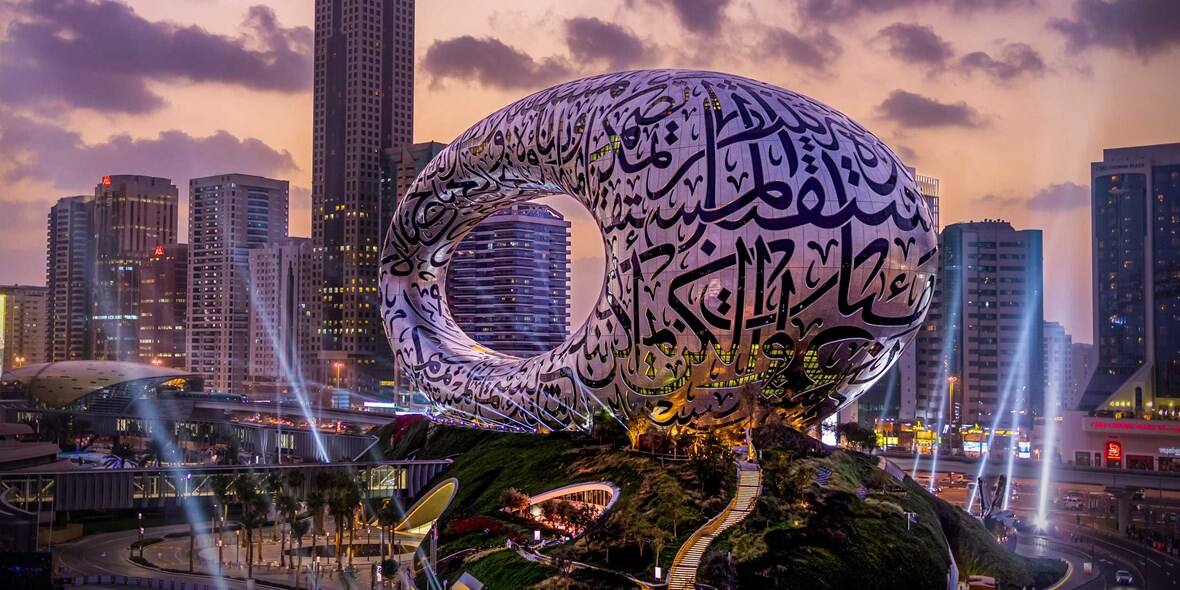 13
Marvel at the Burj Al Arab up close