Sights & Attractions
Spend a day at Dubai's parks
Explore the city's lush green spaces for the best fun in the sun.
Explore the city's lush green spaces for the best fun in the sun.
1
Zabeel Park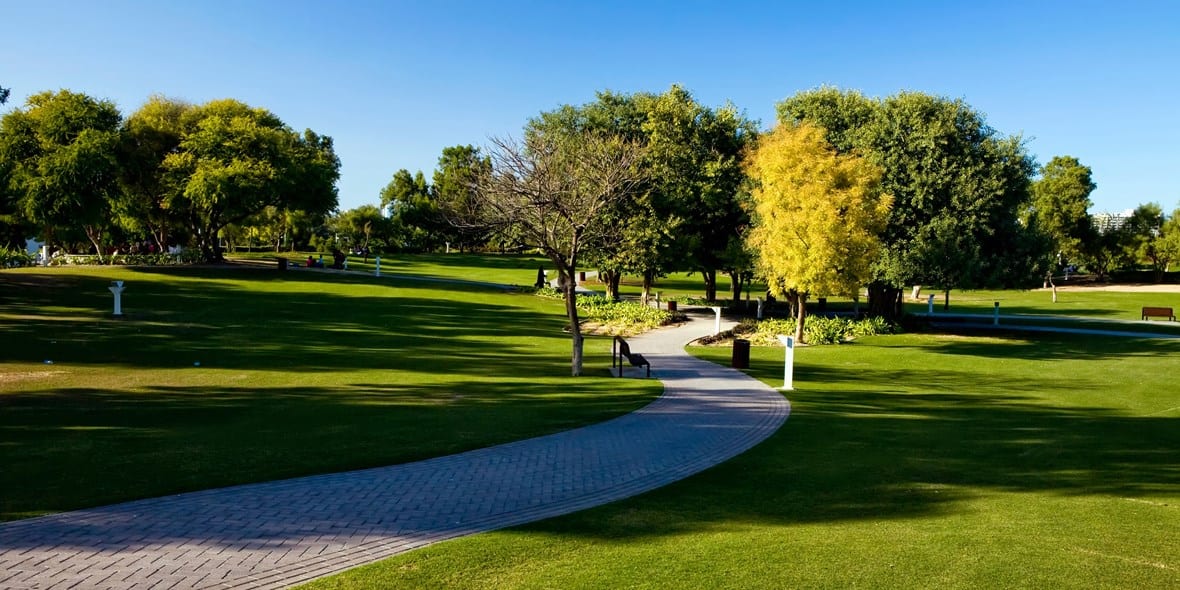 More than just a park, Zabeel is a hotspot for fun in Dubai. Aside from well-designed play areas, palm-tree lined jogging tracks and cricket grounds that see a lot of action, the park also delights all ages with the Dubai Garden Glow – an expansive glow-in-the-dark garden made of millions of energy-saving bulbs. Zabeel Park is also home to the statuesque Dubai Frame, a children's 'edutainment' centre, a lake for tranquil boat rides and a train that circumnavigates the green space with happy kids and parents in tow. 
4
Quranic Park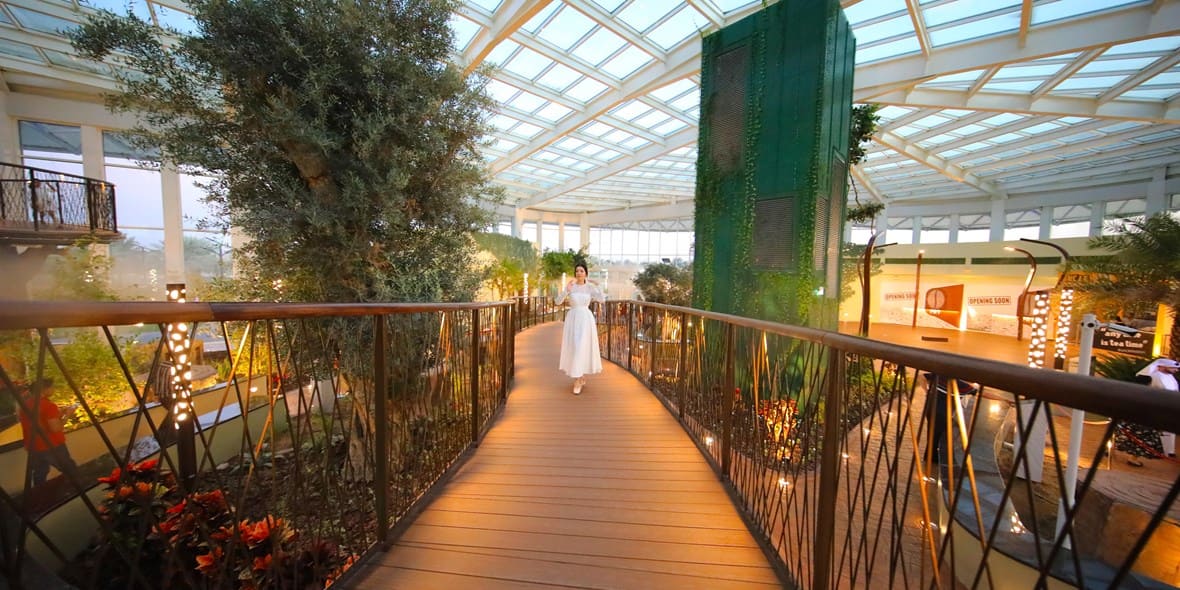 A brilliant new addition to the city, Quranic Park offers over 60 hectares of stunning lawns and attractions with a cultural spin. Designed to promote a greater understanding of Islamic heritage, the Glass House is one of the main draws at the park and houses 29 different plants and trees that are mentioned in the Holy Quran. Afterwards, stop by the high-tech Cave of Miracles, which showcases remarkable events from the holy book, or simply wander around the beautiful themed gardens and soak in the sunshine. Best of all? This park is free to enter, making for a serene way to spend the day.
5
Al Barsha Pond Park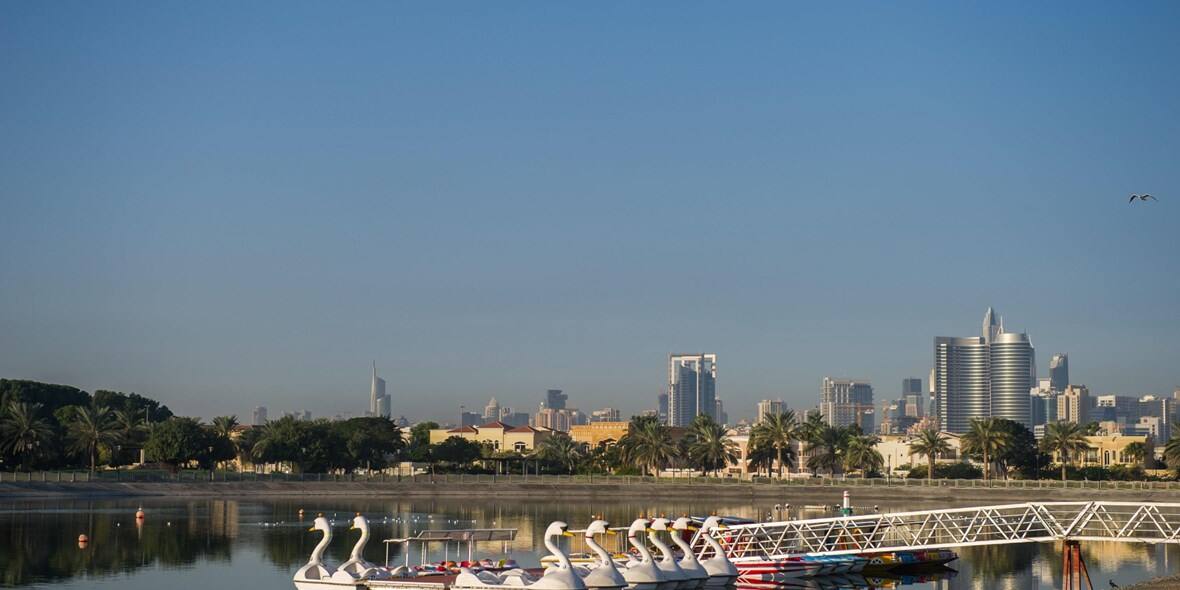 6
Al Mamzar Park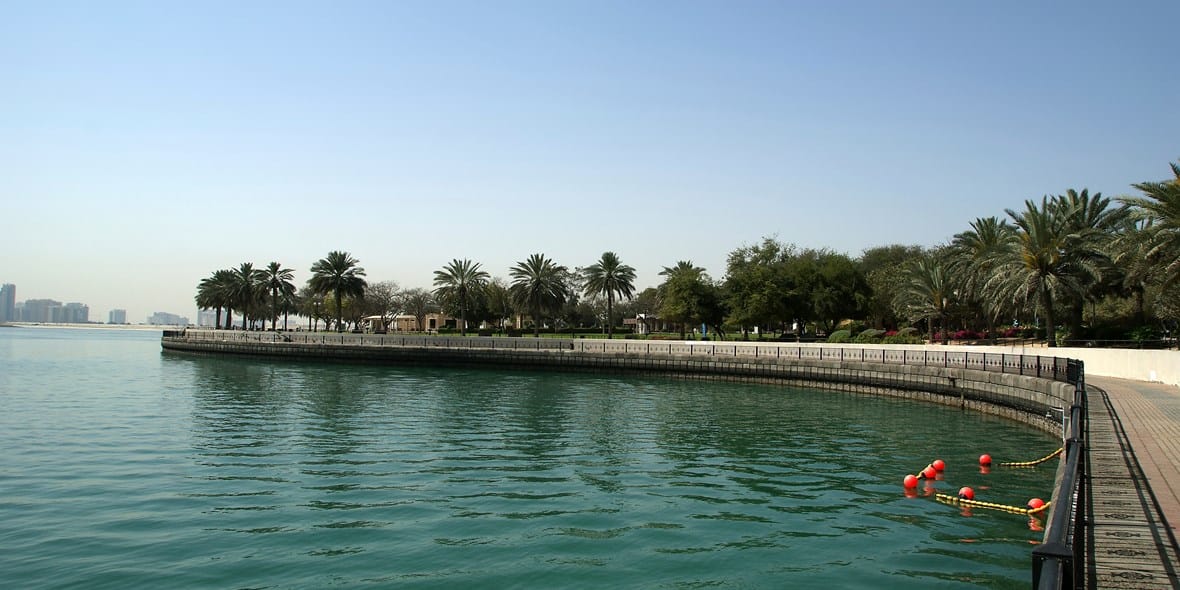 Set right on a beach at the southern end of Dubai, Al Mamzar Park is a popular choice thanks to its scenic views and laidback vibe. It's a great option for family barbecues, with equipment available for public use. Ensure you reach early, especially on weekends, to avoid missing out on a prime spot. Al Mamzar also offers private beach huts available for hire as well as a swimming pool, making it the ideal place for a day out with loved ones.