Food & Drink
Take a bite out of Dubai's best shawarmas
Slivers of spiced meat wrapped in fresh bread with pickles, tangy sauce and sometimes French fries – the shawarma is a comfort classic you can't miss in Dubai.
Slivers of spiced meat wrapped in fresh bread with pickles, tangy sauce and sometimes French fries – the shawarma is a comfort classic you can't miss in Dubai.
1
Al Mallah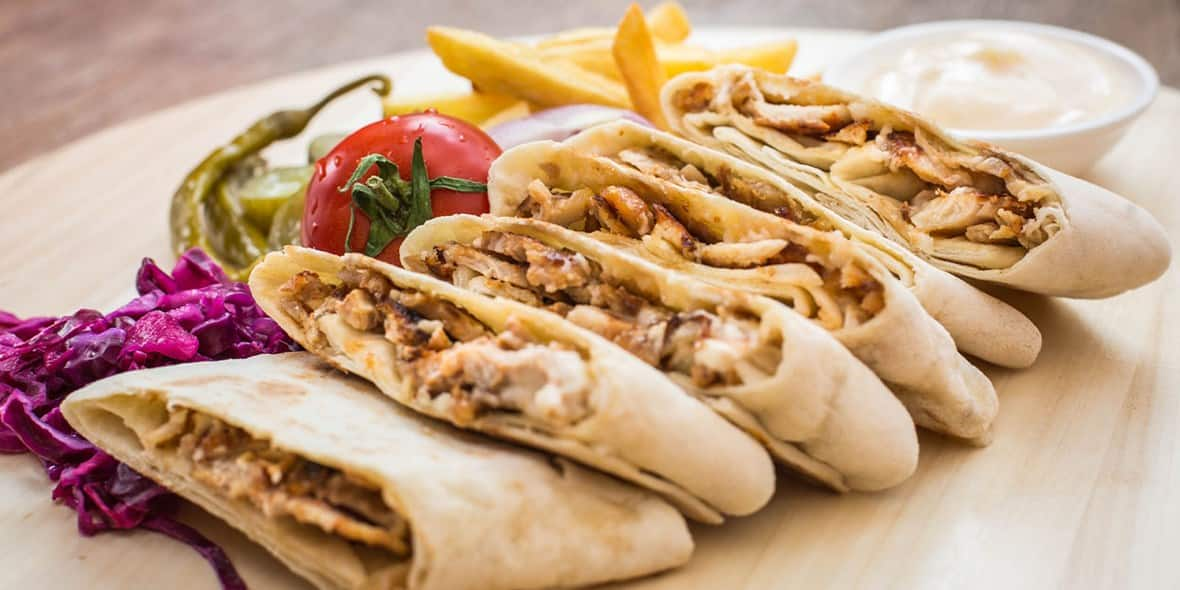 One of the city's long-standing Lebanese joints, Al Mallah offers the ultimate street food experience in Satwa. From its humble beginnings as a juice stand in the 1970s to a cafeteria loved by tourists and residents alike, there's plenty to munch on at this authentic eatery. While you're there, ordering one (or two!) shawarma is a must. With tender spiced meat slathered with garlic paste and tangy pickles, both the chicken and meat shawarmas are great to try.
2
Allo Beirut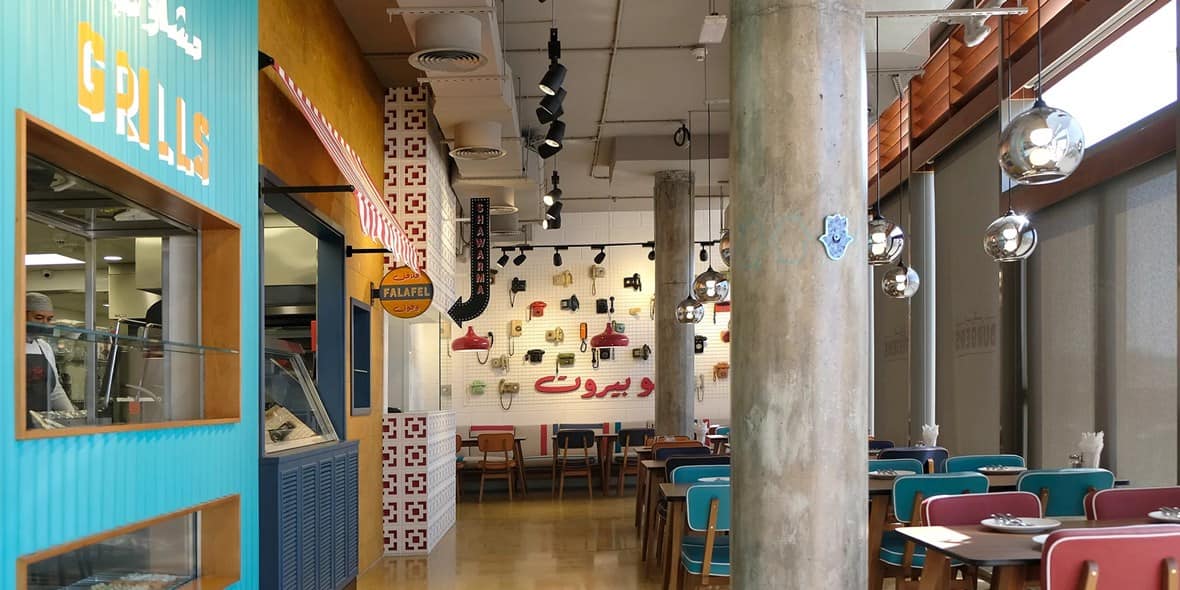 Allo Beirut has a menu that covers all the bases for your Levantine cravings. But their shawarmas are undoubtedly one of the stars of the show. Whether you go for the beef or chicken shawarma, you won't be disappointed. The only choice you must make is between saj bread or toasted Arabic bread, and dig in. Plus, the restaurant helpfully offers their versions in both a standard regular and generously large size.
3
Aroos Damascus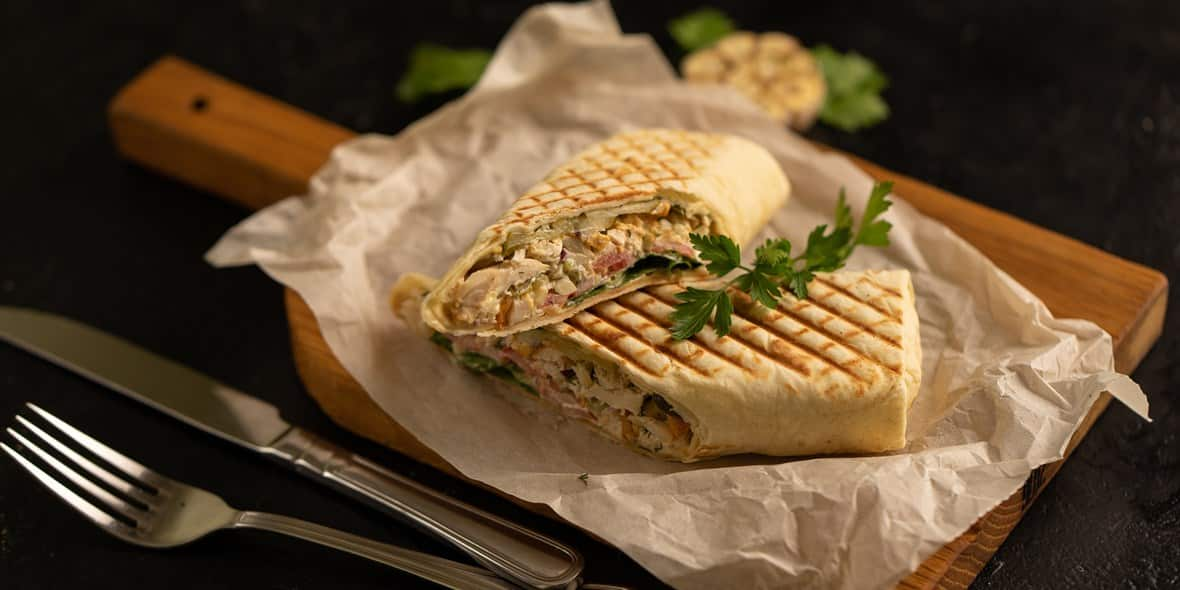 A veritable institution of Dubai's dining scene, Aroos Damascus is a Syrian restaurant that, in addition to its delectable mezze and grills, also churns out some of the most popular shawarmas in town. One bite of the juicy meat shawarma and it's easy to see why this spot is filled with throngs of customers on both levels of the restaurant and the outdoor space. Check out the chicken shawarma as well – slathered in toum (garlic paste), it's one of our favourites.
4
Al Safadi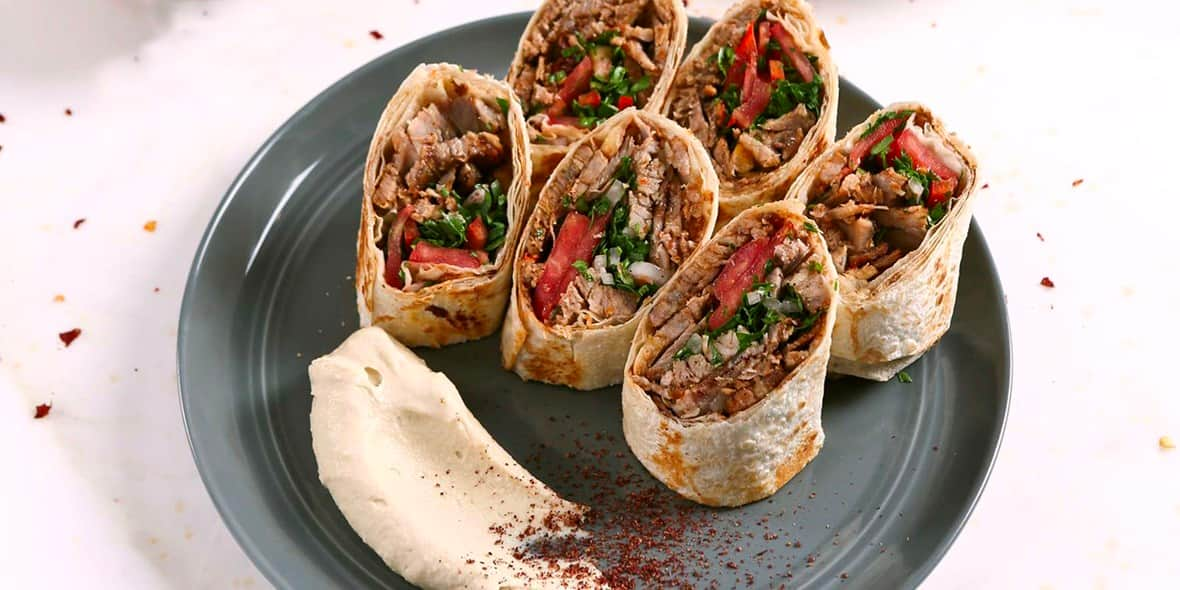 This casual Lebanese eatery sports shawarma dishes as one of its signature plates, so you can't ever go wrong. While it has its roots in Deira, the brand has a couple of outposts spread across the city including one at The Pointe on Palm Jumeirah – overlooking the promenade and five-star resorts across the water – so settle in for some delicious flavours with their irresistible shawarma wraps.
5
Zaroob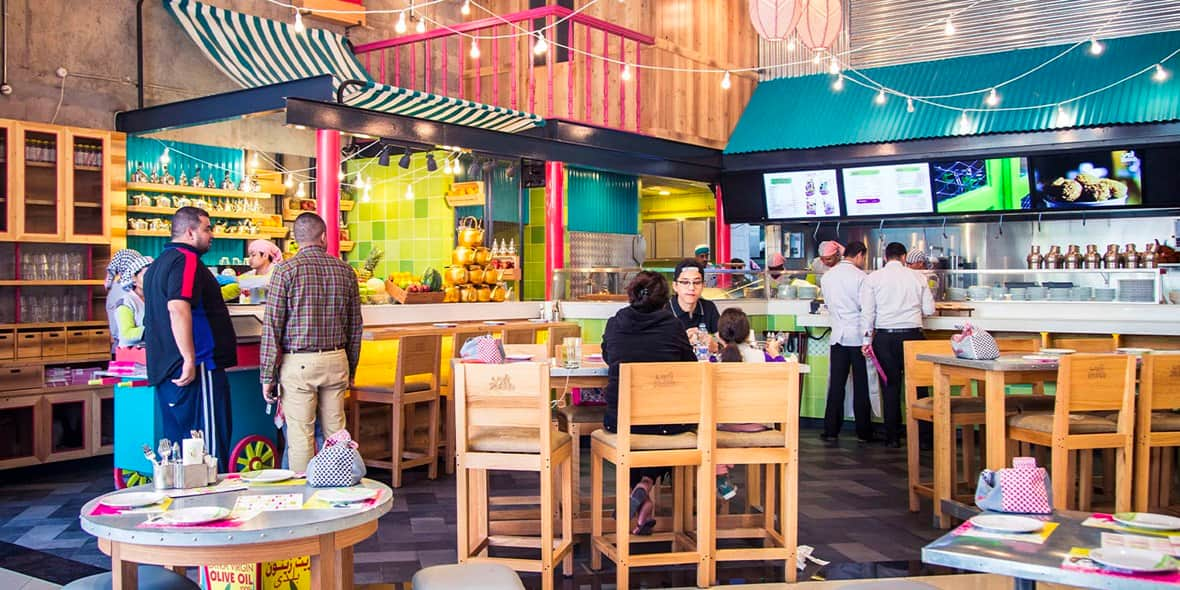 The neon signs alert you that you're at the well-known Levantine street food gem, Zaroob. Whether you opt for the wrap or the platter, you are assured of a lip-smacking experience at both Sheihk Zayed Road and Dubai Marina locations. What's the best part? The Sheikh Zayed Road branch is open 24/7, which means no matter what the time, you'll get the shawarma that'll satisfy your cravings.
6
Automatic Restaurant and Grill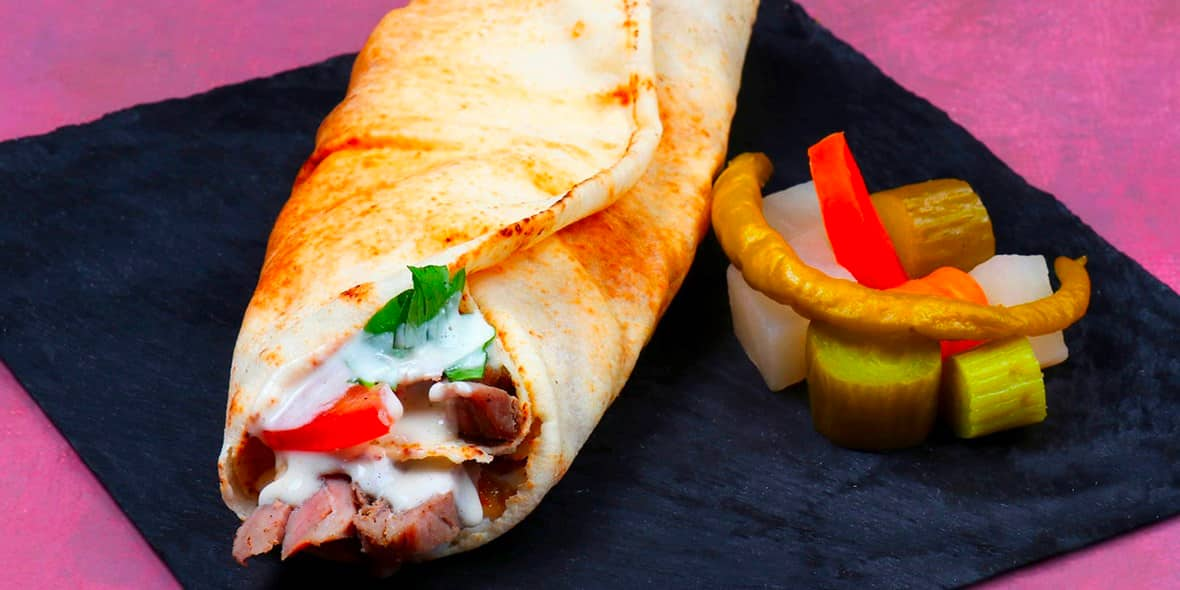 Another old-school Dubai offering, Automatic has been in business since 1977 and its original location in Deira has been serving customers a variety of Lebanese food even as it opened up a number of branches across the city. Automatic's chicken and lamb shawarmas are arguably some of the best in Dubai – so what you waiting for? If you'd like beach vibes with your shawarma, head over to its Jumeirah Beach Residences (JBR) branch for your fill of sun, sand and sea.
7
Al Mandaloun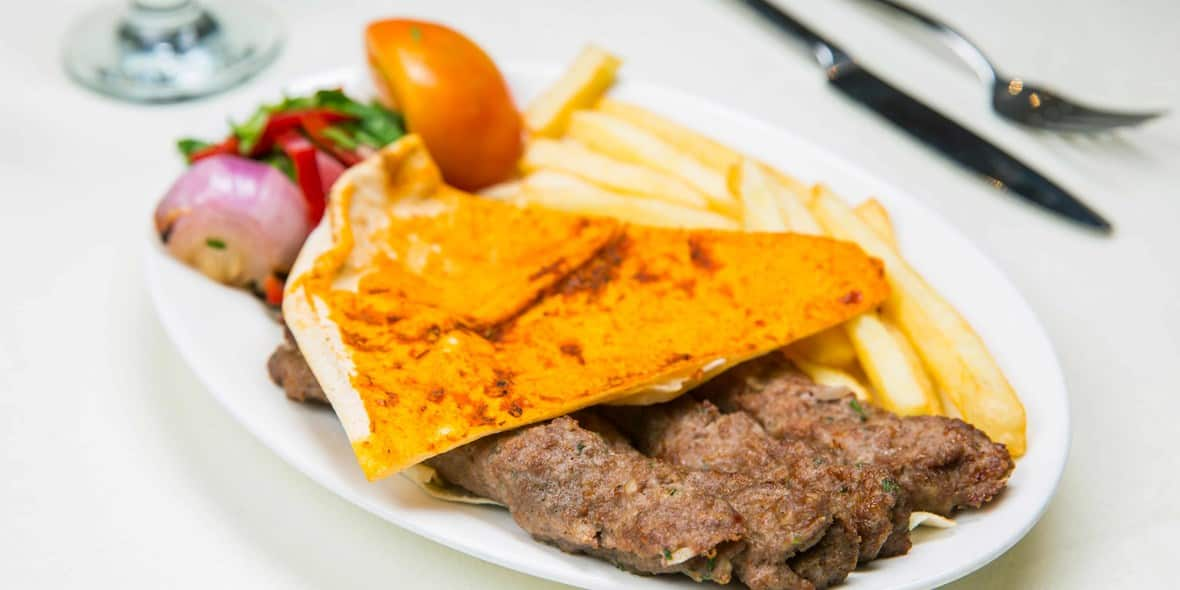 This truly authentic Lebanese spot first open its doors in the mid-1980s and won our hearts ever since. You'll find all the usual suspects on the menu – everything from freshly-baked breads and all the hot and cold mezze that your heart could possibly desire, but it's the shawarmas (made with Al Mandaloun's very own secret mix of spices) that make it really stand out.
8
Al Beiruti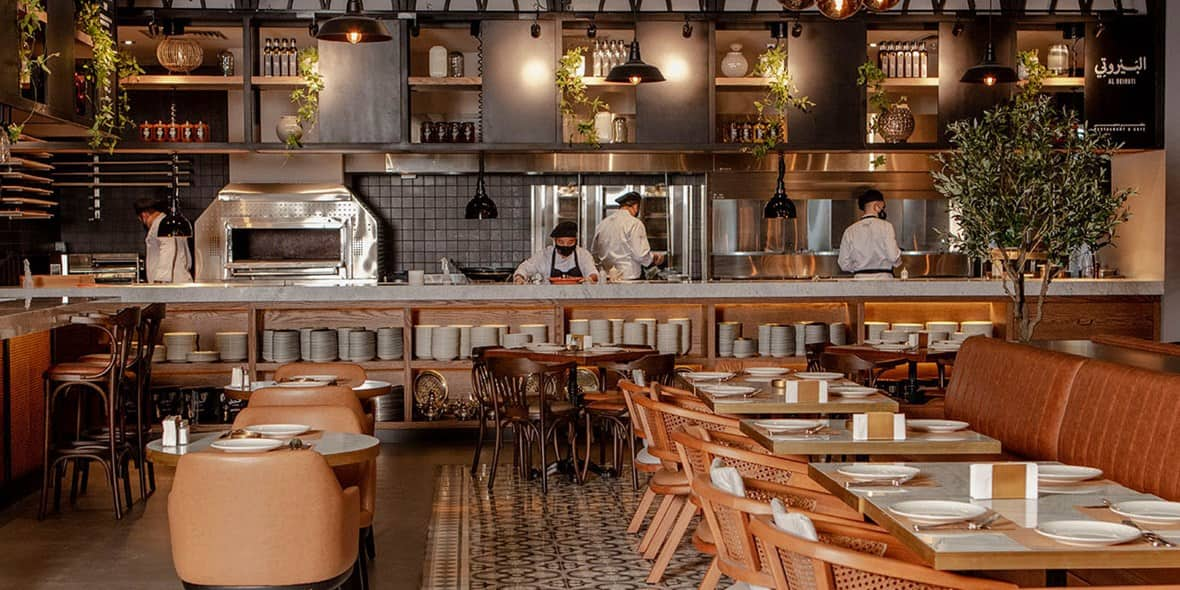 This popular eatery combines a homely vibe with restaurant-quality dishes. All the dishes you'd expect are on the menu but one bite of the chicken shawarma will explain why there are always lines of people waiting for tables. With modern bistro touches and screens to watch the latest sports matches, there's plenty of fun to be had here. Check out their retail display on your way out, so you can take a taste of Al Beiruti home.