Food & Drink
Can you handle the heat at Dubai's spiciest restaurants?
If you're looking for fiery flavours, visit Dubai's best spicy restaurants where there are heat levels to suit all foodies.
If you're looking for fiery flavours, visit Dubai's best spicy restaurants where there are heat levels to suit all foodies.
2
Mint Leaf of London
With sleek interiors and stunning views of the Burj Khalifa, Mint Leaf of London fits seamlessly into Dubai's vibrant business district. Equal parts style and substance, the restaurant's authentic Indian cuisine will leave you more than impressed. For the ultimate spice affair, try the flavour-packed tandoori paneer, chilli tiger prawns or spicy tandoori duck with star anise.
Recommended dish: Our favourite is the red snapper in Mangalorean curry. The unique kokum-flavoured sauce adds an extra zing to the spicy fish curry.
3
Miss Lily's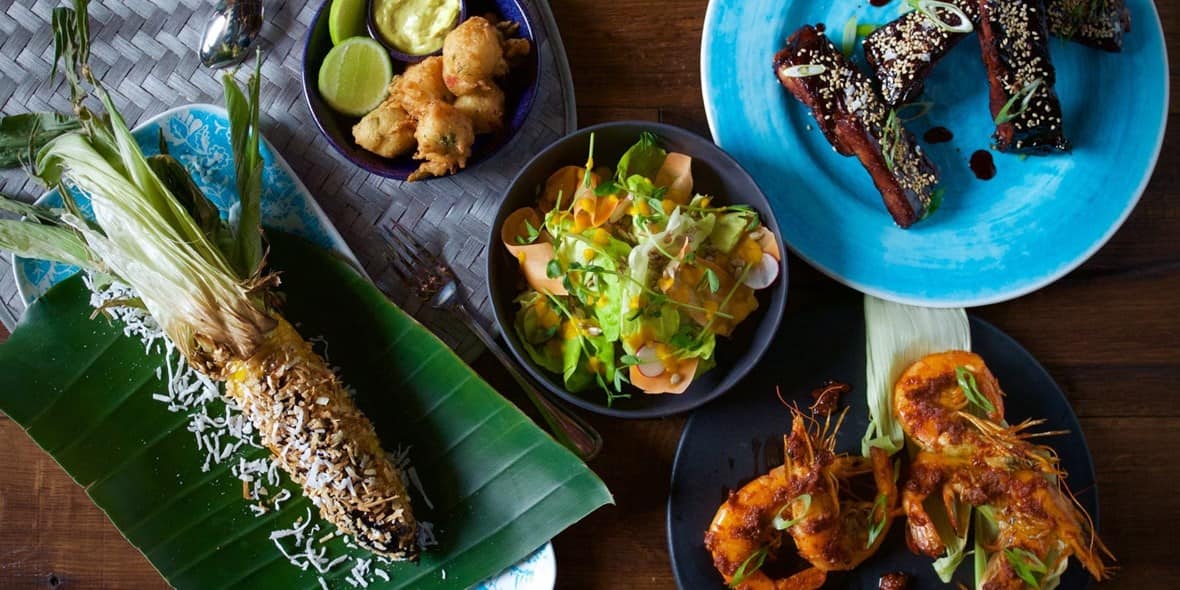 Caribbean vibes are on the menu at this always upbeat hotspot that's known for its celebrity patrons, colourful interiors and cajun flavours. Start off your feast with hot pepper shrimp or shishito peppers – you might get lucky and escape the hot ones – then move onto their signature jerk chicken. You'll find hot sauces on your table so you can perfect the spice levels, and you can cool off by digging into their delicious coconut cake. Excellent reggae tunes will have you lingering long after your meal is finished.

Recommended dish: The Jerk Chicken Roti tones down the heat by encasing their trademark dish in paratha – an irresistible combination.  
4
Calicut Paragon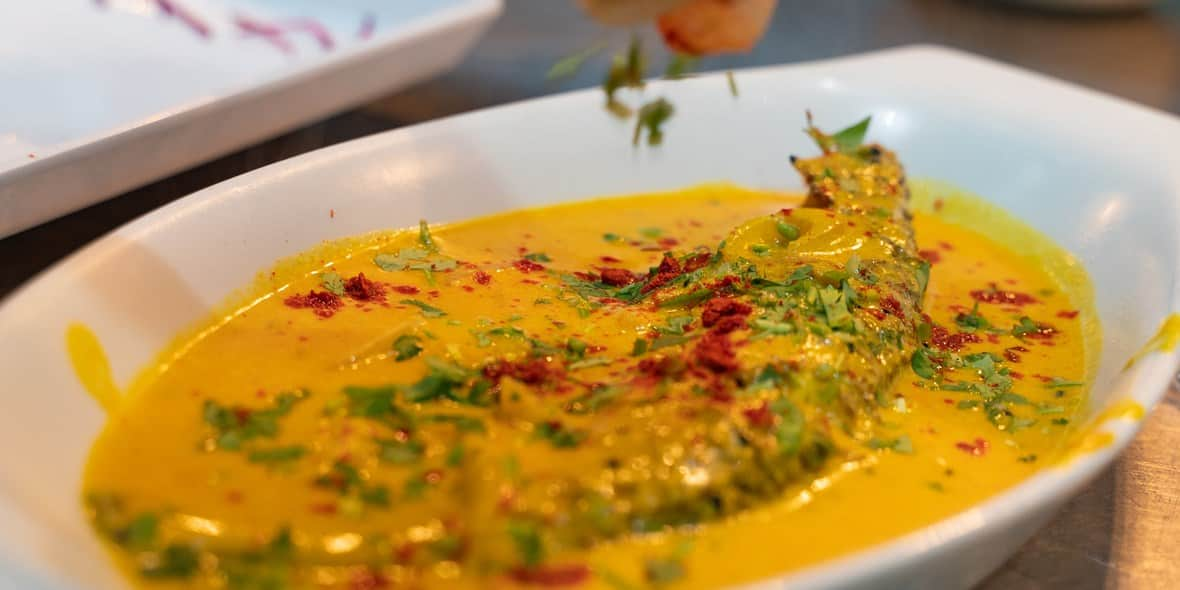 Among Old Dubai's winding streets are tons of markets, stalls, local produce and restaurants. One busy spot in particular is Calicut Paragon – it's the ideal haunt to sample South Indian cuisine thanks to its laidback setting and authentic feel. Relish dishes that are tasty, generous, affordable and (most importantly) full of flavour, thanks to the traditional spices used in Kerala cuisine.

Recommended dish: Test your heat-limit with the chicken mulakittathu, a fiery staple hailing from Malabar.
5
Buffalo Wild Wings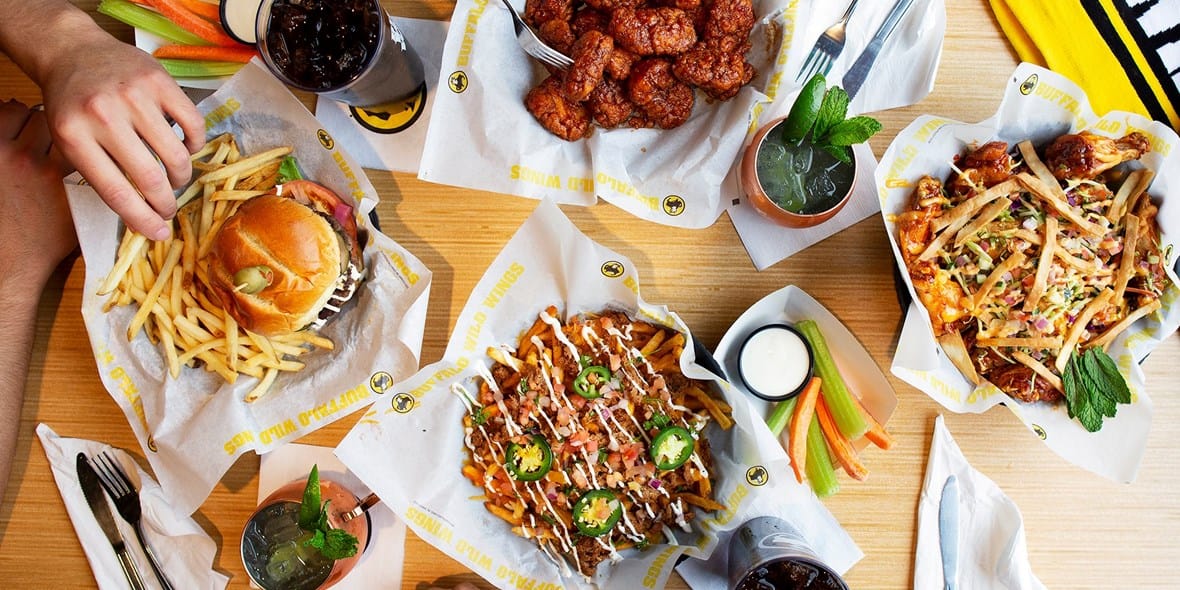 A shift from the fine dining concepts and traditional vibes popular in Dubai, the sporty aesthetic of Buffalo Wild Wings at Mall of the Emirates tells it as it is. Get your hands messy as you bite into their succulent chicken wings, paired with a variety of sauces and served with vegetables to help curb the spice levels. Locals love this casual hotspot and often come out with dripping eyes, having just activated a whole new gustatory experience.
Recommended dish: True to its name, you must try their wings with the desert heat seasoning or blazin' sauce made with ghost peppers.
6
Amala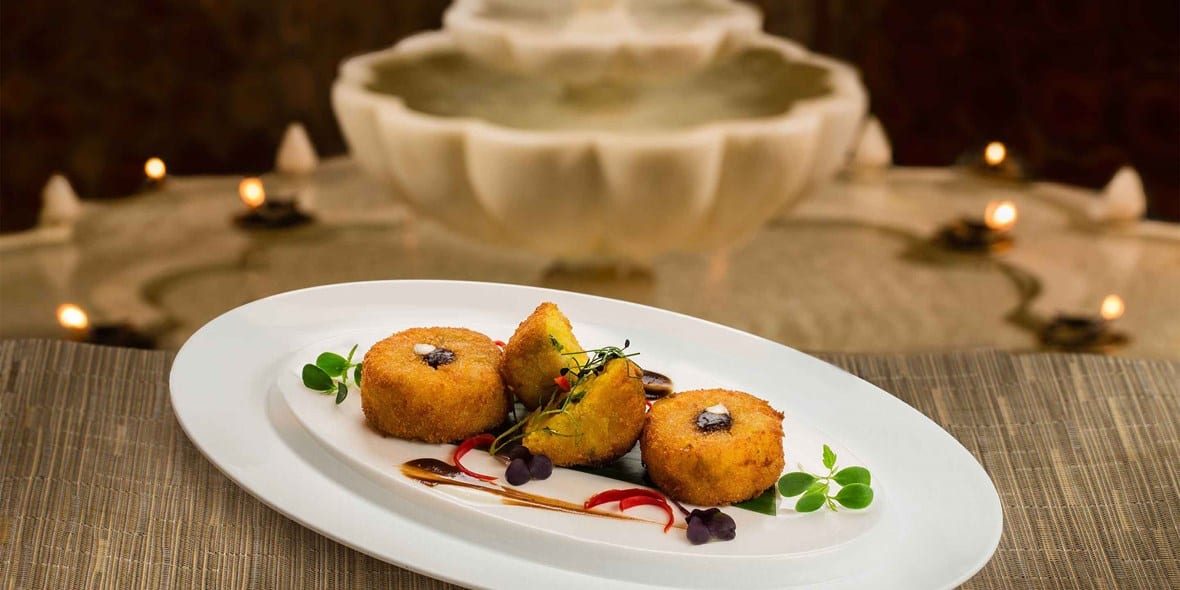 Focusing wholeheartedly on doing what cooks in North India have been doing for centuries, Amala serves up tasty, flavourful and devilishly spicy dishes. The restaurant is located in the grand surroundings of the Jumeirah Zabeel Saray resort on Palm Jumeirah, featuring regal interiors complete with marble floors and impressive mosaic-tiled pillars. This is a special occasion setting with food that always lives up to its hype.
Recommended dish: The classic chicken tikka, marinated in flavoursome spices, comes with a side of cooling yoghurt for those who need it.
7
Sui Mui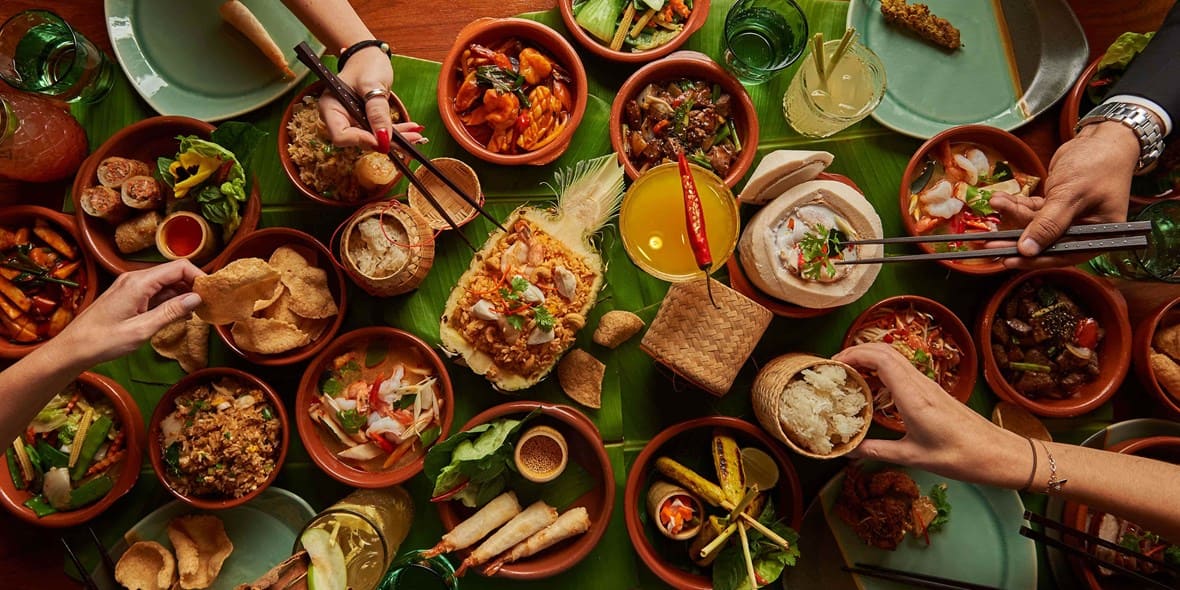 While a wide range of meat and vegetable dishes are on the menu, Sui Mui specialises in seafood and their range of spicy curries pack a particularly potent punch. In just one bite, the fiery flavours will transport you to Bangkok's bustling streets – especially if you attend their weekly Street Food evenings. The décor – picture wooden tables, bright surroundings and tropical greenery – ensures the authentic ambience of Thailand is carried through the whole experience.
Recommended dish: The pad kee mao talay is well-known as a spicy dish in Thailand. Dig into the delicious seafood wok-fried with herbs, green peppercorns and hot basil.
8
Mizu
With an abundance of fresh fish on our shores, it's no surprise that Dubai has a long list of highly-rated seafood spots. Luckily, you don't have to venture off too far from central Dubai to try some tantalising sushi rolls, especially at a haunt that can really fire up the spice level. Low-key spot Mizu, located in Downtown Dubai on the main boulevard, is as exotic as Japanese cuisine can get, with a reputation for thrilling the heat-seekers.

Recommended dish: With fair warning, we recommend the Mizu volcano and hot lava rolls.