Experiences
Splash and dive into Dubai's best waterparks
Dubai is home to a wide variety of attractions but it's the city's waterparks that create a real splash.
Dubai is home to a wide variety of attractions but it's the city's waterparks that create a real splash.
Slip and slide at Legoland Water Park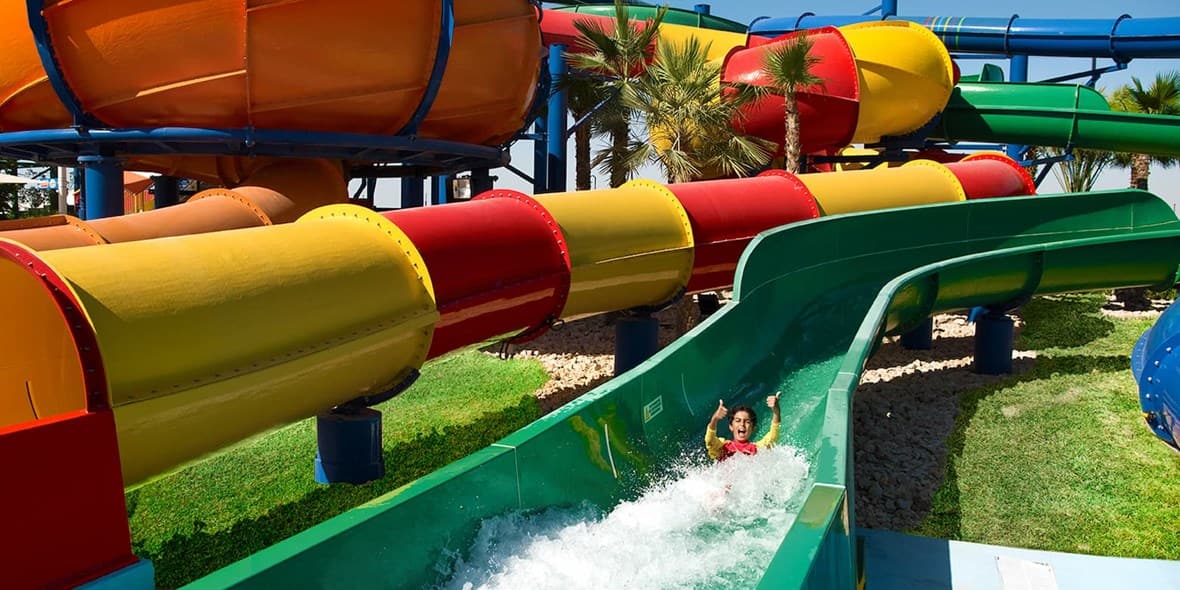 Located at Dubai Parks and Resorts, there's plenty of fun in store at Legoland Water Park for children aged two to 12 years. Most rides and slides allow little ones to ride together in groups or race against one another. The Duplo Splash Safari caters to toddlers, while the single slides provide thrills for braver bigger kids. Children can also exercise their brain cells with Build-A-Boat, where they can construct any kind of boat imaginable and test it against the current to see how well it fares. Those looking to float down the lazy river can customise their rafts with big, soft Lego-style bricks at the Build-A-Raft-River before sailing off.
Opening hours: 10am to 7pm every day except Wednesdays, when Legoland Water Park is closed
Non-stop joy at Aquaventure, the world's largest waterpark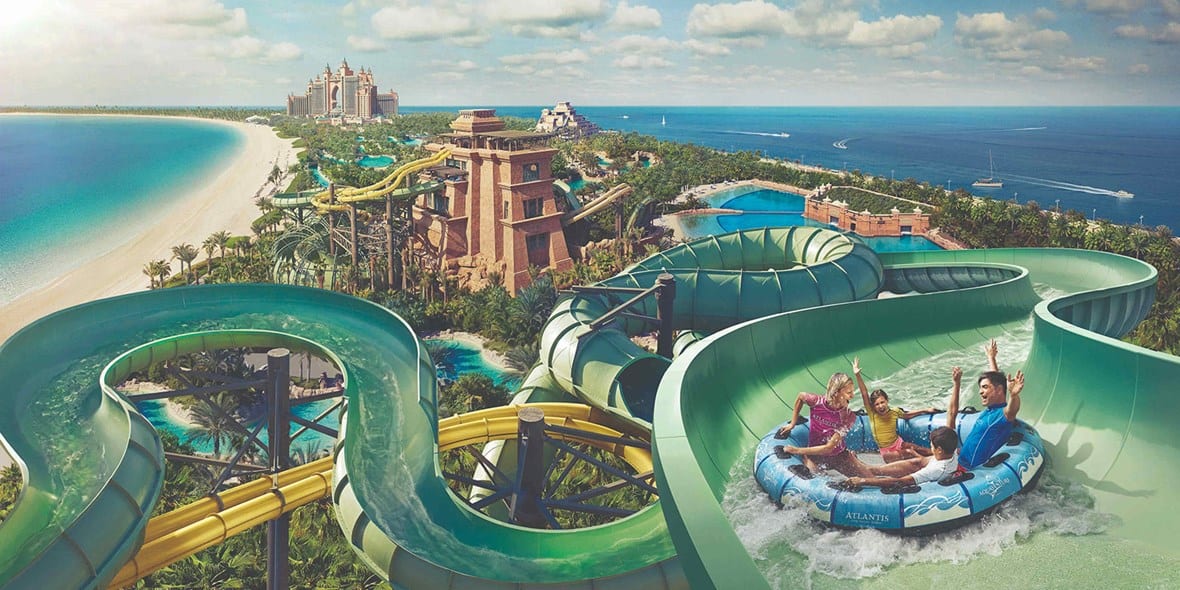 Inflatable challenges at AquaFun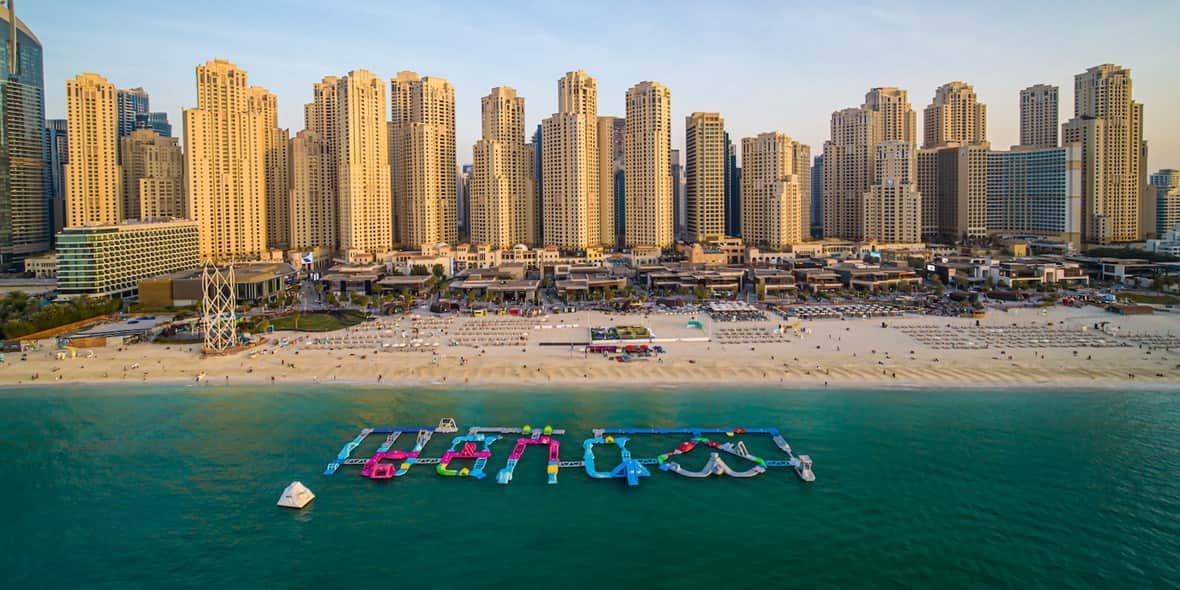 Make the most of the outdoors at AquaFun, the region's biggest inflatable waterpark, located just off the coast of The Beach at JBR. Covering an area of 2,700sqm, there are over 110 games to try along this fun obstacle course that floats at sea. A popular attraction for tourists, one of the most distinctive features of the floating park is that it spells out 'Dubai' in pink and blue when viewed from above. Open all year round, AquaFun also boasts some of the world's longest and highest water slides, alongside plenty of ramps, steps and jumps – although you may want to watch out for those challenging monkey bars.
Opening hours: 9am to sunset every day
Super fun at Splash Pad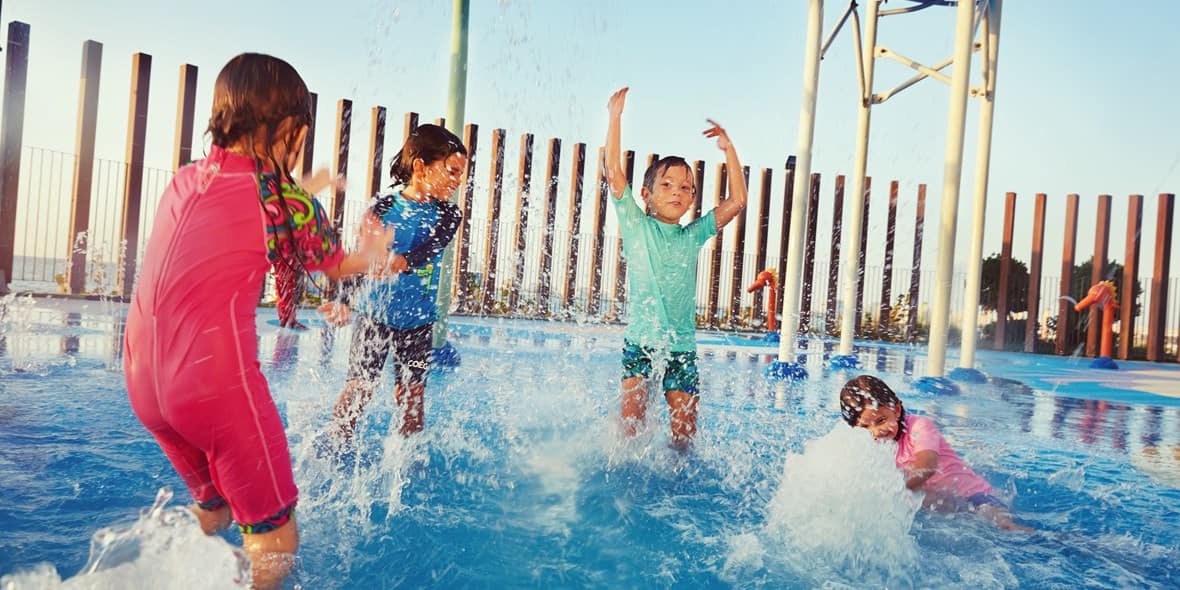 Located in Dubai Marina at The Beach, this wet play area for kids aged one to 12 is a real treat. The little ones can spend hours dodging water squirters, splashing beside fountains and taking on the fun climbing frames. The giant tipper bucket will ensure squeals of delight too. Trained lifeguards and staff are always available to ensure everyone is safe, while Splash Pad also offers a child-minding service so parents can sit back and relax. After a day of fun, you can head to one of the many restaurants along the promenade, browse through the beachside shops, or even watch a movie at Roxy Cinemas.
Opening hours: 9am to 5pm every day