Desert
Top 6 things to do in Dubai's desert
Whether you're looking to raise your adrenaline levels with a desert safari or enjoy a luxury overnight stay, you'll find plenty to do in our 'desert city'.
Whether you're looking to raise your adrenaline levels with a desert safari or enjoy a luxury overnight stay, you'll find plenty to do in our 'desert city'.
1
Embark on a desert safari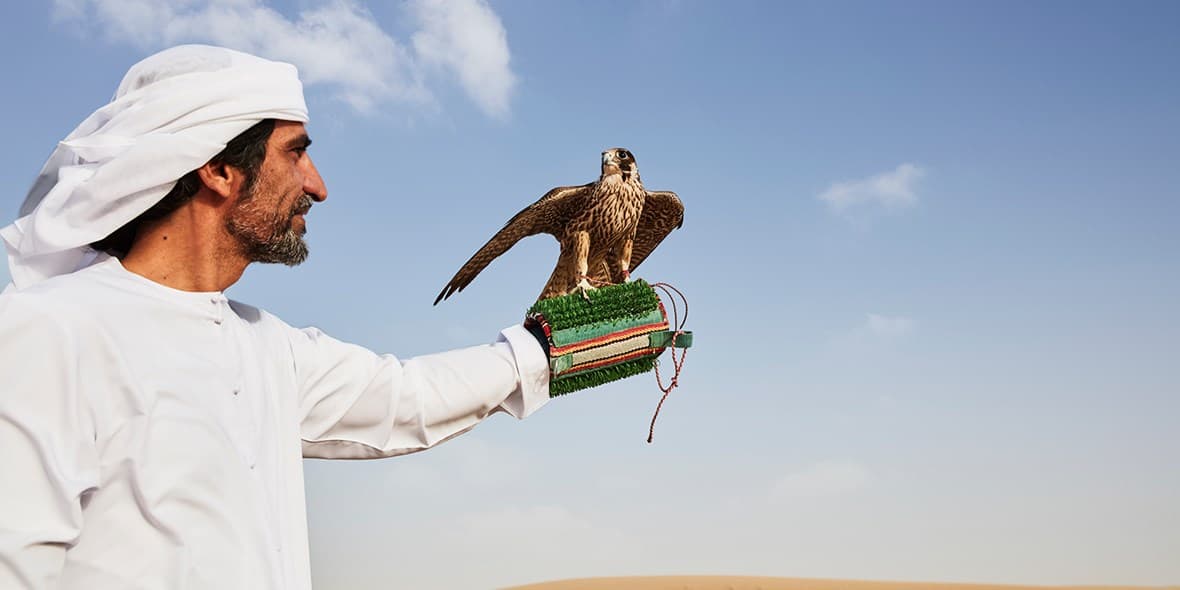 There are few experiences that are as 'Dubai' as the desert safari. Take a backseat (unless you prefer to sit at the front of your four-wheeled drive) and hold on tight as an experienced driver manoeuvres over sand dunes at high speeds. Feel a rush while teetering on the edge of seemingly sheer drops, before dipping down sandy slopes and back up again for more. If you book with tour company Arabian Adventures, there'll be a couple of stops for sunset photos before you're safely whisked away to a traditional-style Bedouin camp, where a feast under the stars awaits.
2
Rev up for quadbiking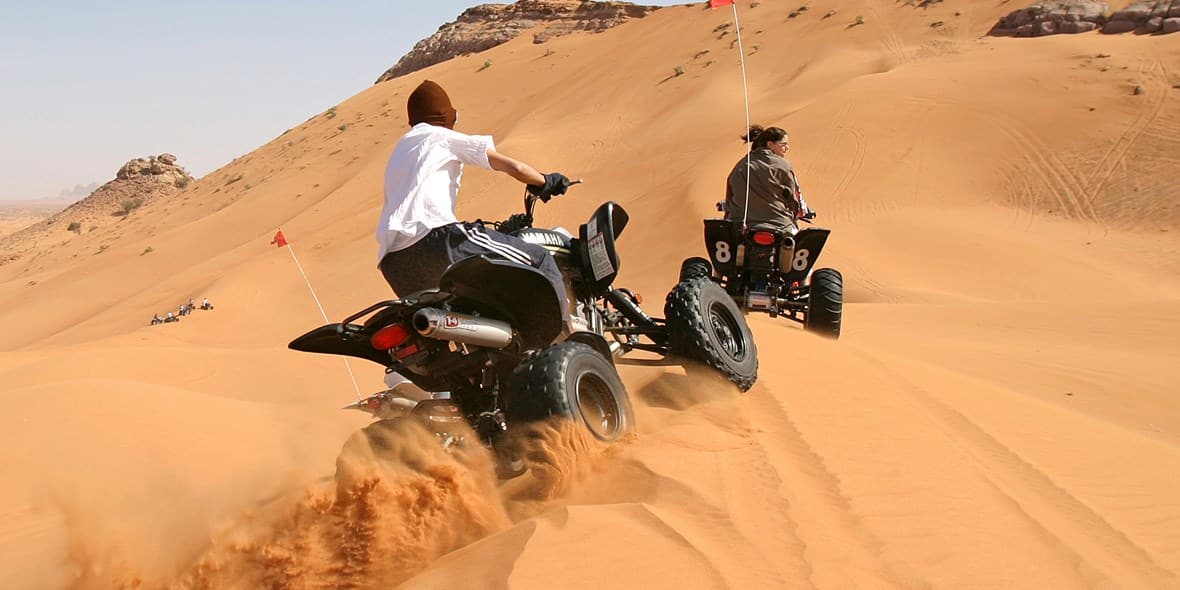 Direct your taxi driver to Dubai's most famous sand dune, Big Red, where you can hop on a quadbike and navigate the sandy landscape yourself. Available to hire, these quadbikes are speedy and a breeze to handle, but all riders wear a helmet to stay safe. Follow the natural trail of the dunes, kicking sand in the face of your fellow riders as you hurtle and bounce over Dubai's most iconic patch of sand. Big Red, or Al Hamar as it's locally known, is easy to spot along the Dubai-Hatta (E44) highway.
3
Go sandboarding in style
This is one for true adrenaline-seekers. Strap this snowboard-like contraption to your feet and glide down the dunes just like you would at the slopes of Ski Dubai. While it's possible to rent a sandboard at Big Red, there are a number of companies – such as Dream Explorer Dubai – that offer the full experience. The five-hour morning safari and sandboarding package starts off with a desert safari in a Hummer and ends with a sandboarding session, where you'll learn all the tips for making it down the dune smoothly.
4
Indulge in a royal experience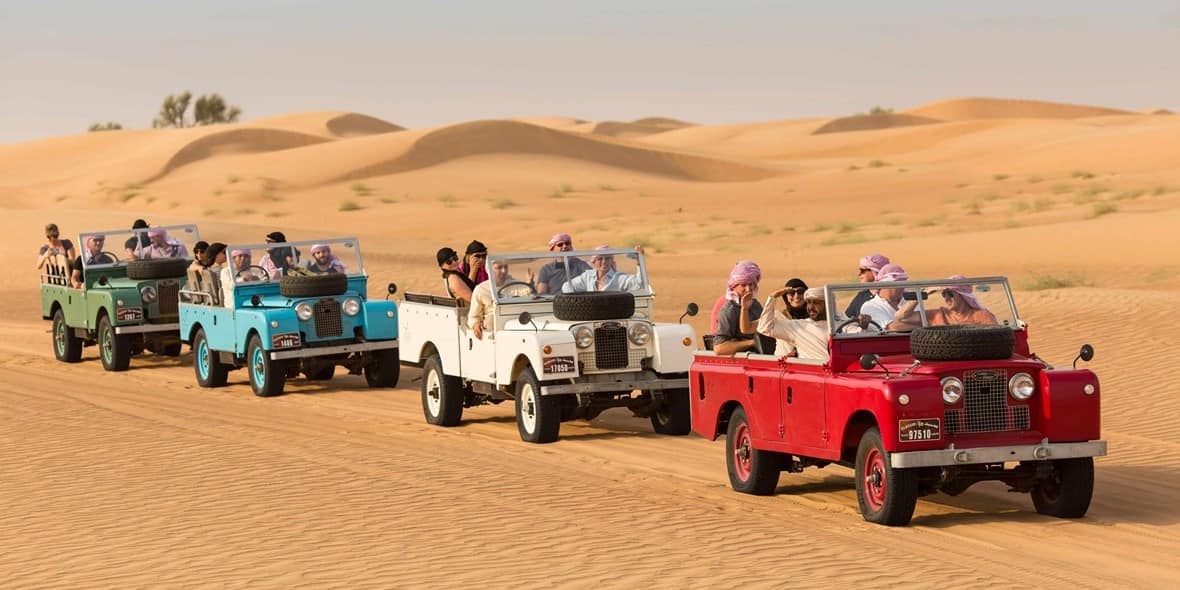 Dubai-based luxe tour operator Platinum Heritage offers a number of safaris in Series 1 Landrovers through the Dubai Desert Conservation Reserve, where you can spot native wildlife such as Arabian oryx. Onboard the vintage vehicles, guests are taken through an authentic desert experience. Choose the morning wildlife safari and finish off with a traditional Emirati breakfast and storytelling by a local Bedouin. Or, opt for the night safari, where you'll stop for stunning sunsets and cap it off with a scrumptious meal at a royal desert retreat.
5
Stay overnight in the desert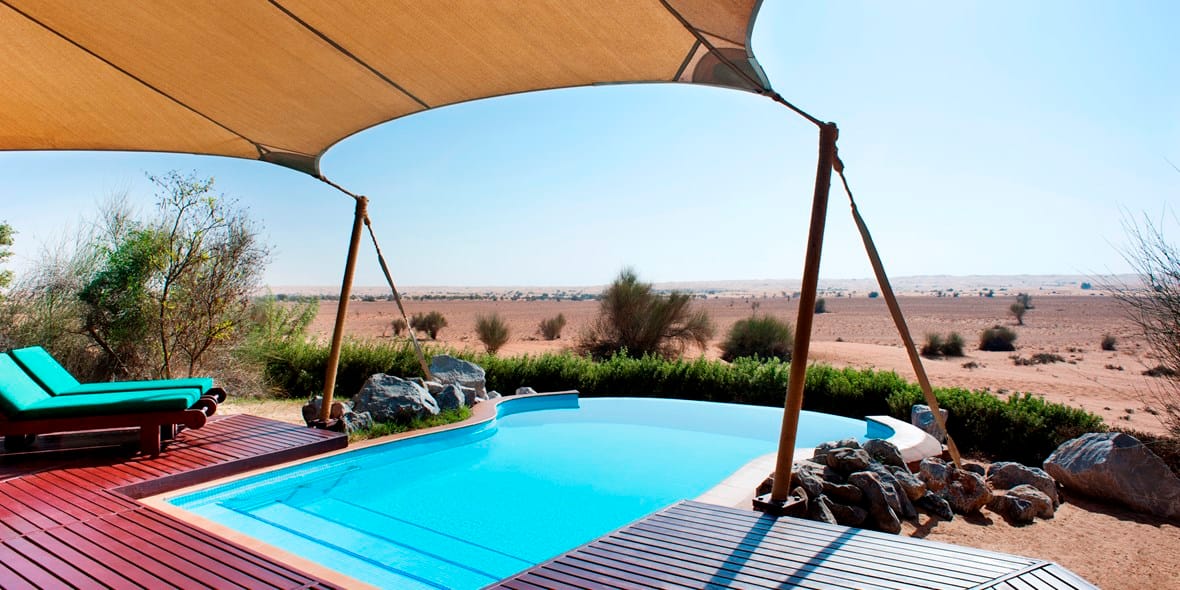 6
Up, up and away with hot air ballooning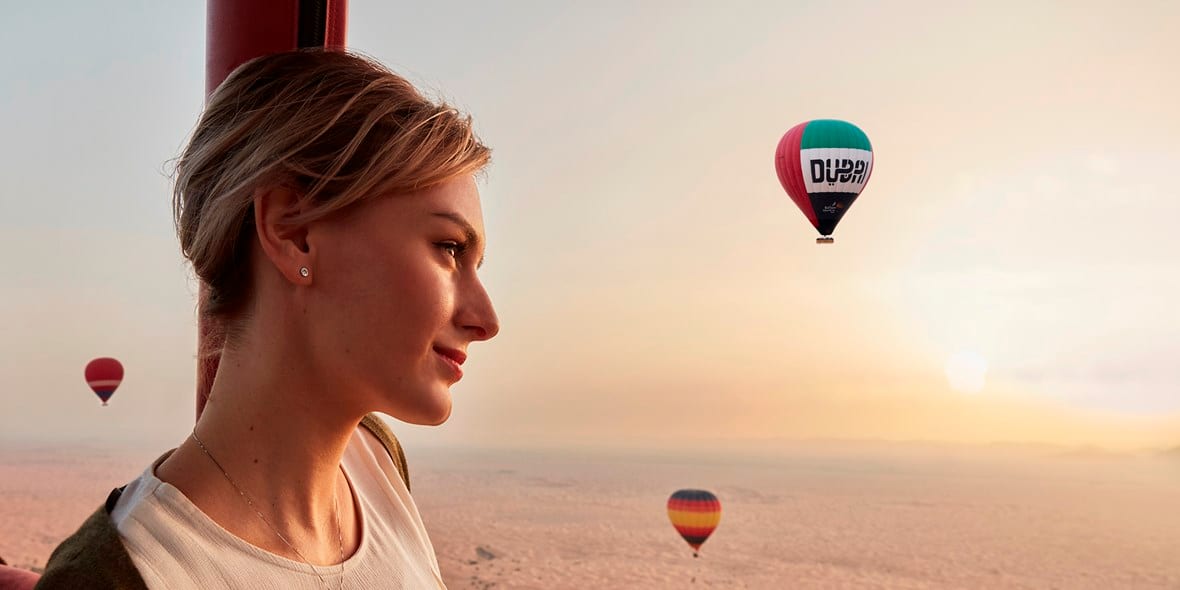 Experience Dubai from a whole new perspective in a hot air balloon ride over Dubai's rolling desert dunes. Book with Balloon Adventures and enjoy the thrill of soaring above the clouds as you view the stunning landscape below. Whether you choose to set off at sunrise or sunset, you'll also have the chance to spot herds of Arabian oryx and gazelles roaming free across the vast expanse, and capture envy-inspiring photos. This is an experience to remember.