Food & Drink
Cafes that Dubai locals love
Dubai's cosmopolitan culture includes several hipster cafes that serve it all, in effortless style.
Dubai's cosmopolitan culture includes several hipster cafes that serve it all, in effortless style.
2
Cassette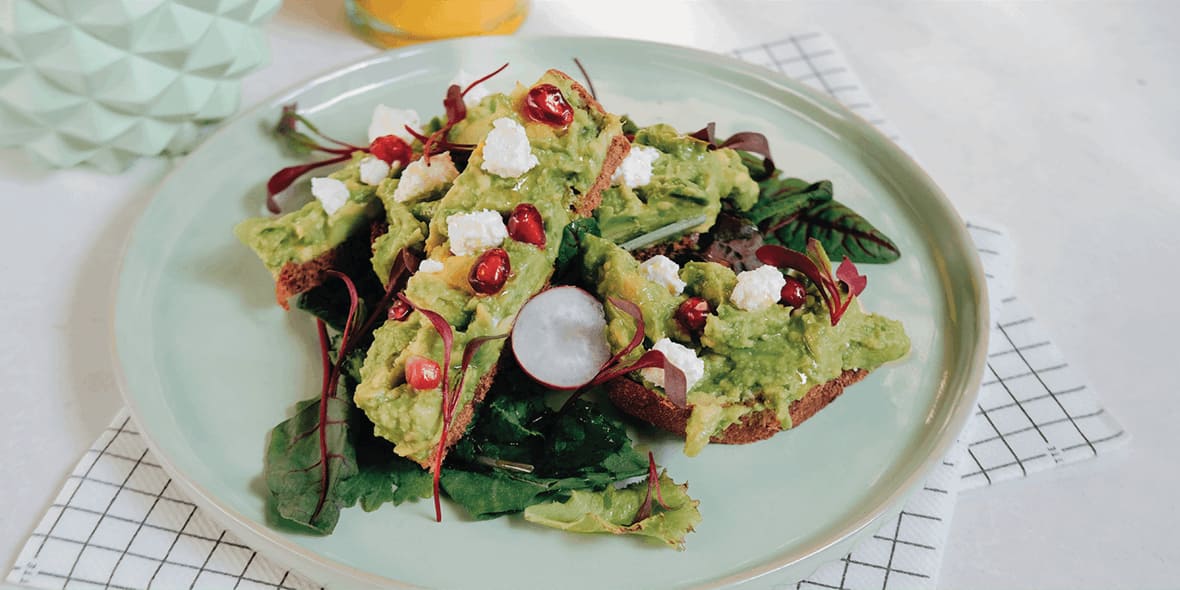 The Courtyard in Al Quoz is where the cool kids come to play, so it's no surprise that Cassette is where you'll find them taking a well-deserved break. Expect nostalgic tunes mixed in with modern anthems, with a coveted display of vinyl at the back…but beyond the obvious music theme, there's a freshness that's undeniable. Think plenty of natural greens, quirky art and an upbeat vibe – it's all irresistible, with some of that magic spilling on to its menu. You'll find crowd-pleasers done well like avocado on toast and vegan salads, alongside special lattes using matcha, beets and more with coffee beans from the nearby Dubai roastery, Seven Fortunes.
3
Comptoir 102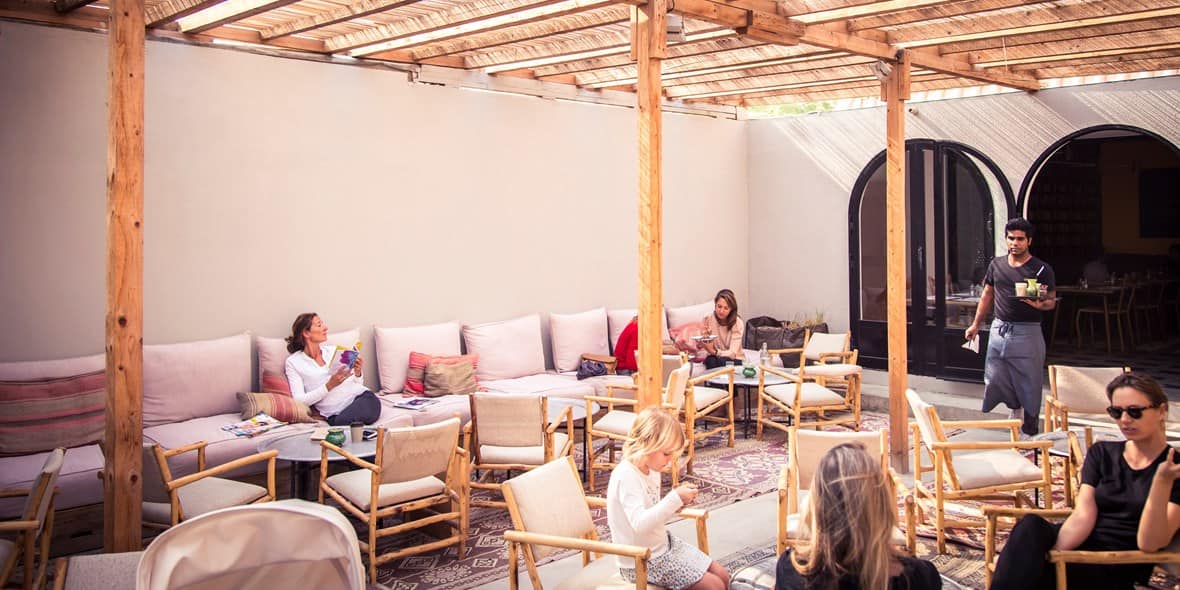 A fine French concept store and organic cafe all in one, Comptoir 102 exudes style. Blending the best in curated fashion, interior design and bountiful bites, it's quickly become a go-to for Dubai's health conscious. The cafe offers plenty of raw, gluten-free and vegan dishes, plus organic juices and smoothies that promise a refreshing antidote for busy days. It's the perfect place to gather with friends, where you can laze away an afternoon sampling delicious fare, and browsing through the store's tasteful selection of apparel, accessories and home decor. We'll see you there.
5
Nightjar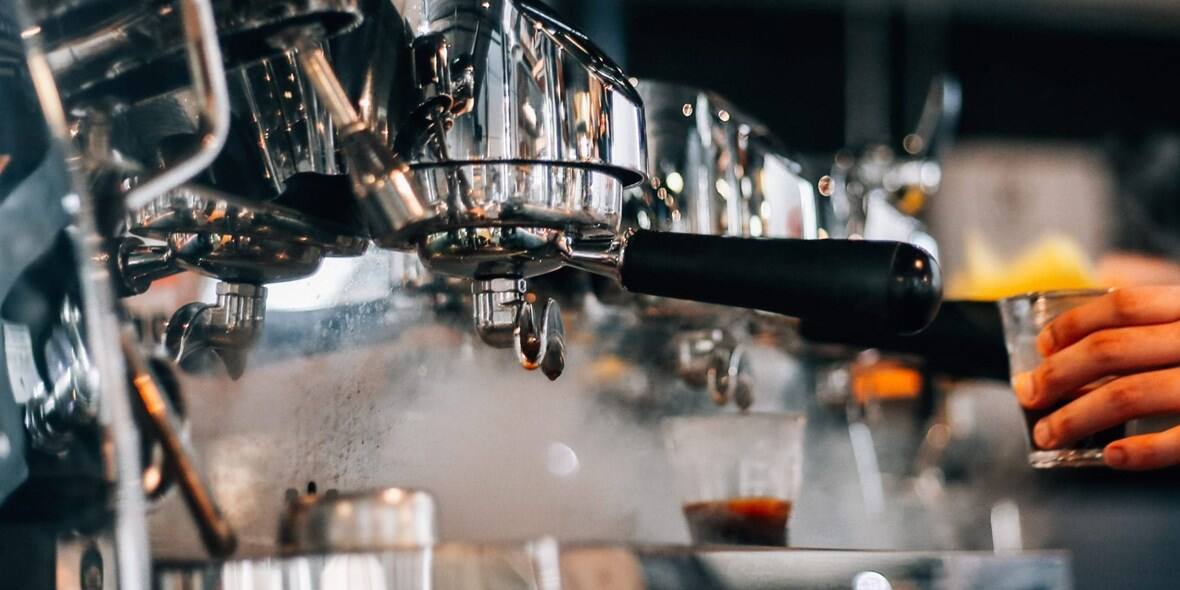 A hipster spot in the achingly cool Alserkal Avenue, Nightjar is part café, part roastery. One of the city's most respected coffee suppliers, they source green coffee beans direct from single-origin farms around the world, and their commitment to empowering independent is not just for show. As expected, sipping a cup of brew here is an elevated experience – it's all roasted on site, so you'll taste the difference. The setting is fresh as well, with a DJ booth in the corner keeping afternoons buzzing. The Dubai-inspired menu, celebrating a medley of global flavours, is equally impressive with standouts like the wombok slaw salad with Chinese cabbage, pasture-fed New Zealand meatballs, and chicken frankie wraps with Indian spices.
6
SEVA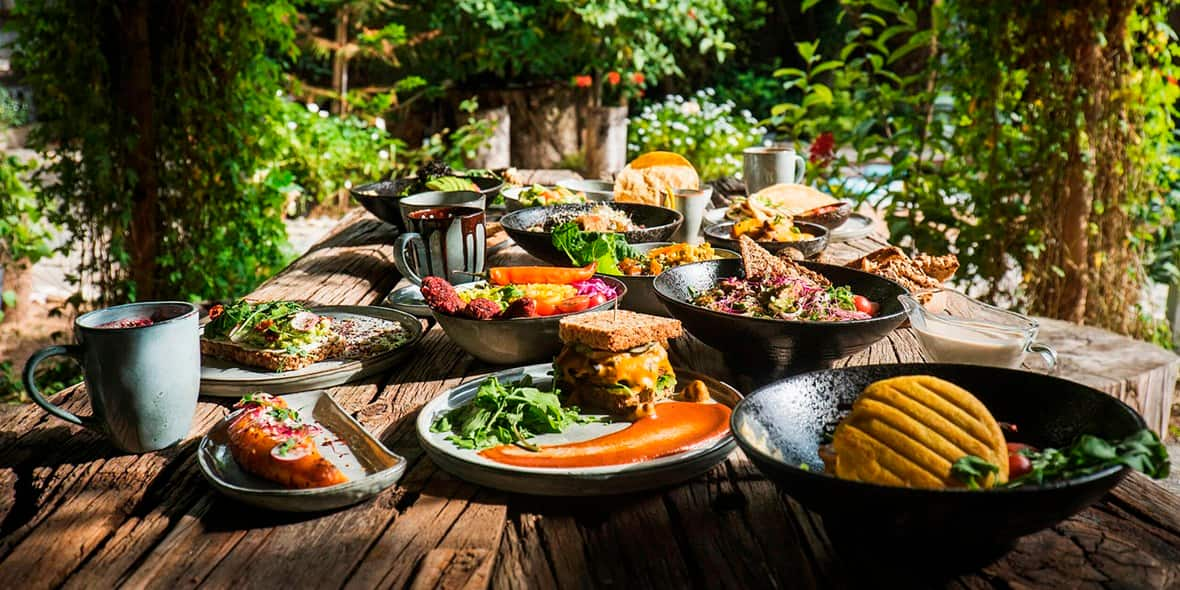 This Jumeirah cafe and wellbeing haven is a gorgeous and serene spot to while away an leisurely day. Whether you're looking for an uplifting breakfast or a mid-day snack, this cafe is bursting with goodness thanks to all-vegan treats. The setting is nature-inspired, complete with tree stump chairs and a garden fresh theme. While all the dishes served are free from sugar, gluten and dairy, every creation bursts with flavour, so even the most hesitant of diners will leave feeling satisfied. Afterwards, join in one of SEVA's meditation or yoga classes, led by some of the most inspiring instructors in the city.
7
Tom & Serg
A contender for the most-Instagrammed eatery in Dubai, Tom & Serg is a Melbourne-inspired, warehouse-style cafe set in the heart of Al Quoz. It is well known for injecting a trendy vibe to the district, fitting in well with the many art galleries, concept stores and coffee roasters dotted around the neighbourhood. The menu changes with the season but you can't go wrong with their rolling specials of jazzed up superfood salads, creative sandwiches and sweet-as-pie desserts – you'll be back for more soon enough. Everything from its urban decor to the friendly staff is undeniably cool, making this a homegrown hero of note.
8
Biker's Cafe