Experiences
Check in to Dubai's most romantic hotels
Make memories with your special someone at these luxury hotels with VIP spas, fine dining and dreamy coastline views.
Make memories with your special someone at these luxury hotels with VIP spas, fine dining and dreamy coastline views.
1
Jumeirah Al Naseem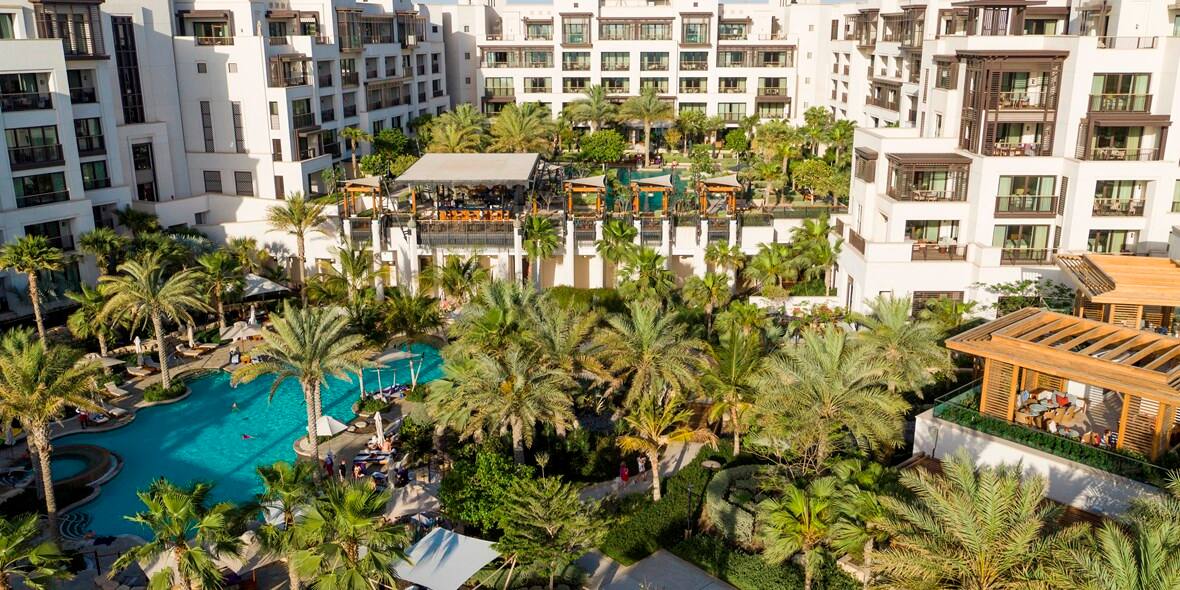 2
One And Only The Palm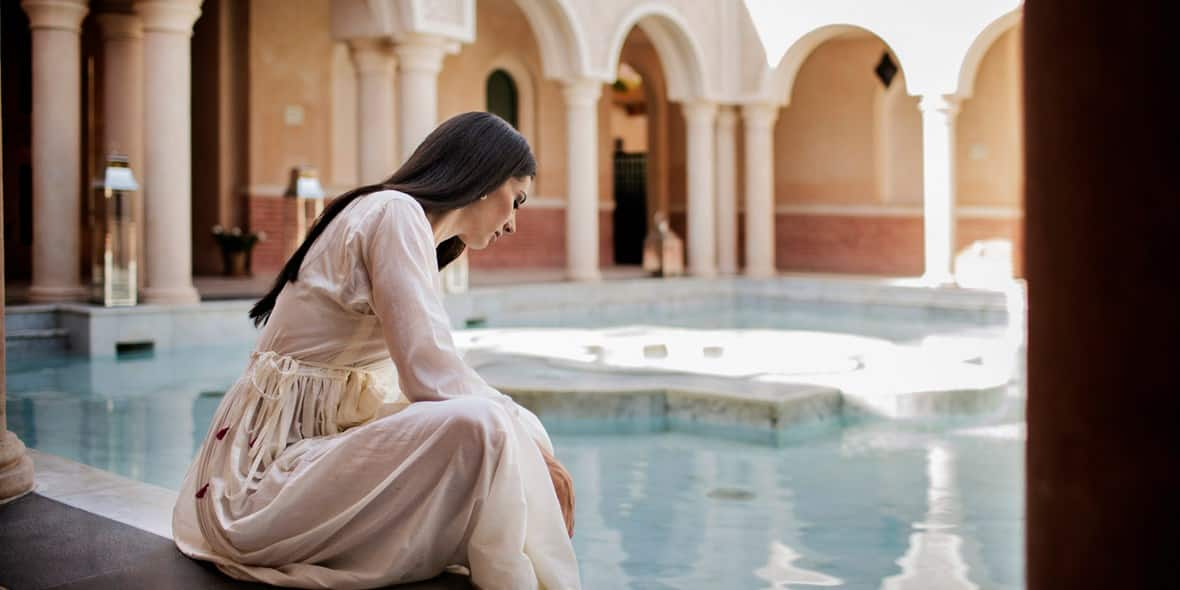 Located on the sandy shores of The Palm is one of Dubai's most romantic and secluded beachfront resorts. Adorned with gorgeous Arabesque characteristics, this modern, exclusive retreat has something for every discerning taste. Plan the perfect private escape surrounded by calming gardens and sparkling seas with stunning views of the Dubai Marina cityscape in the distance. Choose from the One&Only's Manor House, Palm Beach Mansions and Beachfront Villas for an unforgettable getaway, where romance and adventure meet.
3
La Ville Hotel and Suites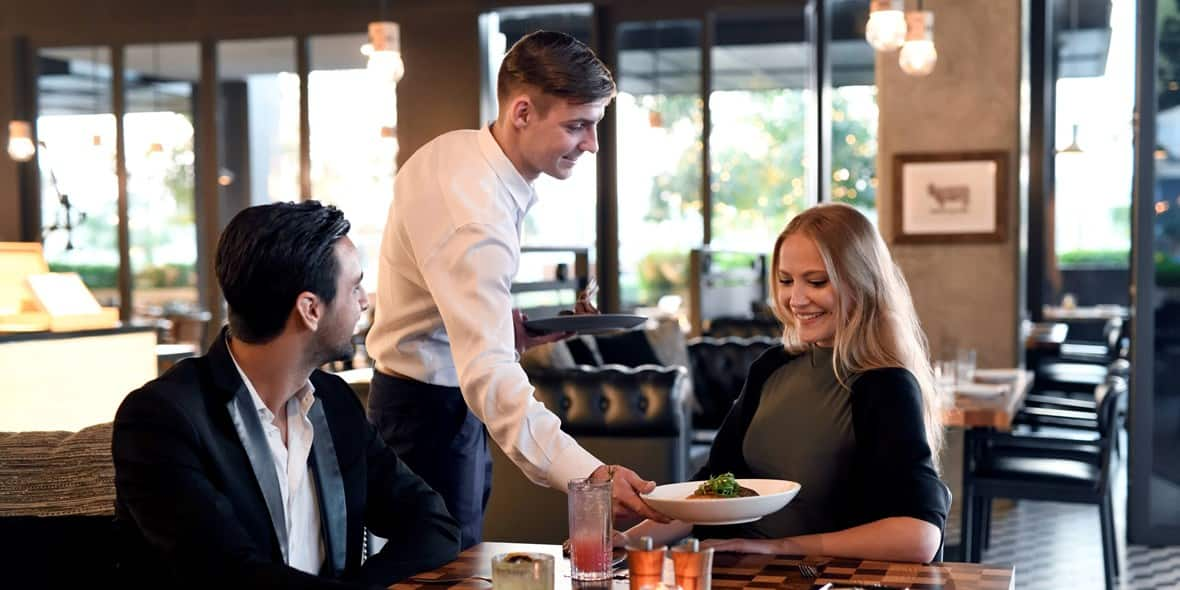 Experience intimate elegance at the five-star boutique La Ville Hotel & Suites. Enjoy modern dining and lounging options, or mingle with other couples in a relaxed atmosphere at this stylish getaway. The chic architecture, intricate decor and stylish guest rooms reflect the finest in urban luxury. In the evenings, stroll along City Walk's chic shop-lined streets and take in amazing views of Dubai's Burj Khalifa in the distance.
4
Burj Al Arab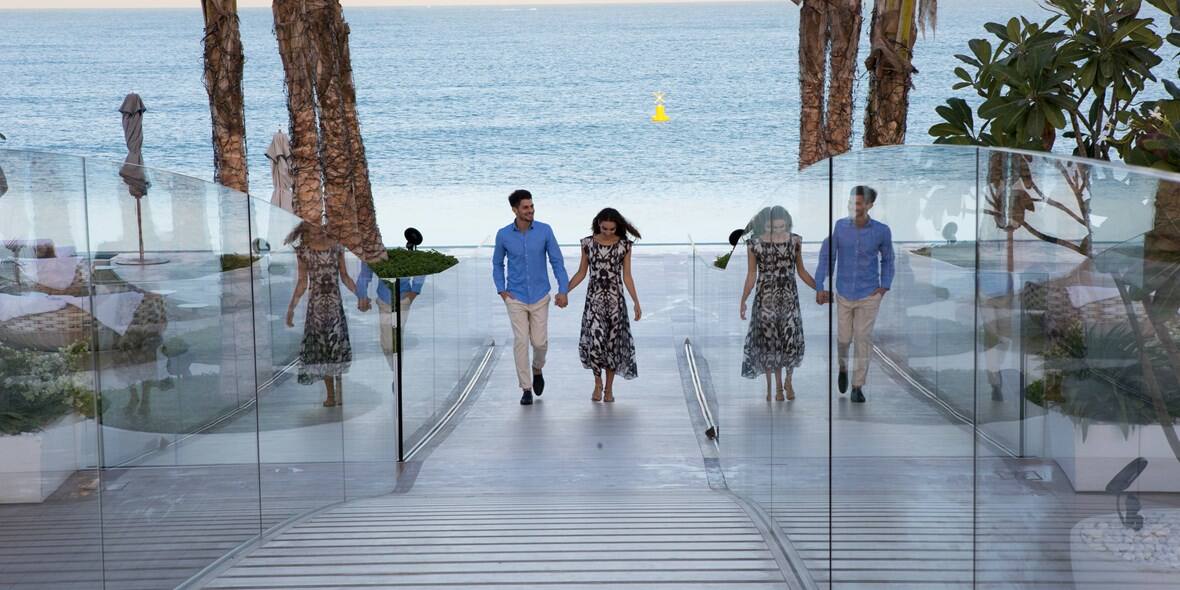 Stay at Dubai's most glamorous hotel and make all your travel dreams come true. Be pampered to your heart's delight and indulge in a one-of-a-kind moonlight swim package for two at the spa, where you can enjoy a private pool perched 150m above the ground. Fronted by the glittering city skyline, relax at the edge of wonder, as you take in great views through the pool's floor-to-ceiling windows. Consider splurging over the signature La Prairie gold-infused facial, wrapped in your own monogrammed Burj Al Arab bathrobe.
6
Palace Downtown
Live in luxury at Palace Downtown, where you can take advantage of chic accommodation with a tranquil Arabian-inspired setting. For the ideal evening, book The Viewing Deck, a private terrace fronted by The Dubai Fountain and Burj Khalifa. Here you can celebrate togetherness in style with your own private butler and enjoy a delicious six-course menu.
7
Al Maha Desert Resort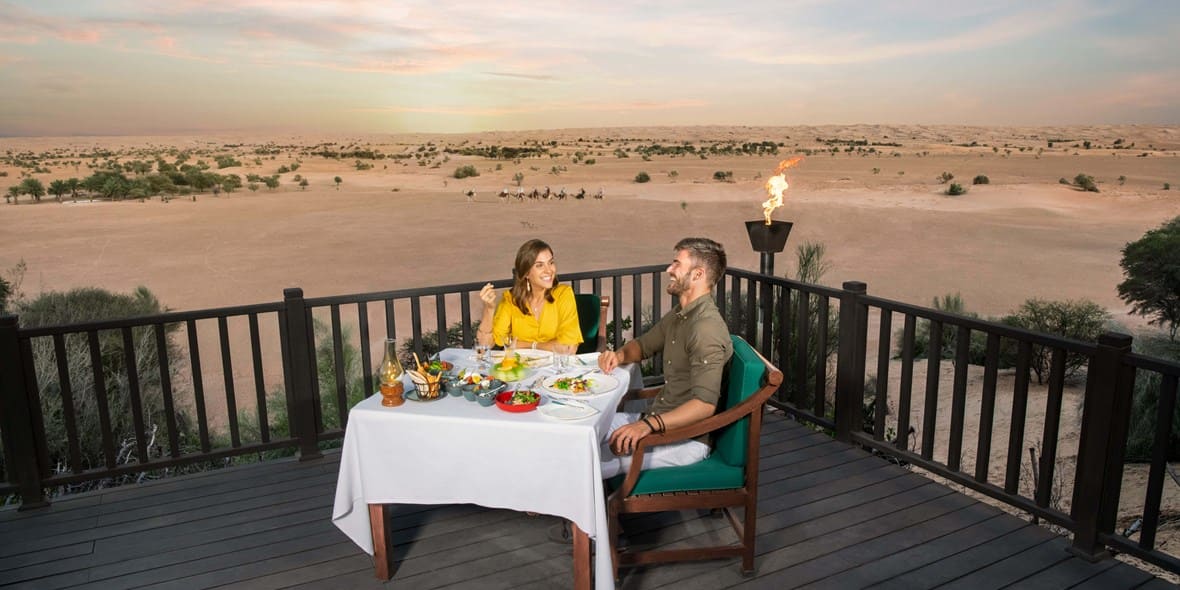 Al Maha Desert Resort and Spa is a five-star hotel located in the picturesque Dubai desert. Surrounded by swaying palms and serene landscapes, this property makes for the perfect escape away from the city buzz. Individual villas open up to the pristine sand dunes, ensuring complete privacy for guests. The resort offers a wealth of activities too, from camel riding to exclusive dune dining and even star gazing – it's worth every dirham.