Adventure
Experience only-in-Dubai water thrills
Take the plunge with Dubai's wet (and sometimes wild) water-based experiences.
Take the plunge with Dubai's wet (and sometimes wild) water-based experiences.
1
Non-stop fun at Aquaventure Waterpark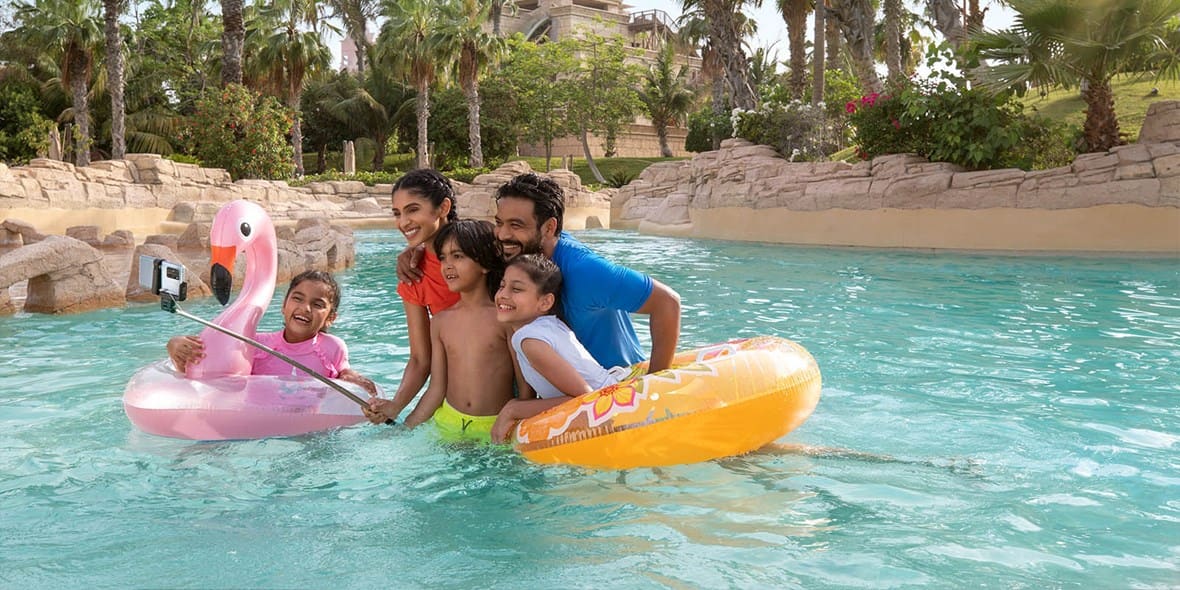 Splash into a world of thrills at Aquaventure, located at Atlantis, The Palm. While the high-speed water slides and wave pool keep kids at heart happy, it's the immersive underwater experiences that set this waterpark apart from the rest. Don a bubble helmet and sink to the bottom of Aquaventure's Shark Lagoon tank for a stroll among tropical fish, manta rays and, yes, sharks. Rather keep your head above water? Try your hand at feeding the park's school of friendly cownose rays. The petting pool lets you feed the curious rays by hand while standing thigh-deep in the salt water.
2
Soar up high with flyboarding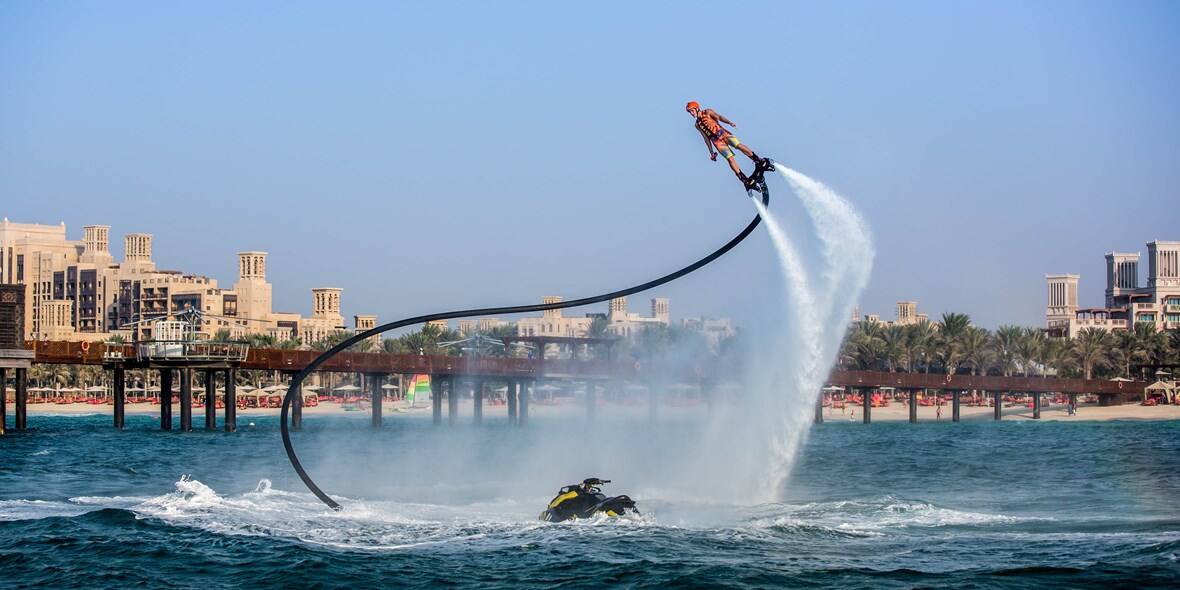 Thrill-seekers can get their kicks out at sea with Hydro Watersports, where Dubai's latest toys are setting hearts racing. Flyboarding, also known as water jet-packing, sees adventure lovers fitted into a small board and strapped to a specially-made backpack that sucks up seawater before spitting it back out, propelling the rider high into the air. With a coach constantly by your side guiding you, even beginners will be able to manoeuvre themselves around and soar above the sea – just be prepared to make a splash crash-landing on your first few attempts. This is not for the faint-hearted, so come with a thirst for adrenaline, and for first-timers, a little patience to get the hang of it.
3
Take the plunge to explore the sea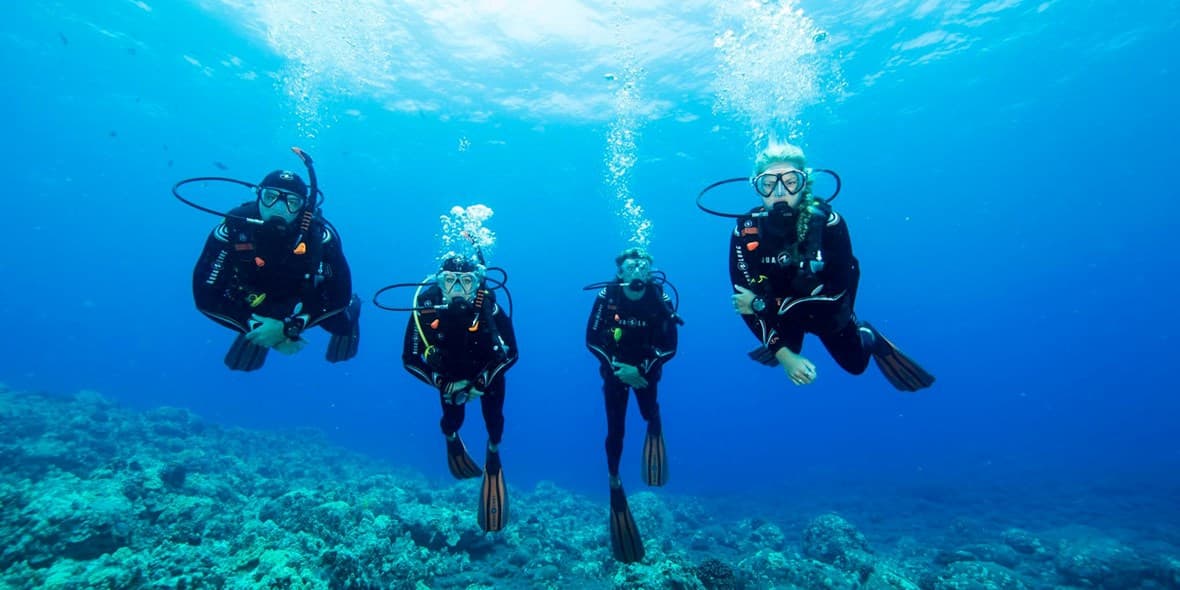 Experienced divers will jump at the chance to explore Dubai's coasts and meet the region's unique mix of marine life face-to-face. Al Boom Diving offers accompanied diving packages for those with their Professional Association of Diving Instructors (PADI) licence, as well as lessons and log-book hours for water babies looking to perfect their skills, with all the necessary equipment provided. Enquire about their dive adventures to the World Islands, around 4km off the Dubai coast, which is home to angel fish, grouper, clown fish, sting rays, barracudas and a turtle or two.
4
Stay ready-steady for stand-up paddleboarding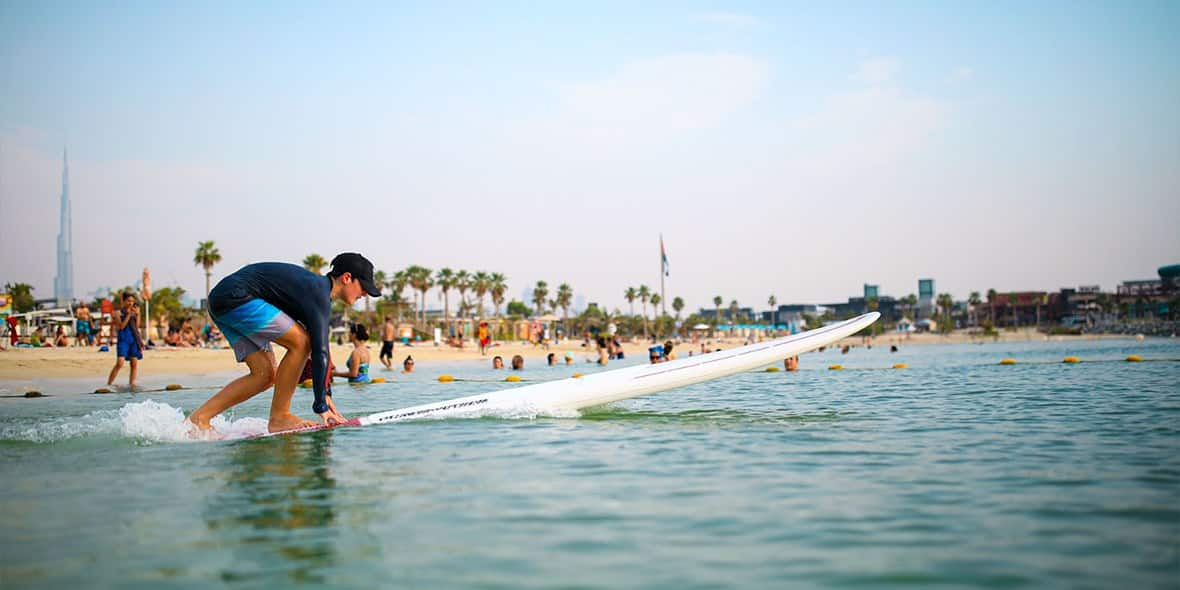 Tried and tested by the city's fitness stars, stand-up paddleboarding is one of Dubai's favourite watersports. Sunset Beach is one of the most popular spots to do it, thanks to its calm waters and easy access to board rentals. A quick ten-minute tutorial is all beginners need to get onto the water and start paddling. Get ready to sweat, with the cardio-heavy movements burning about 350 calories per hour at a casual pace. Fancy something a little more relaxing? Book in for a SUP sunrise yoga class and get your zen on, floating in front of Burj Al Arab.
5
Set sail in style for iconic sights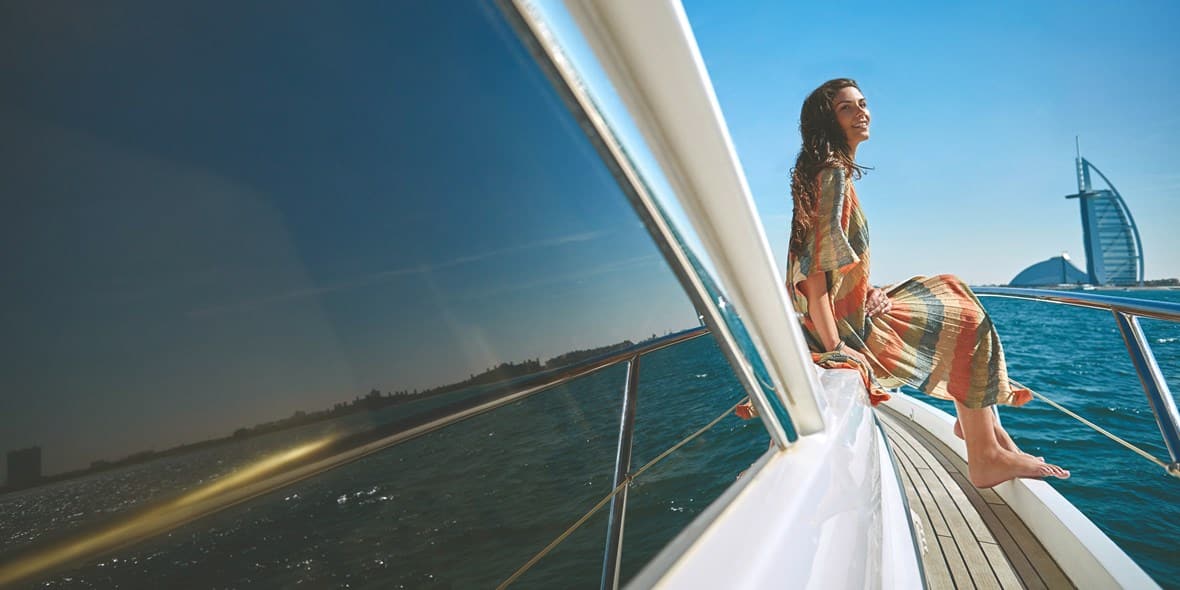 Take on the high seas and climb aboard a chartered yacht for an afternoon of sailing with the team from Xclusive Yachts. The crew will stop by Dubai's best-known seaside sights, with Burj Al Arab, Dubai Marina and Palm Jumeirah topping the must-see list.
Alternatively, ask the team to create an itinerary tailored to your interests. Drop anchor in the depths of the Arabian Gulf for a spot of swimming in warmer waters, and be rewarded with a gourmet feast courtesy of the on-board chef.
6
Discover new depths at Deep Dive Dubai