Food & Drink
Book a table for two at Dubai's most romantic restaurants
Make memories at the city's top date-night spots and get ready to be impressed.
Make memories at the city's top date-night spots and get ready to be impressed.
1
Chic seafood at Pierchic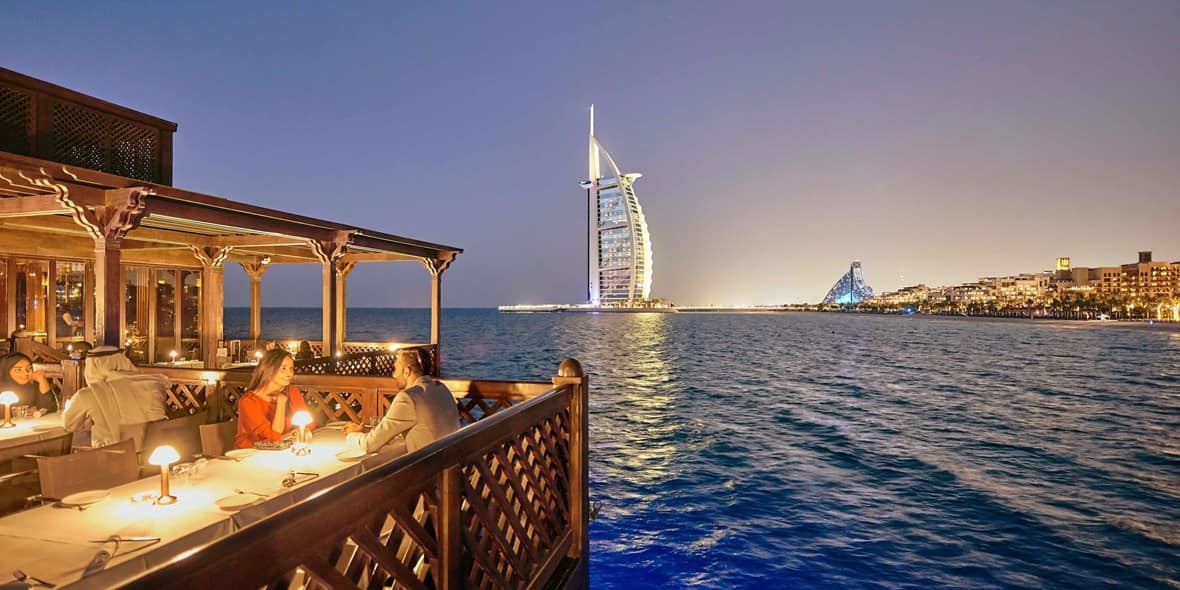 Pier? Tick. Chic? Double tick. Take in seaside views at Pierchic, one of Dubai's landmark restaurants located at the tip of Al Qasr's jetty. It's the perfect date night spot, with awe-inspiring skyline views and the best vistas of the iconic Burj Al Arab. Arrive early to ensure front-row seats to scintillating sunset views over the sparkling Arabian Gulf as you savour a seafood menu complete with delicate ceviche, oysters and an impressive whole catch of the day.
2
Exotic Thai at Thiptara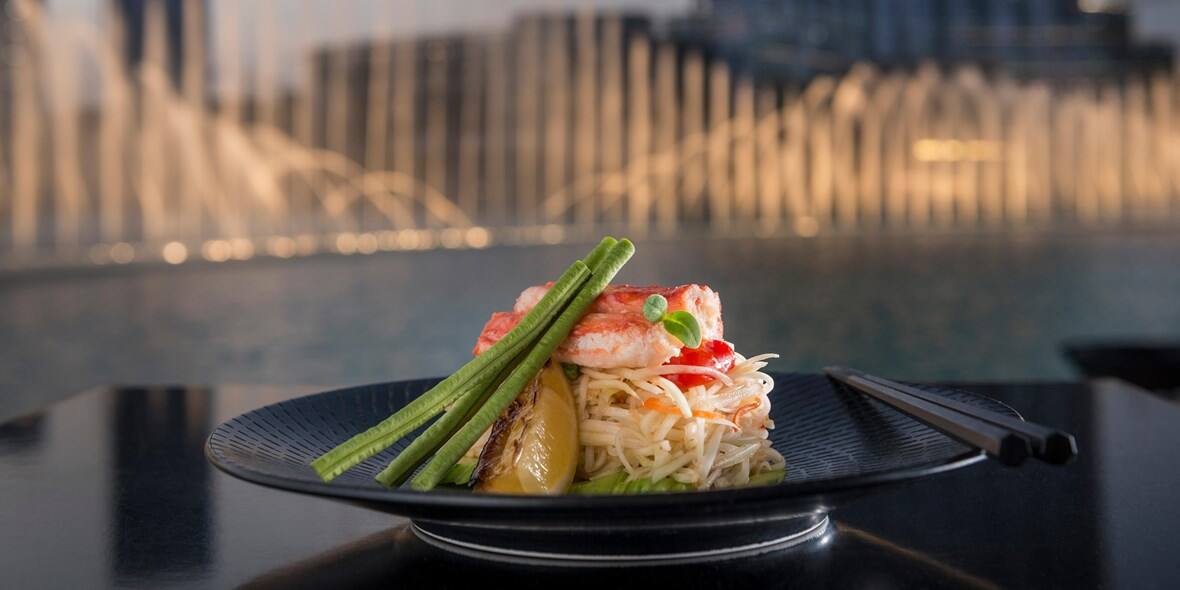 Imagine a candle-lit dinner encircled by Dubai's famous dancing fountains and the record-breaking Burj Khalifa. Now make your dreams come true at Thiptara. With a magical location and a menu that is sure to capture your attention, this Downtown Dubai restaurant is the perfect setting for a special celebration or that all-important question. Take in the city's architectural marvels, surrounded by serene waterways, as you dine on Asian specialities such as the massaman curry and stir-fried scallops.
4
Italy's finest at Il Borro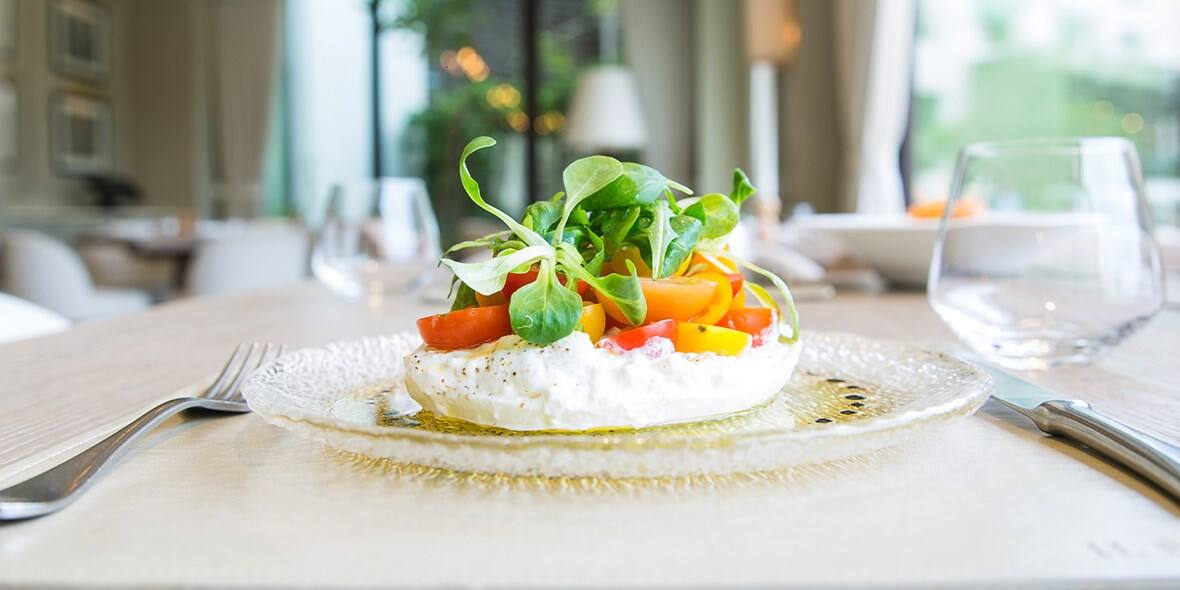 5
Mediterranean flair at 101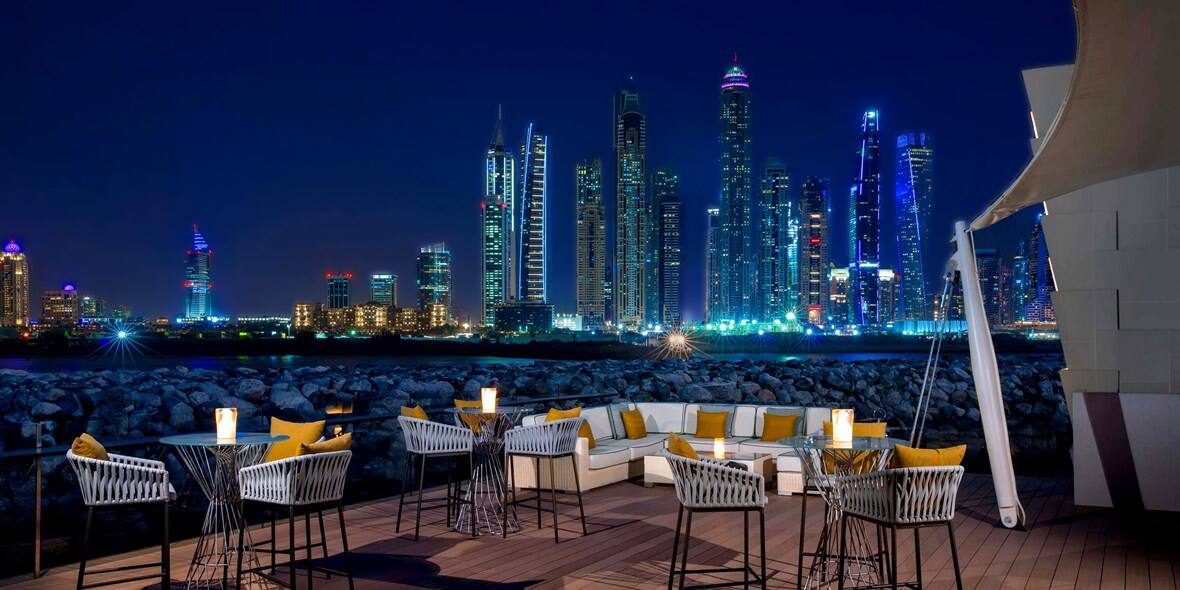 6
Beach vibes at Fish Beach Taverna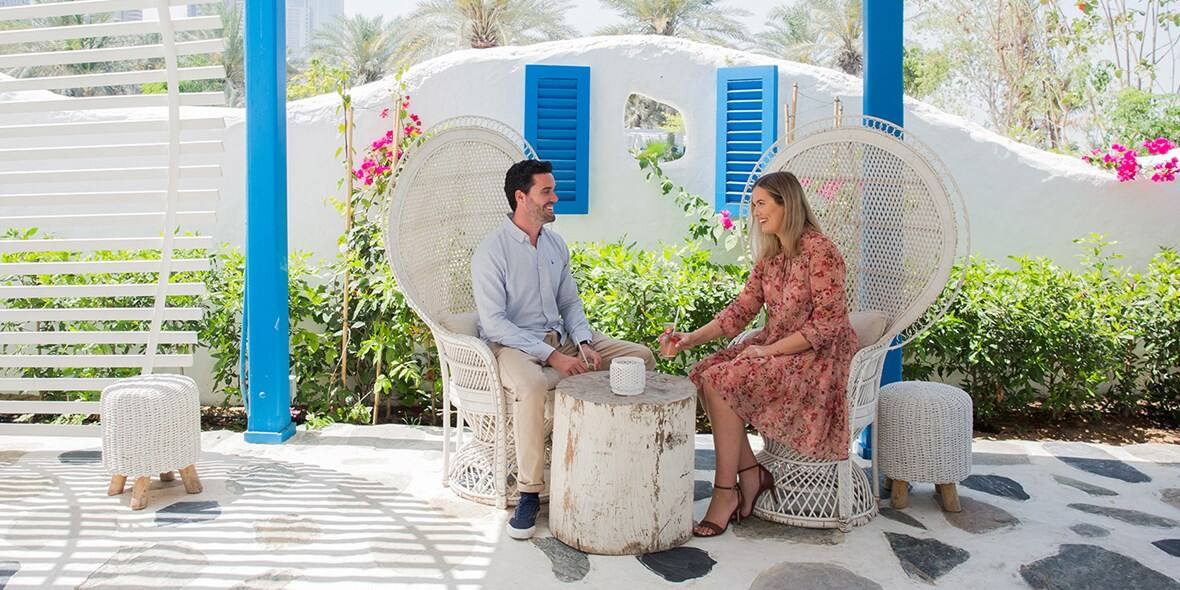 8
Underwater magic at Al Mahara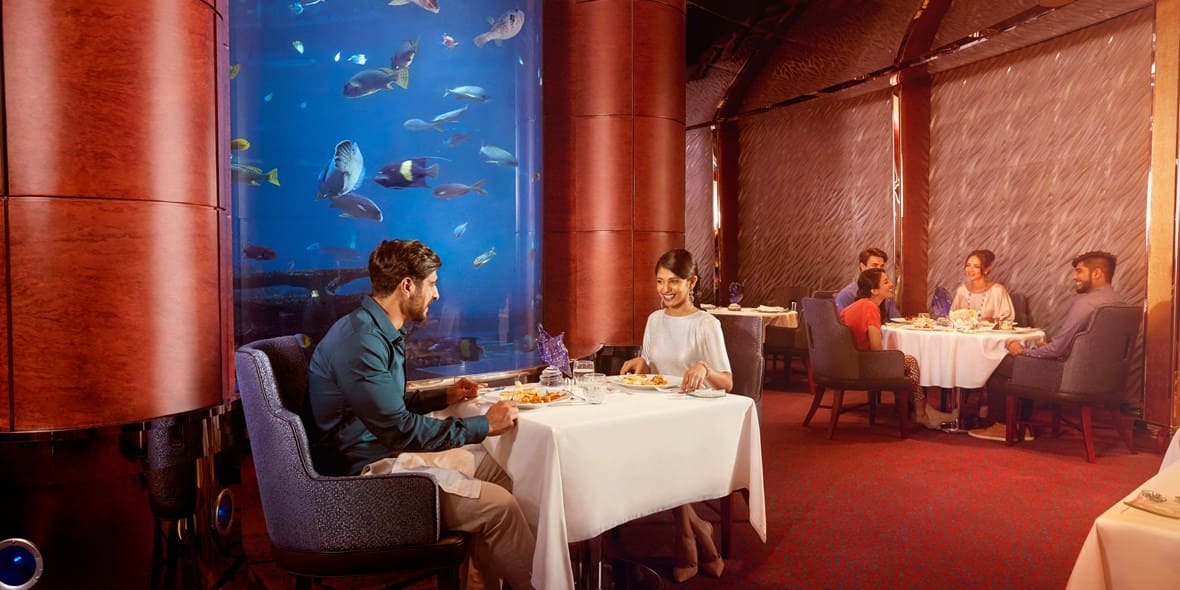 An iconic restaurant in Dubai's luxurious Burj Al Arab, Al Mahara whisks guests under the sea for an experience that's about as close as it comes to dining underwater. A
floor-to-ceiling aquarium
 takes centre-stage, arching over the tables with its schools of hypnotically swirling fish. Splash out when ordering from the menu (obviously, we recommend the fish), for a truly memorable date. Be sure to book ahead, as this once-in-a-lifetime venue is always in demand.
9
Fine dining finesse at TOMO