Arts & Culture
11 cultural hotspots to explore in Dubai

Mohammed Kazim
Culture enthusiast
A city with soul, each district in Dubai takes on its own identity. Follow cultural expert Mohammed Kazim as he highlights the must-see spots to check out.

Mohammed Kazim
Culture enthusiast
A city with soul, each district in Dubai takes on its own identity. Follow cultural expert Mohammed Kazim as he highlights the must-see spots to check out.
1
Al Fahidi Historical Neighbourhood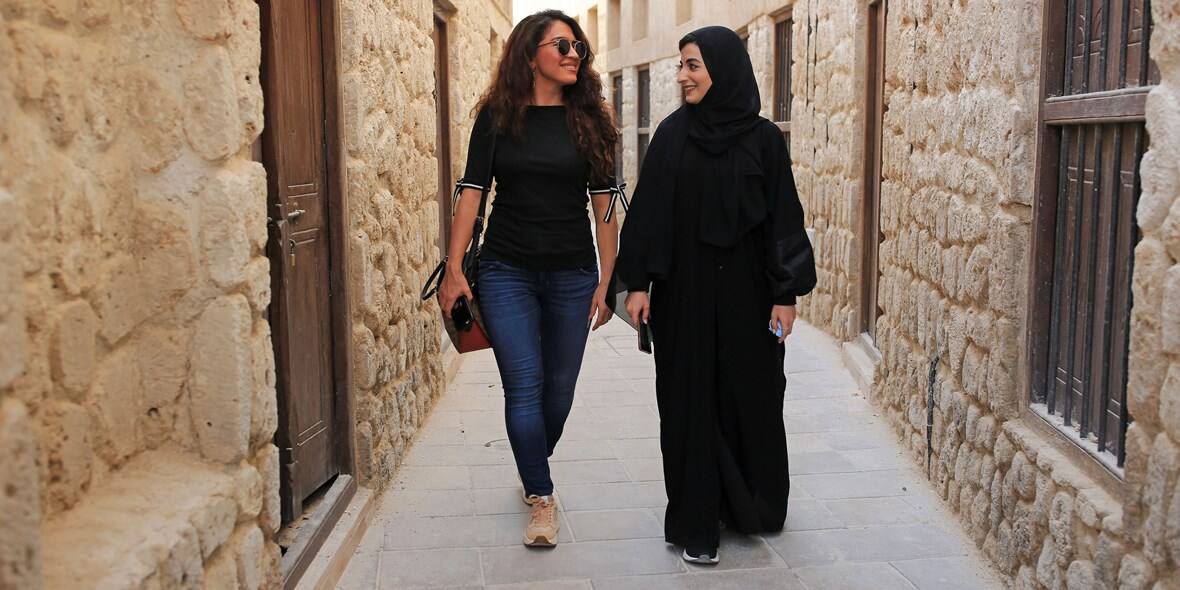 2
Textile Souk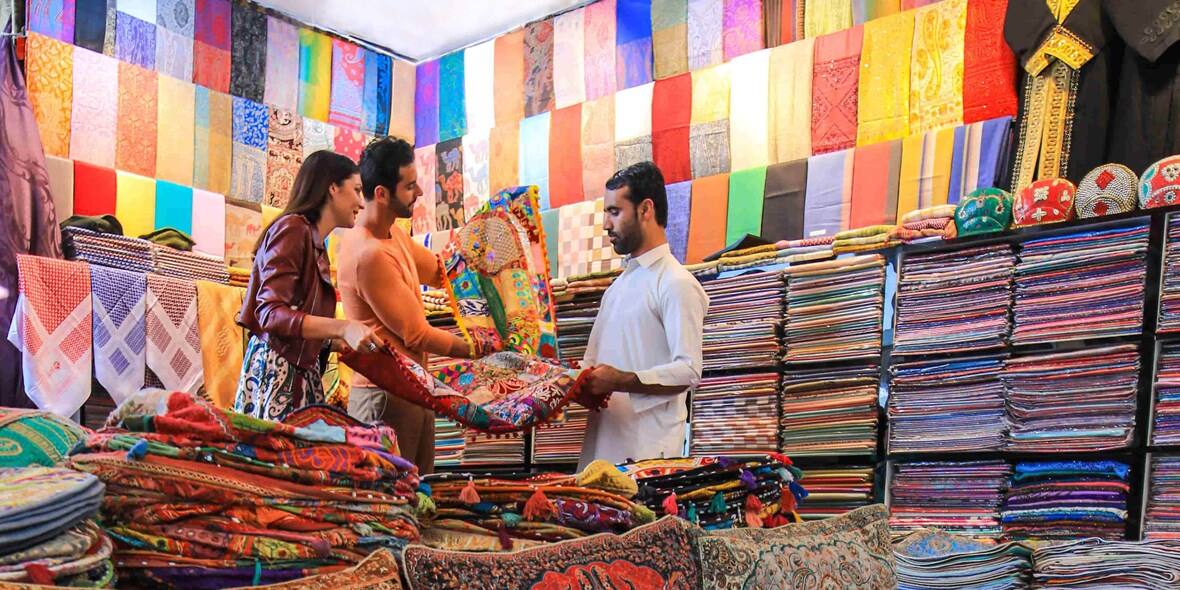 No trip to Dubai would be complete without visiting one if its vibrant souks. The Textile Souk in Bur Dubai is the perfect place if you're shopping for fabrics, or just want to enjoy the colourful surroundings. Here, you can browse hundreds of reels of raw and embroidered fabric in a dizzying array of colours and textures. There are also plenty of ready-made outfits available from local designers.
3
Grand Mosque 
A short walk from the Textile Souk is the Grand Mosque Dubai in Bur Dubai. Built in the traditional Islamic style, this stunning mosque forms the hub of Dubai's religious life. Laced with blue mosaic and intricate geometric carvings, it's an architectural masterpiece – and, after dark, the spectacular illuminations make it the most photographed mosque in Dubai. Nearby is the Imam Ali Mosque, commonly known as the Iranian Mosque. Founded by the local Iranian community, this mosque is a real architectural delight, ornately designed in the traditional Fatimid and Persian style.
The UAE is also home to large Hindu community and it's well worth visiting their temple, nestled above the labyrinth of old shops nearby the Grand Mosque. Built in the 1950s, this is the only Hindu temple in the emirate, and provides peaceful, serene environment for visitors and worshippers alike.
5
Al Ustad Special Kebab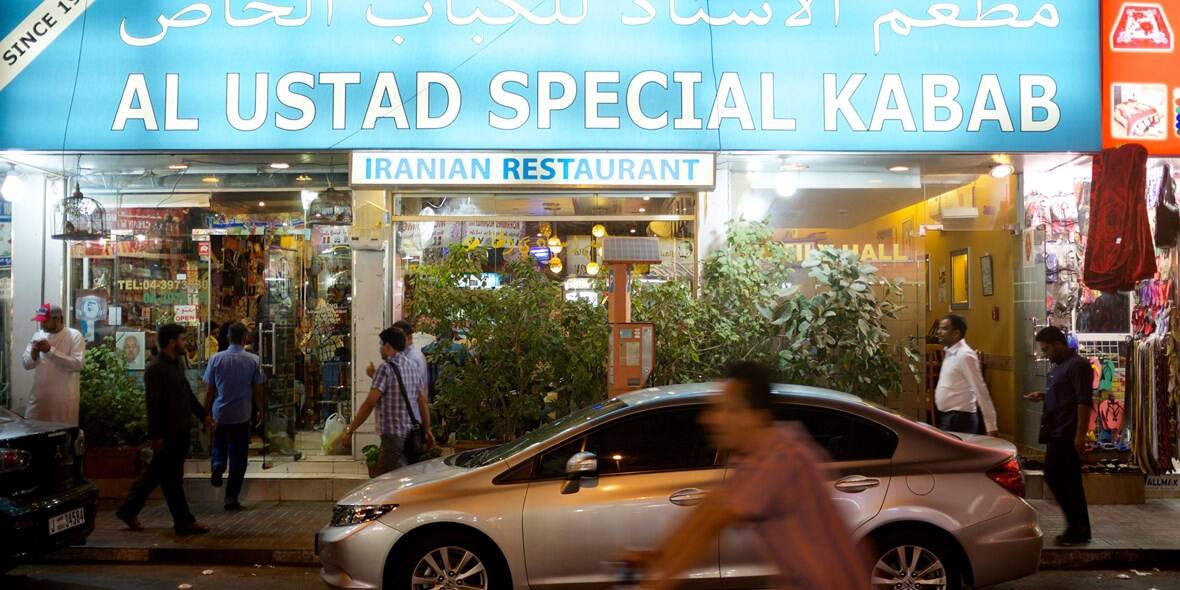 For some mouthwatering Middle Eastern cuisine, visit Al Ustad Special Kebab house near the Musalla Tower. This Iranian diner has been producing wonderfully authentic fare since the 70s and is now something of an institution in Dubai. It's a friendly and inviting spot, with colourful photos lining the walls…and plenty of tasty kebabs on the grill.
8
To the Moon & Back Cafe
This neighbourhood-style specialty coffee house in Jumeirah is a firm favourite of mine. As well as serving a fine selection of coffee, it's also a gathering place for local creatives and artists. So grab your favourite blend, sink into one of the luxurious back couches and find inspiration in the astronomically-themed surroundings.
9
Be creative at Al Safa Art & Design Library
The Al Safa Art & Design Library was built and curated specifically for designers and artists. Located on Al Wasl Road, it's a striking contemporary building filled with stylish reading areas, galleries, co-working spaces, audio-visual rooms and a cafe. A large open courtyard hosts recitals and film nights in the summer too. It's a truly modern space that inspires creativity and reflection for artists and visitors alike.
10
Karama
Once used to house military personnel, Karama is now a relatively gentrified neighbourhood – as well as one of the most populous districts in Dubai. Its many restaurants offer a rich range of ethnic cuisines from the Indian subcontinent, such as Gujarati, Rajasthani and Keralan. There are also some architectural features worth looking out for, like the distinctively uniform low-rise residential buildings that characterise much of the area.
11
Hatta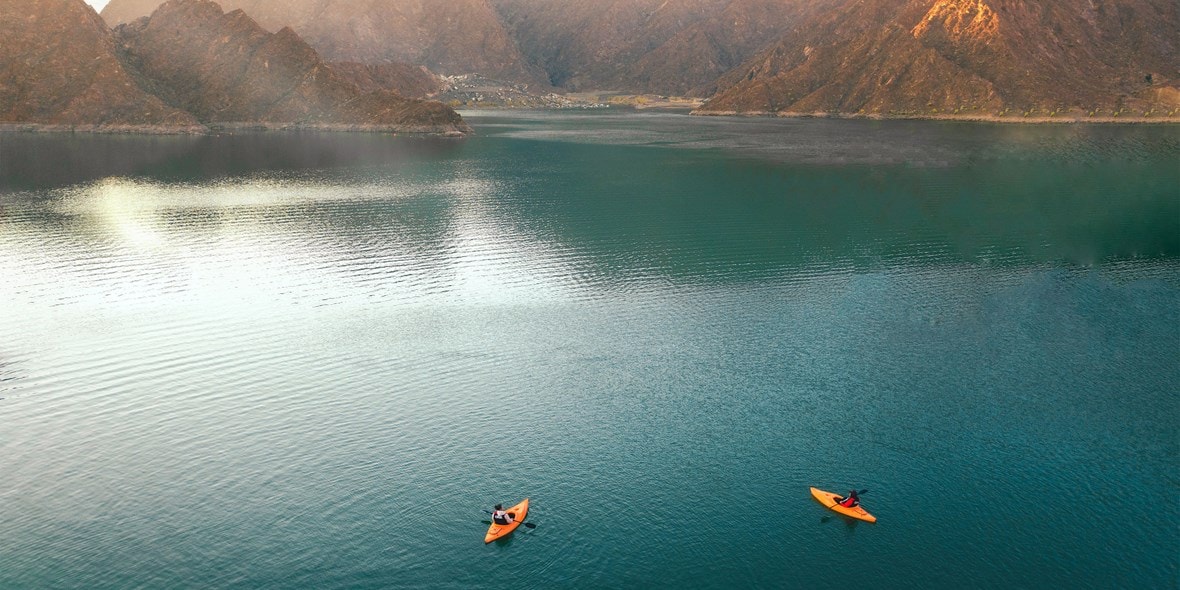 Nestled high in the stunning Hajar Mountains, Hatta has become a hub for outdoor activities such as biking, hiking and kayaking. But those seeking more cultural nourishment will want to experience the rustic charms of the Hatta Heritage Village. This lovingly-recreated traditional mountain village allows you to experience rural life in the UAE before modern development. The buildings are built with traditional materials such as wood, mud and stone, and are authentically furnished inside to bring the past vividly to life.